DimasTech, the same people that bring you the great test bench, is looking to get into the full computer case market. The AMC (Advance Modular Case) is a highly customizable case that offers up to 6400 possible combinations!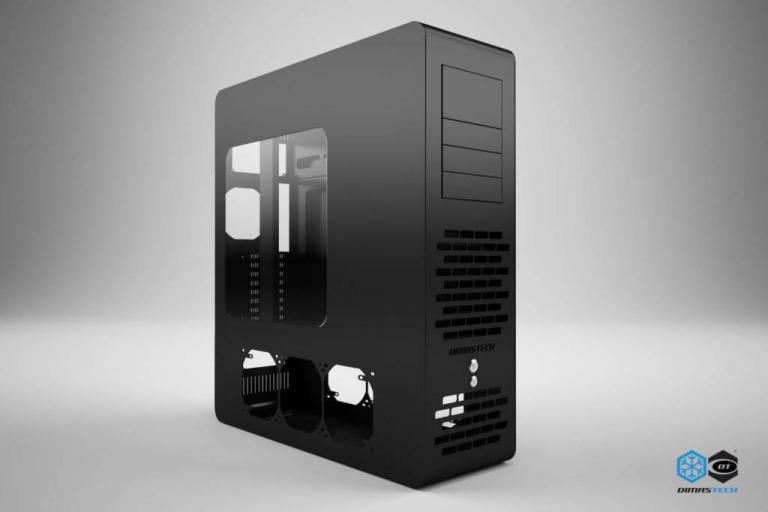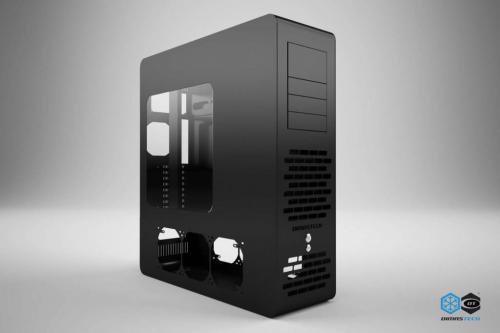 What is AMC (Advance Modular Case)?
in short, AMC is the acronym of Advanced Modular Case and today is the first project worldwide able to bring in the market a custom complete case solution for every user need.
The developing stage have been taking around a year and the key points that guided us in the path have been:
Total Customization of Dimensions (64 total combinations of Dimensions)
Total Customization of Colors (10 colors available for internal and external)
User Friendly Approach
Total Tool Free Istallation and Mounting of parts
Huge WaterCooling capabilities
Huge Modding capabilities
first class materials
simple and effective ways to swap parts and even to get a number of accessories for the product.
The AMC Project aim is to bring High Quality Case in every home/office/industry where the aesthetics and the care of details is important, we'd like to start considering the PC Case as like a Forniture over than just a simple metal/plastic box for your pc parts.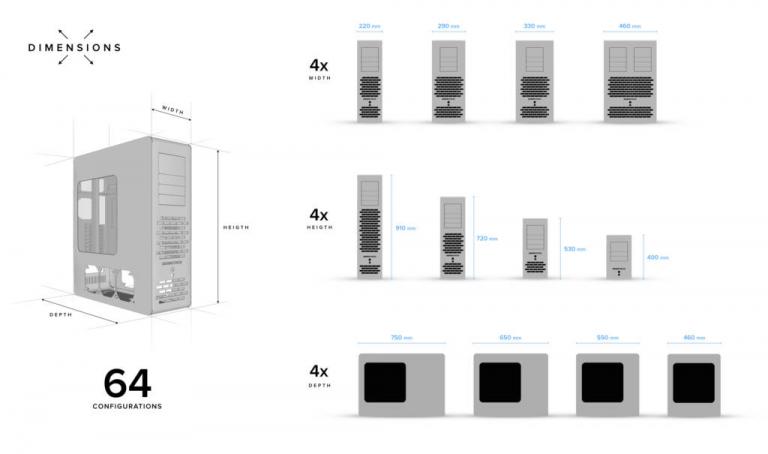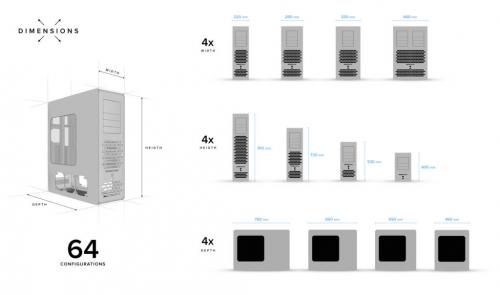 If we think that a PC Case can be considered as a furniture, we can't simply offer 2 colors options and 3 models covering the mass market request, we'd like to offer a Limited Edition product for every single customer, able to enter in every single space where it will go and integrate in perfectly with the other furniture.
AMC Project Features:
Total Aluminum Costruction – Manufactured in the ITALY
4 Different Motherboard Trays, from Mini-ITX to HPTX / Server Boards
Optimized for low Airflow and Silence Computing
4 Width: 220 , 290 , 330, 460
4 Height: 910, 720 , 530 , 400
4 Depth: 750 , 650 , 550 , 460
Huge Space for Watercooling or Storage Devices
Simple and Effective Cable Management
lot of accessories in developing for improve your case usability
customizable side acrylic windows
fast removing sides
ThumbScrew and Thumbnuts for add or remove parts from the Case
Customizable Push Buttons ( 6 colors)
Customizable back light color for the Front Laser Cut Logo
High Quality Paint Job ( powder coating)
USb3.0, e-sata and audio in/out
Check out the DimasTech Indiegogo page for more information