A Closer Look »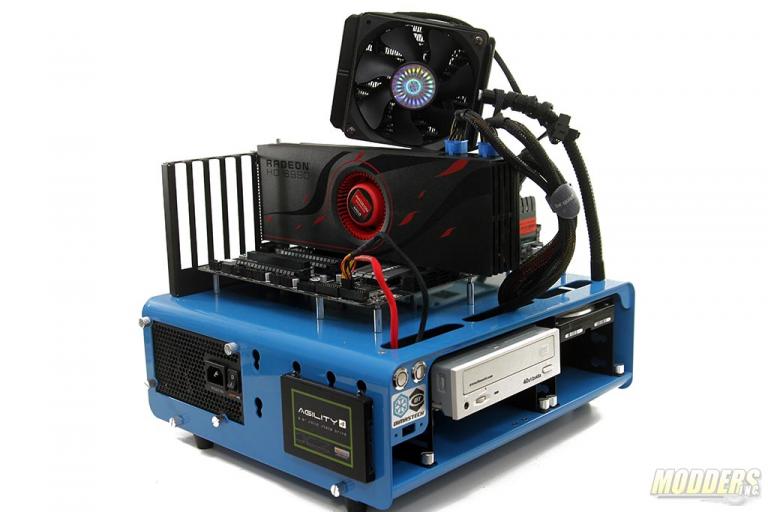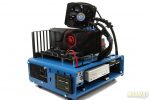 Test benches are unassuming pieces of hardware; their function is straightforward and their purpose is apparent. Because of their simplicity however, it is easy to overlook the value of how well one is designed. It is easy to think that all test benches are the same but just like enclosures, an organized work area is essential and flexibility is important. For users who swap out hardware constantly such as product testers, overclockers, and reviewers, a test bench could mean many hours saved by the end of the year.
DimasTech's line of test tables, offered in a variety of colors, are styled like any high-end enclosure but is aimed to deliver immediate convenience for constant hardware-swappers. The DimasTech mini v1.0 represents their mainstream offering, smaller than their flagship Easy V3.0 and high-end EasyXL but supporting motherboards up to XL-ATX so it is in no way small in capability or features.
[sc:sponsor sponsor="DimasTech" product_link="http://www.dimastechusa.com/dimastech-bench-test-table-mini-v10-aurora-blue" product_name="Mini V1.0 Test Bench" product_price_link="http://www.dimastechusa.com/dimastech-bench-test-table-mini-v10-aurora-blue" product_price="119.99″ ]
The DimasTech Mini v1.0 is packed in a standard brown cardboard box with a DimasTech printed on the side. Internally, the contents are housed inside two large pieces of styrofoam with compartments for individual set of parts. A simple sheet sits on top which serves as a simple user's guide listing the parts in a checklist and a step-by-step instruction guide on how to assemble the unit. This sheet also lists the warranty and support information.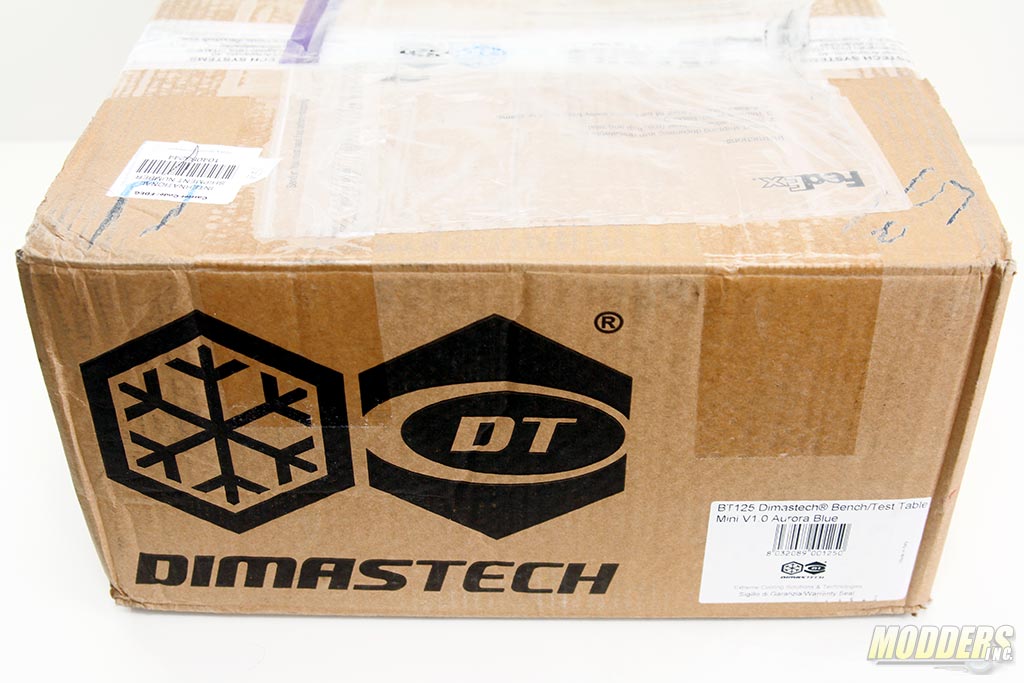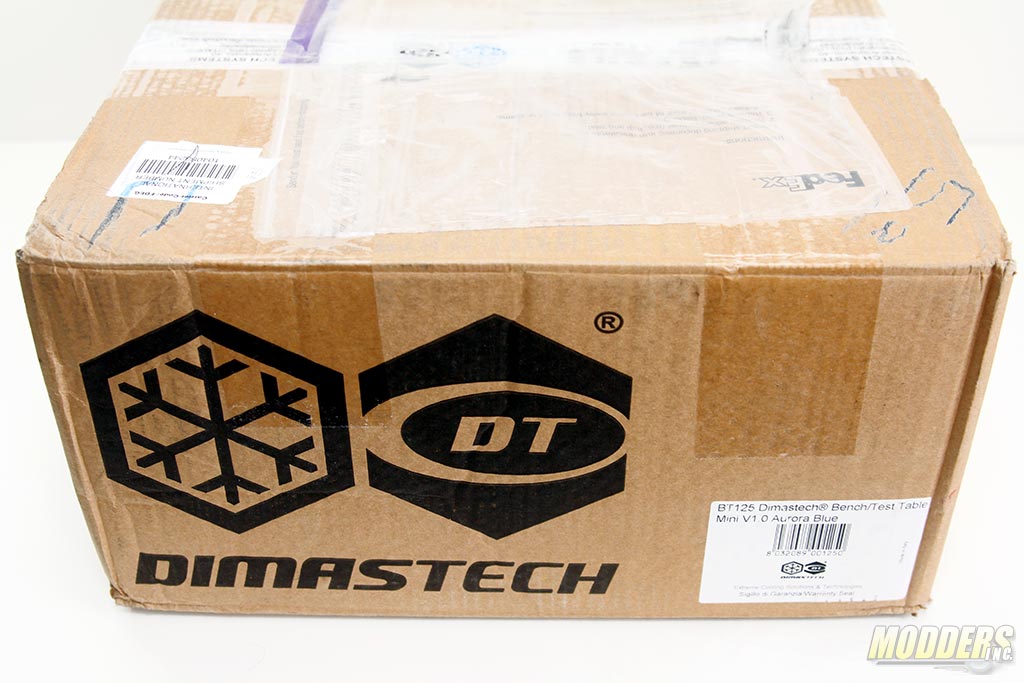 As with any chassis unboxing involving styrofoam or plastic, make sure to allow sometime to pass between unpacking and system component installation and to discharge any electrostatic charge from the body before touching any electronically sensitive components for assembly. At the lower compartment of the packaging is the DimasTech Mini v1.0 unit itself (top plus tray), somewhat pre-assembled and upside down with the hard disk and optical drive supports screwed in.
The accessories other than the main unit contents includes:
DimasTech Expansion Boards support with 8 slots
DimasTech FlexFan 120 v2.0 kit
Round box of screws containing knruled nuts, screws, standoffs and rubber mounting
Four screw-on rubber feet
A pair of DimasTech Push Buttons with quick disconnects and built-in LEDs
Product specification
Dimensions:
340mm Depth x 370mm Width x 120mm Height (height is measured by considering the DimasTech® Rubber Feet and not considering the 25mm Spacers to support the Motherboard and Vga Support)
Color Options:
Aurora Blue, Graphite Black, Metallic Grey, Milk White, Sahara Yellow, Spicy Red
Motherboards Compatibility:
ATX and Full ATX and Micro ATX, XL-ATX, Mini ATX, MiniITX
Drive Support:
2×2.5-inch, 3×3.5-inch,
Expansion Slots:
7 PCI Slots (Expandable to 10 with DimasTech ® Kit 10 Slot XL-ATX Black – BT062)
USB Support:
Possibility Assembly Front USB Port (Sold Separately – DimasTech® USB Cable – BT032)
DimasTech® Bench/Test Table Mini V.1.0
DimasTech® Hard Disks Support
DimasTech® Optical Drive Support
DimasTech® Expansion Boards Support
DimasTech® FlexFan 120 V2.0
1 Complete Kit of Screws, DimasTech® Knurled Nuts and Screws for Expansion Boards Support, DimasTech® Special Rubber, DimasTech® Push Buttons (Reset and Power) and Cables and DimasTech® Rubber Feet
10 DimasTech® EasyGo Fasteners,
1 DimasTech®Adhesive
1 DimasTech® Installation Manual