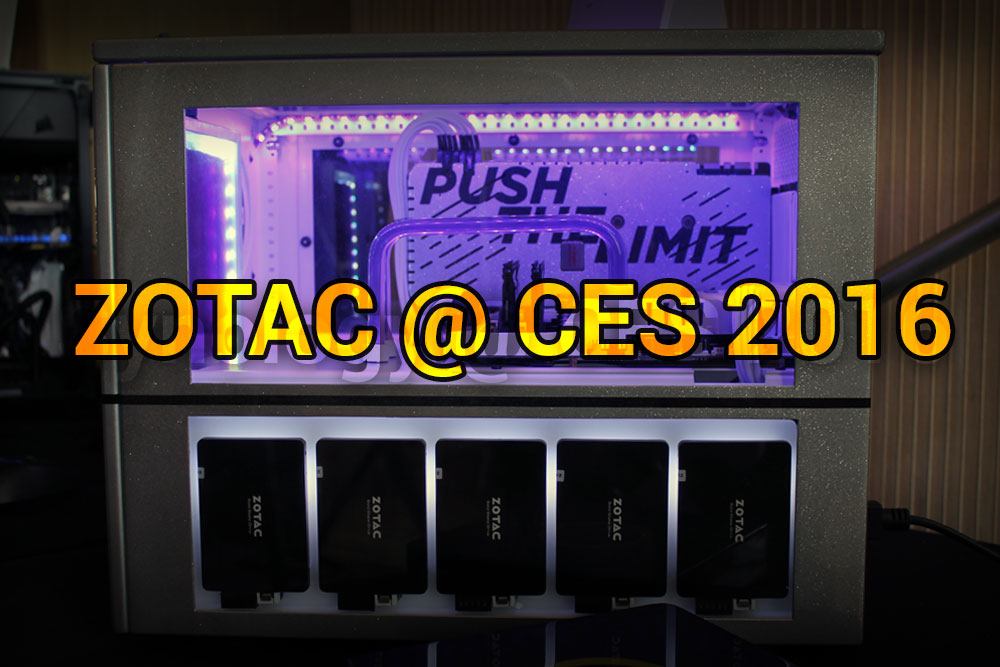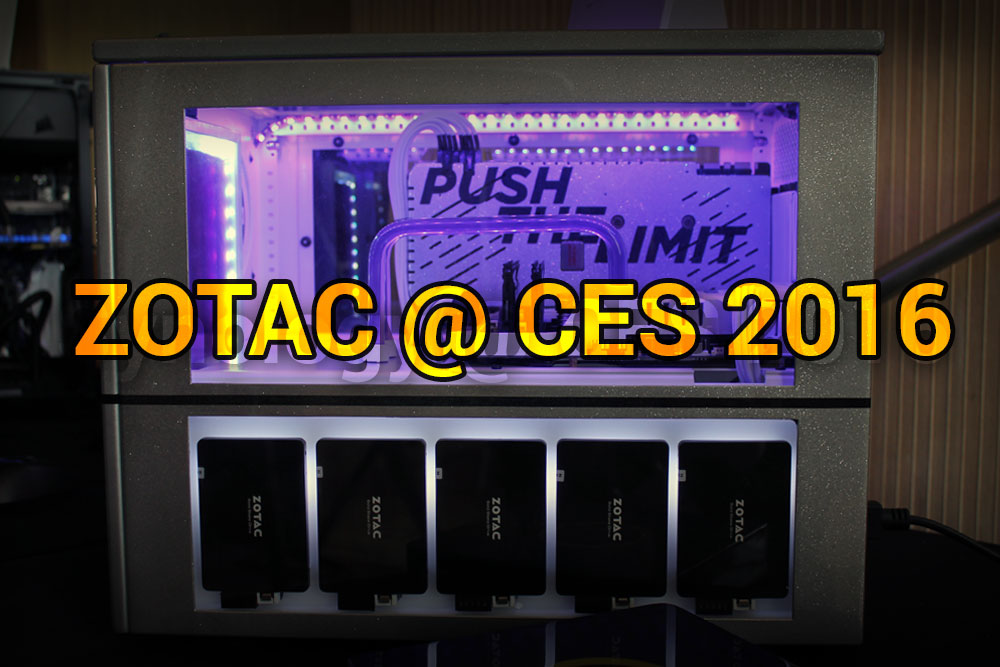 ZOTAC has mastered the craft of making mini-PCs so it comes as no surprise that there were many variants from their ZBOX line on display at CES 2016 including new Skylake and Cherry Trail-based units. They have also expanded their line much more beyond small-form factor and into storage as well with their new SATA SSD line and a new PCI-E drive.
Right in the middle of the room was a massive 12-simultaneous display system powered by an AMD Radeon R9 M365X. Each display was connected via 12 HDMI ports to the small 1U rack-mountable system with an unused DVI port to spare.
Something new from Zotac was their COZEE Smart Home monitoring line which included a camera and motion detection devices.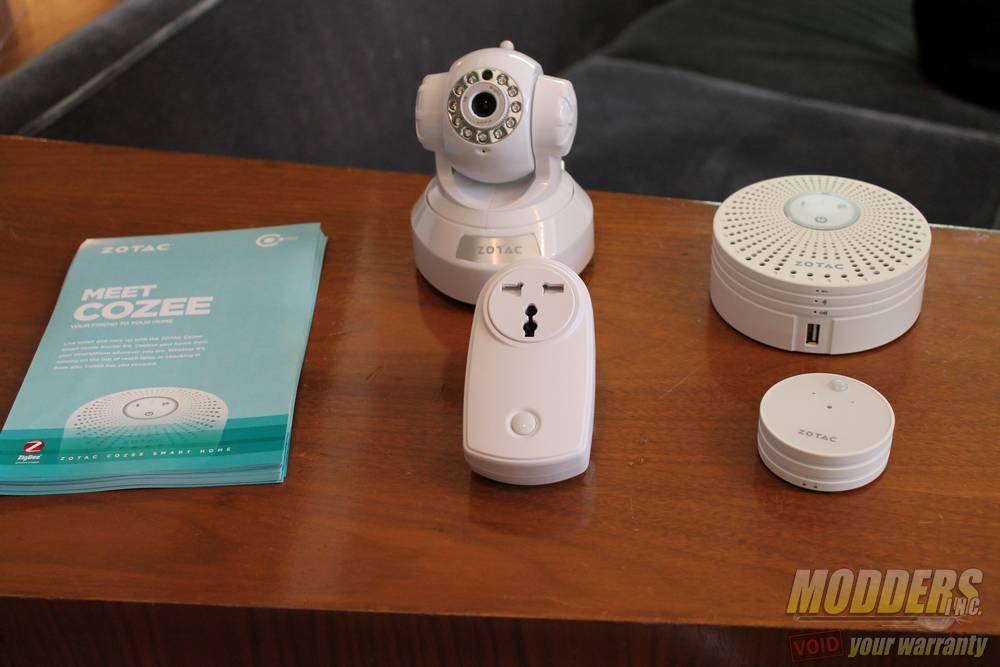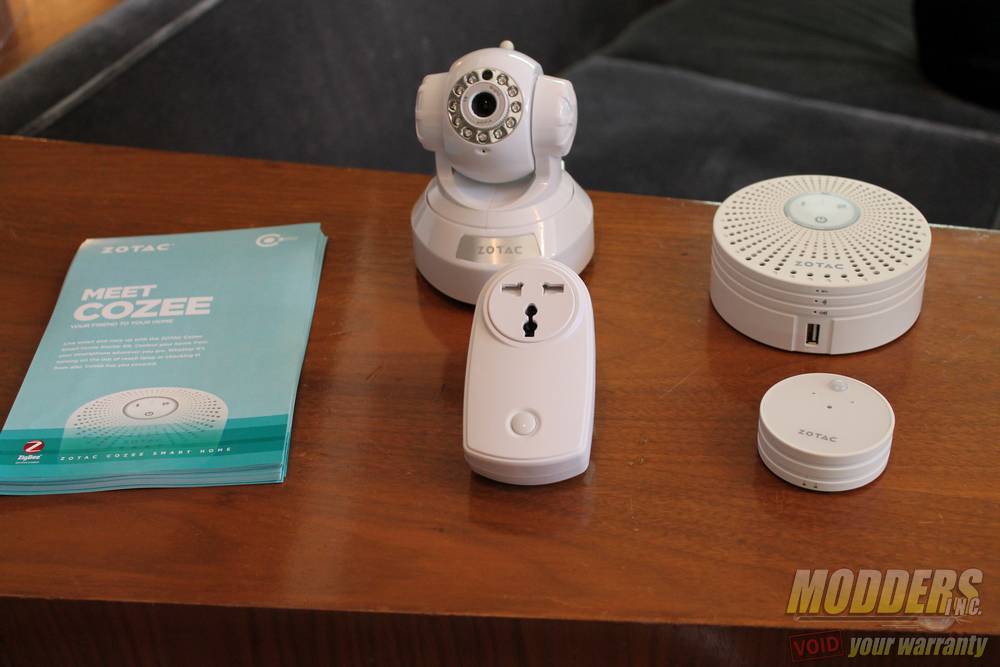 ZOTAC was also quite proud of their current GeForce GPU line up from humble GTX 950's all the way to their GTX 980Ti AMP! series.
While their new PCI-E based SSD's were tucked inside the demo PCs, I'm assuming are not quite ready for primetime yet at that time, but their new SATA SSD line were very visible with full-specs listed. Their SSD line spans from 120GB to 480GB using Toshiba MLC NAND.
These SSDs as well as Zotac's GTX 980Ti AMP! were also in full showcase mode inside Bob Stewart and Rod Rosenberg's custom Caselabs casemod as well. The case had a frosted metallic paint, custom slim reservoir at the front with a row of Zotac SATA SSDs lined up on the sides.
Kevin from Zotac gives a walkthrough of Zotac's showcase at CES 2016 featuring new mini-PCs which the company is well-known for as well as new products from their foray into storage solutions. Aside from the the 12-simultaneous display device in the middle of the room, BSMOD's custom Zotac case grabbed plenty of attention which features a Zotac GTX 980Ti as well as several Zotac premium SSDs.