Keyboards
E-Blue Mazer K727 Mechanical Keyboard Review
Article Pages:
Layout and Feature Overview of the E-Blue Mazer K727 Keyboard »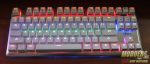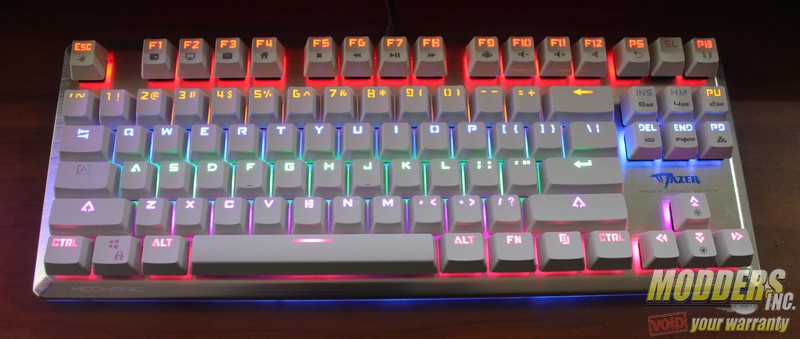 Keyboards are probably one of the most produced products in the PC market today, with over 17,500 different models (based on stock at Newegg). And with so many features like back-lighting, LCD screens, dedicated media, and programmable macro keys built into today's keyboards, you can quickly get overwhelmed when in the market for a new one. With that in mind Lets take a look at the E-Blue Mazer K727 Mechanical Keyboard.
Review Sample Provided by: E-3lue
Product Name/Link to Website: Mazer K727
Product was given in exchange for work done to produce this review.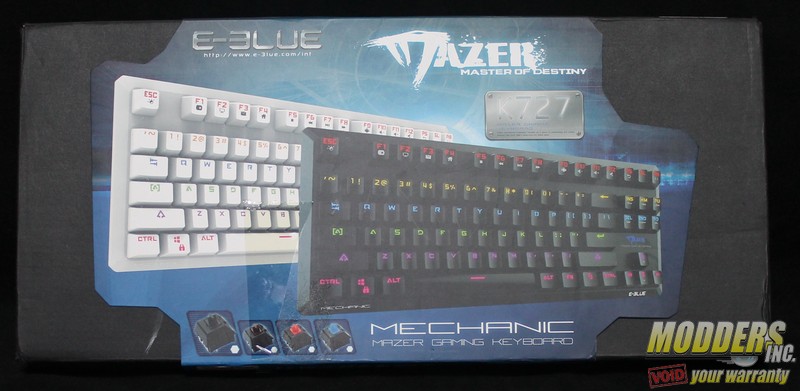 The packaging consists of a cardboard sleeve over a plain black box. The front shows an illustration of the product with the brand and model name at the top. On the bottom, the type of switch that comes on the product is printed with a choice of black (linear medium), brown (tactile non-clicky), red (linear light) or blue (tactile clicky) Kailh mechanical switches.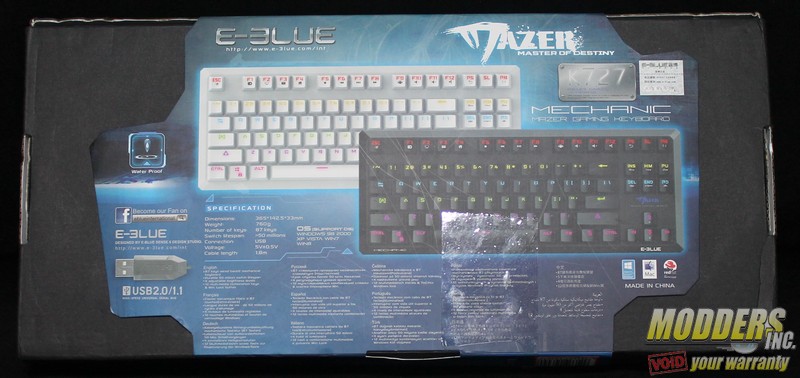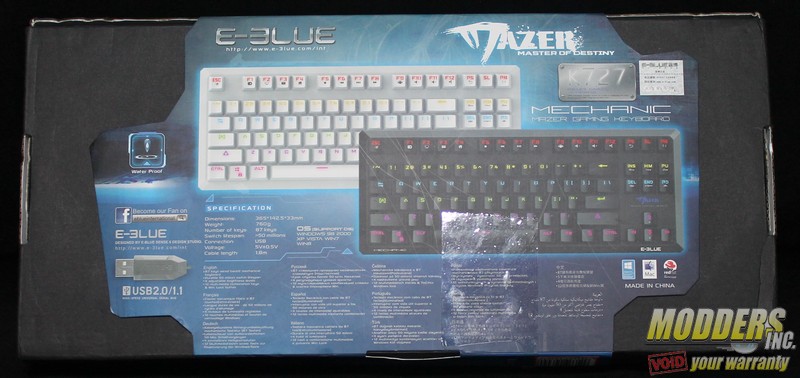 Moving around to the back it is very similar to the front with the exception of the technical specs on the bottom. To the left you can see the water proof designation.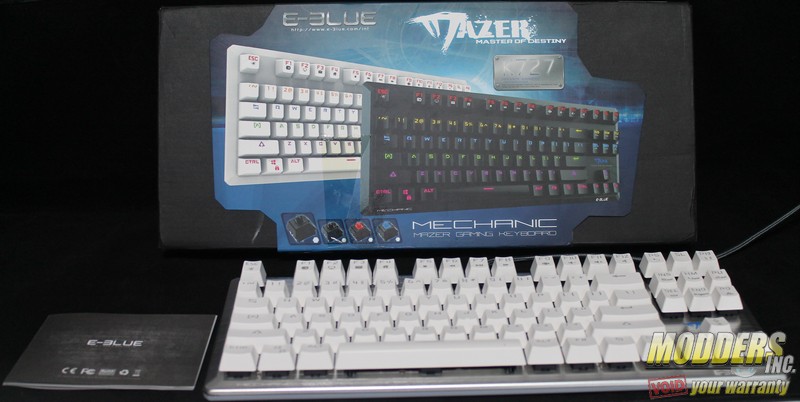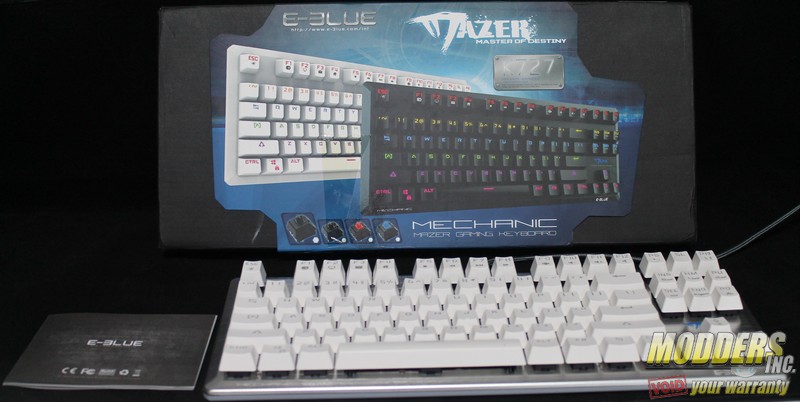 Inside the package is the keyboard itself and an owners manual. There is no wrist rest or key puller included.
Specifications
| | |
| --- | --- |
| Model | K727 |
| Type | Keyboard |
| Material | Metal/Plastic |
| Color | White |
| Interface | Wired |
| Connection | USB2.0 |
| Power | USB |
| Cable | 1.8m |
| Weight | .760kg |
| Dimentions | 36.5 x 14.25 x 3.3 cm |