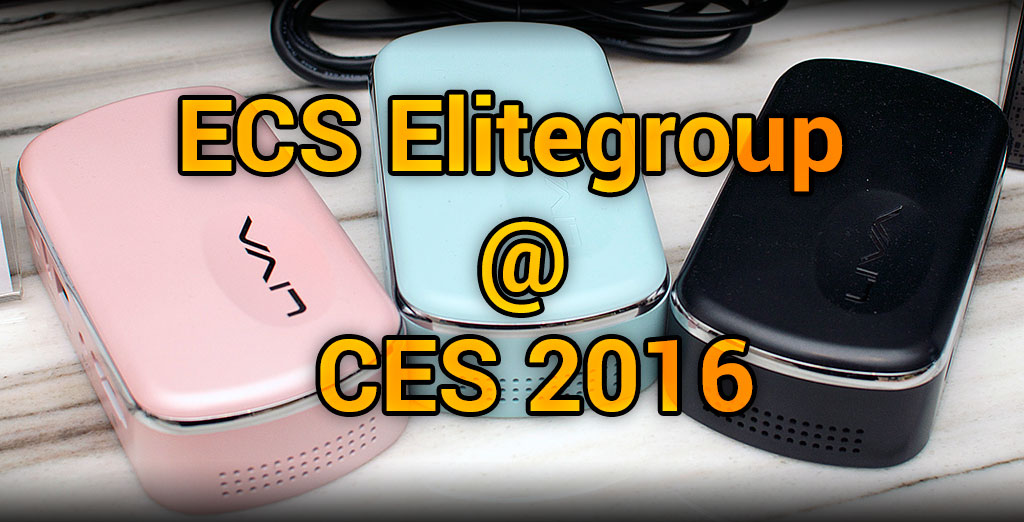 ECS is an OEM/ODM for many other companies but they also make a lot of products under their own banner with a renewed focus on smaller form factor systems in 2016. The BAT-MINI II motherboard is used inside ECS' LIVA mini-PC line sporting an Intel Bay Trail SoC and is quite efficient as observed from our review of the LivaX earlier last year.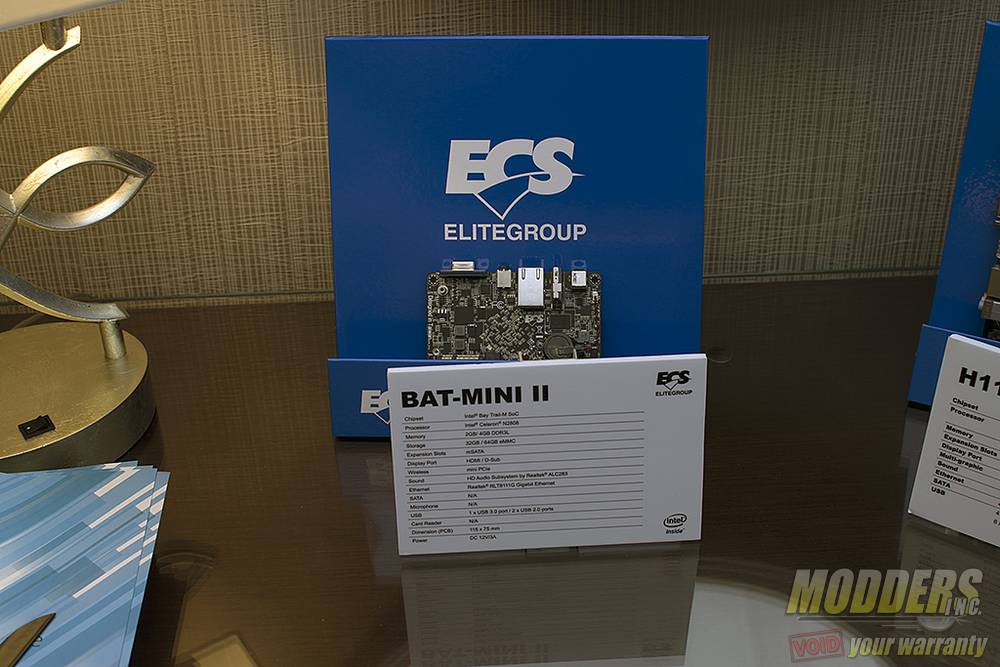 ECS' Liva line comes in various shapes and colours (even pastel ones) and their compact size allows for easier mounting and curious modding options. One of the Liva mini-PCs for example, used a smoked see-through window to display the internal working components.
Aside for the BAT-MINI II, ECS also displayed various small-form factor motherboards including mini-ITX and a new "M-STX" form factor. This new form factor uses a socketed Skylake CPU, DDR4 SO-DIMMs and AC power from an adapter unlike the typical 24-pin PSU power connector. The M-STX motherboard on display used an Intel H110 chipset and had a Silverstone AR04 low-profile silent cooler installed. Intel is yet to announce this new form factor and make it "official" (presumably around Computex time).
ECS of course also had their own full-size ATX Skylake motherboards on display, specifically the Z170-CLAYMORE which is part of their LEET motherboard line. The Z170-CLAYMORE was attached to a 4K motherboard to display its HDMI 2.0 onboard capabilities unlike other Z170 mainboards.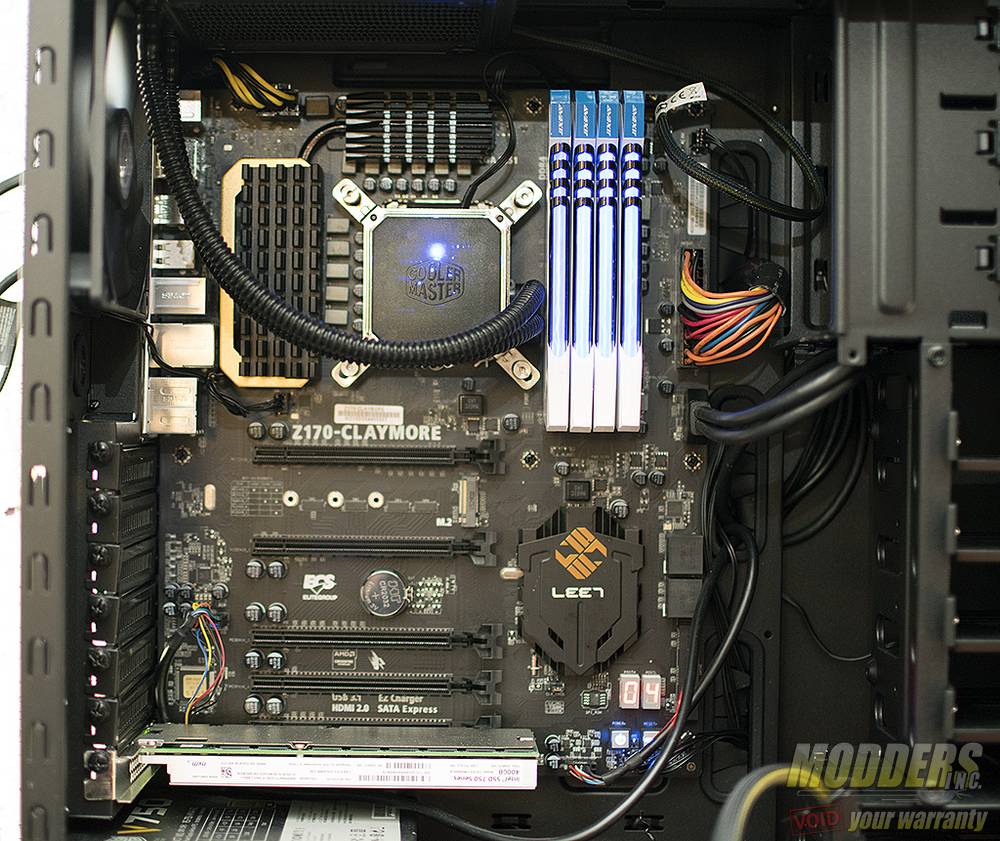 For a video overview, Darya from ECS gives Modders-Inc a tour of what they have in store for the new year:
More photos from the ECS Suite: