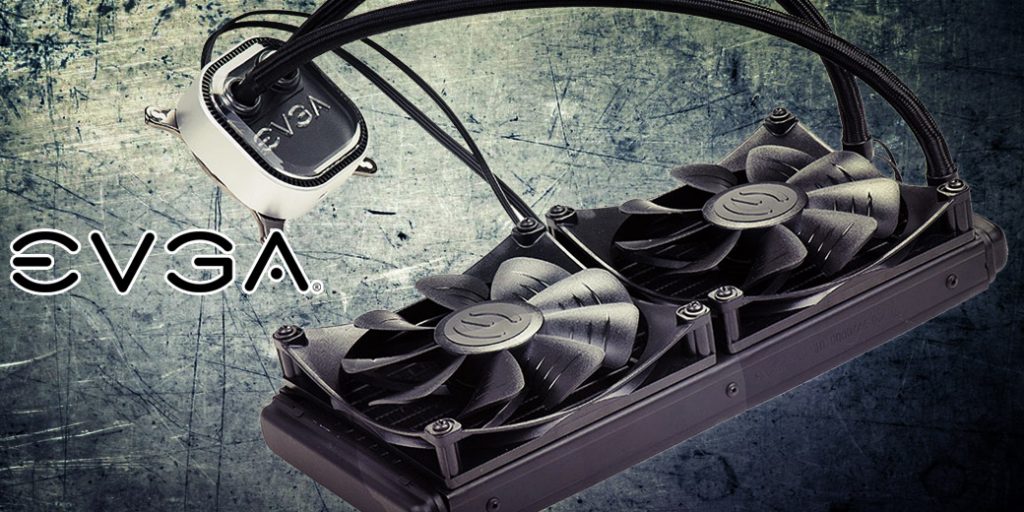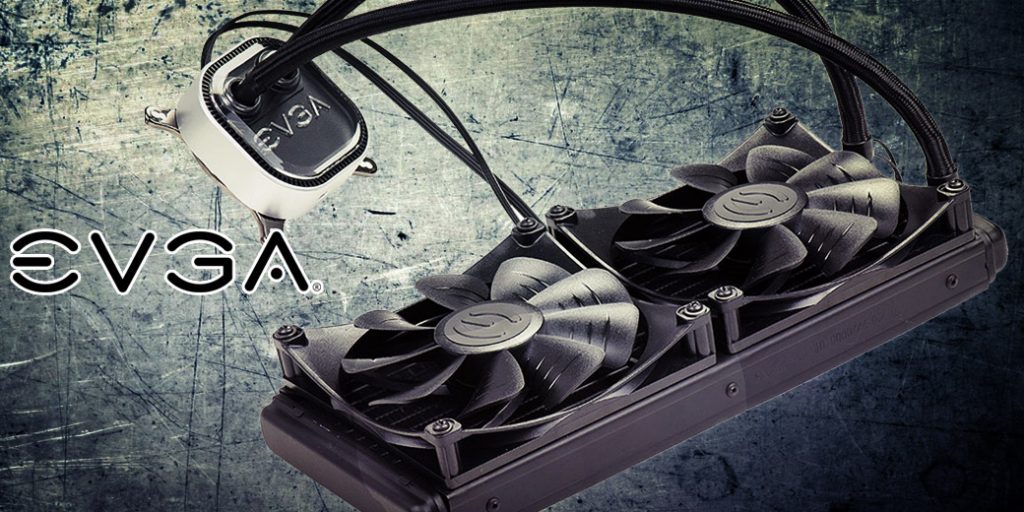 Using the latest generation of Asetek AIO design, EVGA has introduced the CLC 120 and CLC 280 liquid CPU coolers. As you might have gathered from the name, the CLC 120 stands for closed-loop-CPU Cooler 120mm which is the size of the radiator and the fan, while the CLC 280 uses a 280mm radiator bundled with a pair of 140mm fans. To differentiate itself from other current generation Asetek based AIO solutions, EVGA has given the the CLC 120 and CLC 280 their latest fans which use a Teflon nano bearing so they operate for a long time and quietly so.
To appease the RGB LED fanatics, EVGA has also placed an RGB LED lit logo on the low profile CPU block which can be made to sync with select EVGA graphics cards. Color profiles customized via EVGA's Flow Control software can be saved on the firmware right on the block itself so it is a stand-alone function. The Flow Control Software itself is still to be released, but when it does come out, it will provide some advanced features to the CLC 120 and CLC 280 including the ability to customize fanspeed curves, advanced RGB lighting control, pump control, hardware monitoring and profile management.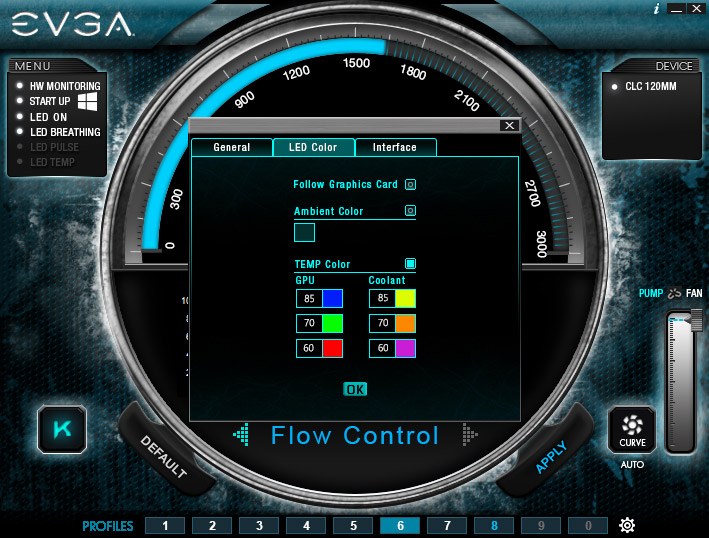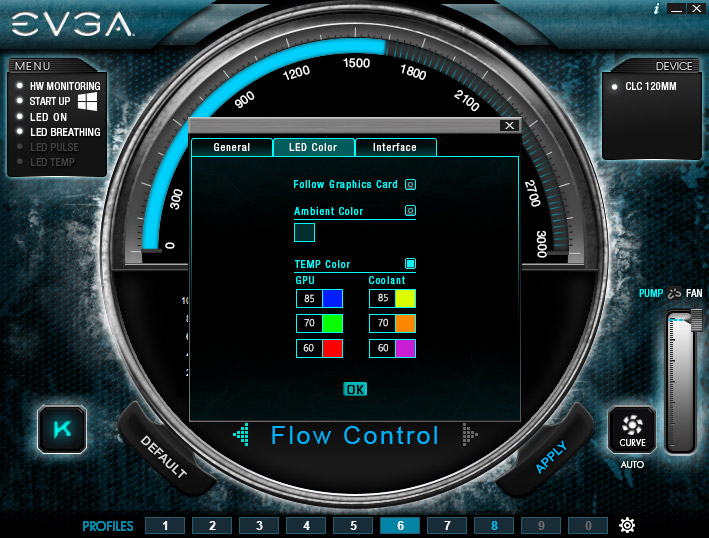 As an added premium, the tubing is also sleeved plus both CLC 120 and CLC 280 will come with a 5-year warranty. Installation compatibility includes all current Intel LGA2011/1150/1151/1155/1156/1356 sockets as well as AMD's AM2/AM3/FM1/FM2 with a free AM4 upgrade kit included for the yet to be launched AMD AM4 Ryzen CPU. MSRP for the CLC 120 is set at $89.99 while the CLC 280 is available for $129.99, both available on EVGA's online store.
EVGA Closed Loop CPU Cooler CLC 120 400-HY-CL12-V1 Specifications:
Waterblock
Premium Retention parts for Intel LGA2011/1150/1151/1155/1156/1356 and upcoming variants
AMD retention ring for supporting AM2/AM3/FM1/FM2 and upcoming variants
100% Copper
Fully controllable RGB LED
Noise Level = 20dB(A) (MAX)

Radiator
156mm X 122mm X 28mm (LxWxH)
Aluminum

Fan
Size: 120 x 120 x 25mm
Teflon Nano Bearing
Speed = 500-2400RPM
Airflow = 74.82 CFM (MAX)
Static Pressure = 4.04 mmAq (MAX)
Noise Level = 16.0 dB(A) (MIN) – 39.9 dB(A) (MAX)
EVGA Closed Loop CPU Cooler CLC 280 400-HY-CL28-V1 Specifcations:
Waterblock
Premium Retention parts for Intel LGA2011/1150/1151/1155/1156/1356 and upcoming variants
AMD retention ring for supporting AM2/AM3/FM1/FM2 and upcoming variants
100% Copper
Fully controllable RGB LED
Noise Level = 20dB(A) (MAX)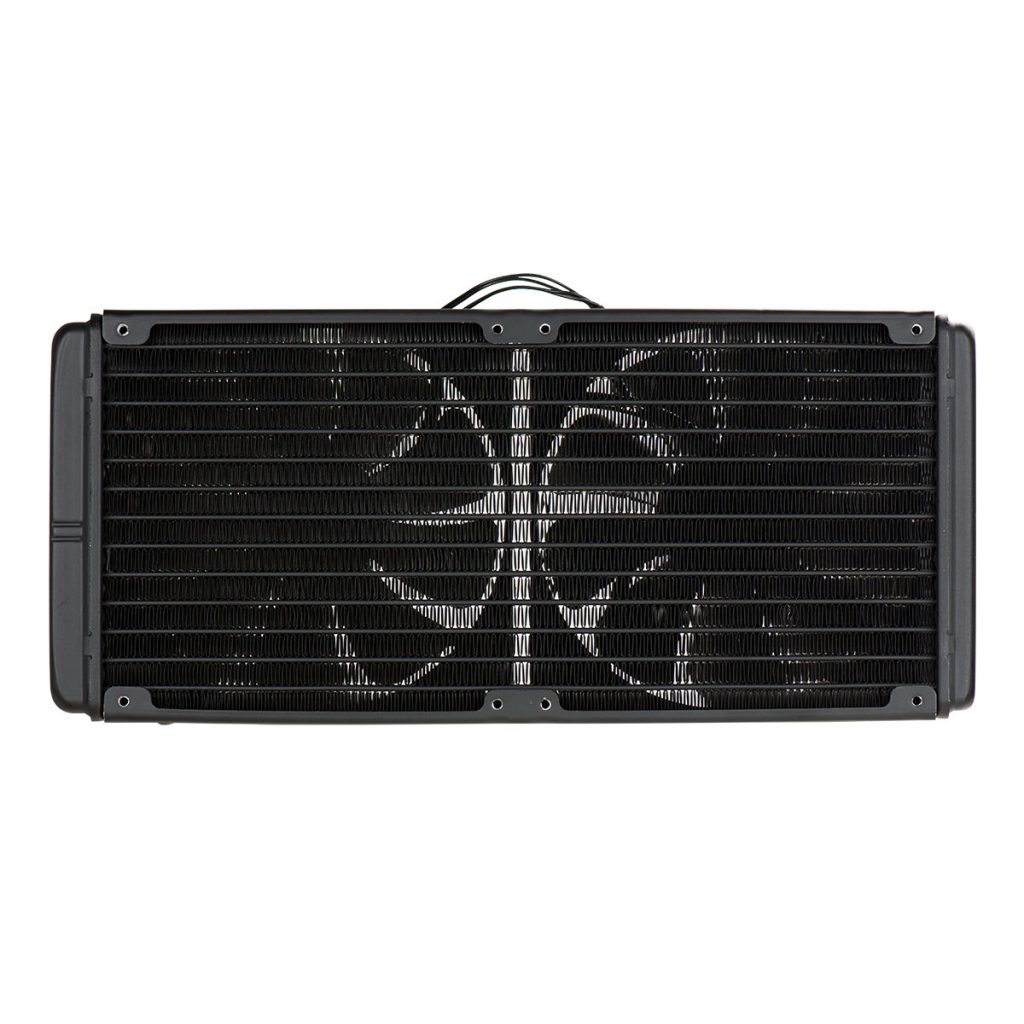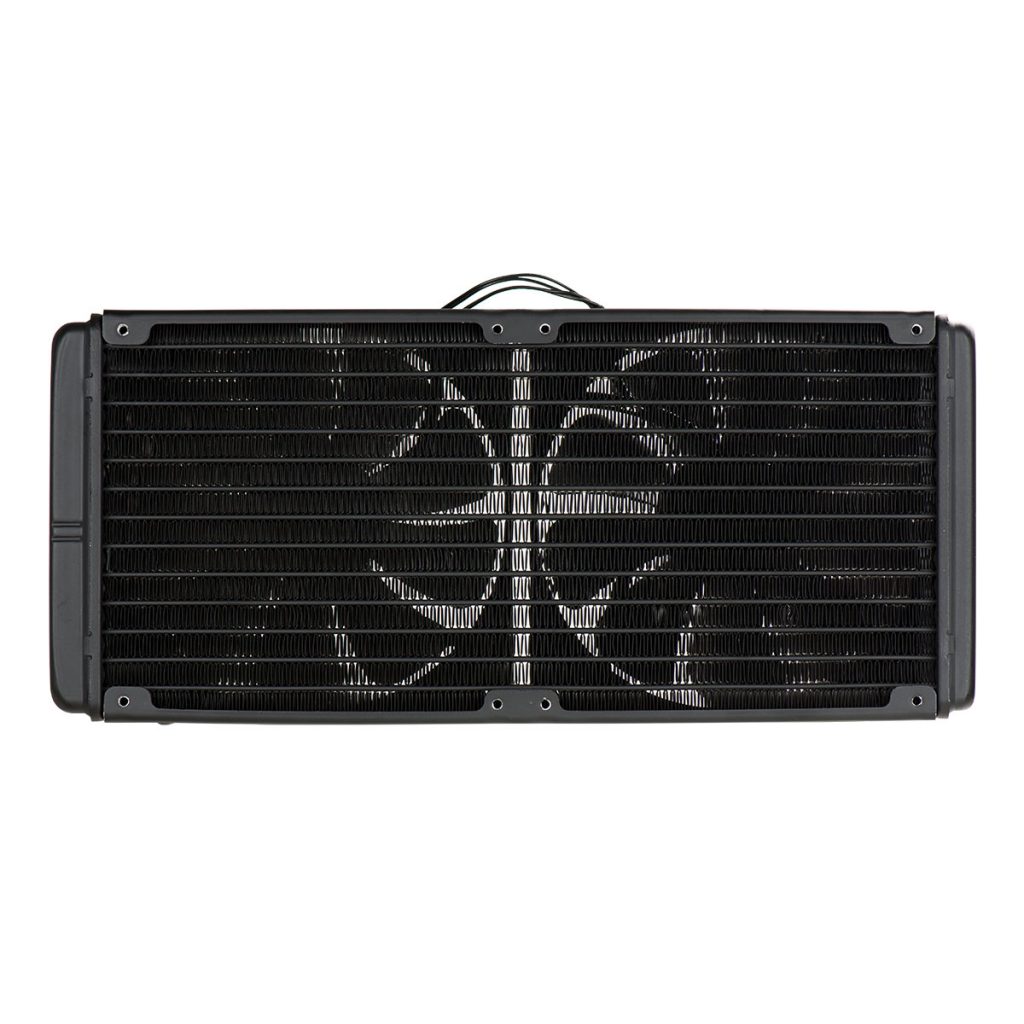 Radiator
312mm X 139mm X 27mm (LxWxH)
Aluminum

Fan
Size: 140 x 140 x 25mm (x2)
Teflon Nano Bearing
Speed = 600-2200RPM
Airflow = 113.50 CFM (MAX)
Static Pressure = 4.20 mmAq (MAX)
Noise Level = 16.0 dB(A) (MIN) – 39.5 dB(A) (MAX)
Lifespan = 80,000 Hours