A Closer Look at the EVGA Z170 FTW Motherboard »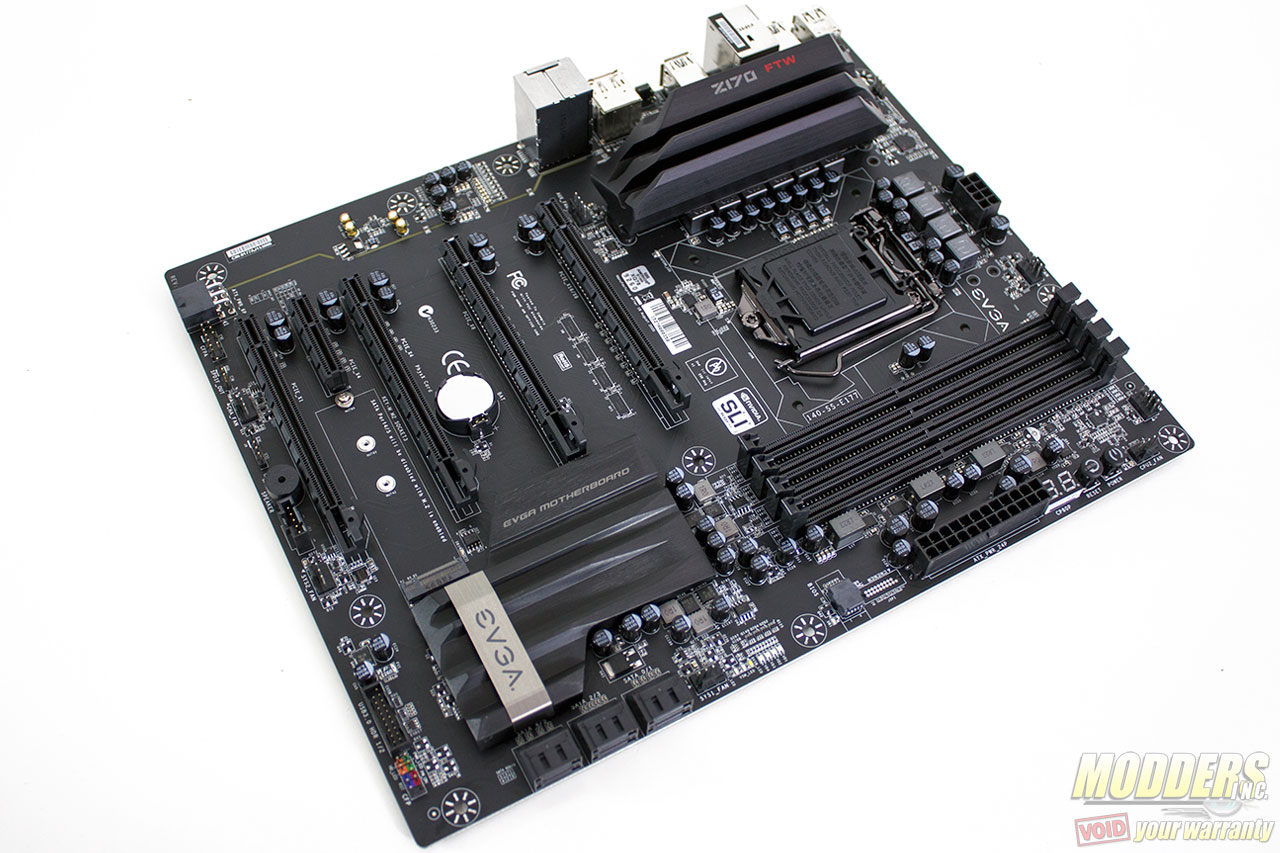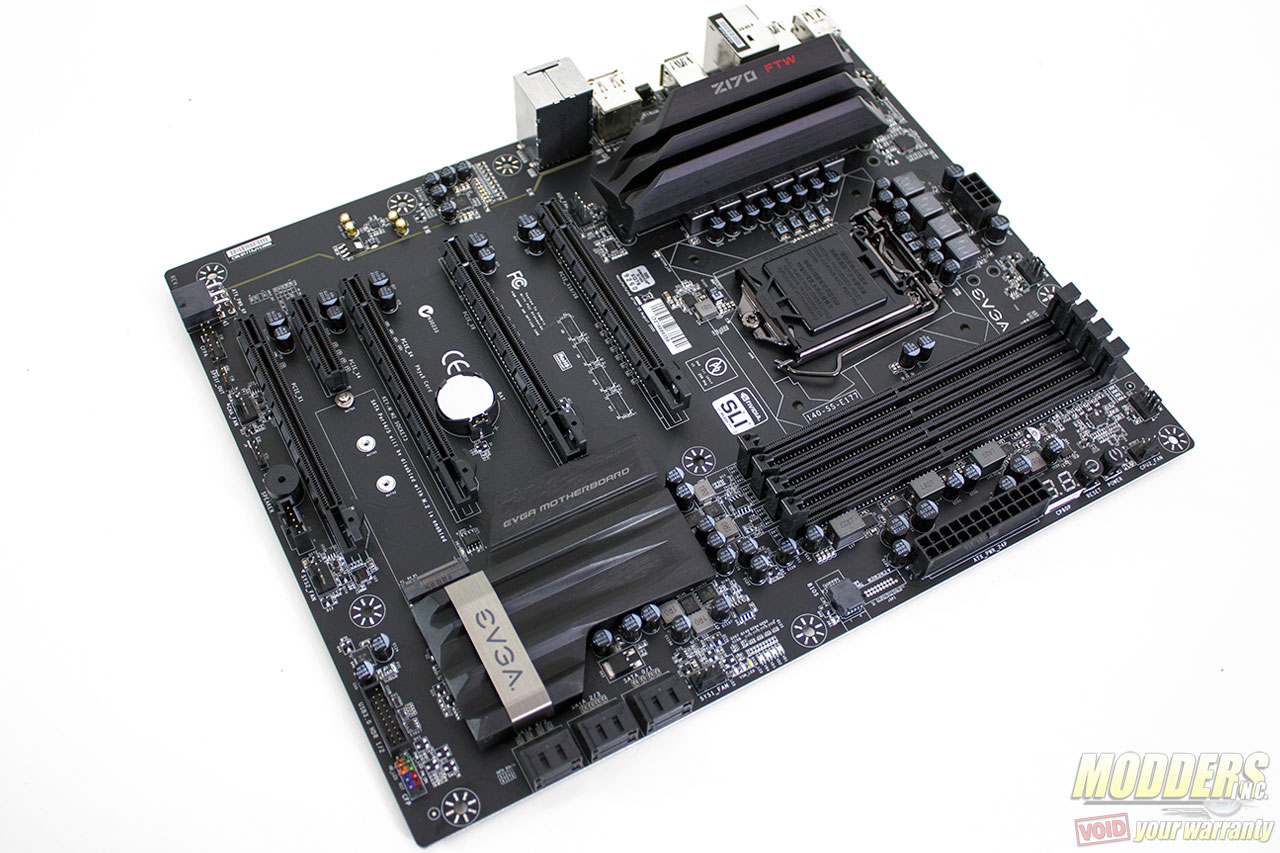 It is called a motherboard for its encompassing domesticity as a hub of function and like its biological counterpart, a motherboard is judged by her matronly efforts to maintain a stable environment and realize the potential of those she houses. This applies to motherboard expandability and is especially true now when it comes to overclocking that voltage regulation is handled onboard once again. The new Skylake CPUs have dropped the fully-integrated voltage regulator and the motherboard feeds the necessary voltages to the CPU in separate rails instead a single rail redistributed by the voltage regulator on-die. This brings better control at the cost of more components onboard plus space taken up by these extra parts so a motherboard that prioritizes overclocking has to be equipped for the part.
The EVGA Z170 FTW motherboard is EVGA's mainstream offering supporting Intel's latest LGA1151 Skylake processors. Onboard buttons, swappable BIOS IC, 7-fan headers, extra PCI-E power, solid AP-con capacitors and 5-phase CPU and 3-phase DDR4 VRM using 40A International Rectifier PowIRstage packages make the Z170 FTW a capable overclocking board. The Z170 FTW also supports M.2 SSDs, provides Gigabit Ethernet and 8-channel audio output which are expected standards for current generation mainstream mainboards.
[sc:sponsor sponsor="EVGA" product_link="http://www.evga.com/products/Product.aspx?pn=140-SS-E177-KR" product_name="EVGA Z170 FTW Motherboard" product_price_link="http://amzn.to/1LEFaxm" product_price="$219.99*" ]
*EDITOR'S NOTE: 8/26/2015:* The price of the EVGA Z170 FTW has since dropped down to $189 on NewEgg.com after this article was published.
It is hard to beat EVGA when it comes to motherboard packaging. While it has essentially the same slide and sleeve style that every motherboard comes in externally, every single accessory inside is neatly dressed like it is going to the prom, packed separately and tagged in its own custom EVGA anti-static container. Partitioned at the top, the accessories include a booklet manual, driver disc with a bonus EVGA metal case badge tucked inside, a pair of latching black straight-angle SATA cables, dual SLI ribbon, labeled IO shield and custom IO cover with mounting screws.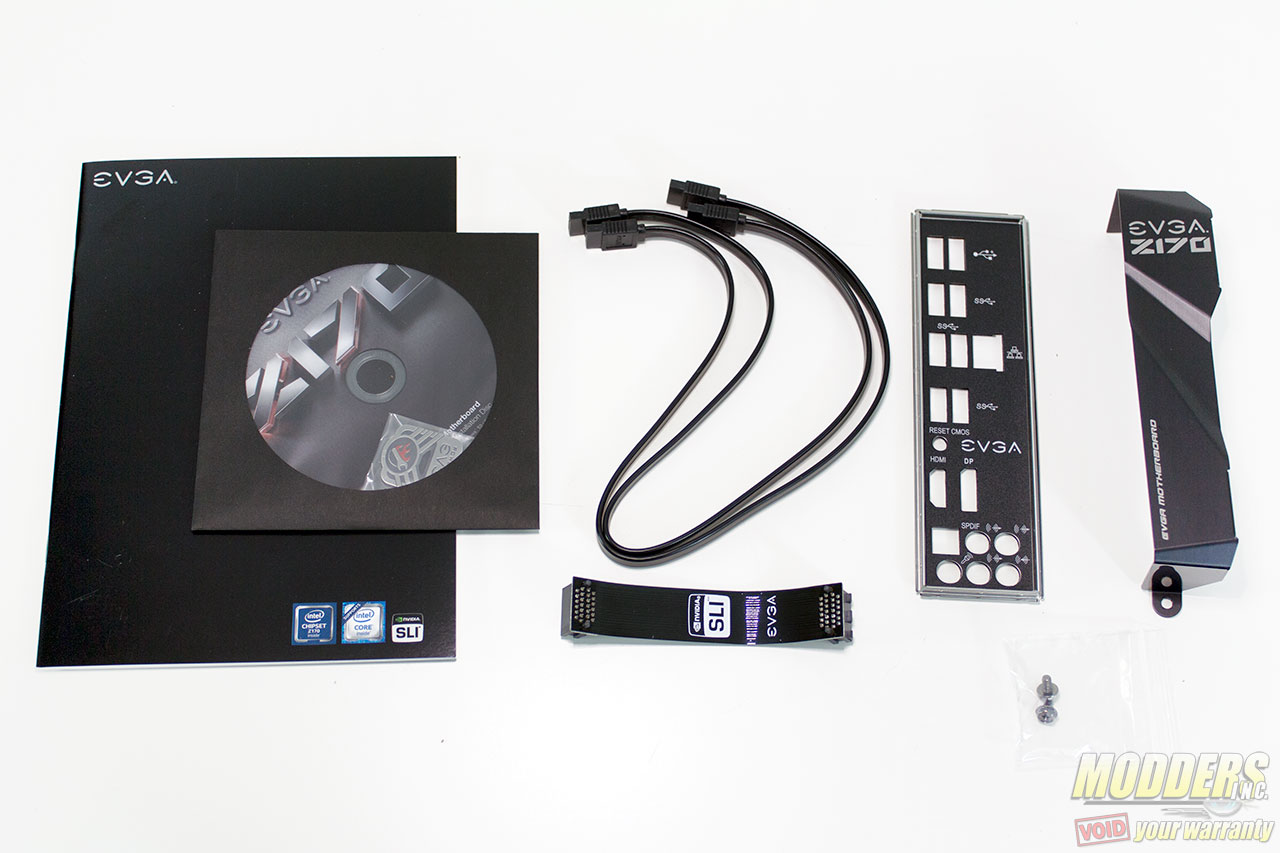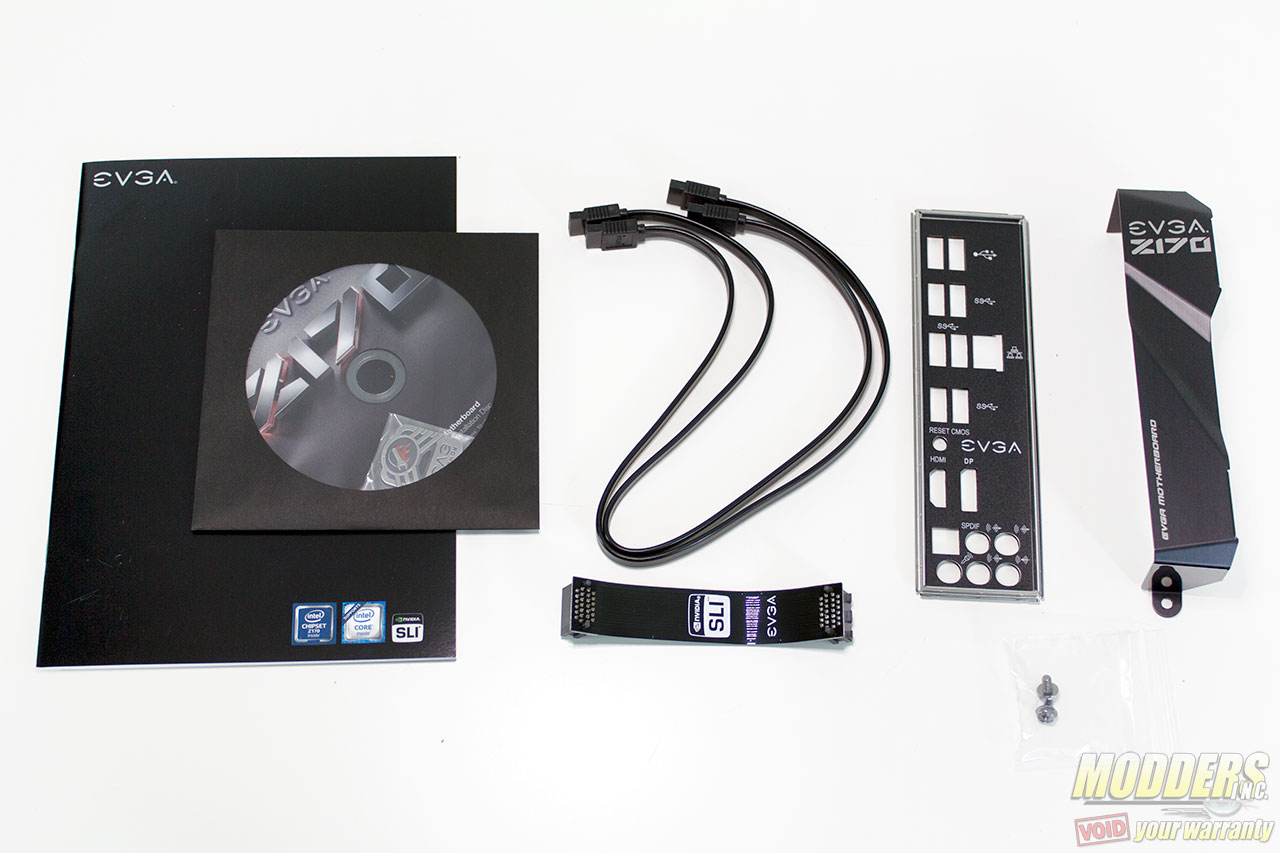 The lower compartment houses the motherboard proper in an anti-static bag and cradled in anti-static foam sheet padding. All the heatsinks are covered as well as the CPU, DIMM slots and 8-pin power but with information stickers prior to usage.
The EVGA FTW has a standard ATX form factor and is in the middle of EVGA's motherboard lineup between the mini-ITX STINGER and the high-end CLASSIFIED mainboards. It has a 6-layer PCB that is very noticeable upon initial handling that this PCB is sturdier than most. The PCB is also coated matte black with white print, as all other previous EVGA FTW motherboards. While most competitors went for a more playful aesthetic approach to their Z170 boards, EVGA keeps it dignified in black and formal with slight accents making for a more mature look.