The NVIDIA GPU Technology Conference (GTC for short) is held in San Jose, California from the 4th of April until the 7th where team green reveals their latest technological efforts. At the center of the event this year is Virtual Reality, with a focus on the form factor and display challenges associated with current devices. Back in 2013, NVIDIA has published their research findings on near-eye wearable light field display and the upcoming revelations this week will be the continuations of research into streamlined VR tech.
With the push for virtual reality of course, drives users into upgrading into more powerful GPUs to drive the required displays, which in turn begs the question of whether NVIDIA's Pascal GPU will make an appearance and in what form during the event. Last year's GTC launched the TitanX but this year, NVIDIA's next generation Pascal GPU using 16nm FinFET is expected to at least be shown in live demos. Rumors are abound about its impending release with photos of the shroud and purported shipping manifests but no solid evidence apart from a single unfounded source is available.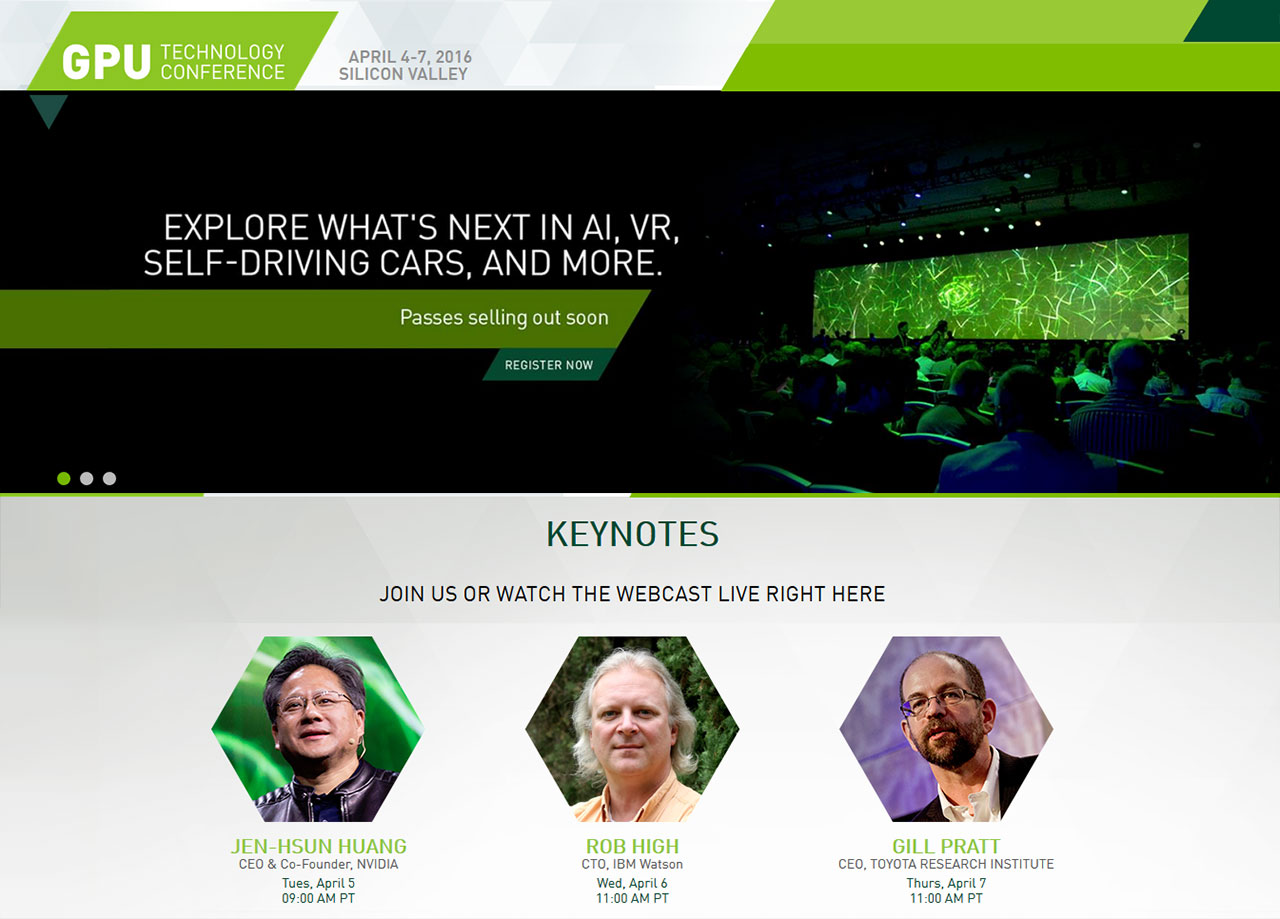 Aside from the focus on VR, GTC 2016 will also continue NVIDIA's showcase of automobile technology as well as delve into deep learning, artificial intelligence and its role in the future of self-driving cars. NVIDIA CEO Jen-Hsun Huang will begin with his keynote speech on the 5th of April, Tuesday, at 09:00 AM PST which can be viewed live on NVIDIA's Twitch Channel https://www.twitch.tv/nvidia.
IBM Watson CTO Rob High will also talk about deep learning and AI on Wednesday at 11:00 AM PST and Toyota Research Institute CEO Gill Pratt will speak on Thursday at 11:00 AM PST. More information and information on speakers are available at http://www.gputechconf.com/