PC News, Hardware, Software
G.SKILL DDR4 Memory Achieves, Fastest Air-Cooling Record at 4062MHz with ASRock X99M Killer/3.1 Motherboard (PR)
Taipei, Taiwan (28 May 2015) – G.SKILL International Enterprise Co., Ltd., the world's leading manufacturer of extreme performance memory and solid state storage, is proud to announce that its Ripjaws 4 DDR4 memory has achieved the fastest air-cooling frequency record at DDR4 4062MHz on the ASRock X99M Killer/3.1 motherboard.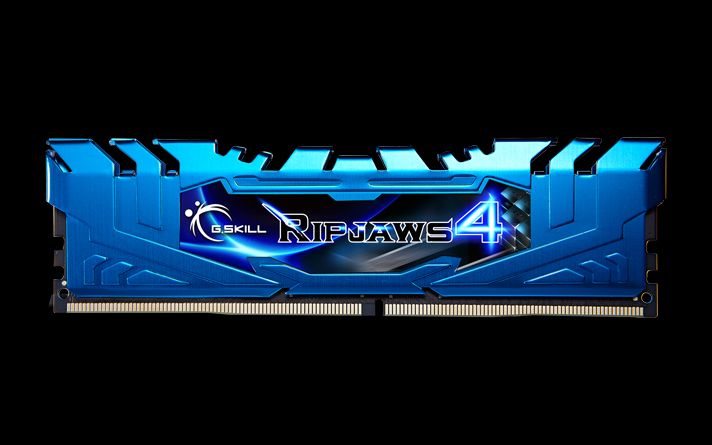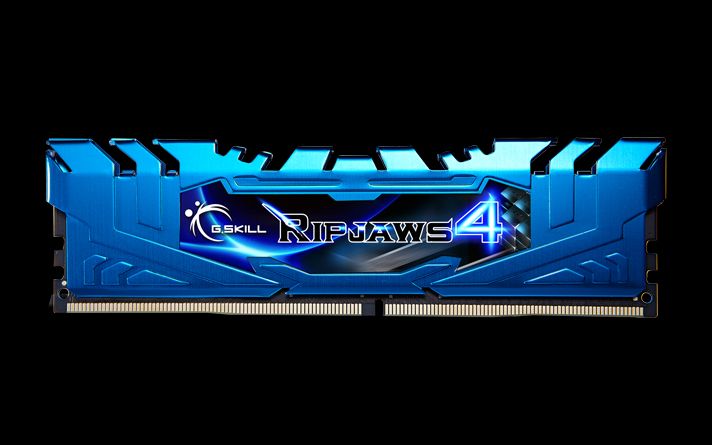 G.SKILL has been dedicated to unleash the maximum performance of DDR4 memory since its launch in August 2014. Working closely with ASRock, G.SKILL DDR4 memory is capable of reaching a new height of DDR4 memory frequency at a whopping 4062MHz! It is the fastest DDR4 frequency ever seen with both CPU and memory under standard air-cooling. To witness the exciting record-breaking moment, please visit the following video link:
This amazing record has been validated by CPU-Z. For more detailed information, please refer to the following link: http://valid.canardpc.com/b9rhy4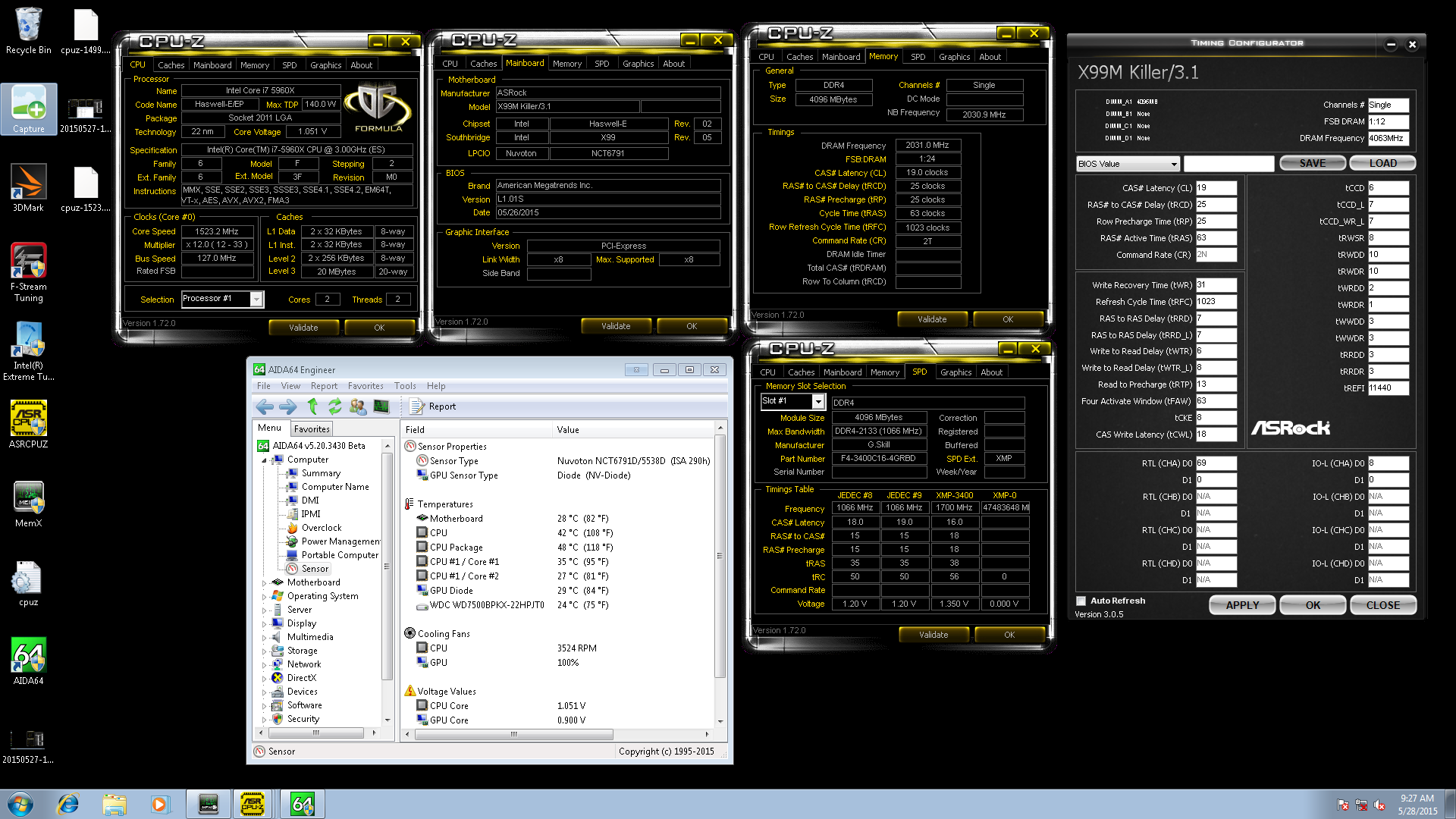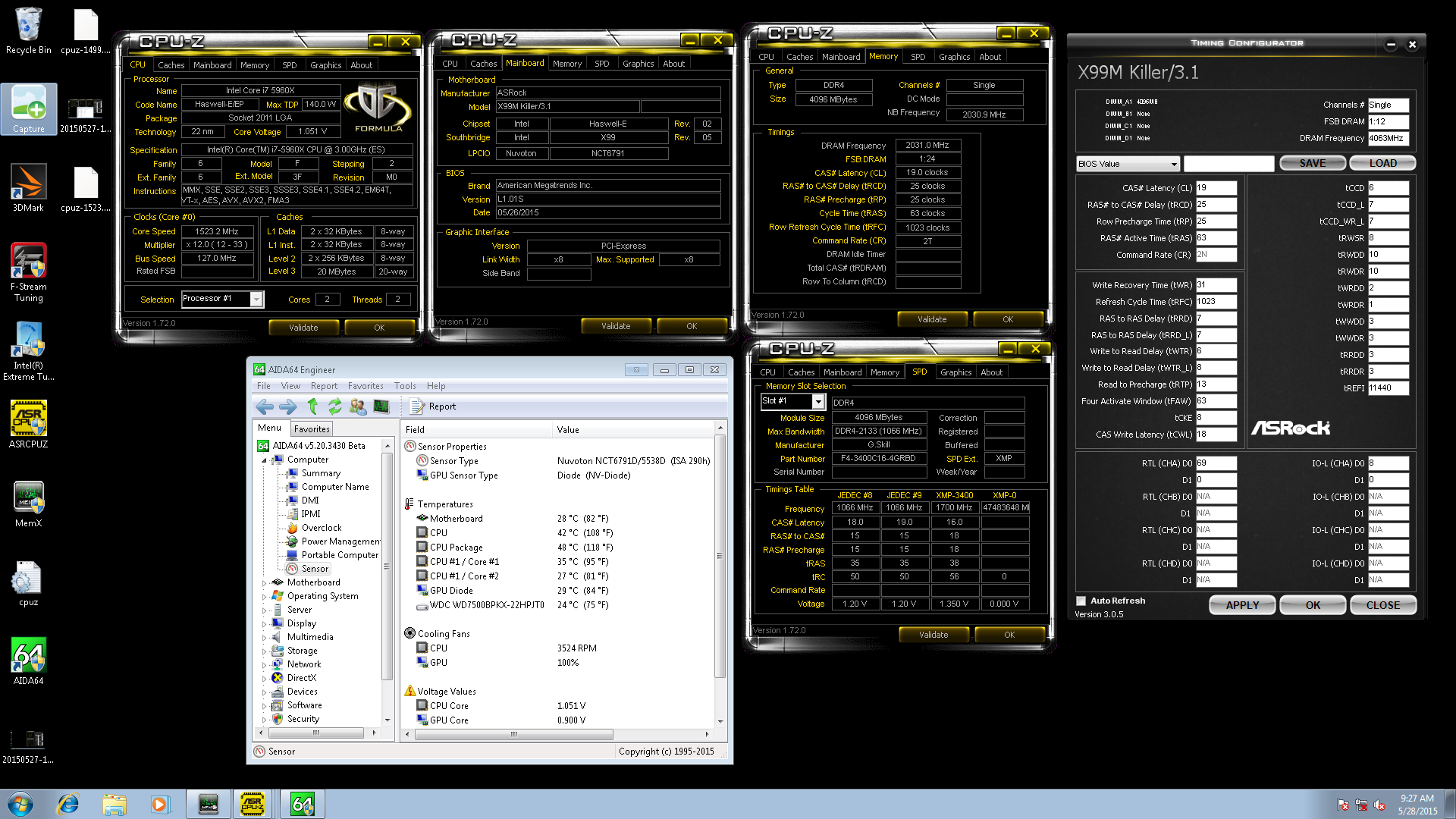 "This outstanding performance is not only a tremendous glory, but also a huge acknowledgement to our overclocking ability." said James Lee, VP of ASRock Sales and Marketing.
About G.SKILL
Established in 1989 by PC hardware enthusiasts, G.SKILL specializes in high performance memory and SSD products, designed for PC gamers and enthusiasts around the world. Combining technical innovation and rock solid quality through our in-house testing lab and talented R&D team, G.SKILL continues to create record-breaking memory for each generation of hardware and hold the no. 1 brand title in overclocking memory.