G.SKILL International Enterprise Co., Ltd., the world's leading manufacturer of extreme performance memory and gaming peripherals, announces a new lineup of Trident Z RGB DDR4 memory kits with enhanced compatibility on the latest AMD platforms. Specifically designed for AMD Ryzen™ and Ryzen™ Threadripper™ platforms, now there are vibrant options up to the popular DDR4-3200MHz CL14 or the massive 128GB (8x16GB) kits at up to 2933MHz. For a full range of memory kit capacity options, the new Trident Z RGB memory kit models are available at DDR4-2400MHz in 2-, 4-, and 8-module kit configurations with 8GB and 16GB modules, which allows for 16GB, 32GB, 64GB, or 128GB memory kits for your AMD system.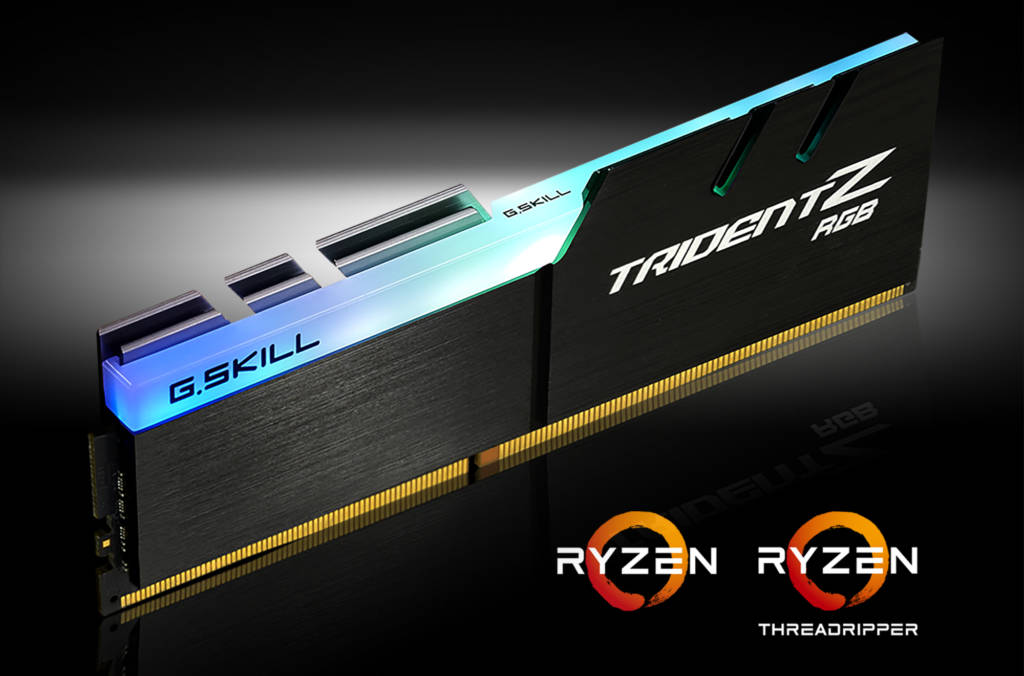 Trident Z RGB Memory Kits on AMD Platforms
AMD currently has two platform offerings, where Ryzen supports dual-channel with 2 or 4 memory modules and Threadripper supports quad-channel memory with 4 or 8 memory modules. To give a boost in memory performance to AMD number-crunching workstations and high-end graphic rendering systems, G.SKILL offers several selections for each AMD platform, including memory speeds of up to DDR4-2933MHz or ultra-high capacity at 128GB (8x16GB). For details on specifications and compatibility support of the new Trident Z RGB kits, please refer to the following table:

TZR"X" – The New Line-up
To differentiate between the new AMD-optimized Trident Z RGB kits from the original, look for the "X" at the end of the Trident Z RGB model numbers. Please refer to the following chart, which shows the difference in the model number:

OC Profile Support & Availability
These new Trident Z RGB models support OC profile support on compatible motherboards, just simply enable the OC profile in BIOS to achieve these high performance DDR4 memory speeds. These new models are scheduled for release via G.SKILL authorized distribution partners in October 2017.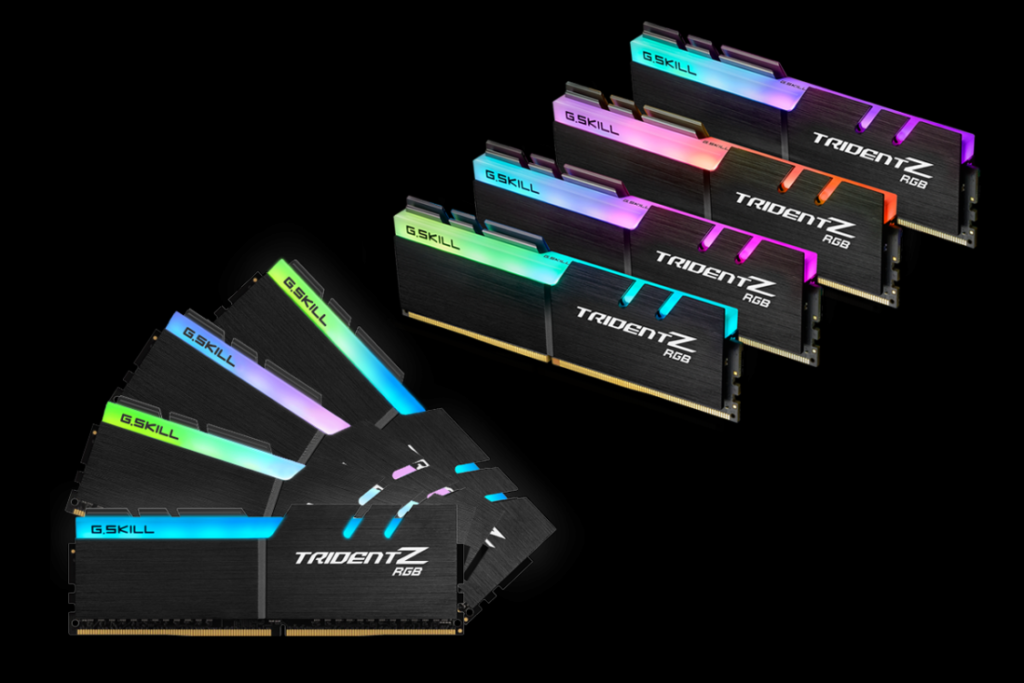 F4-2933C16Q2-128GTZRX – 128GB (16GBx8), 2933MHz, 16-16-16-36, Quad Channel Kit
F4-2933C14Q2-128GTZRX – 128GB (16GBx8), 2933MHz, 14-14-14-34, Quad Channel Kit
F4-2933C16Q2-64GTZRX – 64GB (8GBx8), 2933MHz, 16-16-16-36, Quad Channel Kit
F4-2933C14Q2-64GTZRX – 64GB (8GBx8), 2933MHz, 14-14-14-34, Quad Channel Kit
About G.SKILL
Established in 1989 by PC hardware enthusiasts, G.SKILL specializes in high performance memory, SSD products, and gaming peripherals designed for PC gamers and enthusiasts around the world. Combining technical innovation and rock solid quality through our in-house testing lab and talented R&D team, G.SKILL continues to create record-breaking memory for each generation of hardware and hold the no. 1 brand title in overclocking memory.