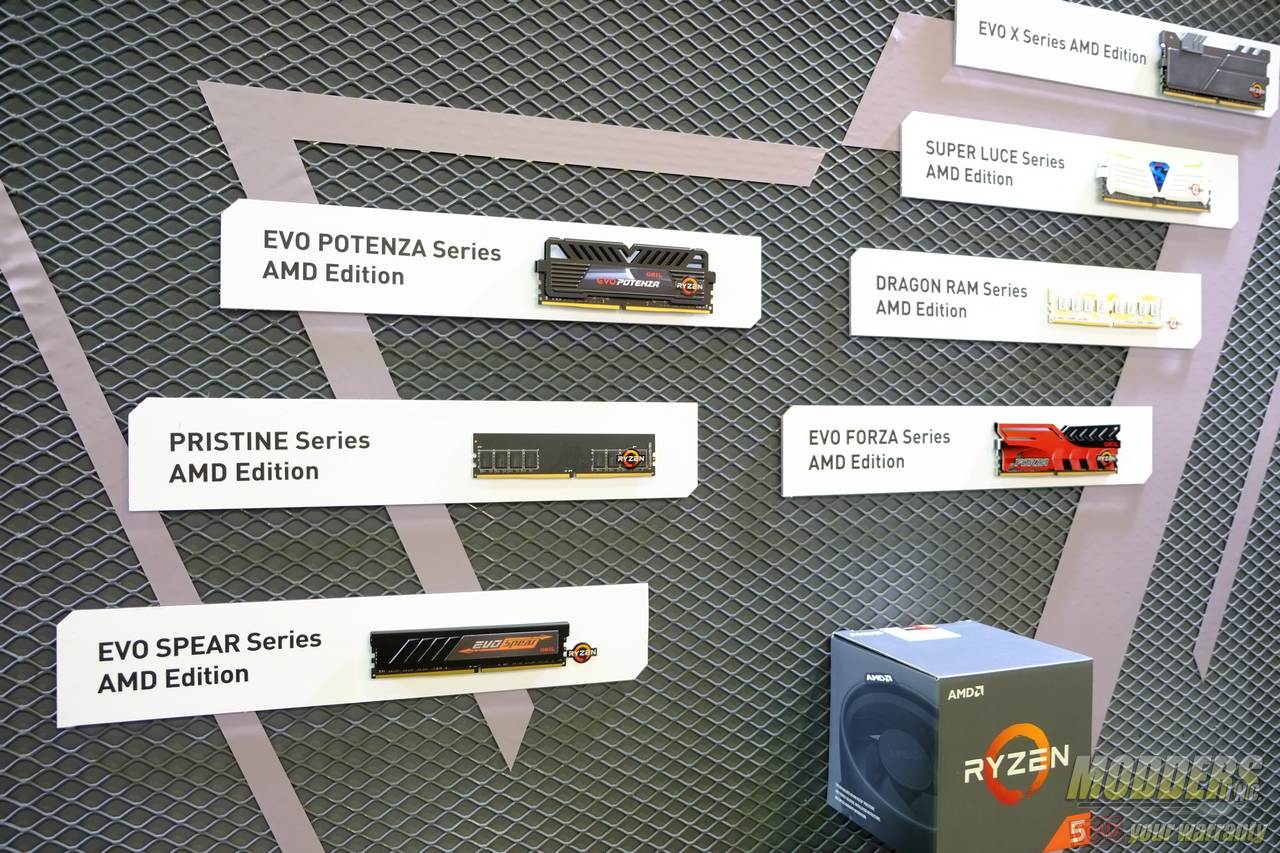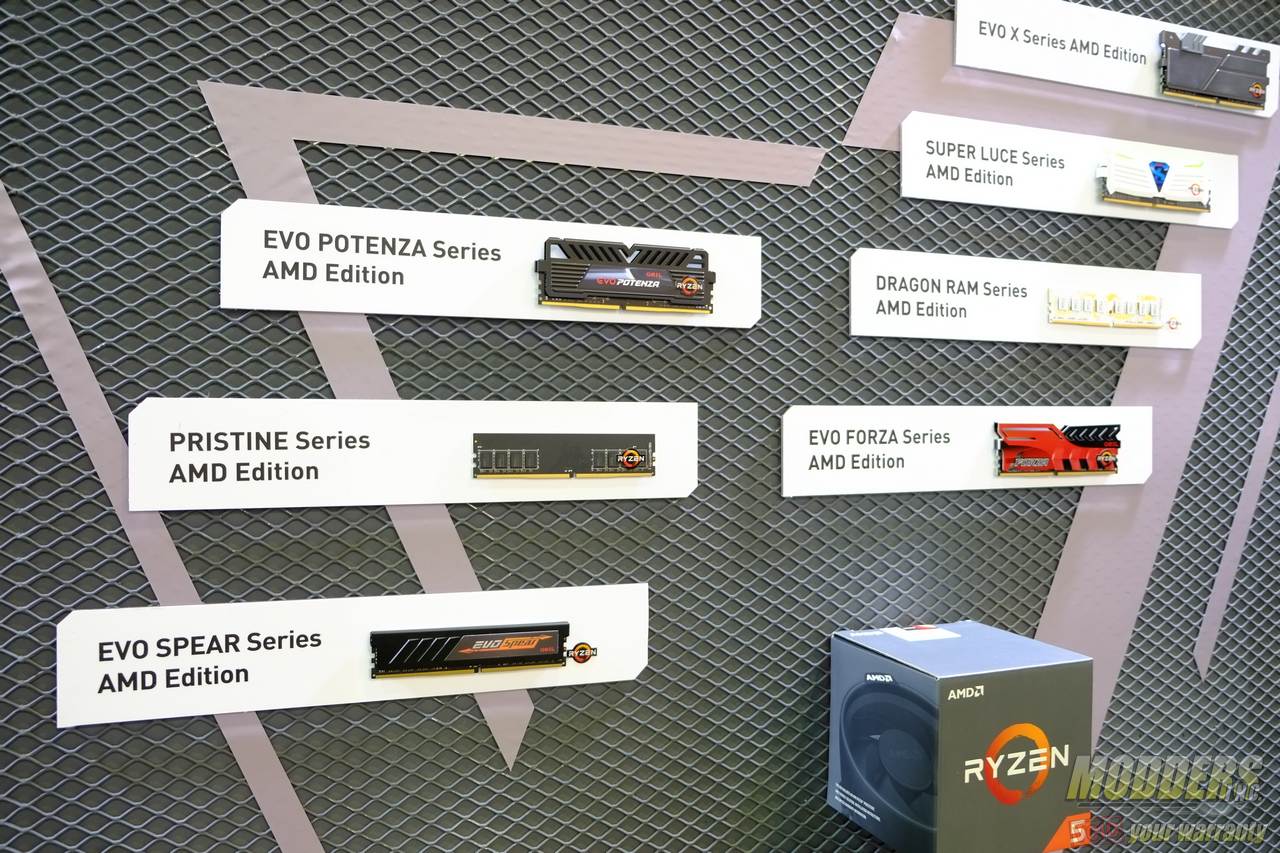 GeIL's showcase at Computex 2017 this year had their usual gaming peripherals but half of their booth is dedicated DDR4 memory. A wall showing their entire line of DDR4 memory products was on display, and these all bear the AMD Ryzen logo. This is not just meant as a design choice, but are actually certified by AMD to work without a hitch on their latest AM4 platform. Many users have complained of memory incompatibilities when Ryzen first came out earlier this year, but GeIL wants to assuage that fear. All seven of their DDR4 memory products carry the Ryzen stamp which makes compatibility official.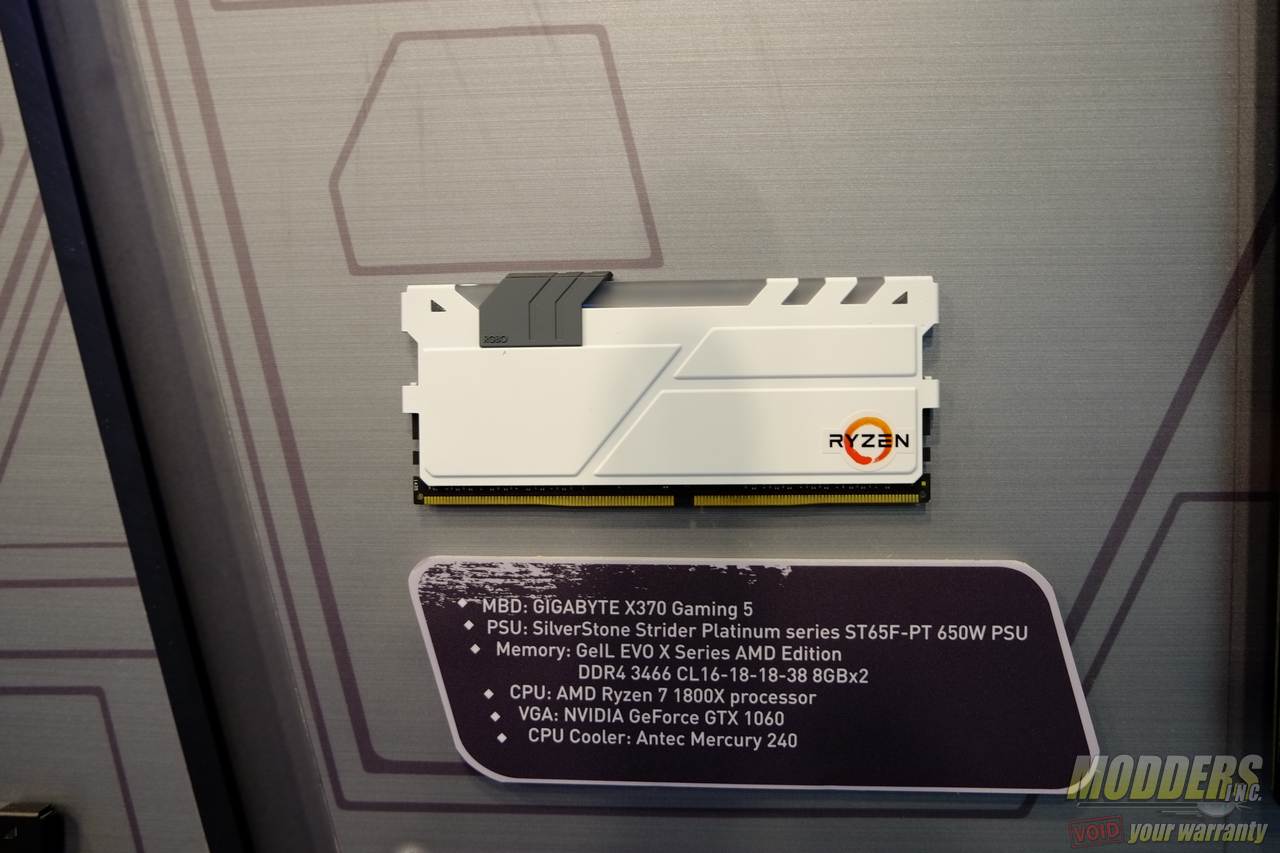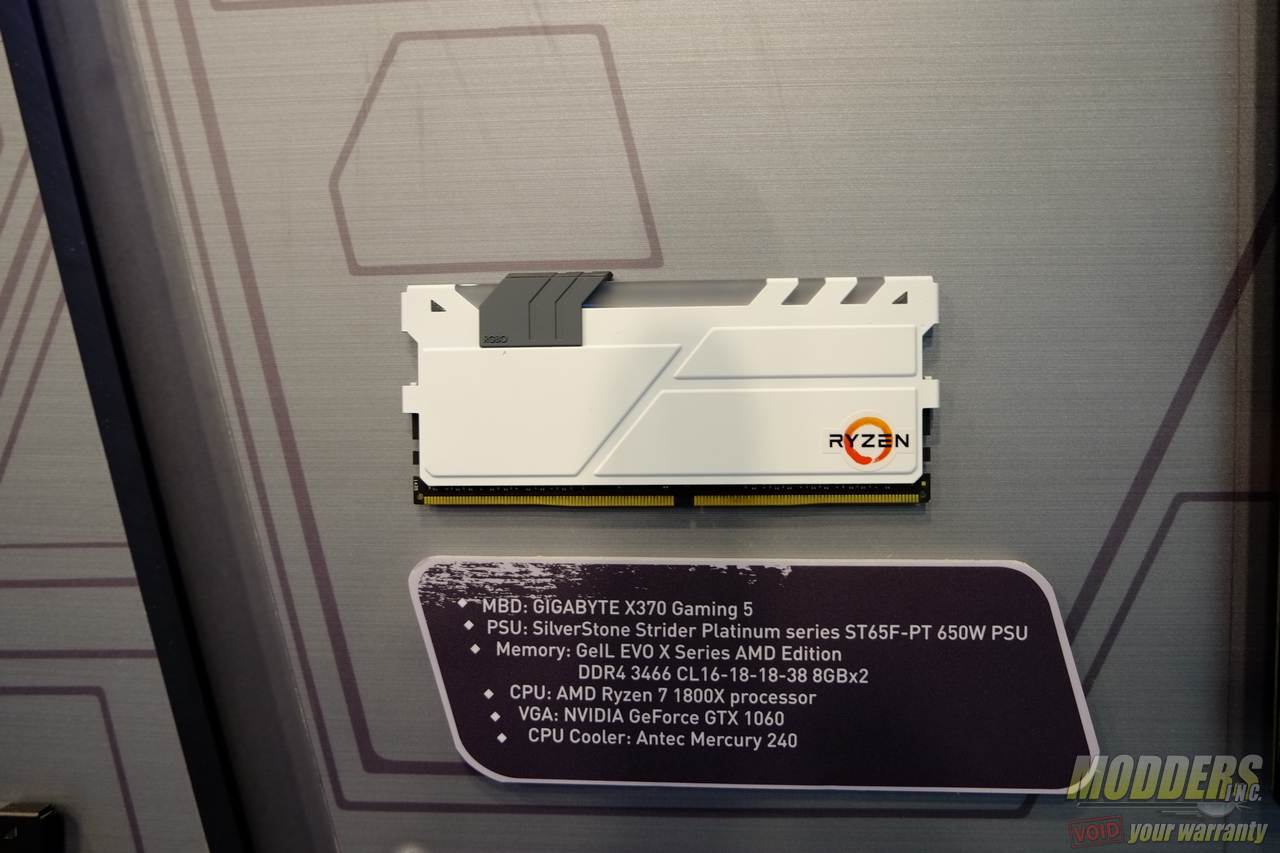 GeIL also showed off new models, including this white GeIL EVO X Series DDR4 memory. It runs at 3466MHz at CL16 timings and retains the EVO X styling. This EVO X is altered slightly after taking in user feedback.
GeIL Super Luce RGB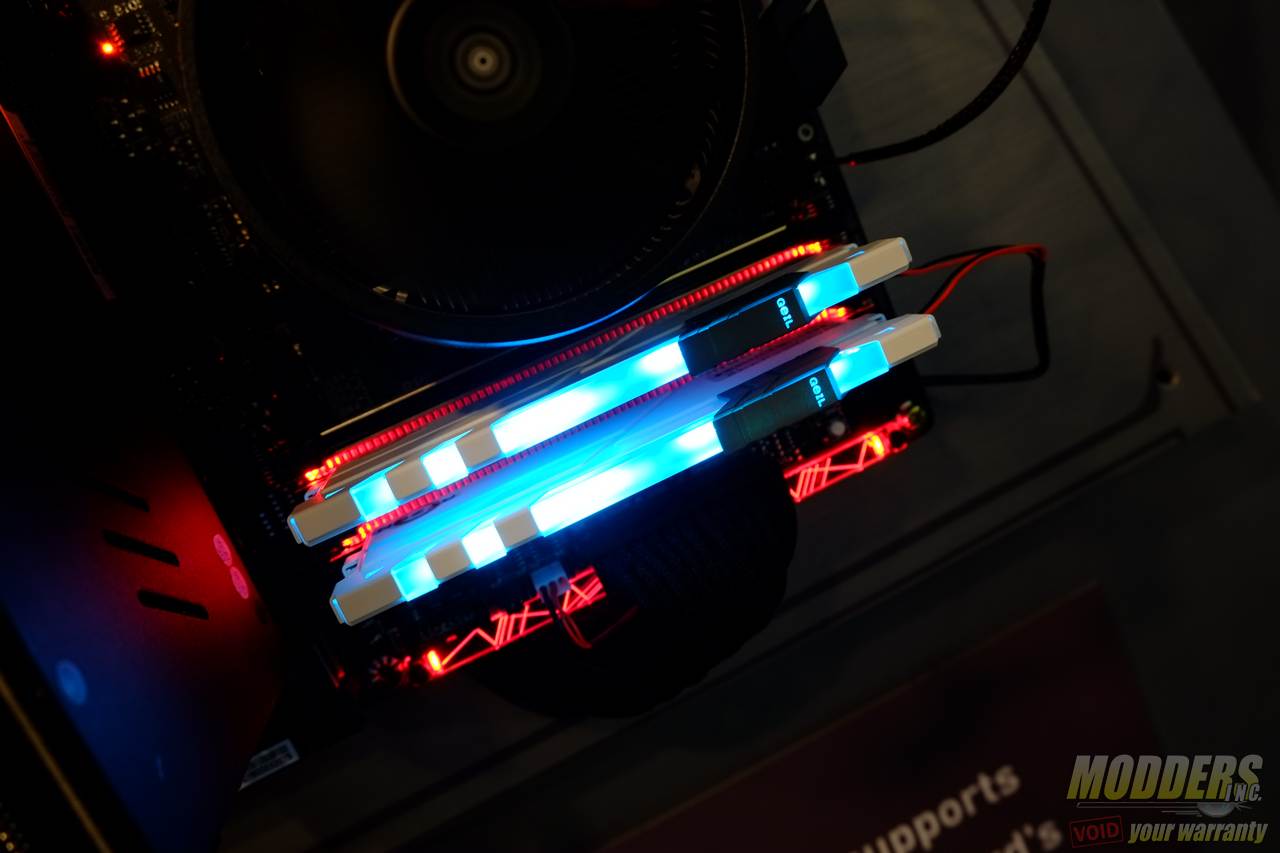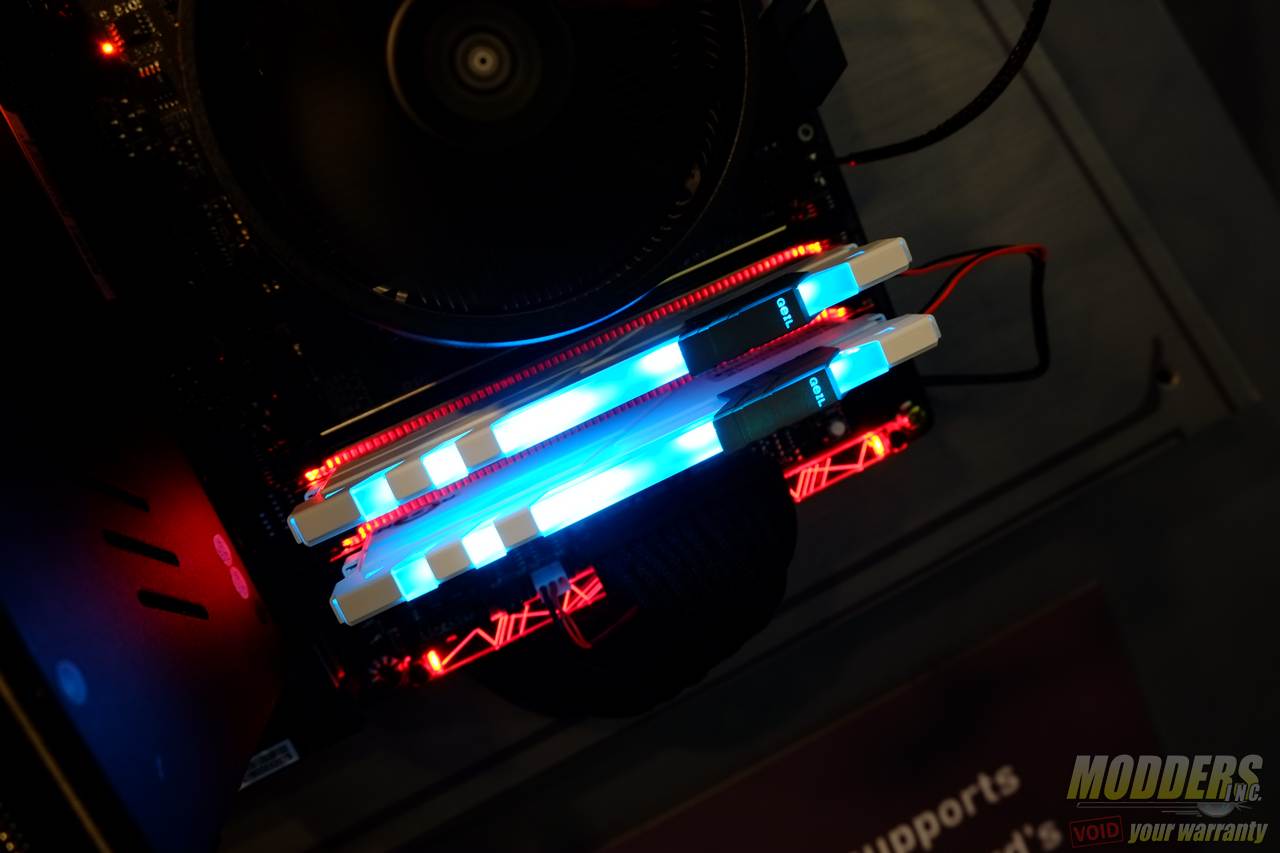 While GeIL's EVO X series offer RGB lighting,  they finally have the Super Luce RGB series that is wire-free. GeIL is actually the first to admit that their wired solution for RGB is behind their competitors. They have been working for the past several months to solve that however.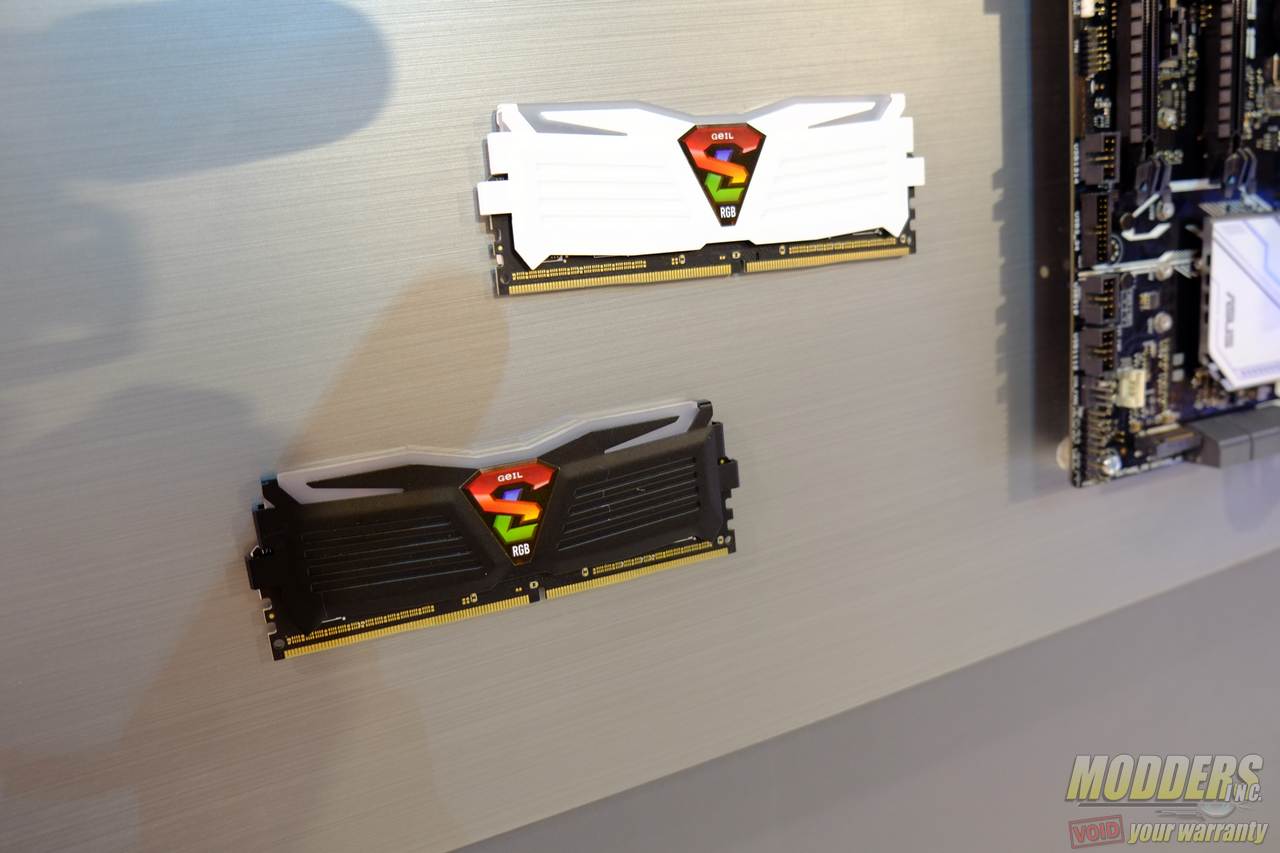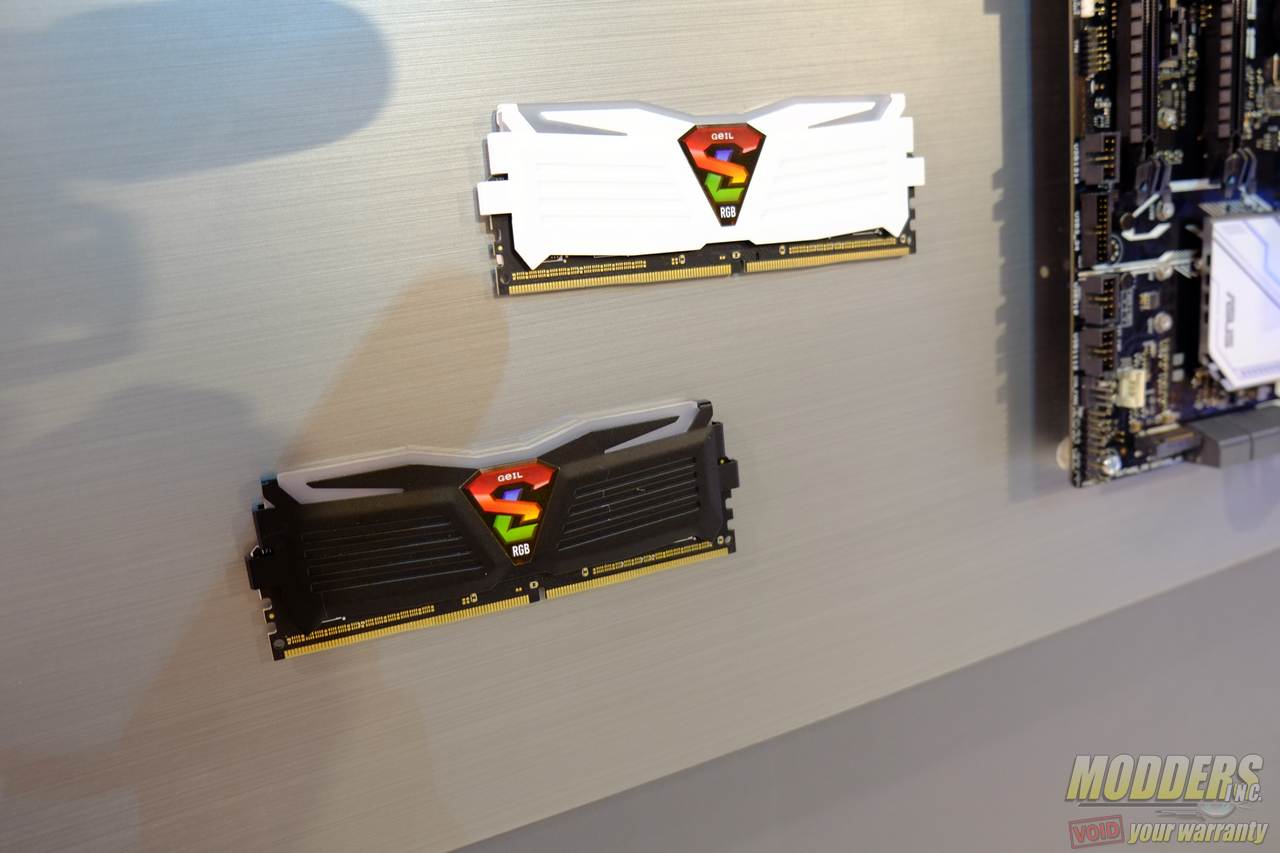 These Super Luce RGB memory modules are available in black or white heatsink, and at more moderate memoy speeds. According to GeIL, these are not designed to be top performers. These are instead designed for those whose aesthetic is the primary concern. An updated EVO X series will most likely arrive later, which will bring  performance and wire-free RGB LED capabilities.