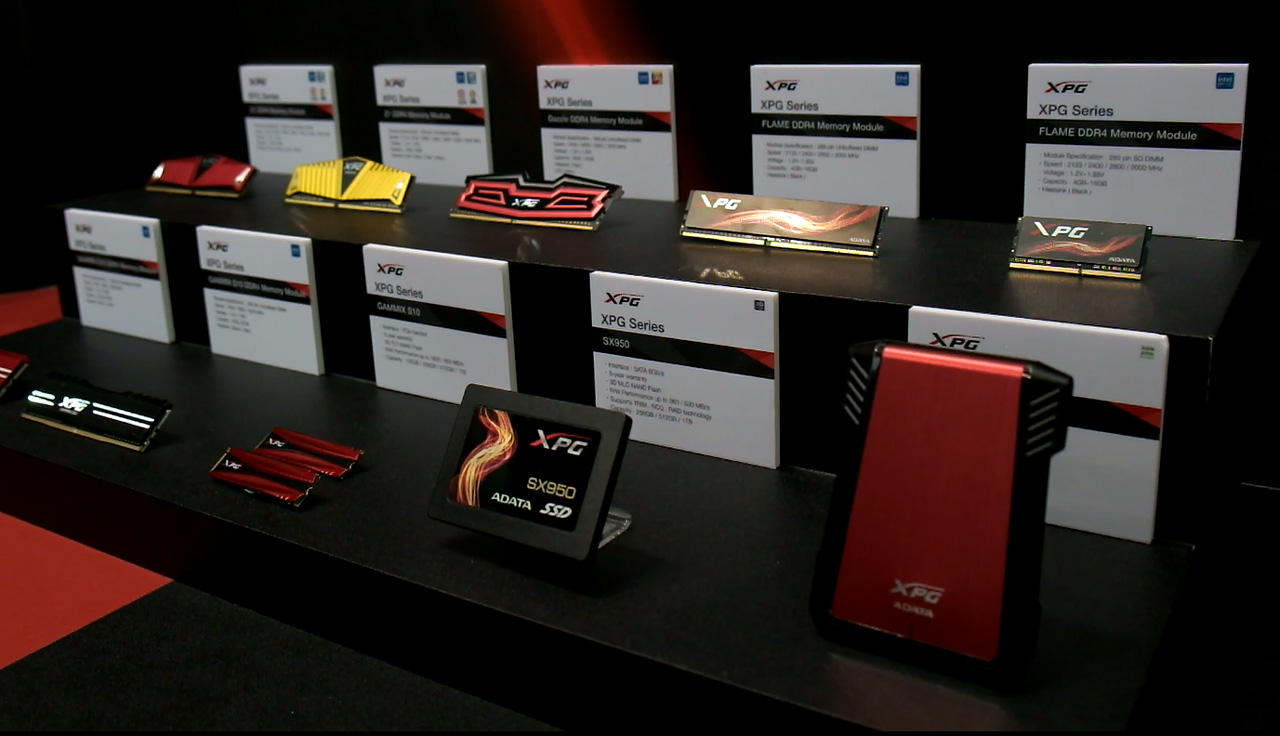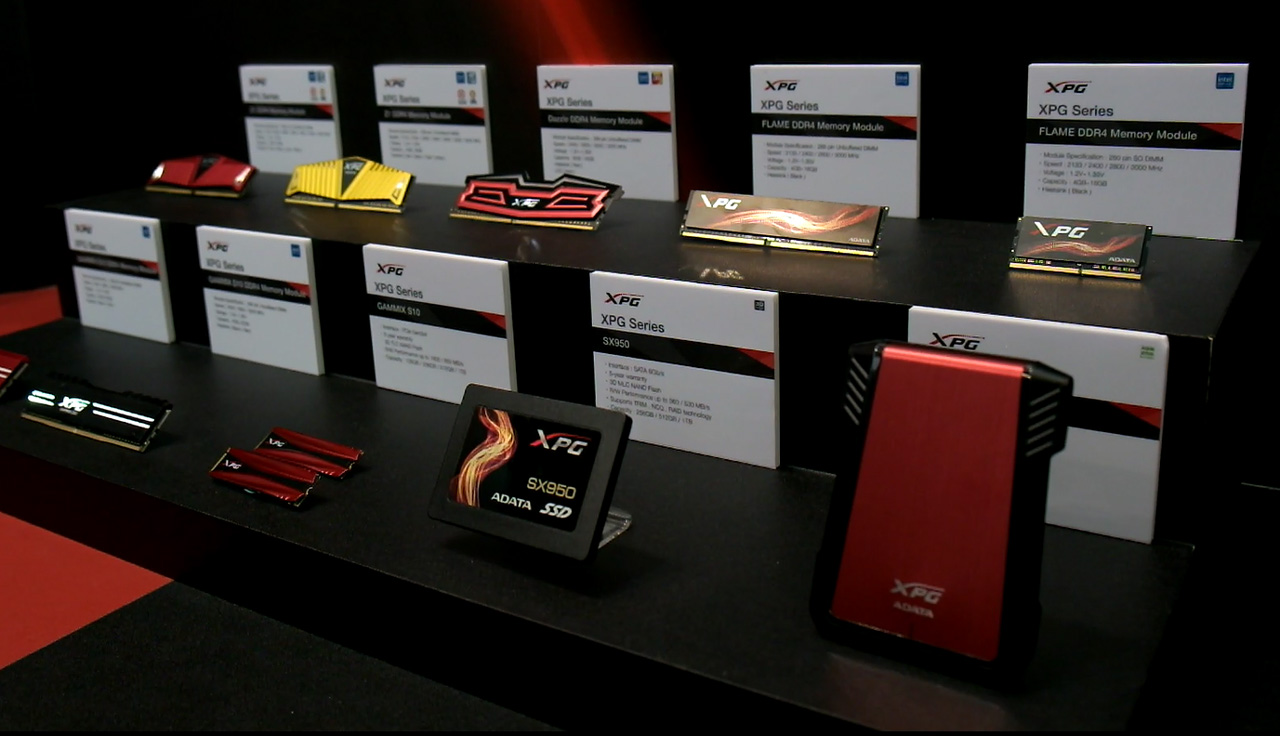 ADATA is expanding their XPG gaming line by adding new gaming peripherals, but they are also introducing more storage and memory products. This includes the new XPG Gammix D10 DDR4 and Gammix S10 SSDs, as well as the XPG Spectrix D10 DDR4 and Spectrix S10 SSDs.
XPG Gammix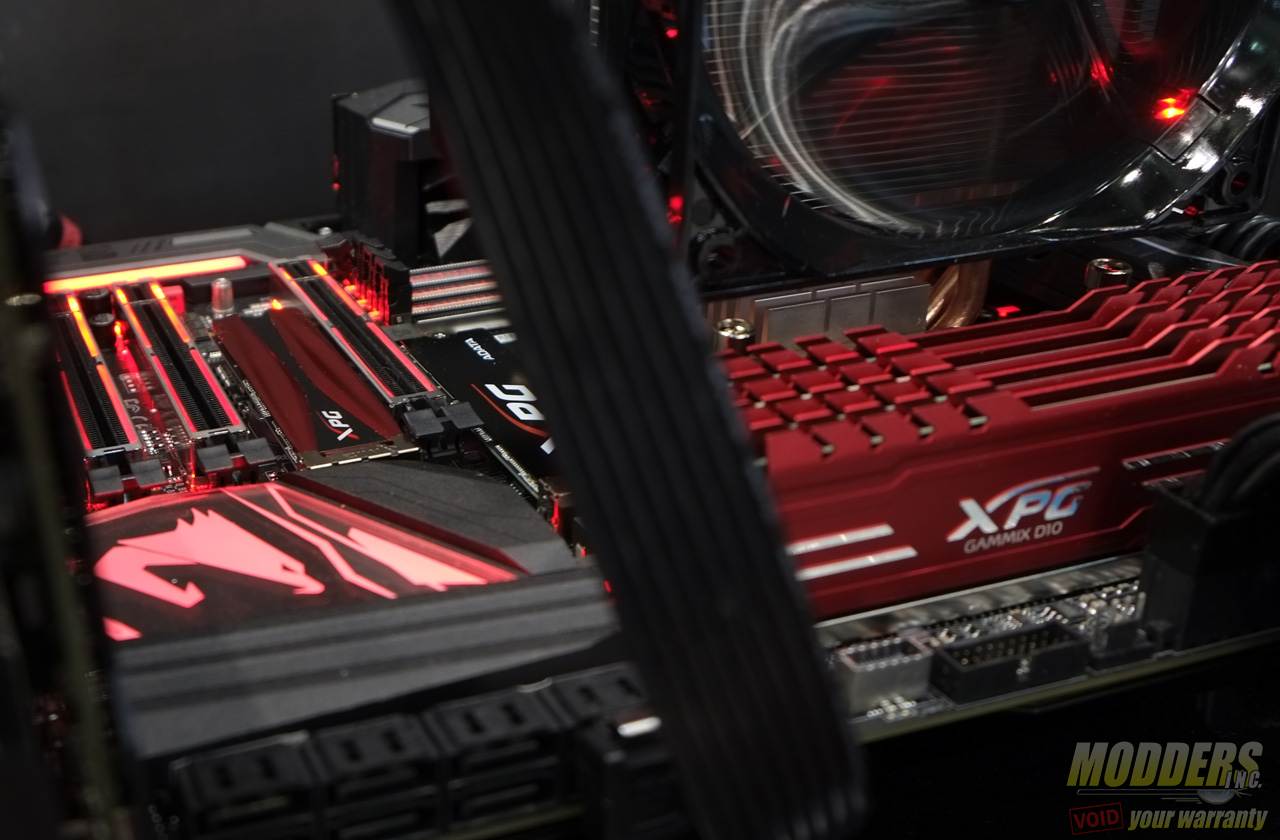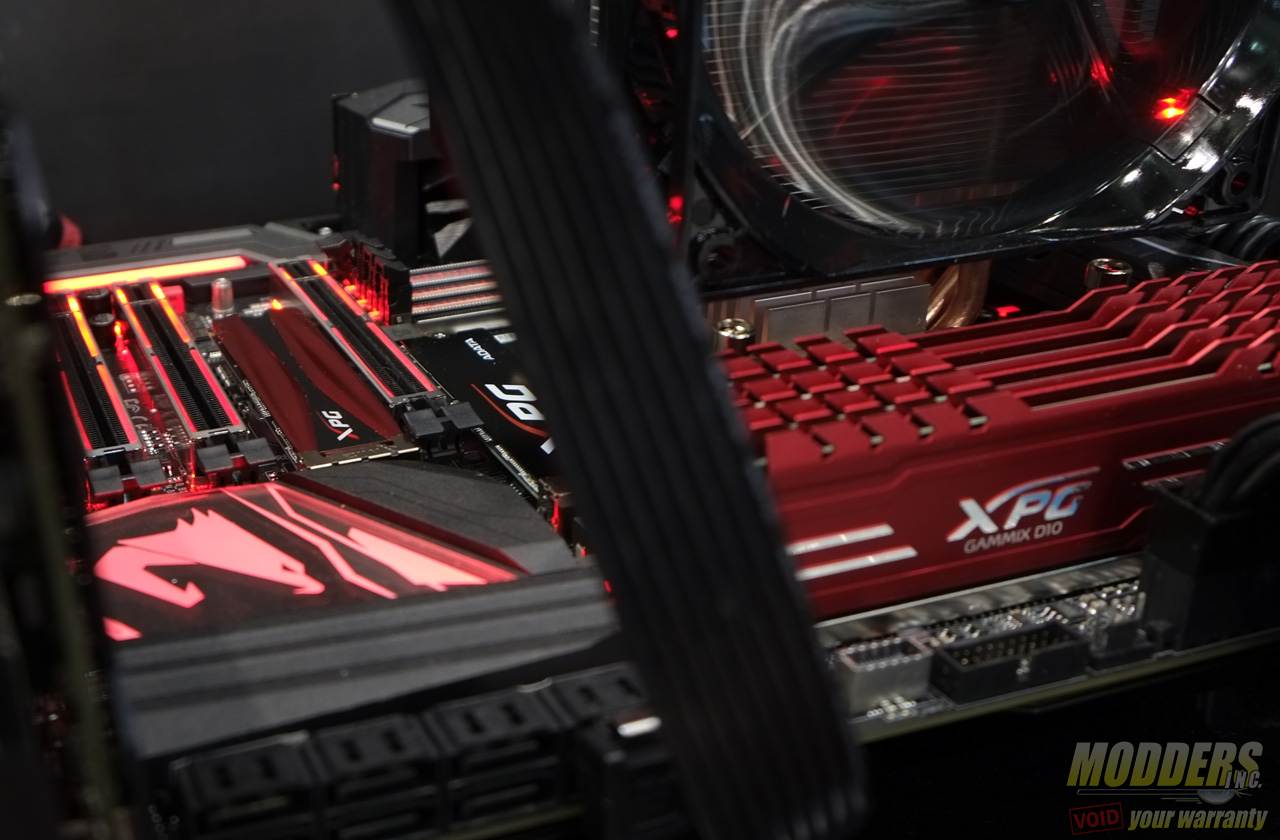 The ADATA XPG Gammix is a new line of gaming DDR4 memory modules offered in 4GB up to 32GB kits. They do not offer any fancy LEDs but the black PCB and lower profile heatsink makes them ideal as mainstream solutions. These XPG Gammix D10 kits will be available in 2400MHz, 2800MHz and 3000MHz variants with XMP support. Aside from the black version, a red heatspreader verison is also available.
In addition to the Gammix D10 DDR4, ADATA also announced the new Gammix S10 SSD. This is an M.2 2280 drive with PCIe Gen3x4 sequential speeds up to 1800MB/s read and 850MB/s write. It utilizes an SMI controller and is NVMe 1.2 certified. This drive is a mainstream solution utilizing 3D TLC NAND and will be available in 256GB, 512GB and 1TB capacities.
XPG Spectrix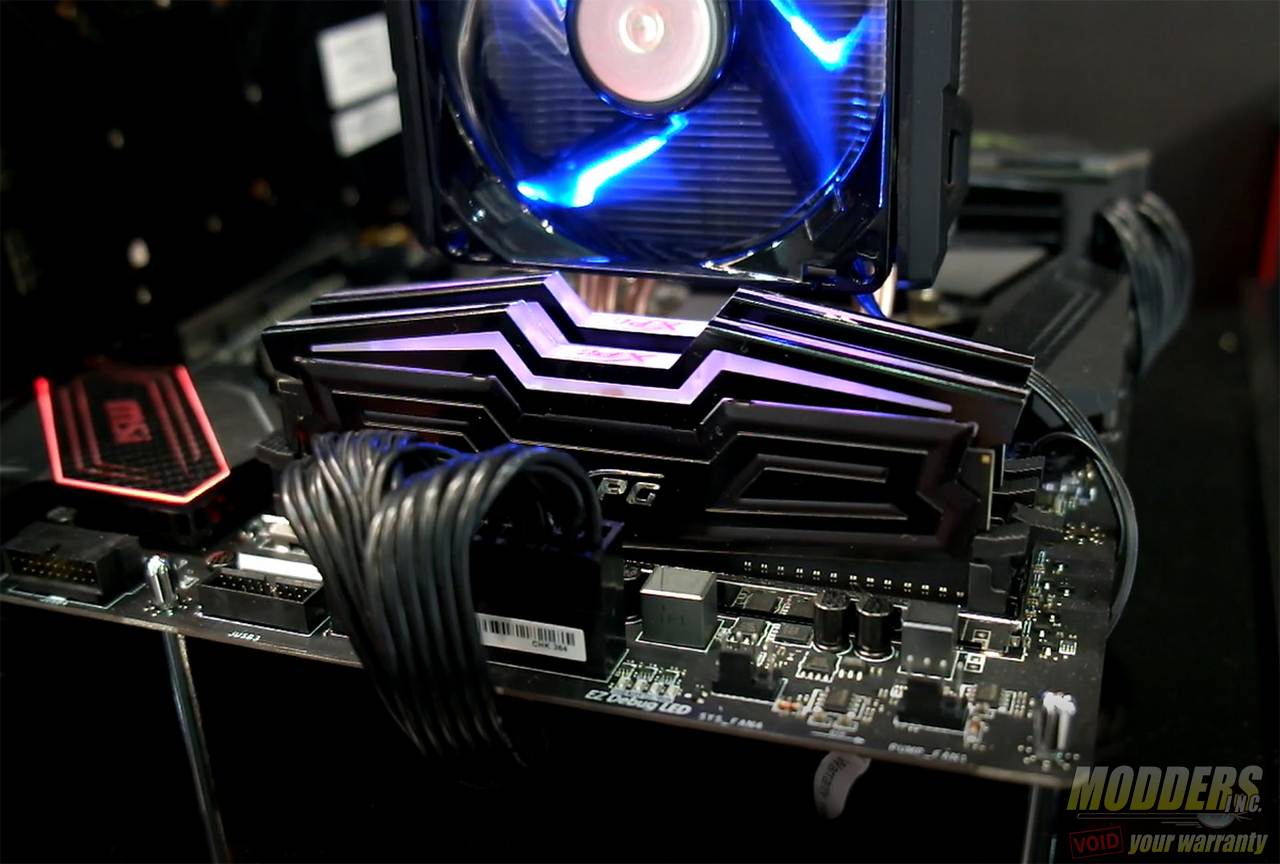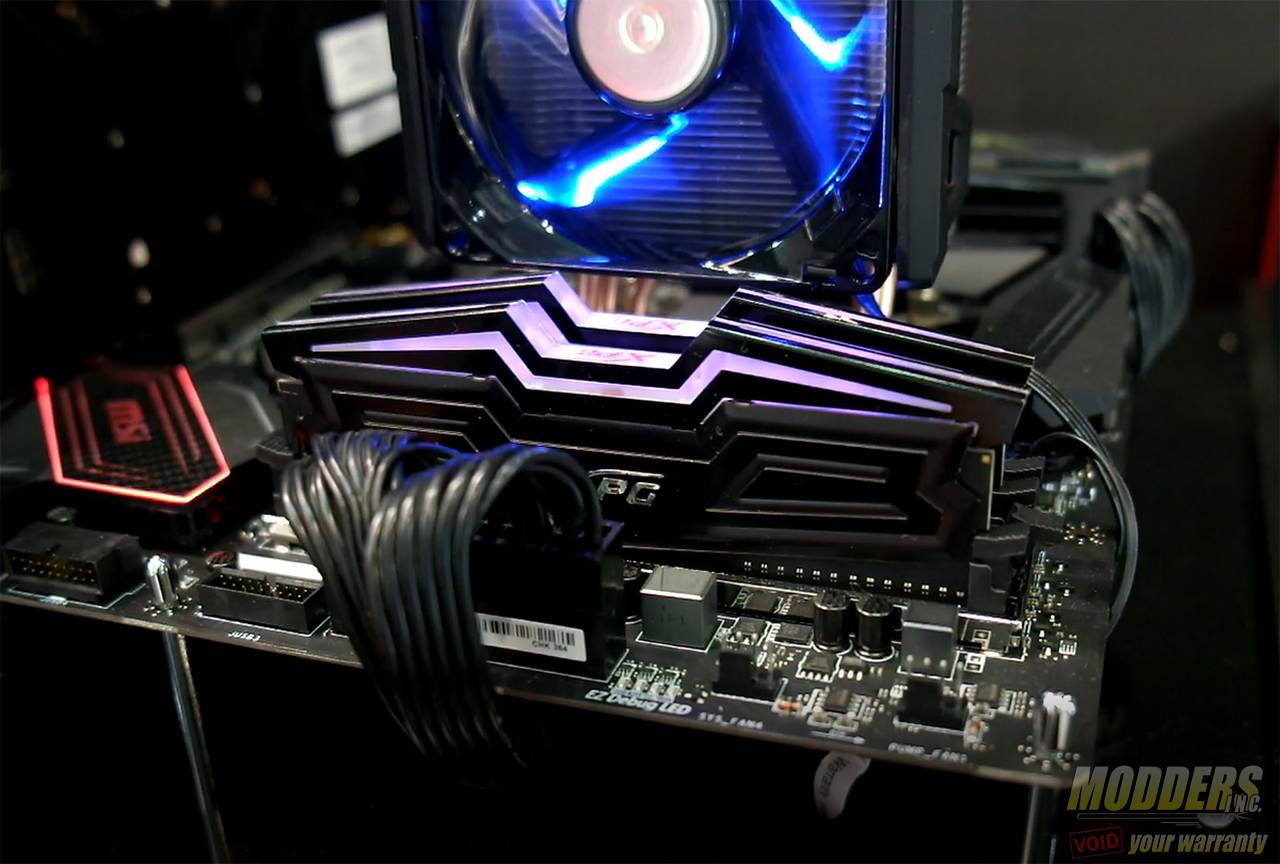 ADATA's new Spectrix line is features RGB LED capabilities. The two introductory products under this line are the XPG Spectrix D10 DDR4 and the XPG Spectrix S10 SSD. The XPG Spectrix D10 DDR4 resembles the former Dazzle LED DDR4 XPG Memory product line, but is now capable of more than just one color. It is wireless and is powered via the DIMM slot, and can be synched with motherboard RGB apps such as MSI Mystic Light. The Spectrix D10 DDR4 XPG Memory module on display was actually running at 3300MHz, so this module is positioned at a higher tier than the XPG Gammix. Both in terms of features and price-wise.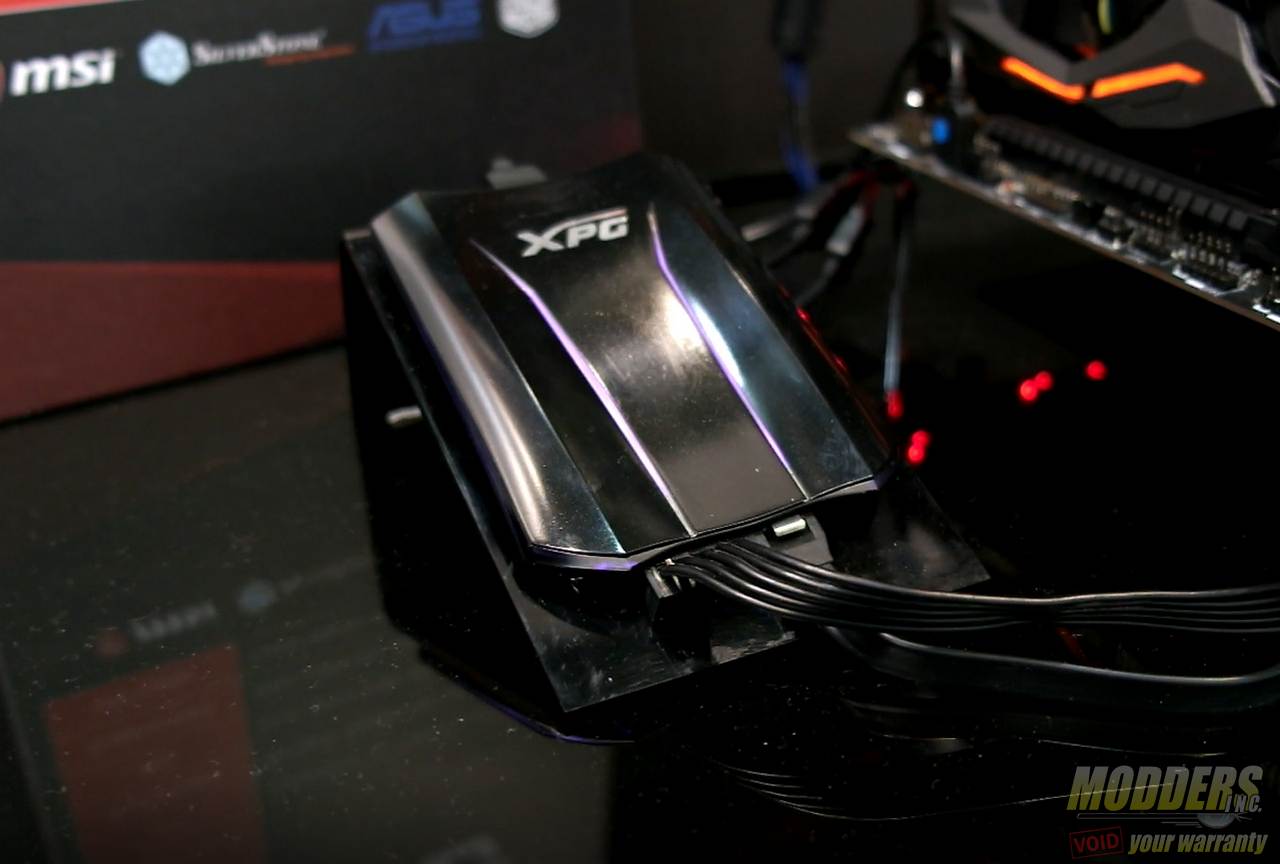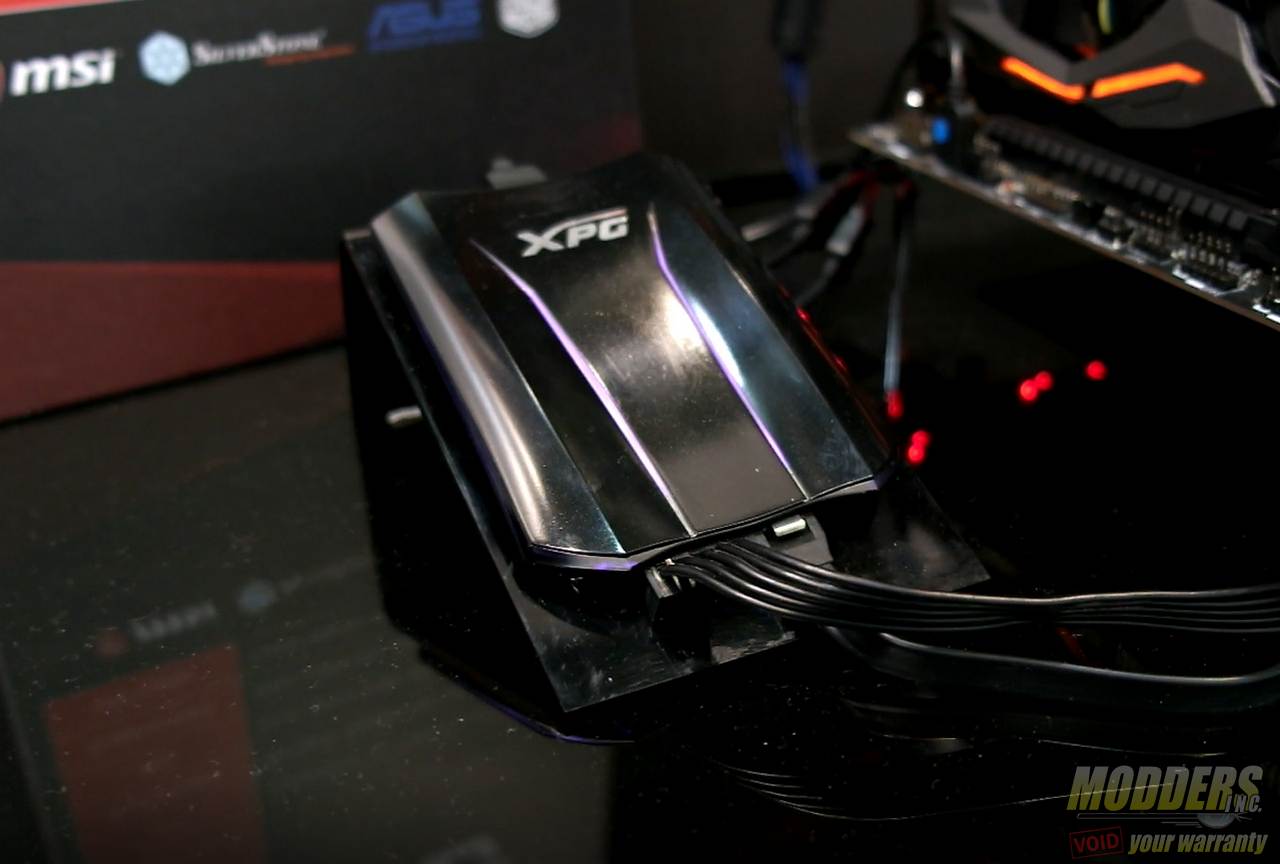 The XPG Spectrix S10 SSD is also RGB LED capable. This drive has an enclosure that made it seem like it is an external drive. However, it is actually using internal SATA connectors. It has 4-pin RGB headers on the other end, which are plugged into an RGB LED header . The drive on display has 512GB capacity. No further details are available yet as to its internal workings and controller. It most likely has a similar internal specs as a SU900 which uses an SMI2258 controller with 3D MLC NAND.