Keyboards
Genius Imperator Pro Illuminated Keyboard Review
« Page 3
|
Page 5 »
Experience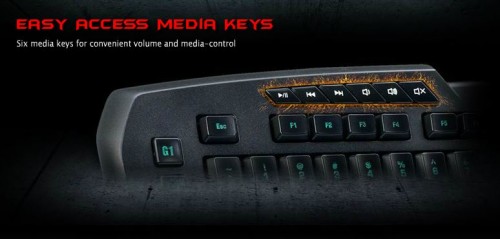 The the media controls work like a charm except the volume controls and having to press, press, press to turn up or down and not being associated with a player to start up when you begin using the media controls. The next block shows how I solved that with ease.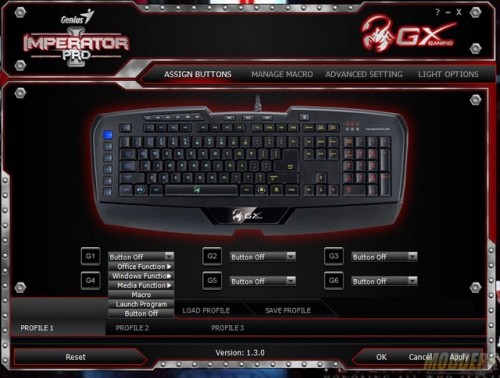 Media launch problem solved.
The MEDIA keys are fantastic being you don't have to use up a a whole profile/set of Macro button assignments and self program for controls. However the controls do nothing without a player running to solve this I set M1 profile and programmed G1 to be associated with the LAUNCH c:>program file>Windows Media Player>wmplayer.exe.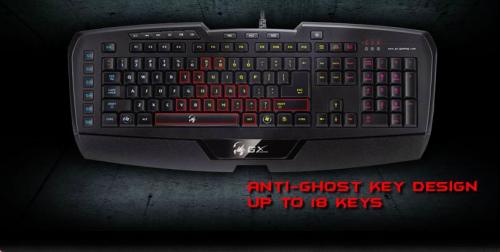 How many fingers you have? Can you press 18 keys at one time? If you can you can send 18 combined key commands to your gaming experience with 18 ghosting key combos supported.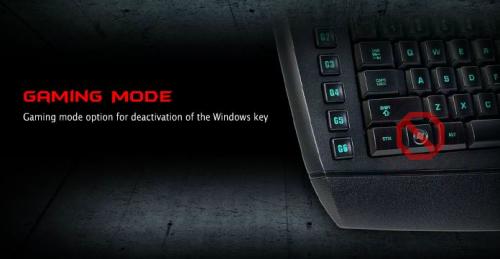 Want to lock out that pesky Windows Key accidental hit during gaming or programming sessions? You can set Windows Lock in any or all of the 3 profiles.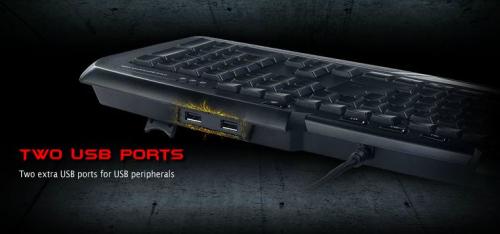 The "PRO" features of this keyboard are the 16 million color illumination and two USB 2.0 ports. USB 3.0 would of been better considering mine and many others peripherals commonly used near the keyboard are things like headsets, mice, charging cables, micro media readers running USB 3.0.