Gigabyte GA-Z87X-UD4H Motherboard
Article Index:
Conclusion & Final Thoughts
The GA-Z87X-UD4H
Motherboard is Gigabyte's upper end mainstream motherboard. This board is aimed at users who want the performance and features of the higher end enthusiast boards but do not need all the bells and whistles that come with said boards.  The GA-Z87X-UD4H motherboard performed well in our testing. PC Mark shows that similarly configured systems are all within about 3-5% of each other. The only small issue is the transfer rates that I had with the Marvell controller and the OCZ SSD. Gigabyte has invested a lot of time and energy into developing the Ultra Durable boards to ensure they last for as long as you have them. The extra protection mechanisms included in the board are well thought out.
The end user experience with the GA-Z87X-UD4H should be relatively pain free. For those who have never built a system before, the user manual does a great job of explaining how to install and configure the motherboard. Gigabyte's UEFI BIOS is easy to navigate and the help options available are good at explaining what each item does. Installing Windows 8.1 from a USB 3.0 flash drive took less than 10 minutes and final configuration with drivers and Windows updates took less than an hour. I have been using the Gigabyte GA-Z87X-UD4H motherboard in my system for well over a month. I have not had any issues with this setup during daily use. It does not matter if I am playing games, browsing the web, watching movies; the GA-Z87X-UD4H handled all the tasks that I have thrown its way with ease. Currently Newegg has the GA-Z87X-UD4H listed at $185.00 USD and considering the features you get for the price it is well worth it. Not everything comes down to a dollar and cent price, it is more about value. The price/performance of the Gigabyte GA-Z87X-UD4H makes it a good value.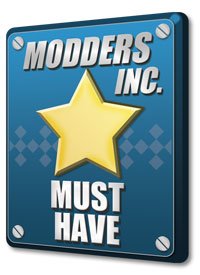 Article Index: