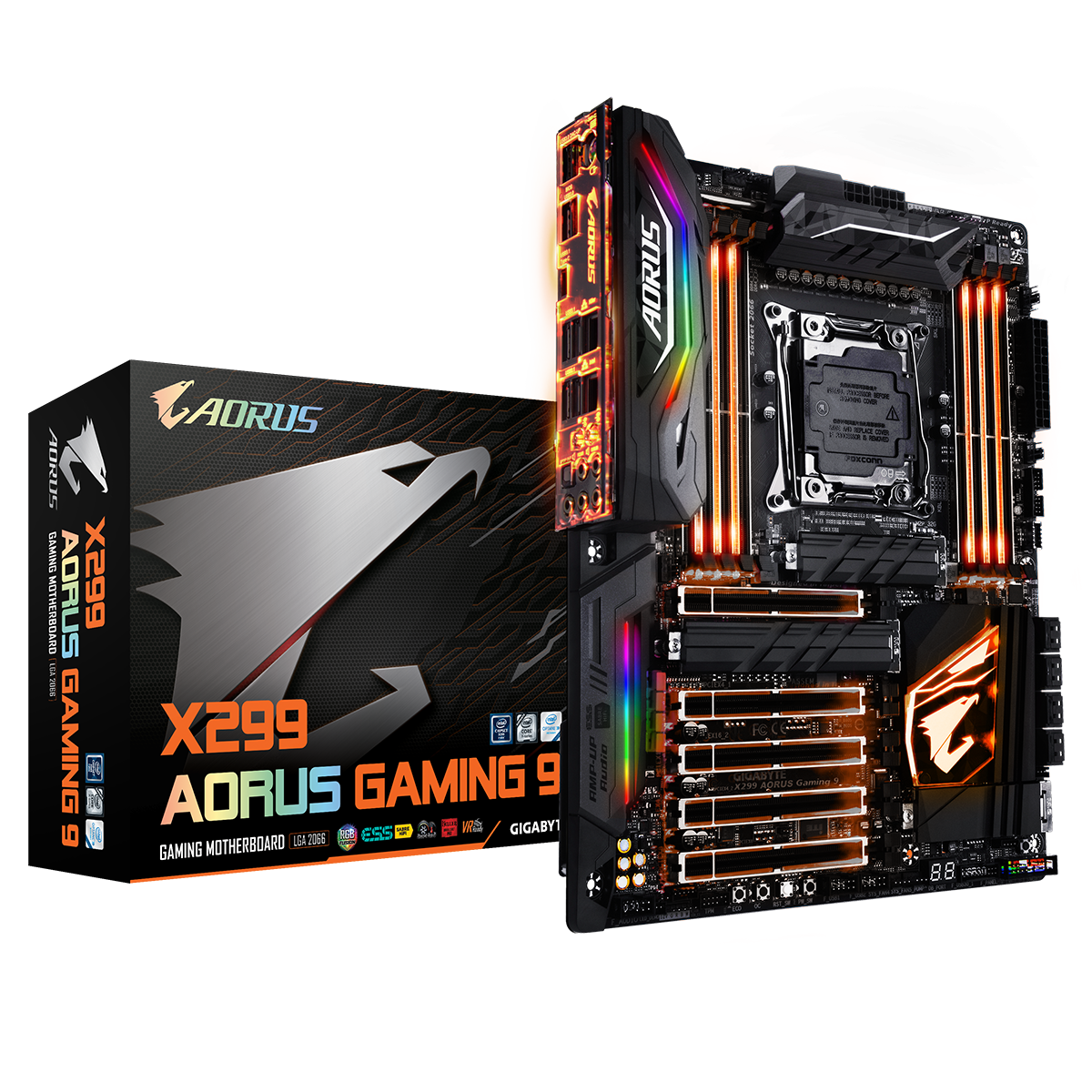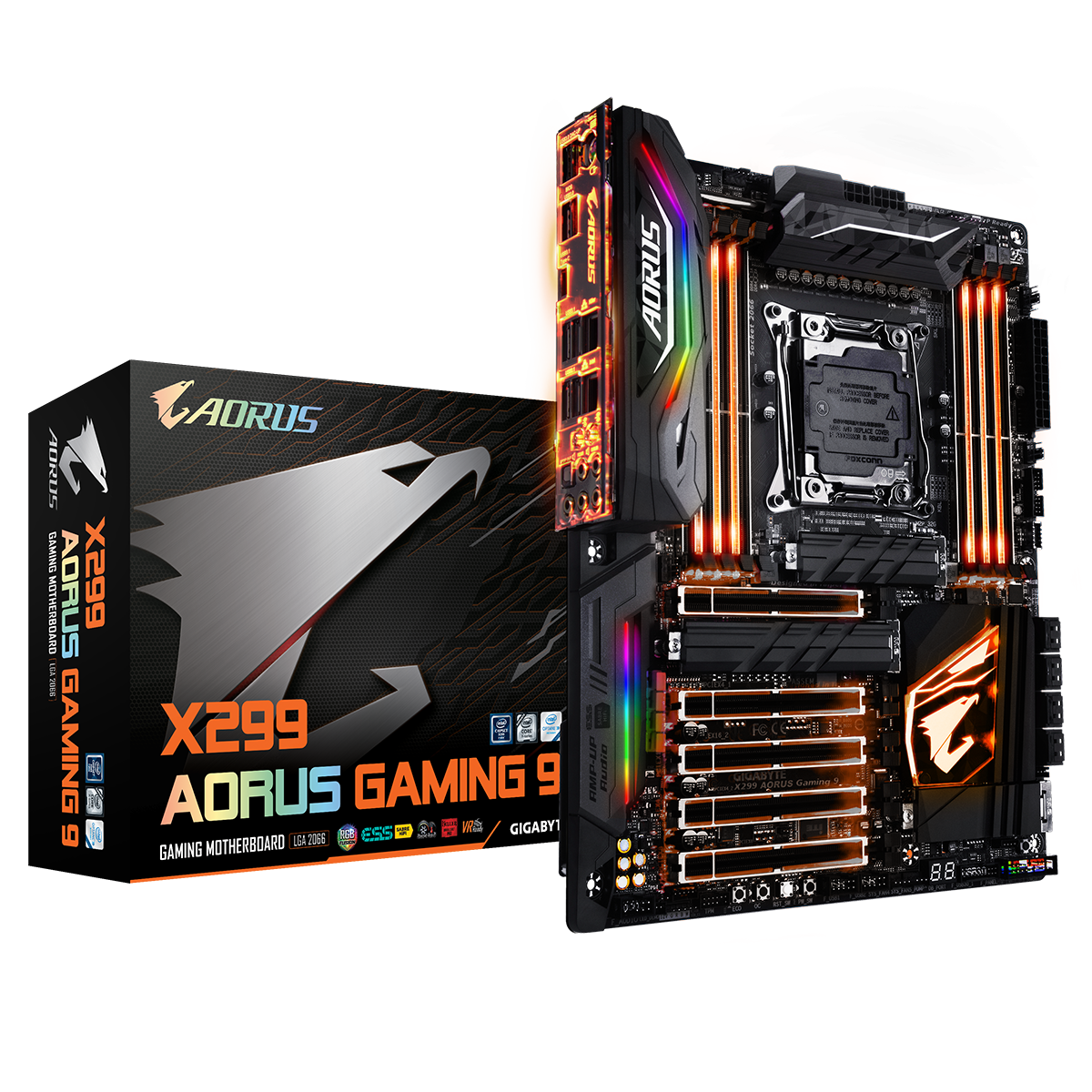 Intel finally lifted the covers revealing their new high-end desktop platform, officially announcing the arrival of Kaby Lake-X and Skylake-X CPUs as well as the new X299 motherboard line. As one of the leading brands in motherboard manufacturing, GIGABYTE also announced their latest generation HEDT motherboard offerings for the high-end AORUS gaming brand.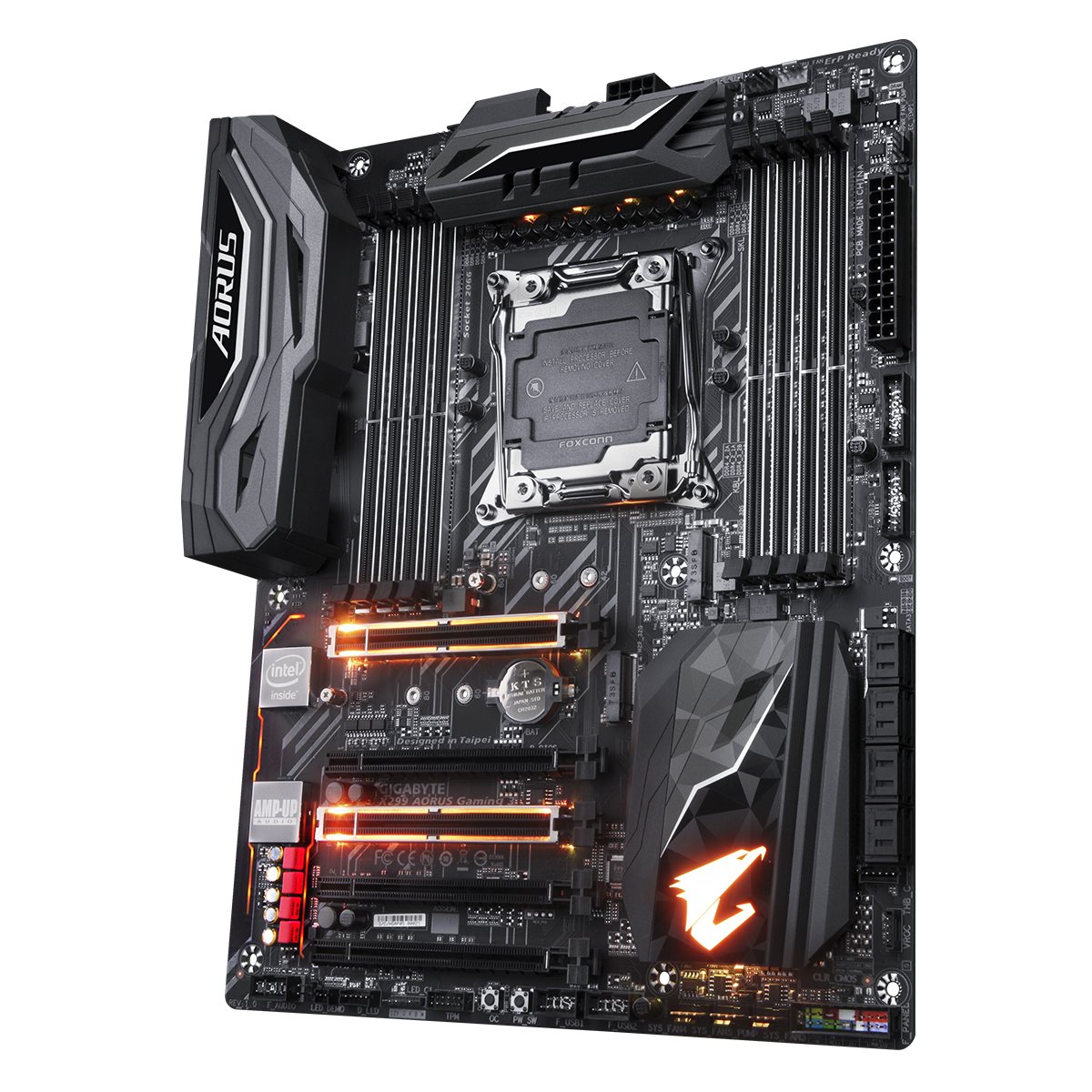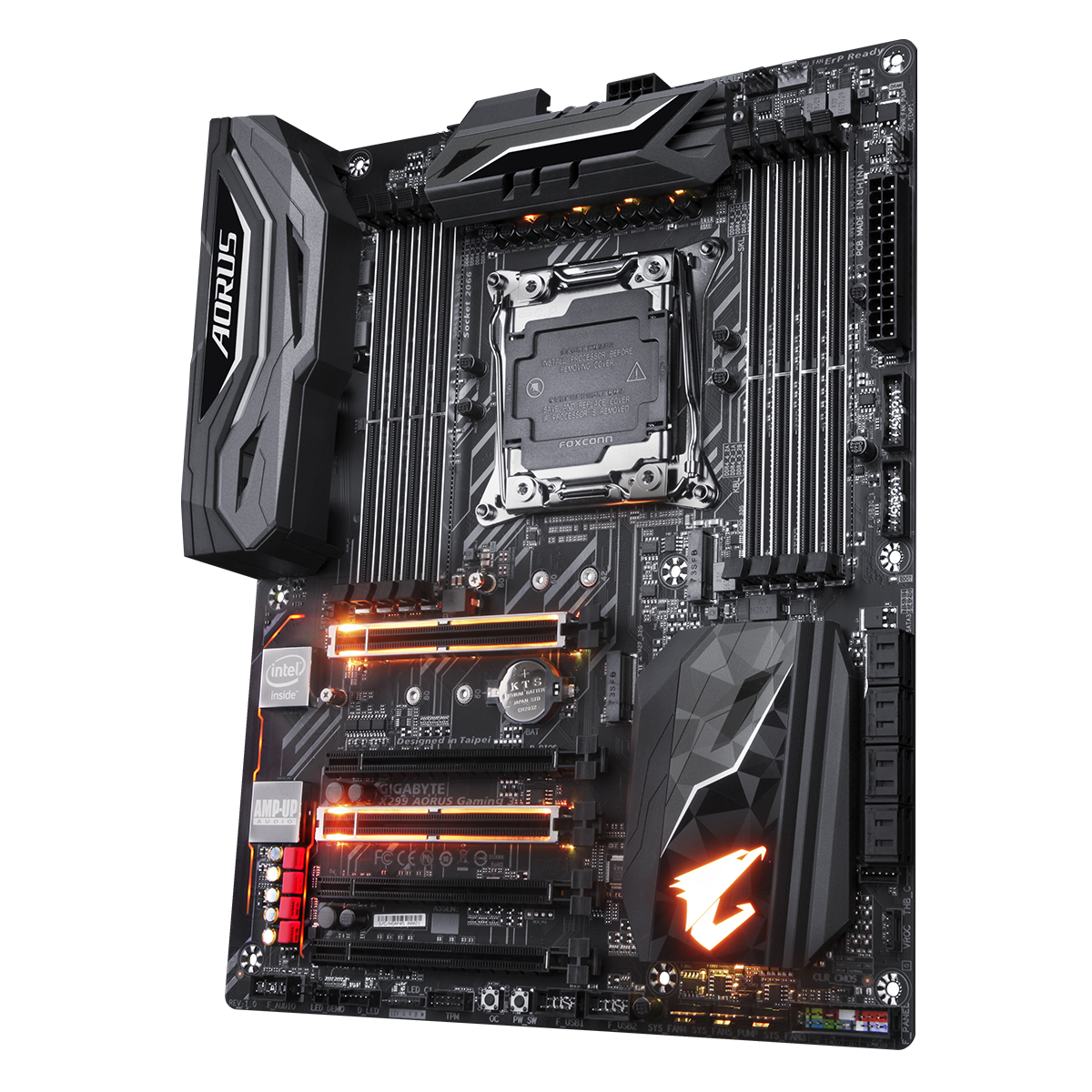 This includes four X299 AORUS motherboards: Gaming 3, Ultra Gaming, Gaming 7 and Gaming 9. There are several notable new features on these motherboards that separate AORUS from competitor offerings. Gigabyte is ahead of everyone with the use of RGBW LED headers for example. This feature is actually already on their AM4 motherboards. But for the X299 motherboards, Gigabyte is introducing support for digital LEDs.  Using a WS2812 controller, the AORUS X299 motherboards can individually addressed compared to the analog control which most are familiar with. Some of these LEDs are also on the motherboard heatsink and armor.
ESS Sabre Audio
In addition to a highly customiable LED feature, the AORUS X299 motherboards also have a swappable PCH heatsink overlay which users can swap out and customize. Side-firing LEDs illuminate the transparent attachment which reveals the pattern. The PCIe expansion slots are also outfitted with RGB LEDs , creating a colorful halo glow around installed graphics cards.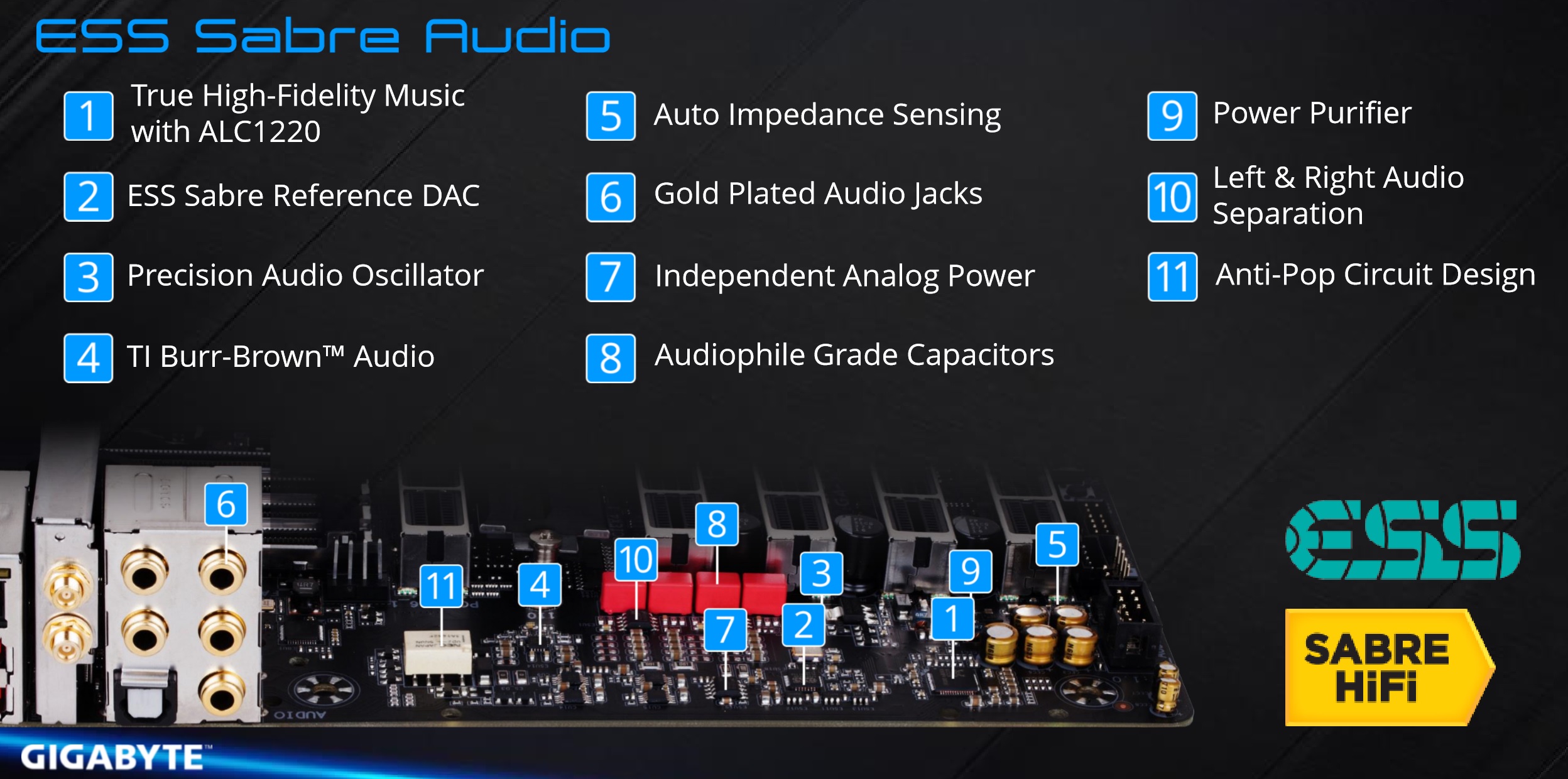 It is not just all about aesthetics, as GIGABYTE also outfits the two highest-end AORUS X299 motherboards with exemplary audio. It is the most ambitious Gigabyte Amp-up on-board audio design yet. This is a bit of an upgrade even compared to just the new Realtek ALC1220. While the X299 Gaming 7 and X299 Gaming 9 use a Realtek ALC1220, the rest of the circuit is upgraded. It comes with an ESS SABRE DAC chip, TI Burr-Brown OpAmps, audio grade capacitors. This gives the board support for up to 32-bit, 384kHz playback.
Pricing and Availability
No pricing revealed yet, but the AORUS brand commands a higher premium over other mainboards.