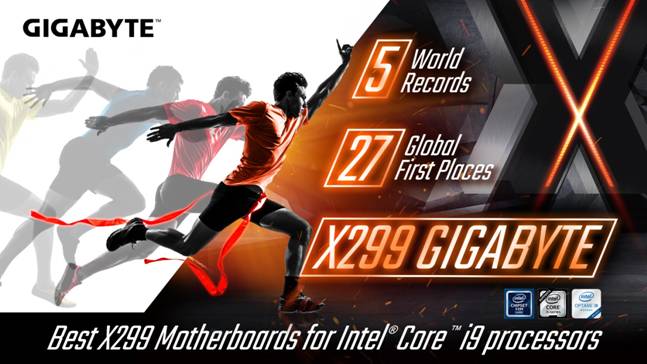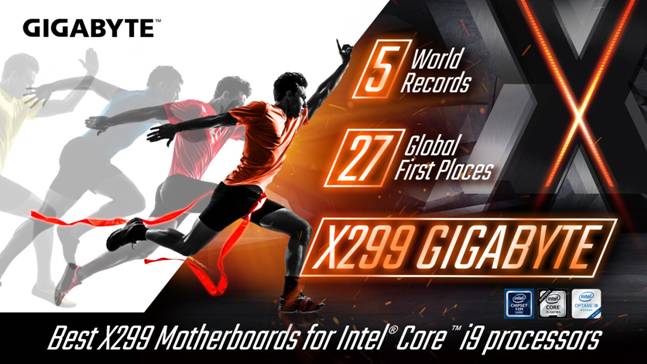 Intel's latest HEDT platform just recently launched, pushing performance much further with their new i9 processors. Gigabyte came out of the gate with guns blazing as well as now they dominate the overclocking charts with five new world records set. In addition to these world records, Gigabyte also now has 27 global first places in the OC chart.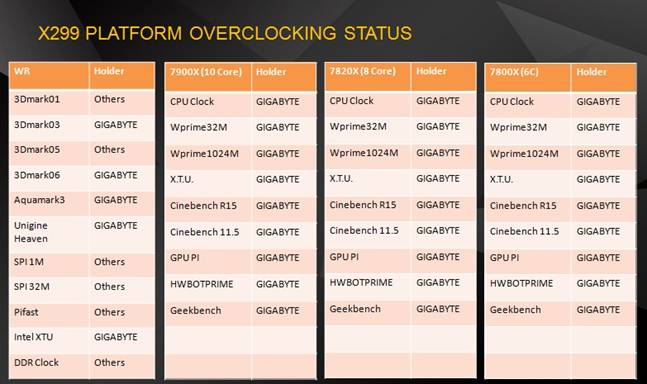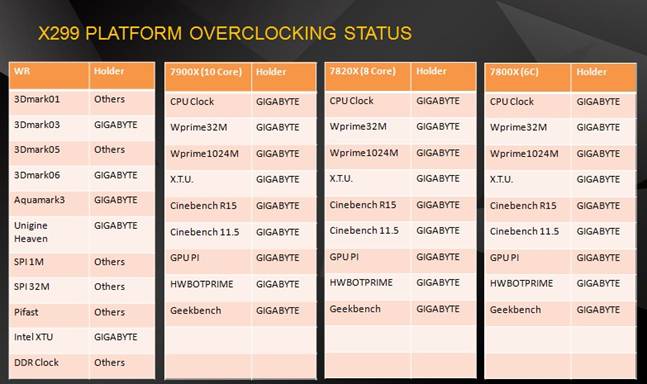 The overclocking records set include both 2D and 3D scores.  3DMark03, 3DMark06, Aquamark3, Unigine Heaven and Intel XTU all belong to Gigabyte. Using the 10-core 7900X, 7820X and 7800X, Gigabyte tops in the following:
CPU clock
Wprime32M
Wprime1024M
XTU
Cinebench R15
Cinebench 11.5
GPU PI
HWBOT Prime
Geekbench
Bonus XPerience Pack With Gigabyte X299 Purchase
In case the world-record numbers are not enough to entice users yet, Gigabyte also offers a bonus XPerience pack. This is packed with goodies that lets users take advantage of all the new unique features on their Gigabyte X299 and AORUS X299 mainboard.
Inside the Xperience pack is a special AORUS Hoodie, 1-year subscription to Xsplit Gamecaster, LEDs from CableMods, a Limited Launch Edition Keyboard Mousepad, and Sennheiser CX3.00 In-Ear Headphones. Each of these are related into new features that are on-board the AORUS X299 motherboard.
"We want our users to have the best experience possible and in order for this to happen we've decided to prepare these essential accessories as bonus items in our Xperience Pack," said Henry Kao, Vice President of GIGABYTE's Motherboard Business Unit. "We are sure that with this Xperience Pack users can dive into and explore the key features that GIGABYTE has implemented onto the board and realize why GIGABYTE is the best choice for their X299 Motherboards."
To learn more about the Xperience Pack: http://event.gigabyte.us/XperiencePack/x299/