« Overclocking and Temperatures
Final Thoughts and Conclusion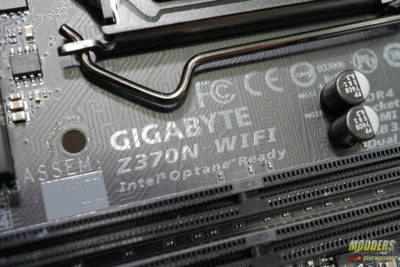 Now I'm usually the type who, when building a new system, goes all out and buys the most expensive board money can buy. My thought process is you always get more for your money. That may be true, but it's not to say you can't get a lot for your money out of a more budget oriented board. The Z370N WIFI has me looking at a lower priced board in a different light now. I really like the small form factor. This makes the Z370N WIFI perfect for a beast of a media center PC. I'll be using this board in a travel ITX system to take to events such as CES. With many ITX motherboards, you must give up too many features to make them viable for a gaming PC. With the H series boards, you give up overclocking. However, with the Z370N WIFI, you sacrifice only some PCIe Slots, SATA Slots and DIMMS. You can still build a great system that overclocks very well with this board.
The Z370N WIFI well exceeded my expectations. I'll admit, it's been a while since I've used an ITX board. The last one was the Z97N WIFI. With my experiences with that board, I hadn't expected the 8600k we used to overclock anywhere near the 4.8 GHz that it hit. I had also expected to have to up the voltage far past the 1.212 volts this chip ran at overclocked to 4.8. The BIOS is essentially the same as other Z370 boards we've tested from Gigabyte. For example, the Z370 Gaming 7. It's easy to navigate and easy mode gives you all the information you need, in a nice, cut down version. The packaged software that comes in the App Center is nicely displayed and much of it can be very useful such as RGB Fusion and the EZ Tune software. I also like the fact this board comes with a 14 day trial of X-Split premium. The best part is, if you already have a premium X-Split account, they add 14 days on to it. Most companies offer trials of suck software for new users only. Good on you Gigabyte.
I love the 802.11 ac WIFI, as well as the built-in Bluetooth 4.2. Overall, The Z370N WIFI is a great value. Whether you're an enthusiast building a LAN PC, a small form factor build, or just a casual user looking to set up a media center PC, the Z370N WIFI can cover most needs for any ITX build. At the time of this review, you can get the Z370N WIFI on Newegg for only $158.00. That's a great deal on an excellent board. The Z370N WIFI offers great performance, at a price that won't break your budget. This board is perfect for anyone looking to do a small form factor build.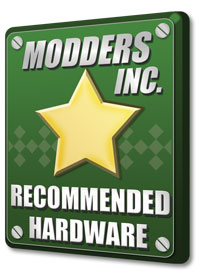 https://www.newegg.com/Product/Product.aspx?Item=N82E16813145046&ignorebbr=1&nm_mc=KNC-GoogleAdwords-PC&cm_mmc=KNC-GoogleAdwords-PC-_-pla-_-Motherboards+-+Intel-_-N82E16813145046&gclid=Cj0KCQjw8MvWBRC8ARIsAOFSVBWvL4FSGBmDUMCITQOWk8g8Mjr5c_SaQ8iOeyHAMQk1Fb4mYcIAz5gaAspAEALw_wcB&gclsrc=aw.ds