« Sub-System Benchmarks (Storage, Audio, Network, Gaming)
Final Thoughts about the Gigabyte Z97-D3H Motherboard
Reviewing entry and budget Z97 motherboards present a unique challenge on their own as contextualization is much more important in factoring in their relevance. A high-end board just throws tons of features on top of another but on the budget level boards, the concessions made to keep the price down have to be factored in, especially if it affects the overall context of what the manufacturer is trying to achieve. With the Z97-D3H, Gigabyte is unabashedly driving users toward overclocking as heavily suggested by the updated SmartTweak UEFI design despite the relatively modest 4-phase VRM. The downside however is that Gigabyte did not seem to care much about those who are beginners as the values available on the F7 BIOS were much higher than what typical Haswell air-cooling requires and there is no warning (even in simple color coding) whenever much higher values beyond recommended air-cooling values are adjusted. While other manufacturers have been cautious with their approach to recommending overclocking, Gigabyte is diving in with both feet even on their entry level Z97 board.
The Gigabyte software suite is also very well integrated in the App Center with many useful programs that are unfortunately slightly marred by a few inconsistent designs and non-functioning remote OC app. These extra applications are always wonderful extras that make up for the lack of hardware extras typical of entry level motherboards.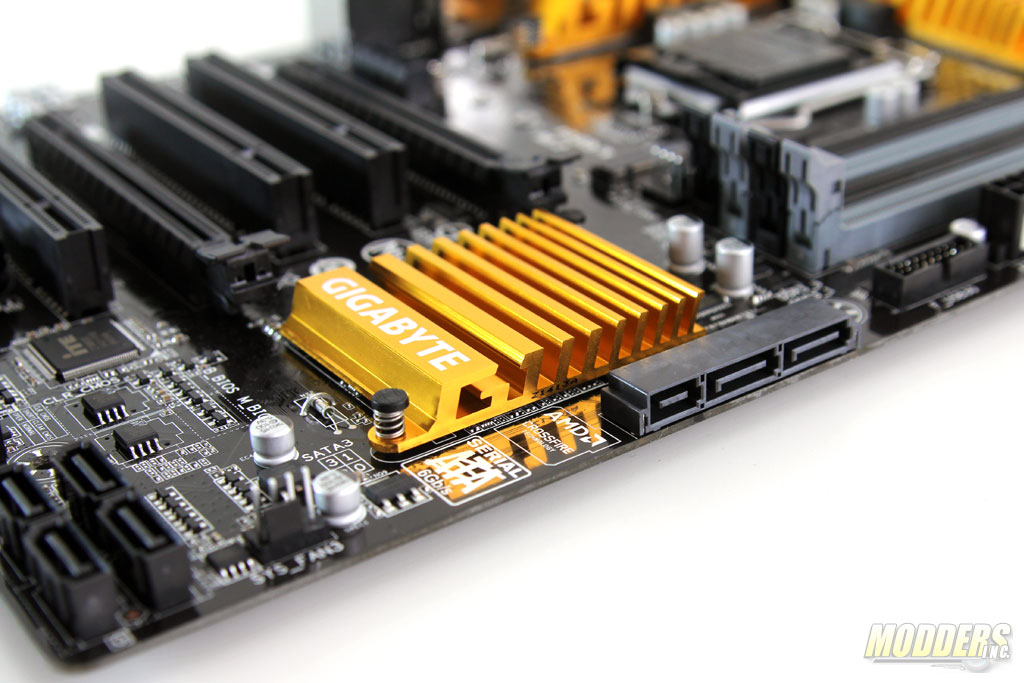 When it came to hardware selection, Gigabyte was justified with the exclusion of extra SATA and USB ports considering the price but makes up for it by utilizing Intel LAN and Realtek ALC1150 HD Audio codec with TI Opamp. Also, while the components are not fully "Ultra Durable"(TM) as the higher-end models with their custom Japanese capacitors and extra copper PCBs, the 5K hour rated AP-Con capacitors used are durable and long-lasting enough beyond the typical range of use expected from the motherboard. As for expansion slots, the lack of SLI support is not surprising considering NVIDIA charges extra for certification plus the cost will be further increased since additional PCI-E 3.0 switches have to be added to accommodate the multiple PCI-E 3.0 configuration. AMD CrossFire is supported with the second PCI-E x16 slot being Gen2 (via PCH) running at x4, but users who also want to install a PCI-E x1 device at the same time is out of luck as only the x4 or the two x1 slots can be used at the same time, so there really is not much room for an upgrade with the slots available.
Overall, for $118 it is a very solid offering considering it manages to provide M.2 and SATA Express options for an entry level Z97 board while having an excellent overclocking-oriented UEFI albeit non-noob friendly with its lack of warning or voltage guidelines. It has all the basics covered and a few concessions made on the extras so that audio and network quality is more than above average for an entry level board. The Gigabyte Z97-D3H is a valiant motherboard feature-wise and performance-wise while at the same time modest in its approach, deserving the Modders-Inc Must Have award.
[sc:must_have_award ]