« Page 4
|
Page 6 »
 Best Trick for squaring up edges.
The infamous Cheapskate passed this trick along to me and I have use it constantly to true up and smooth material edges.  Get a straight thin board and glue a belt sanding belt to it. I put different grit on both sides.  Attach it to your work bench and you run the material back and forth down the strip and you get perfect edges, You can put angles on the edge also, either freehand or by attaching another board along side of it to set your angle, Like I had to do to my 1 of a kind quad ring OverKill Grill.  It is also very fast because the whole surface is getting sanded constantly.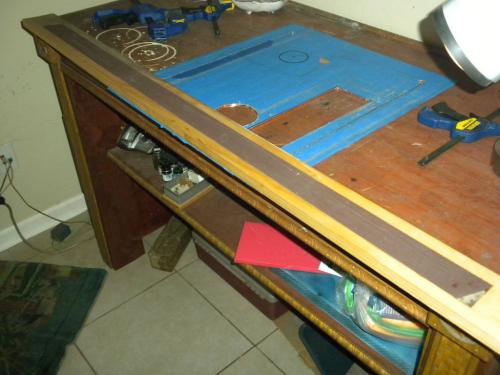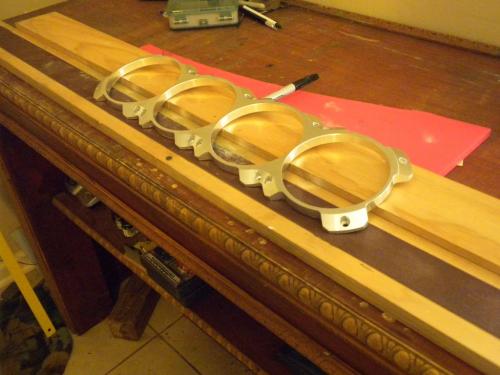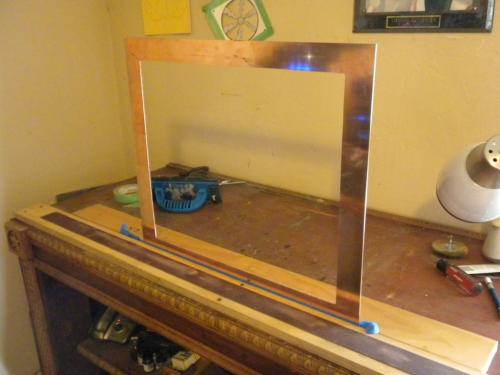 For the inside of the frame I had to use a long sanding block.
I pinned the frame In between a second board to hold it square. 
In my Build logs I really like to show the whole process.  Most people show the before and after, All the learning is at the in between stages. I learned these techniques for other modders that took the time to show how they did their projects and I want to pass on what I learned from them.
Here are a few more pictures of pieces I have made using these basic techniques.