« Page 5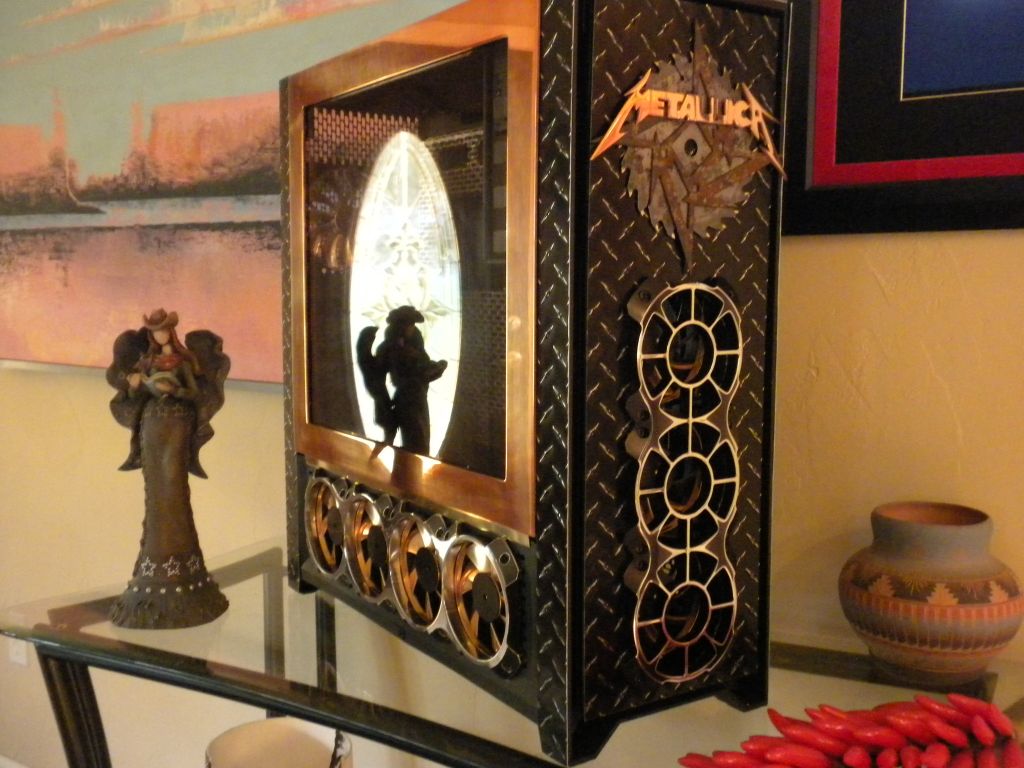 You can do this! I would recommend starting with some thin Aluminum about 1 to 2 mm thick and see what you can do. I love Aluminum because you can polish it to a mirror shine, get a brushed finish or even Anodize it. If possible find a real metal supplier, they will give great deals on scrap pieces that are to small for other customers. Unless your perfect the first time out? do a second and third project. Each one will get better.  Pick a simple pattern at first and try not to chose anything with tight inside corners as they can be hard to get into with files. 
Please visit my build log for more detailed pictures of the start to finish of these pieces. 
Unforgiven – The Metallica Build by Onevoicewild!
 Sponsored by Corsair – EKWB Water Blocks – MnpcTech and Mayhems
Editor- Awesome How to guide Onevoicewild! You have inspired me to do even more with metal and I hope others as well. This is what modding is all about helping others learn how to create the things they want to make. If you have a How To Guide (Case Modding, Hardware or others) please let use know by sending a message to us through the Contact Page