« Intro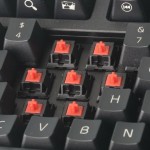 MX Red switches are a unique because of their light and fluid feel. It feels like you could place a feather down and activate the key, yet that feeling is mixed with a sturdy feel. It is light and airy, but you won't have to worry about activating it by accident. This lighter linear characteristic not only provides a smooth uninhibited keystroke, but also lighter resistance for a more versatile typing experience, hence they are a well suited switch for someone who switches between gaming and typing.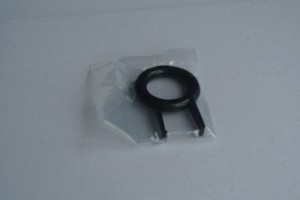 Alright, I have to say something that is going to surprise you. I haven't gotten to the best part yet….
The KBTalking Pro is a Wireless Multi-Pairing Bluetooth Mechanical Keyboard with Switchable Wired USB and can be used as an input device for any computer, including PCs, Macs, as well as just about ANY Bluetooth smart device such as iPhones, iPads, ps3's, android devices, notebooks and more. This means that you can surf the internet on your computer, receive a text message on your phone and just press a hotkey to answer that text, then remember that you had to message someone back on your playstation so you press another hotkey and answer that message. All within seconds. I've never seen anything like it. It is a flawless system. I'm absolutely amazed by how well this works.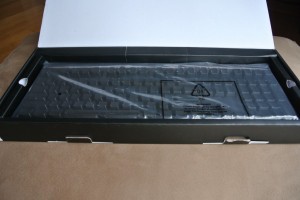 Some other features of this keyboard are the USB / Bluetooth 3.0 interface, anti-ghosting, which means that you can have up to 6-key simultaneous input in any combination without conflict/interference (Tested in both USB & Bluetooth mode), Multi-Pairing Bluetooth (10 devices) with switchable USB connection, and approximately 1000+ hours of battery life with 2 AA batteries. Accessories include a mobile device stand (collapsible), Mac style keycaps w/keycap puller, USB cable, and a user guide.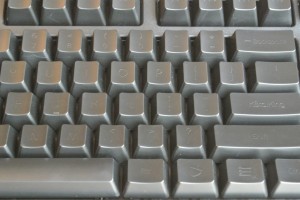 Overall I am extremely impressed with this keyboard from a company that just came out of the shadows. The one con that I have about this keyboard is that I wish that it had backlit keys. This would really come in handy when using it at night. I think I have found my go-to keyboard!
[sc:must_have_award ]