Storage Devices
Kingston DataTraveler microDUO 3C USB 3.1 Drive Review: Compact Reversatility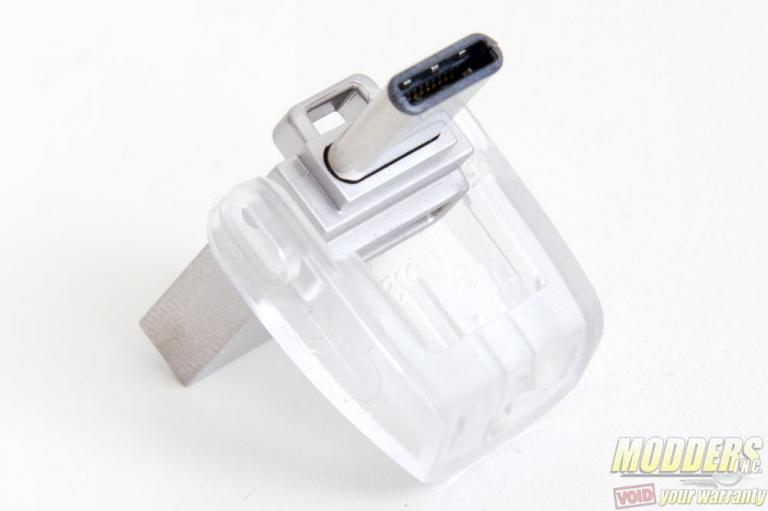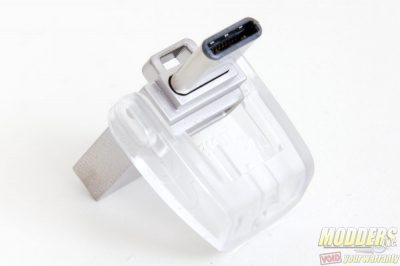 Despite the wide adoption of cloud solutions, physical storage remains strong although it has evolved a lot from what was just common portable media before the advent of online storage. Compact sizes are expected and drives that are seemingly just USB connector ends are much more common, although having much faster transfer rates than what compact and floppy discs offer. The next evolution of USB storage media however, involves a new type of universal connector that delivers faster transfer rates and whose even more compact form makes it the choice for upcoming mobile devices: the Type-C connector.
Kingston Technology has updated their DataTraveler flash drive to include this new type of Type-C connector. The DataTraveler microDuo 3C boasts both a Type-A standard USB 3.0 connector on one end and a Type-C USB connector on the other. This makes the DataTraveler microDuo 3C live up to its name, boasting compatibility with the latest hardware and can act as additional storage for mobile devices with USB 3.1 Type-C ports.
[sc:sponsor sponsor="Kingston" product_link="http://www.kingston.com/us/usb/personal_business#DTDUO3C" product_name="32GB DataTraveler microDUO 3C" product_price_link="http://amzn.to/1QdzHyo" product_price="$16.95″ ]
The Kingston DataTraveler comes in a blister pack with a fold-out backing information sheet inside that also contains the string loop in the middle for attaching the USB drive to a key-chain.
Unlike other USB drives, the Kingston DataTraveler microDuo 3C is double ended with a Type-A connector on one end and a Type-C connector on the other. Laser etched on the aluminum body is the product name, serial number and capacity.
Only the Type-C side has a cover and this slides down and bends at a 90 degree angle to expose the Type-C connector. The loop for securing the string for the keychain is part of the body on the opposite side. Total dimensions are 29.94mm x 16.60mm x 8.44mm.
Specifications
Capacities
16GB, 32GB, 64GB
Speed
USB 3.1

16GB — 100MB/s read, 10MB/s write
32GB, 64GB — 100MB/s read, 15MB/s write

Dimensions
29.94mm x 16.60mm x 8.44mm
Operating Temperature
0°C to 60°C
Storage Temperature
-20°C to 85°C
Warranty/support
5-year warranty with free technical support
Compatible with
Windows® 10, Windows 8.1, Windows 8, Windows 7 (SP1), Windows Vista® (SP2), Mac OS X v.10.8.x+, Linux v.2.6.x+, Chrome OS™
Test System
Item
Name
Provided by:
Processor
Intel Core i7-6700K (ES)
Intel
CPU Cooler

Noctua NH-D15S with NT-H1 Thermal Compound
Noctua
Power Supply

Corsair HX850W 80 Plus Gold PSU
Corsair
Memory
Kingston HyperX Fury DDR4 2x8GB @ 2666MHz 15-17-17-35 2T (XMP)
Kingston
Storage
Silicon Power S80 240GB SSD (OS)
Silicon Power
Graphics
Integrated CPU Graphics
–
Drivers
Intel 10.1.1.7 (Z170),
–
Motherboard(s)
Biostar Z170X Gaming Commander

–
Operating System
Windows 10 Enterprise
USB drives

Kingston DTDuo3C 32GB
Mushkin Atom 8GB
Patriot Supersonic XT 32GB
Silicon Power Blaze B20 16GB
Lacie RuggedKey 16GB

Final Thoughts
Two quick benchmark sets verify Kingston DataTraveler Duo 3C's performance promised in the official specifications. It even performs with twice as much writing speed. While this is not the fastest USB 3.0 drive available, it is pretty good for a micro-sized drive and out-performs the Mushkin Atom (although the Atom has higher random read).
Design-wise, the DataTraveler Duo 3C is meant to be inconspicuous because of its size and is functionally sound with its keychain loop conveniently in the middle. The USB 3.1 cover requires a two-step positioning so it does not easily slide open and expose the small connector. It is quite simple yet ingenious actually. Even if it does get damaged however, the long 5-year warranty is quite generous and should assuage any concerns. Small, fast, versatile and reversible; it is what the future of portable storage looks like.
[sc:must_have_award ]