Closer Look at the Lexar SL200 Portable SSD »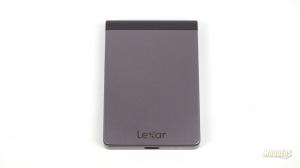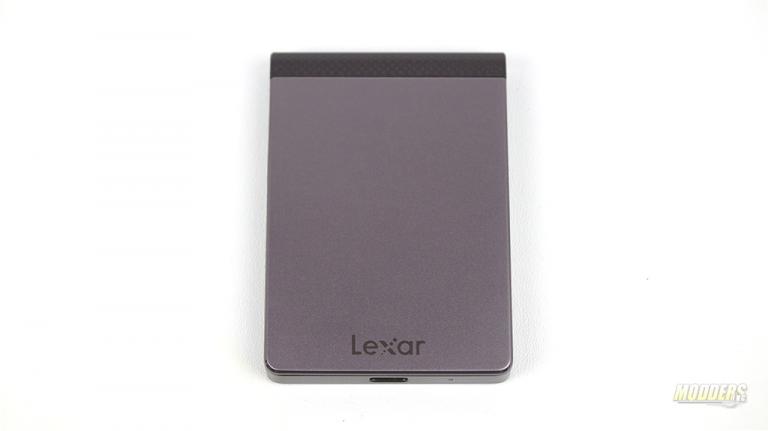 Portable storage was always been interesting to me. Over the years I have seen many different style enclosures and technologies in them anywhere from SD card enclosures to NVMe SSDs. Some of the devices offer encryption technologies so you can keep your files secure no matter what. These types of devices come handy in areas such as Law and CPA offices where secure data needs to be kept secured.  The Lexar SL200 is a portable storage device based on SSD SATA 3 that is small in size and ready to take on any of your storage needs with handy encryption software. Lexar SL200 has a USB 3.1 interface that provides SATA 3 speeds for reading and writing data.
The Lexar SL200 comes in a variety of Capacities, 512Gb, 1TB, and 2TB. The packaging of SL200 is simple but yet very informative. Just by looking at the packaging, you can get a sense of what is inside. On the bottom left corner, you can see the proposed read speed and on the right of the packaging, you can see the capacity of the device inside. My review sample came in a 1TB form size.
There is some additional information about the SL200 on the back of the packaging such as general physical information on the SL200 and the AES encryption software that is included on the device.
The Lexar SL200 has a single USB 3.1 Type C Connector to connect to your devices. Cables included with the SL200 are Type-C to Type-C and Type-C to USB.
Actual size of the SL200 is 60 x 86 x 9.5 mm. The design of the SL200 reminds me of SSD design but just a little bit smaller. The weight of the SL200 is only 40.6 grams.
Technical Specifications
Color
Gray
Capacity

512GB, 1TB, 2TB
Interface
USB 3.1 Type-C
Speed

Up to 550MB/s read, up to 400MB/s write
System Supported

Mac® OSX
10.6+

Windows® 10/7/8

Android 4.4+

Standard USB Type-A/Type-C or Thunderbolt 3 connector

Operating Temperature

0° C to 70° C (32°F to 158°F)
Storage Temperature

-40° C to 85° C (-40°F to 185°F)
Dimension (W x L x H)

86 mm x 60 mm x 9.5 mm / 3.39" x 2.36" x 0.37"
Weight

40.6 g / 0.09 lbs (Without Cable)