Storage Devices
Patriot PXD M.2 PCIE TYPE-C EXTERNAL SSD
Your Storage Goes Where You Go
Introduction and Specifications »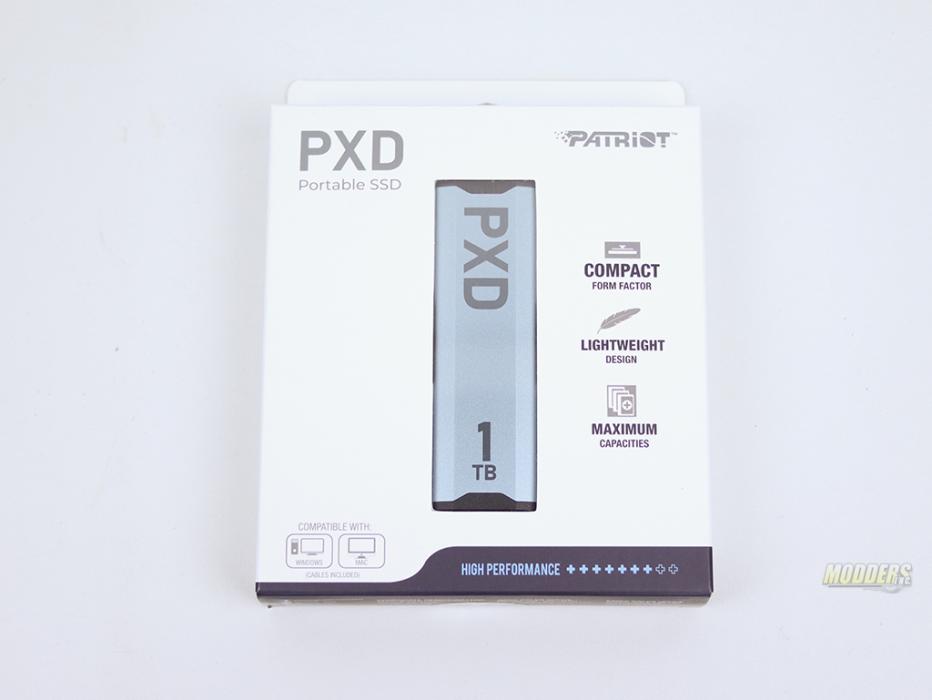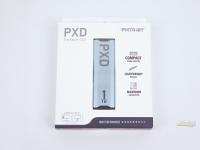 NVMe SSDs are becoming more and more affordable and many companies taking the advantages of the technology to incorporate NVMe storage into high-speed removable drives. This is done with a PCI bridge controller that supports high-speed throughput such as USB 3.0 and 3.2 and connects NVMe to USB. The result of this combination is a high capacity and high-speed USB devices. Patriot has been recently working on their portable external SSD storage solution in the form of the USB thumb drive, the PXD. Patriot's PXD M.2 is a thumb drive-based SSD storage device with USB Type C connectivity. What is special about this device is that it offers USB connections up to USB 3.2 and has a Bus speed up to 10Gbit/sec. Advertised Read/Write speeds for this device are up to 1000MB/s.
Technical Specifications
Patriot Inv Number
PXD1TBPEC
Description
Patriot PXD M.2 PCIe Type-C External SSD
Certifications/Safety
CE/FCC/RoHS
Product Warranty
3 Year Warranty
Unit UPC
0814914026786
Unit Weight
0.07 Ibs / 35 gm
Unit Dimensions
4.05″(L) x 1.24″(W) x 0.38″(H)
10.3 cm (L) x 3.15 cm (W) x 0.98 cm (H)
Packaging Type
Color box
Packaging Weight
0.25 Ibs / 116 gm
Packaging Dimensions
1.25″(L) x 5.27″(W) x 6.77″(H)
3.2 cm (L) x 13.4 cm (W) x 17.2 cm (H)
Features
• Latest PCIe gen 3 x 4 controller
• Bus speed up to 10Gbit/sec
• Latest USB 3.2 Type-C Interface
• Solid aluminum body design
• Lightweight: 35g
• Operating Temperature: 0 ~ 70°C
• Power Consumption: Full: 2.5W S4:0.06W
• Type-C to Type-C, Type-C to Type-A cable included
• Sequential Read (ATTO): up to 1,000MB/s
• Sequential Write (ATTO): up to 1,000MB/s
• Sequential Read (CDM): up to 1,000MB/s
• Sequential Write (CDM): up to 1,000MB/s
• O/S Supported: Windows® 10?Mac OS 10.13 Plug and
Play
*May require a driver for older OS
Packaging of PXD is simple but it has all of its features listed on the back of the box. On the front of the box, we can see the device through the clear plastic window. What I like about the presentation here is the simple notification of the performance of the device inside. The linear graph on the bottom of the package shows High Performance with '+' signs. For non-technical users, this is a great way to understand what you should expect from Patriots PXD.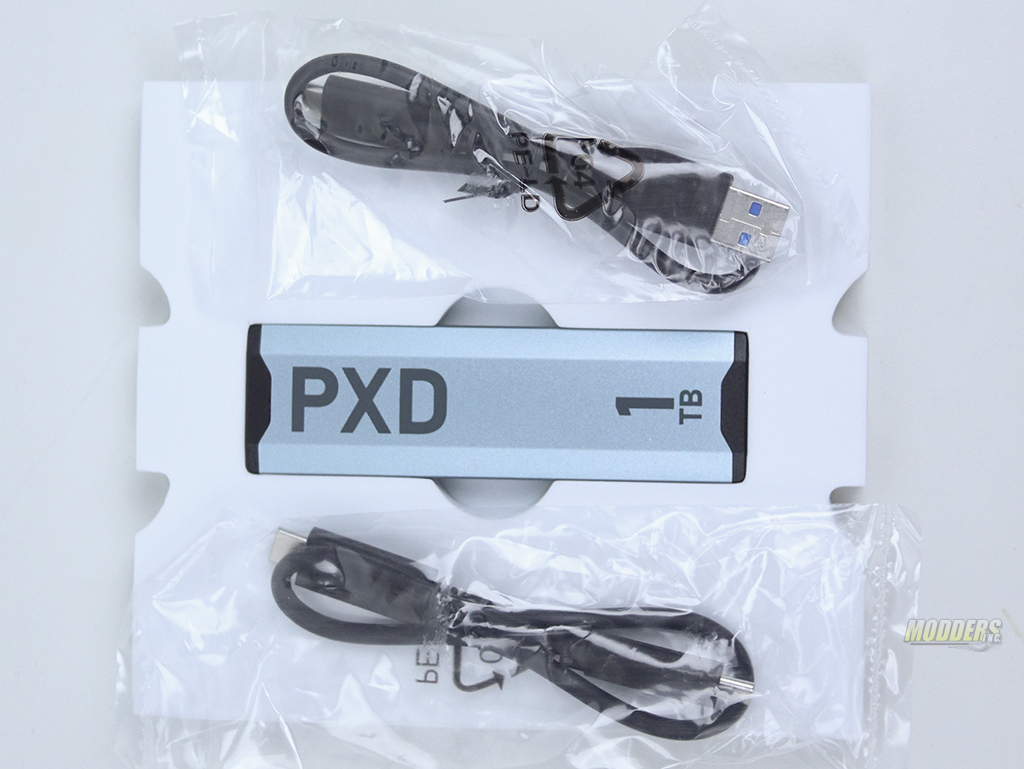 PXD comes two capacities 1 and 2 TB. Our sample is 1TB in size and it's clearly shown on the device itself. Both versions of the drive include Type-C to Type-C, Type-C to Type-A cable. Both cables are about 8 inches long (203mm).