Article Pages:
« Specifications and Overview
|
Final Thoughts about the HyperX »
Test System and Benchmark Results for the HyperX Savage SSD

Test SSD was connected via Intel SATA with Intel RST iaStorA 12.8.0.1016 drivers installed.C-states and EIST disabled for the Intel Core i7-4770K CPU and Windows power saving set to high-performance. The system is left to idle for a period of time after each run. Benchmarks are provided "as-is" in screenshot form for full transparency. As with the rest of our reviews, performance behaviour is the goal instead of simply direct comparisons. All the benchmarks here are easily reproducible and requires no special hardware that cannot be purchased by the public.
Initial Windows format shows 223.57GB capacity after an MBR quick format from Secure Erase.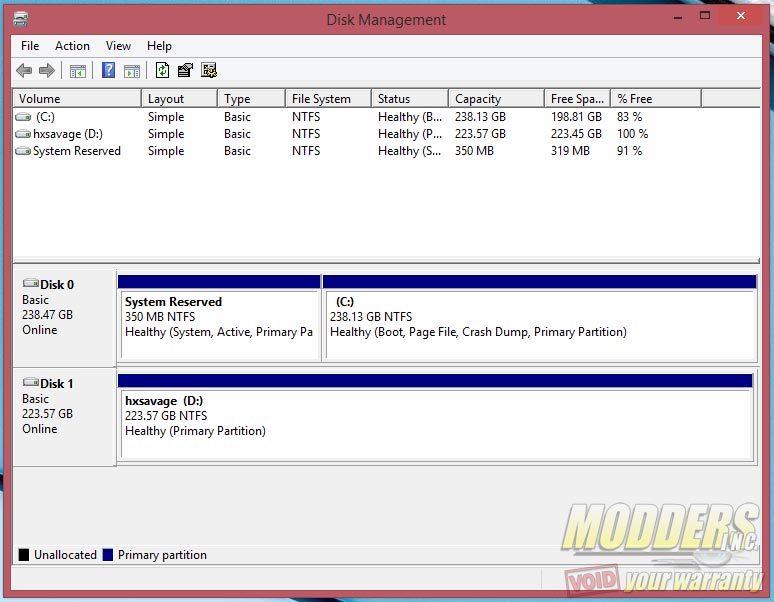 Crystal Disk Info to show initial info, revealing ATAPI Command Set 2 (ACS-2) standard, S.M.A.R.T., APM, NCQ, TRIM and firmware revision.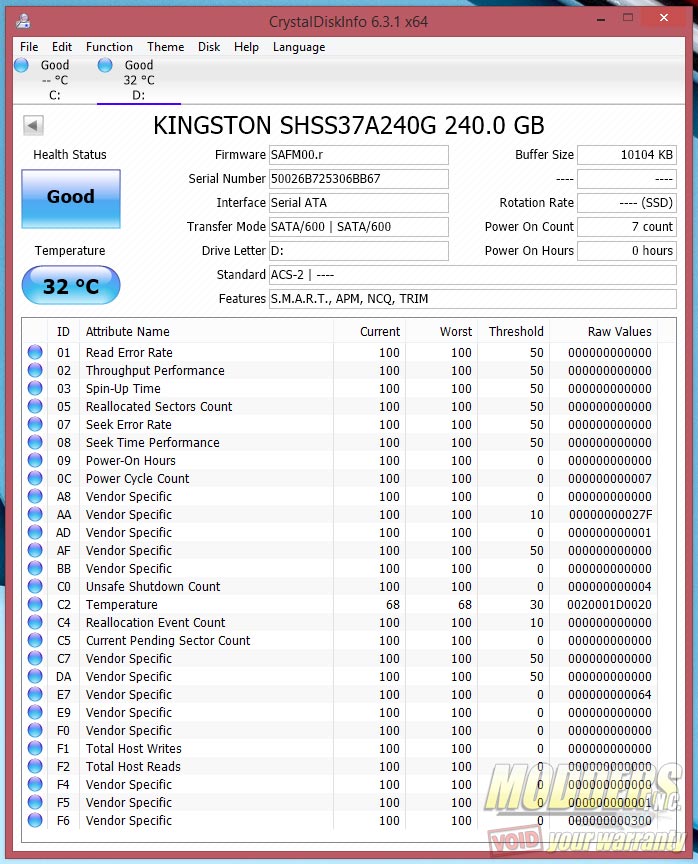 Crystal Disk Mark benchmarks read and write tests for sequential, 512K, 4K and queue depth 32 4K. Both random (default) and 0-fill sets were performed to show compressible and incompressible performance:
AIDA64 (formerly Everest) has a disk benchmark suite that measures read performance (in MB/s) and shows average read access. The test is set to 1MB block size.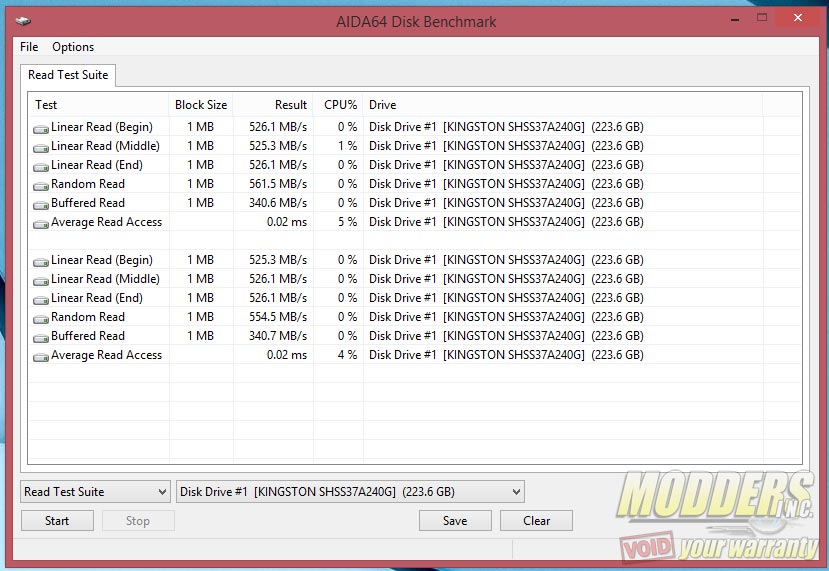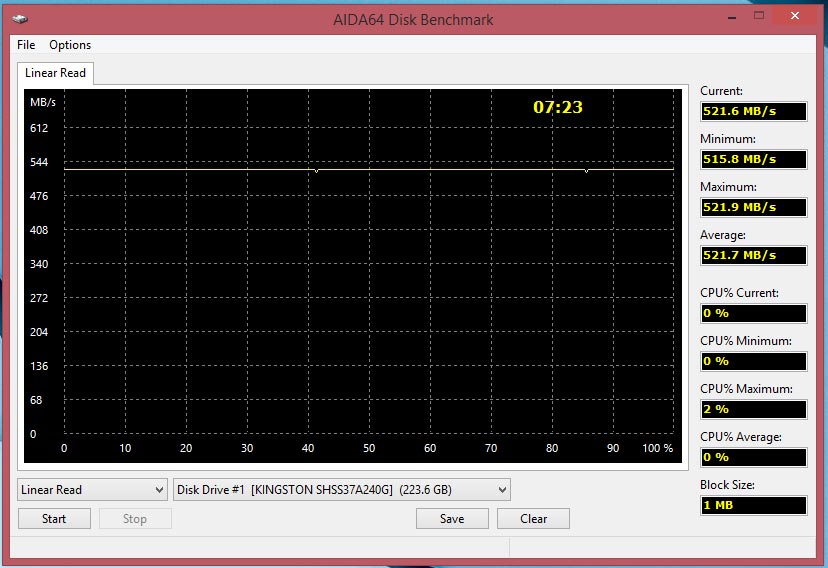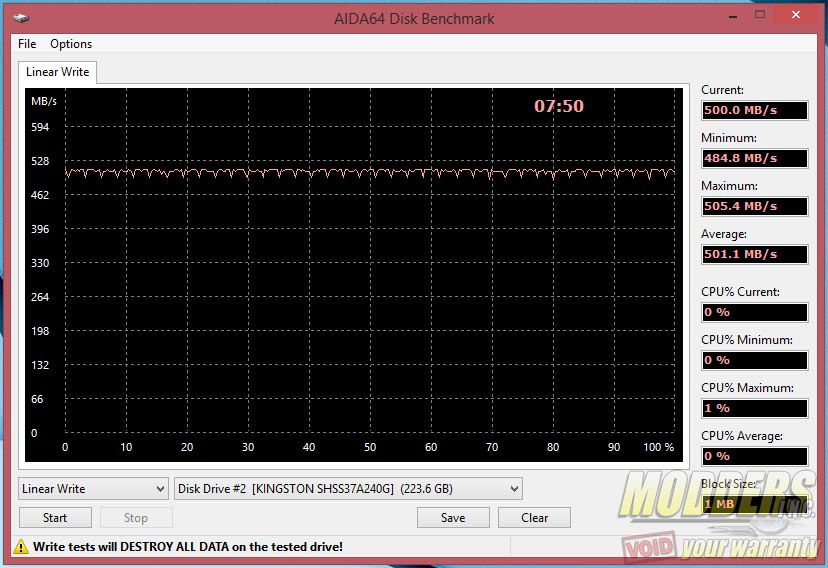 ATTO disk benchmark is a 32-bit compressible data benchmark that measures read and write speeds across various file transfer sizes from 0.5KB to 8192KB to show SSD behaviour.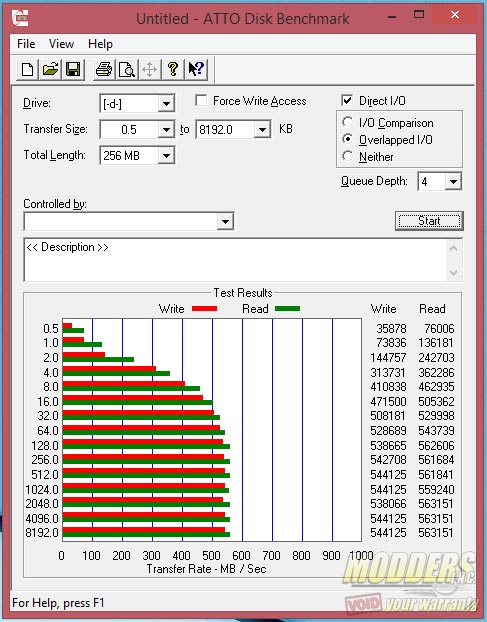 Unlike ATTO, AS SSD uses incompressible data for benchmarking and can measure read/write performance in MB/s or in iops. AS SSD also has a Copy Benchmark which simulates ISO, Game and program performance, providing both speed and access time results.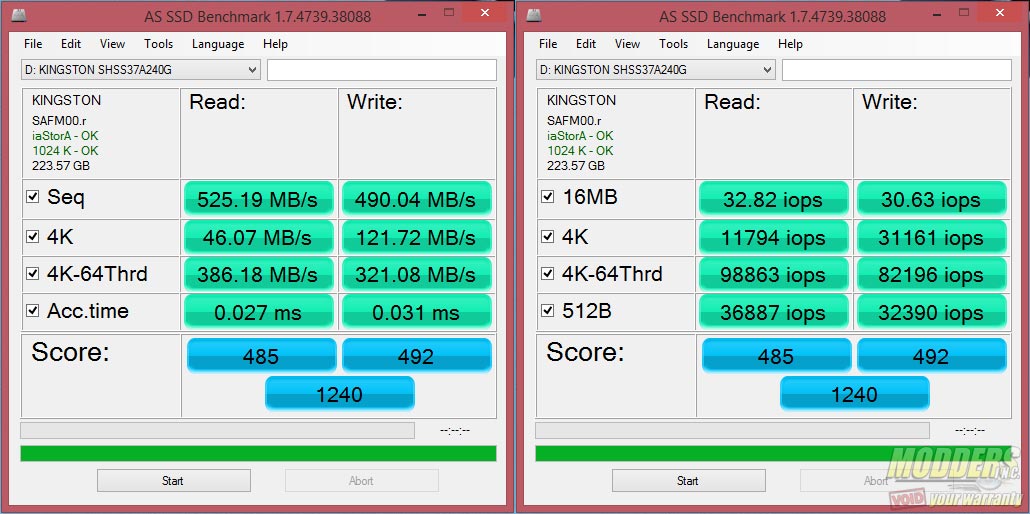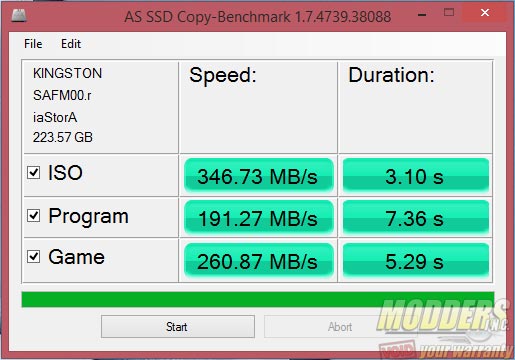 Anvil Storage Utilities is a comprehensive storage testing program that provides plenty of information and option for each test. For this review, 100% incompressible, 46% incompressible (simulating Applications) and 0-fill compression data were used to observe behaviour across.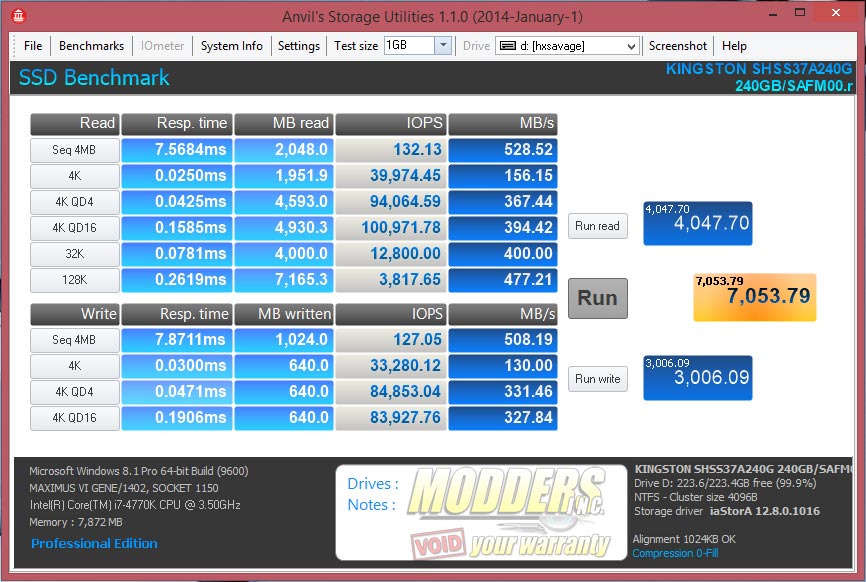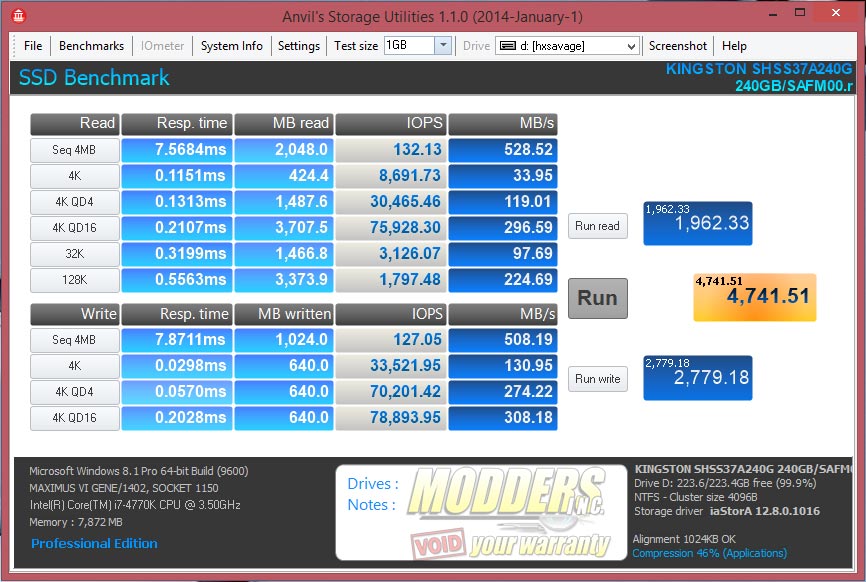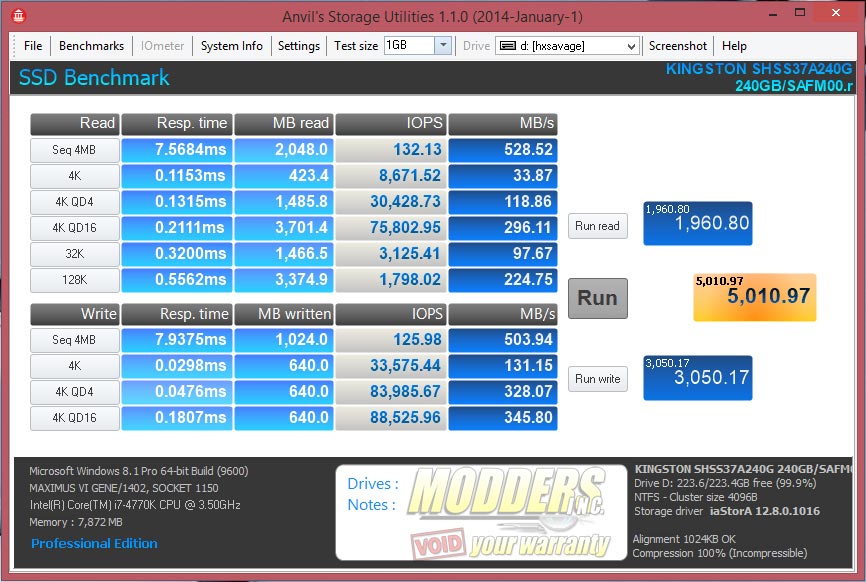 PCMark 8 from Futuremark is a semi-synthetic testing suite that has a specialized Storage testing performance feature. It simulates storage performance while playing games, running productivity and creative programs and generates a total score based on how long each test took and the storage device behaviour during its 3-set run.