Storage Devices
Patriot Viper VPR100 NVMe SSD RGB 1TB Review
Too Fast Too Furious
Closer Look at the Patriot Viper VPR100 »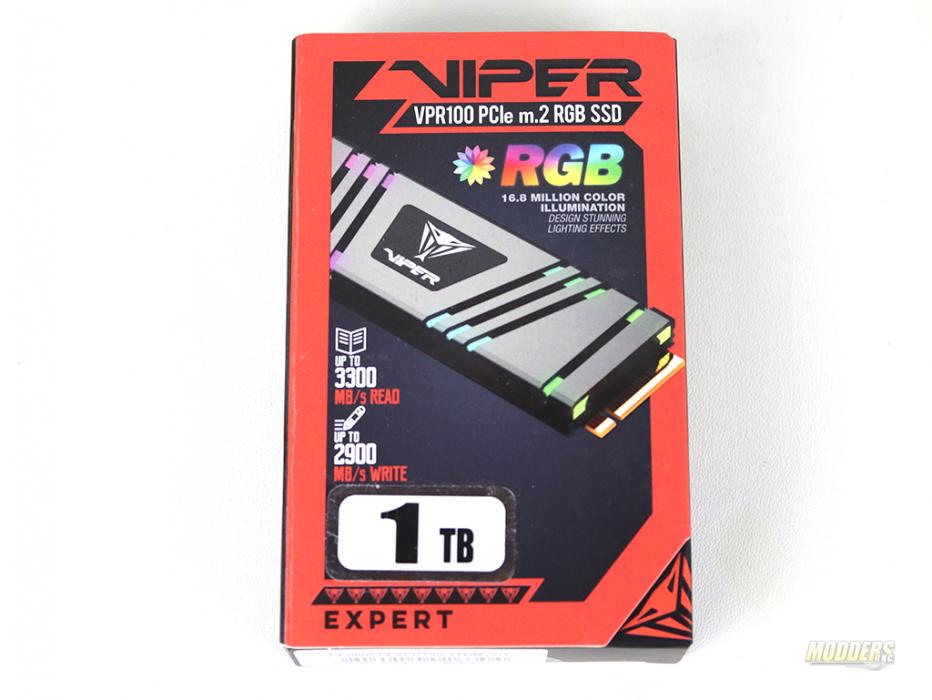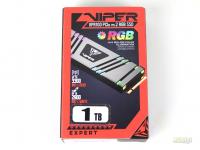 OK, let's face it, read and write speeds of SSD modules are getting ridiculous. Just a few weeks ago at CES 2020, we were able to see what PCIe Gen 4 is capable to deliver. We saw transfer speeds way over 5000MB/s (sequential read/write) and that is just the beginning. For many of us who still using PCIe Gen 3 motherboard, we can still get great performance out of the NVME SSD modules from companies such as Patriot Memory. Patriot Viper VPR100 is a Gen3 x4 NVME 1.3 Solid State Drive with great features such as blazing read and write speeds with a touch of RGB. Viper VPR100 comes in 256, 512GB, 1 and 2TB modules. So it is easy to get what you need and not to worry about performance. VPR100 is strongly oriented toward the gaming community who appreciates RGB. With Viper VPR100 Patriot introduces the world's first RGB APP for M.2 PCIe SSD.
Review Sample Provided by Patriot Memory
Product Name: Viper VPR100
Price at time of review: $174.99 MSRP
The product was given in exchange for work done to produce this review.
Product Specifications
| | |
| --- | --- |
| Model Number | VPR100-1TBM28H |
| Description | VPR100 RGB M.2 2280 PCIe SSD |
| Certifications/Safety | CE/FCC/RoHS |
| Product Warranty | 5 Year Warranty |
| Unit UPC | 0814914026304 |
| Unit Weight | 0.05 Ibs/ 25 gm |
| Unit Dimensions | 3.15″(L) x 0.98″(W) x 0.28″(H) 8 cm (L) x 2.5 cm (W) x 0.7 cm (H) |
| Packaging Type | Retail Box |
| Packaging Weight | 0.12 Ibs/ 55 gm |
| Packaging Dimensions | 1.0″(L) x 2.98″(W) x 4.83″(H) 2.5 cm (L) x 7.6 cm (W) x 12.3 cm (H) |
Packaging of Viper VPR100 is very slick and just by looking at the packaging you get a great sense of what you are looking at. The aluminum heatsink, which sits on top of the module, speaks for itself. Patriot promises Read speed up to 3300MB/s and Write speed up to 2900MB/s. If it's on the box in must be true right? Absolutely!
On the back of the packaging, detailed specifications are displayed in multiple languages. Since this module is being sold in multiple countries around the world I think it is a great idea to display specs in the county's native language. My sample comes in 1 TB capacity however Patriot also offers 250, 500GB and 2TB modules.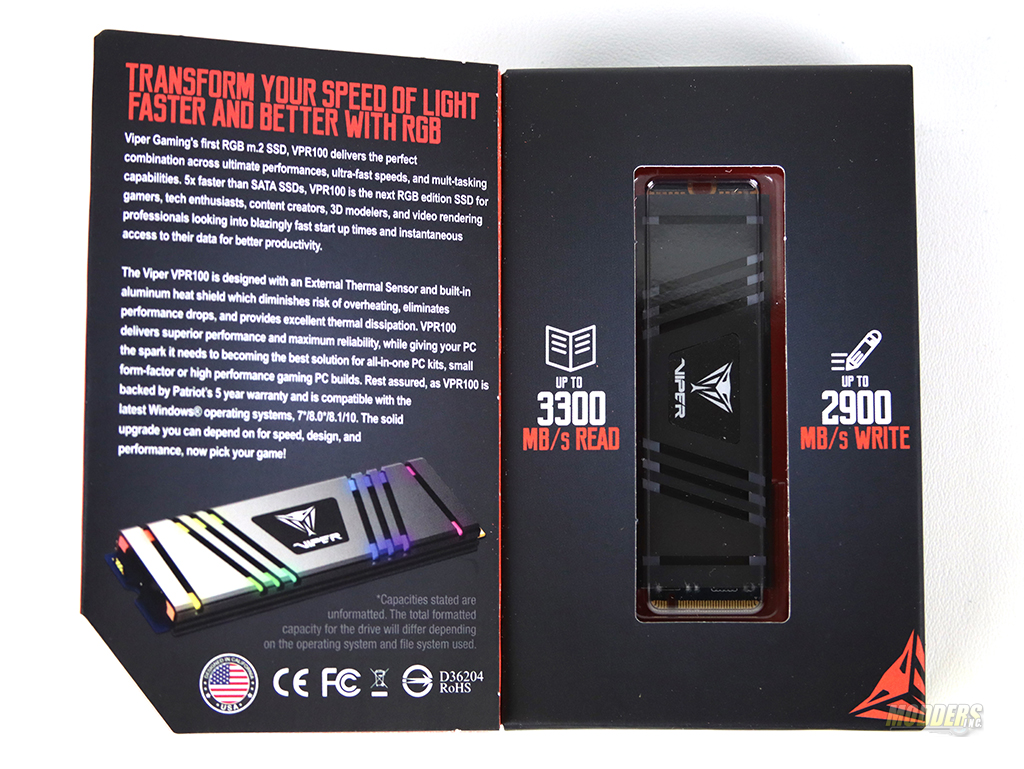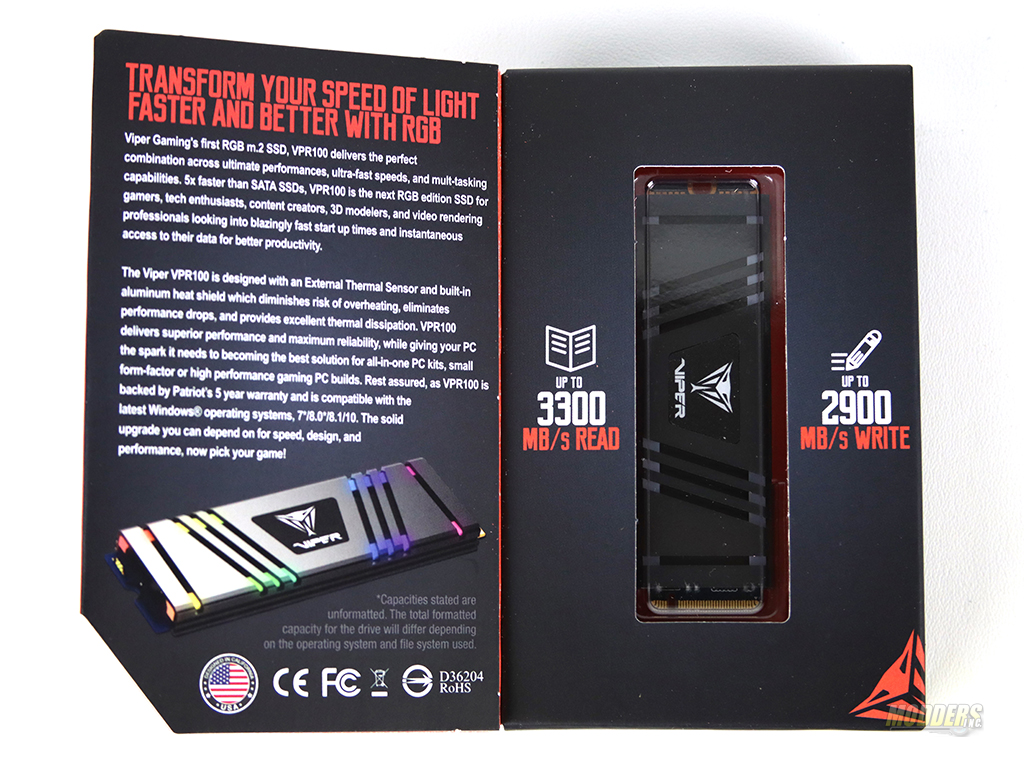 The top cover can be easily opened to see the module inside behind plastic. Even here Patriot has the Read and Write speeds listed. You can also read some marketing material on the external thermal sensor and builtin aluminum heatsink which keep the IC chips cool.
VPR100 has a standard size of 22x80mm and has aluminum heatsink only on one side. The heatsink is secured to the IC chips only by the thermal pads. Micro RGB LEDs are also only on one side of the module.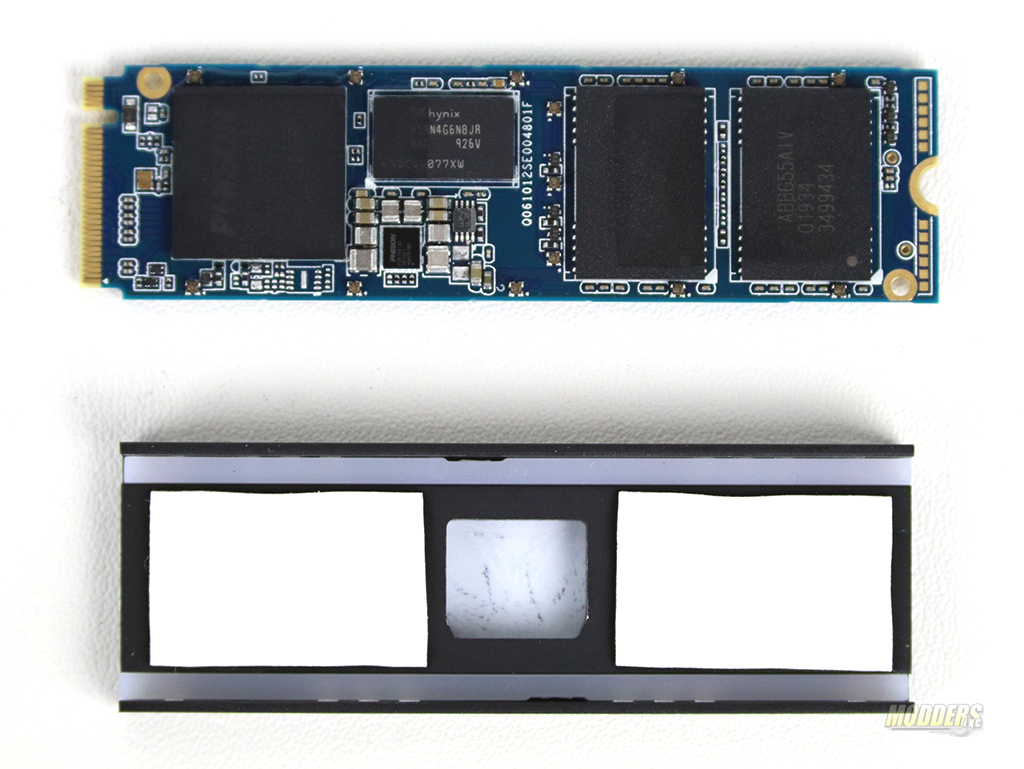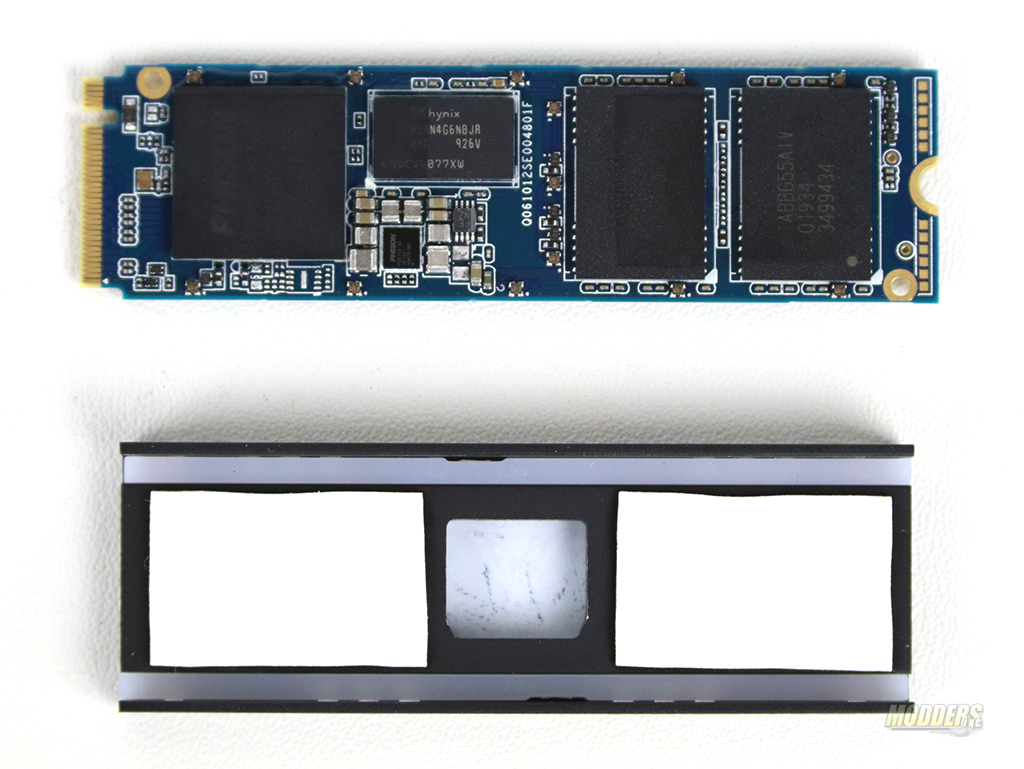 The heatsink comes off relatively easily and has two separate thermal pads. Looking closely at the onboard chips you can see that the thermal pads only cover some of the chips and now all.