Storage Devices
Kingston Gold Series UHS-1 Speed Class 3 64GB MicroSDXC Card Review
Benchmarks and Conclusion »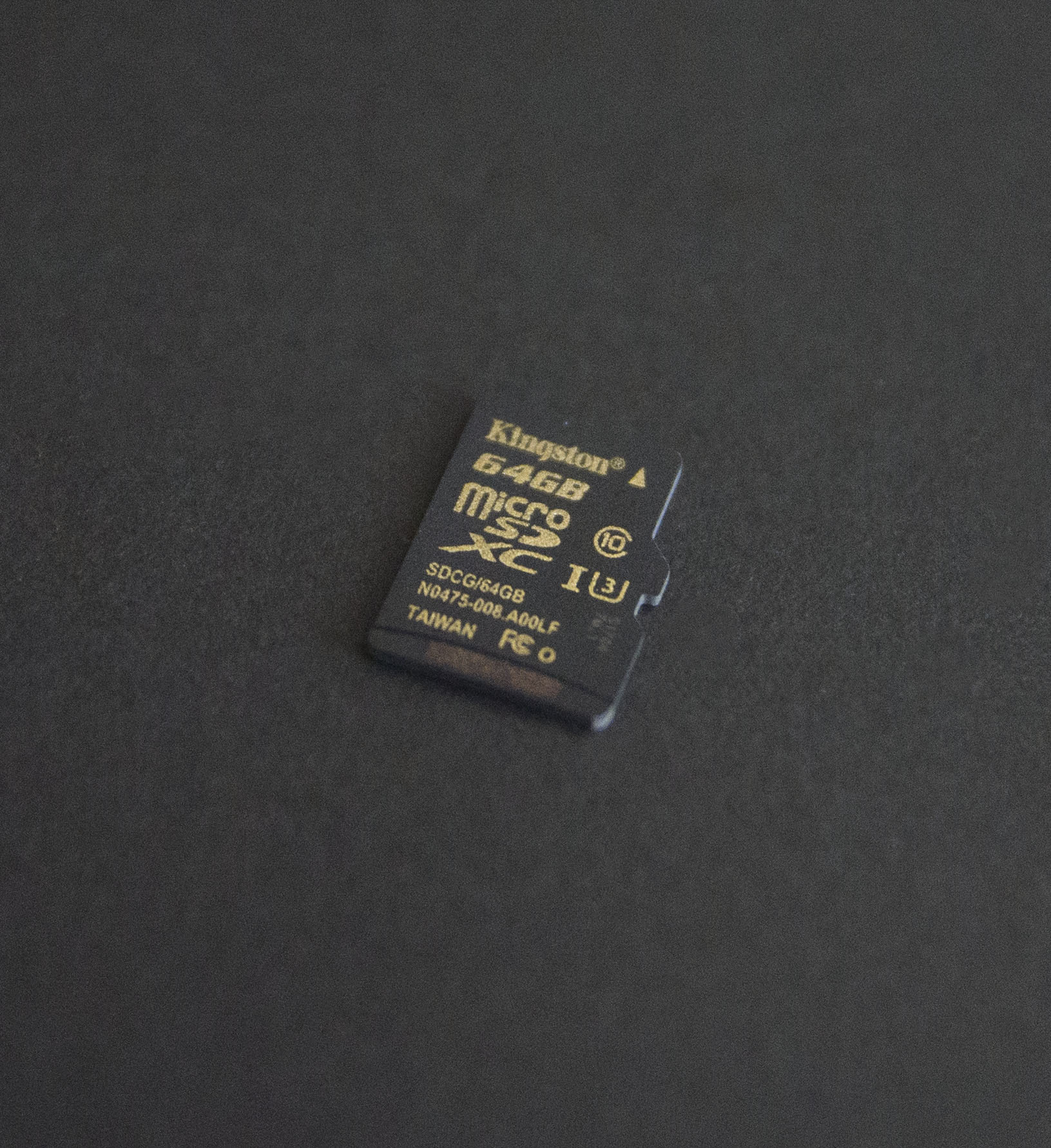 Galaxy S8, Lumix G7, Nintendo Switch, Nintendo 3DS, H4N audio recorder, GoPro 4 Silver. Just a short list of devices I own that all require an SD-card in order to function. Much like anything in this world SD cards follow the rule of three: fast, good, cheap. Good and cheap means it wont be fast. Fast and cheap won't be good. Fast and good wont be cheap. I have learned this lesson the hard way paying $20 for 64GB of storage thinking: "Oh this is a hell of a deal!" However, I soon learned that this "hell of a deal" was more foiled-wrapped-chocolate than gold doubloon. While I had the storage, the budget SD cards lacked the speed to actually use the cards for any multimedia applications.
Kingston has been one of the largest names in the PC market since 1987, offering a range of products from RAM and SSDs to flash storage and flash cards. Kingston's Gold series is designed for ultra speed applications such as a GoPro, drone or ultra HD cameras. Specified at a class three speed rating and boast the claims to be waterproof, shock and vibration proof, X ray shielded and temperature proof. Features like this don't come cheap. For 64GB, each gigabyte runs $1.22. That is almost triple the price of the budget SD card. With all these claims and boasted performance, is the gold series from Kingston all hype or a slam dunk for those looking for a high performance drive?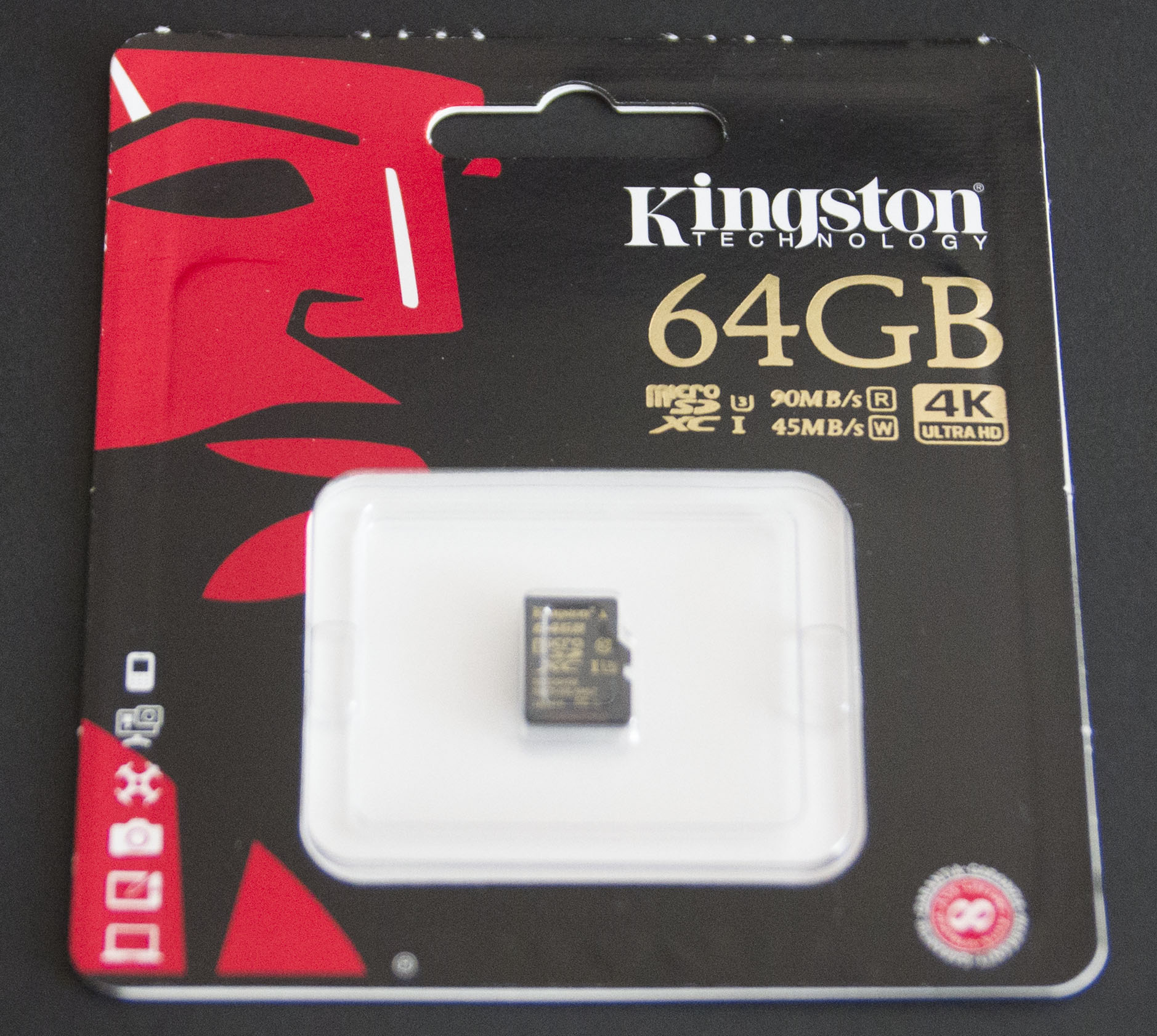 This sample from Kingston shipped in a blister pack. The packaging is made of a card stock material with clear packing to directly display the SD card.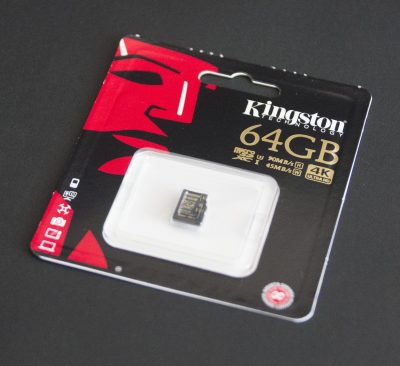 On the left of the card are a few symbols of electronics the Kingston gold series is recommended for. The most common being laptops, tablets and cellphones. However, the highlighted devices are the addition of the high-speed camera, GoPros and drones. While most SD cards on the market will work with these devices, lower end cards will have some issues with keeping up with write speeds from the device and will cause some issues when playing back media. The card is rated to read at 90 MB/s and write at 45 MB/s and support for 4K recording.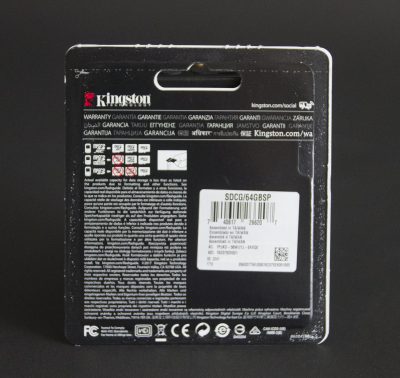 The back of the packaging is mostly a warning about the formatting of the SD card being less than what is being listed on the packaging in several different languages. This is normal as after formatting the actual capacity of a drive is reduced around seven percent, example a hundred gigabyte drive will have around 93 gigabytes after it has been formatted. Easiest way to open the package, other than tearing it apart, is to take a pair of scissors and cut along the dotted line at the top of the packaging.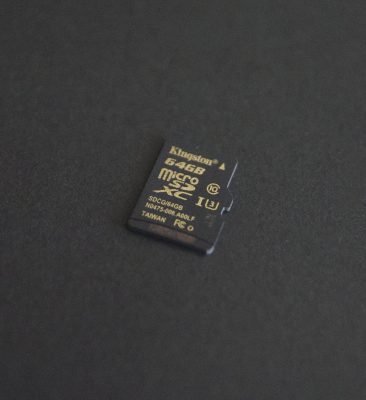 The card itself is very simple, with Kingston at the very top and the cards rating and form factor stamped in gold. The card does not come with an enclosure or adapter, and is best used directly use the device. Using an adapter will reduce speeds and will affect recordings.
Specifications
| | |
| --- | --- |
| Capacity | 16-64GB |
| Form Factor | MicroSDXC |
| Class Rating | 3 |
| Warranty | Lifetime |
| Certifications | FCC |
| Country of Origin | Taiwan |
| Packaging Type | Blister Pack |
| Unit Dimension Width | 11mm |
| Unit Dimension Height | 1mm |
| Unit Dimension Length | 15mm |