Long time player in the monitor and TV markets, LG, has recently been granted and published a patent that shows that they are planning to enter the market for gaming PCs.
LG Electronics has filed a design patent with the Korean Intellectual Property Office for the housing of a desktop computer. The submitted patent by LG was  approved and was published this month,  December 19, 2018.
The drawings submitted for the LG PC case patent show that it looks like a fairly standard case, with a flair to to it. Metal helps shape the structure of the case while it looks like the side panels will be of synthetic resin with either air intake and or exhaust. It is not know if the vent shapes will light up. There could be some sort of handle or recessed area at the top of the case. Looking at the rear I/O ports we case see that there are slots for a vertical or horizontal mounting of the GPU.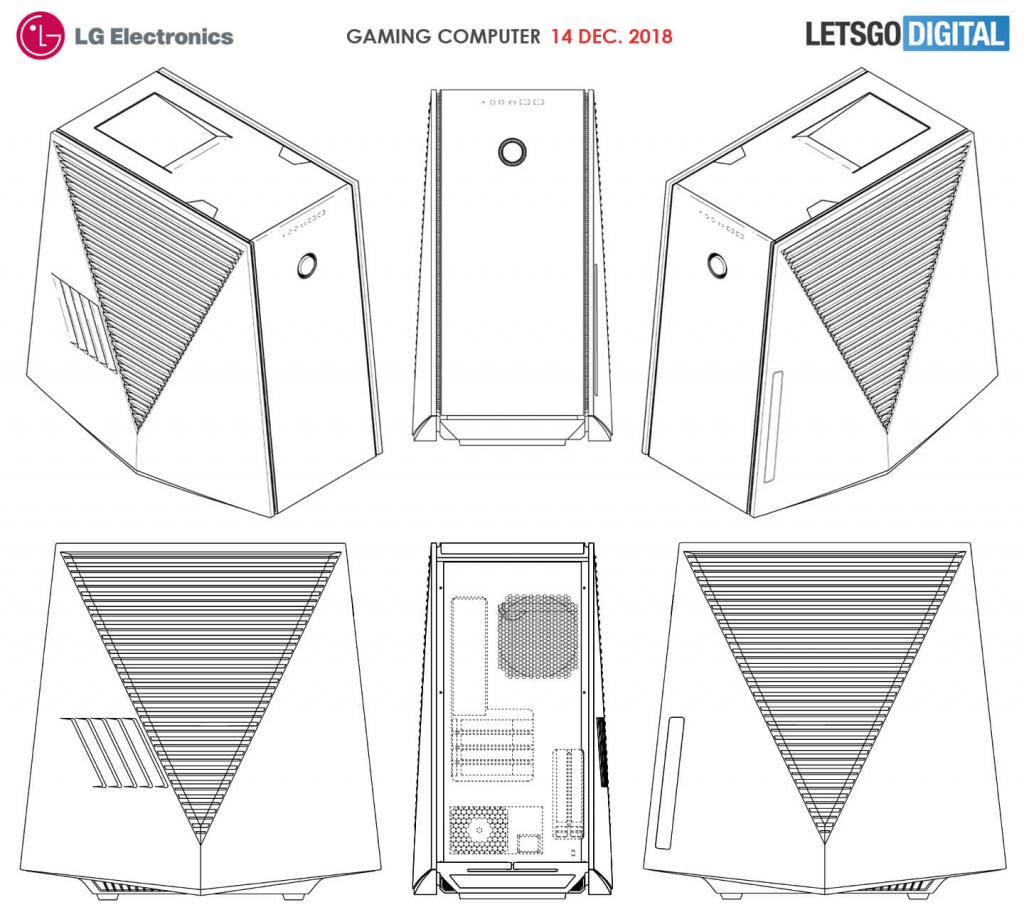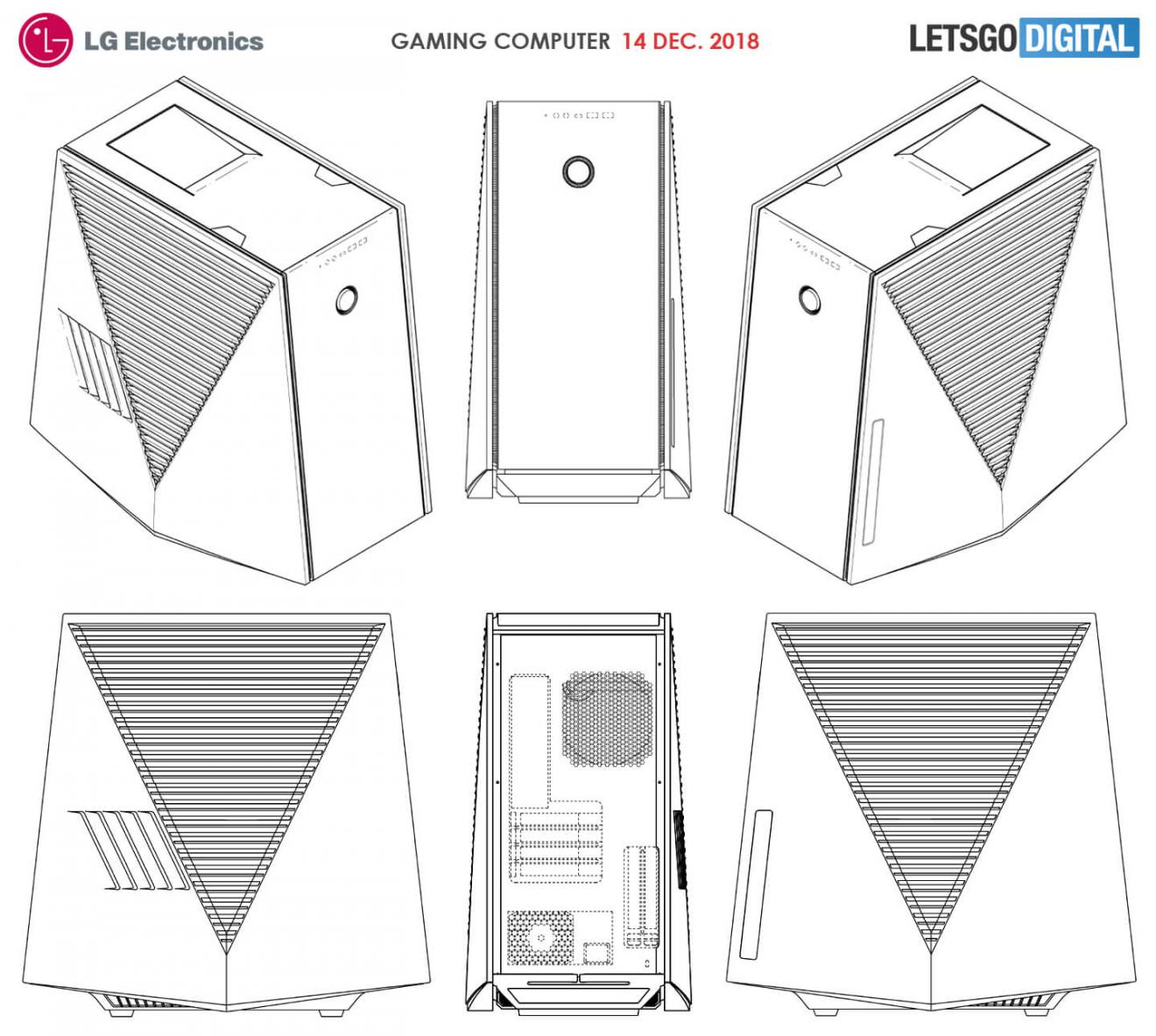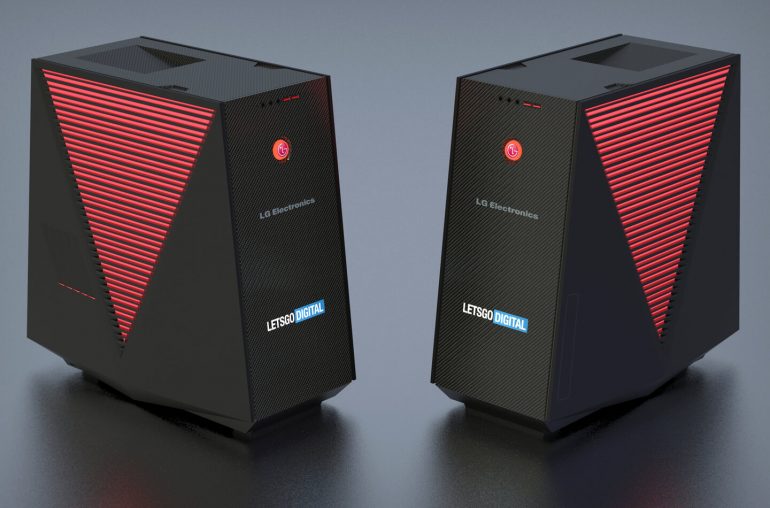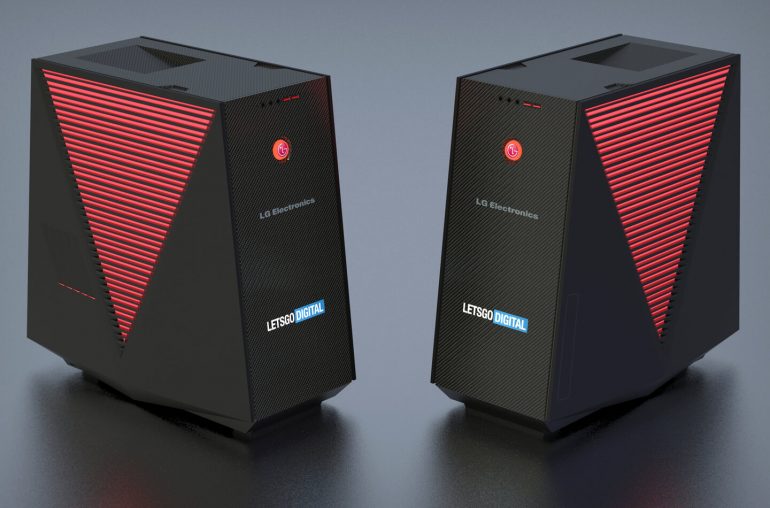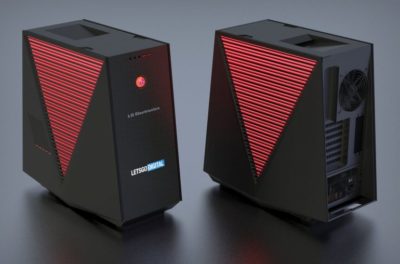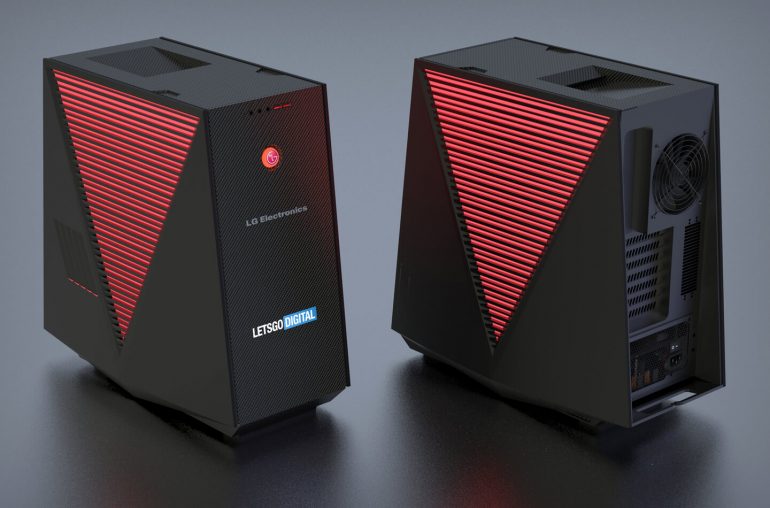 Source of all images and 3D Renders are property of Let's Go Digital
Let hear your thoughts on the case design in the comments section.