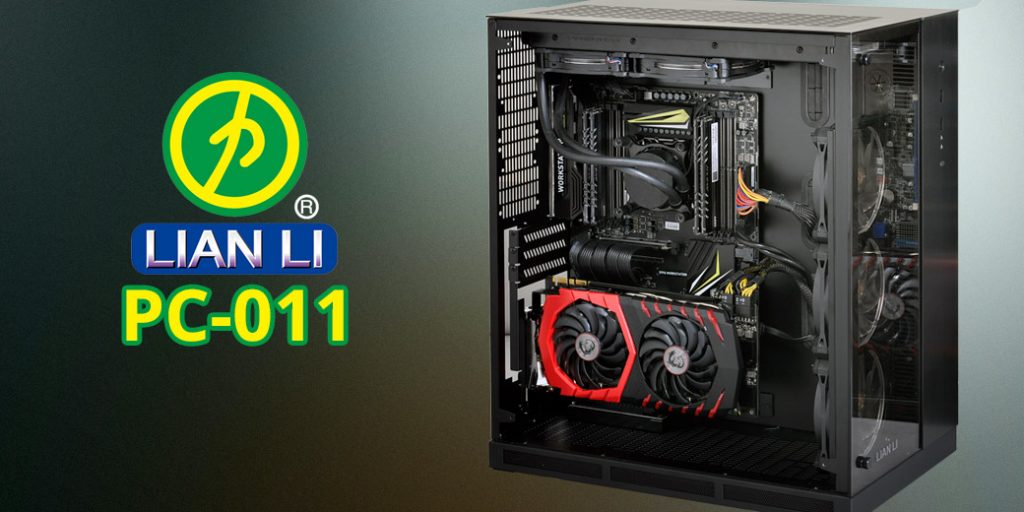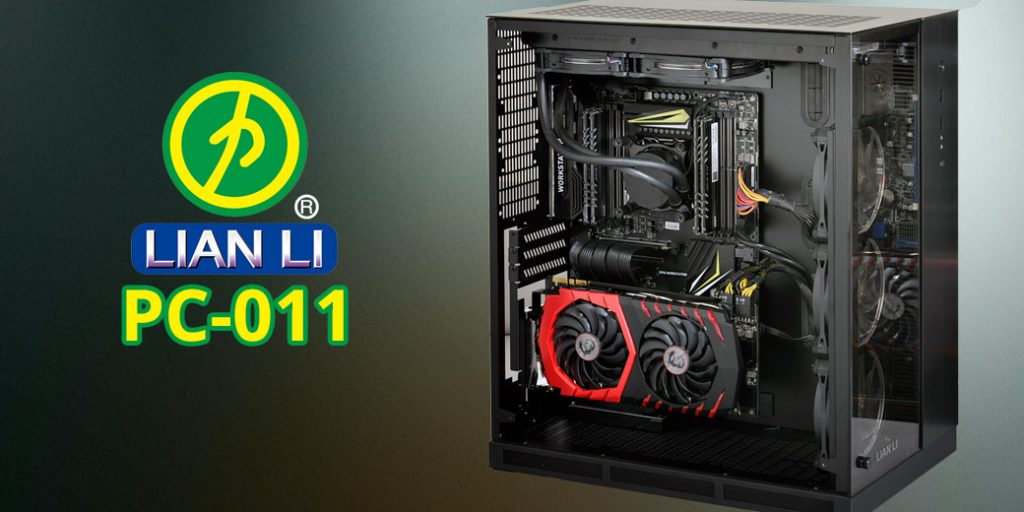 Lian Li's latest PC-011 dual-chambered case was designed to house multiple radiators for top performance builds and is quite an upgrade from its PC-010 predecessor in terms of component support. The Lian Li PC-011 supports up to three 360mm water cooling radiator mounts, even thick ones, without modding it. All that hardware performs well but it would also make for some excellent eye candy so the side panels use tempered glass for a premium look that allows viewers to see the internal component installation as well.
The PC-011's dual chamber design allows for a convenient installation and ample room for storage, cable management and setting up water cooling loops without long hours spent on the frustration of planning. Aside from water cooling support, the case is able to house CPU air coolers up to 150mm tall in height and video cards up to 430mm in length. EATX motherboards are also easily supported with eight expansion slots available for multiple devices. In terms of storage, four 3.5″ drives can be installed across two removable drive cages. A total of six 2.5″ drives can also be installed.
Aside from the default accessories, users can also choose from a variety of optional add-ons including a vertical riser accessory for installing up to two video cards replacing the default expansion slot covers. Mounting plates for installing various water-cooling accessories such as pumps and reservoirs are also available. Availability in the US starts on February 2017 and it can be had at NewEgg.com for $229.99.
Specifications:
Model
PC-O11
Case Type
Mid Tower Chassis
Dimensions
(W)277mm x(H)506mm x(D)457mm
Color
Black
Front Panel
Tempered Glass
Side Panel
Tempered Glass
Body Material
inside steel,outside aluminum
Net Weight
10.6kg
5.25″ drive bay (External)
None
3.5″ drive bay (External)
None
HDD bay
3.5″ HDD x4 / 2.5″ HDD x4
Expansion Slot
8
M/B Type
E-ATX / ATX / Micro-ATX
System Fan
Optional
120mm fan x2 / 120mm fan x3 (Top) / 80mm fan x2 (Rear) / 120mm fan x3 (Bottom)
I/O Ports
USB3.0 x2 / HD Audio USB3.1 Type-C Ports
Optional
Maximum Compatibility
VGA Card length: 430mm / PSU length: 430mm / CPU cooler height:150mm
Space of Radiator
320mm x 70mm x 120mm PSU Type
ATX PSU (Optional)