News and Articles
Lian Li Offers New DK-12 and DK-16 Motorized, Height-Adjustable Desks
Primarily a chassis manufacturer, Lian Li was able to design and create desks which had room to house PCs inside offered under their DK line, but now they have expanded the line to include motorized desks which have no mounting room for a system. With the popularity of standing office setups, this move was not surprising (plus they showed a preview of it at Computex) and is quite a natural move for them. Each system uses an aluminum base but has a wooden frame with the surface having a waterproof leather-like cover. Two variants are available: DK-12 measuring 140cm long and the DK-16 which is longer at 210cm.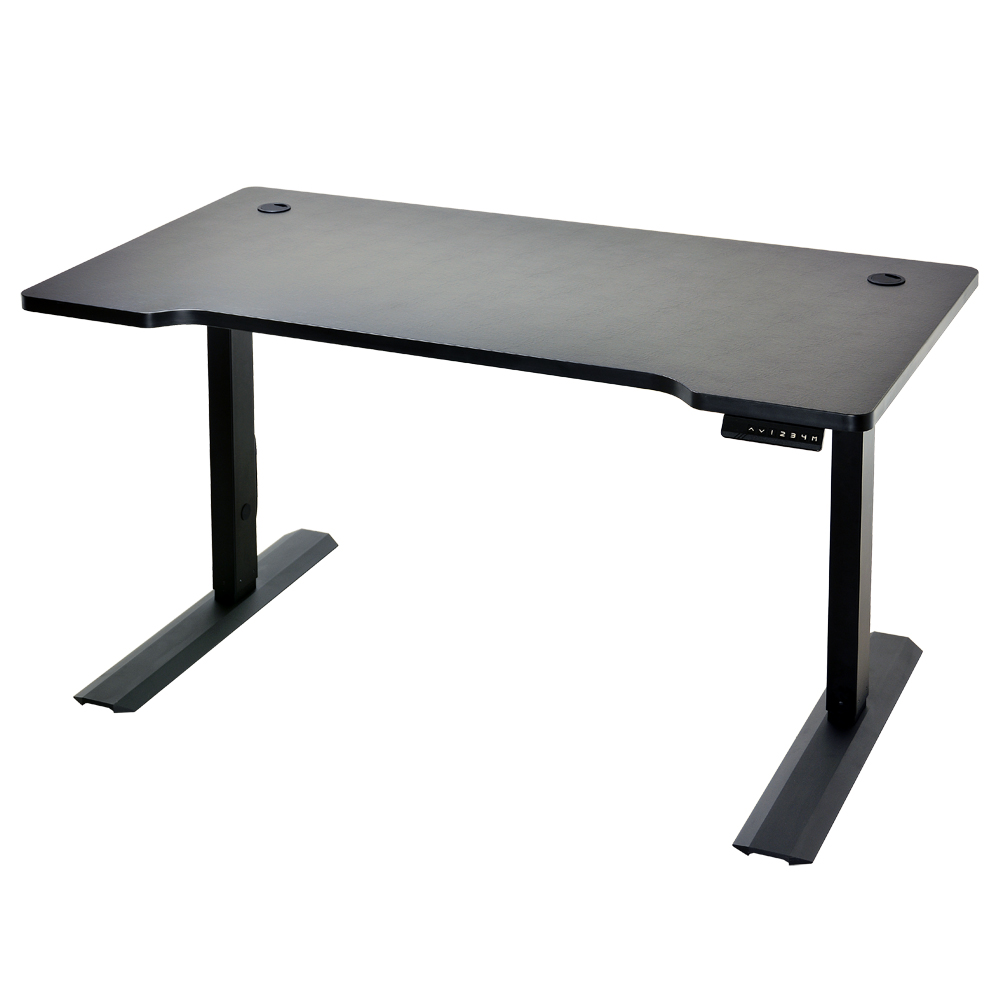 These DK-series height-adjustable desks are equipped with electric motors which can adjust the height from 69.5cm to 118.5cm. The control for he height is located on an integrated panel which also allows users to save up to four height presets. The smaller DK-12's motor can handle weight up to 80kg  while the DK-16 can handle up to 120kg which should be more than enough for several monitors and even more than one PC.
To keep things tidy, the desks will also have pass-through ports for routing cabling. Underneath, a shelf space for power bars and extra cables is also available. Support for multi-monitor arm mounts has been also factored into the design so this cable management shelf room is positioned so as not to obstruct installation of these monitor arms. Both Lian Li DK-12 and DK-16 are now available on NewEgg.com and will retail for $899 and $1099 USD respectively.
https://youtu.be/LBpWM_LQuFA