New Jersey based award winning PC system integrator MAINGEAR has something new up their sleeve and this time it is not directly hardware related. With the release of Windows 10, MAINGEAR's systems are getting an operating system upgrade which includes their SHIFT and DRIFT systems as well as their PULSE gaming laptops.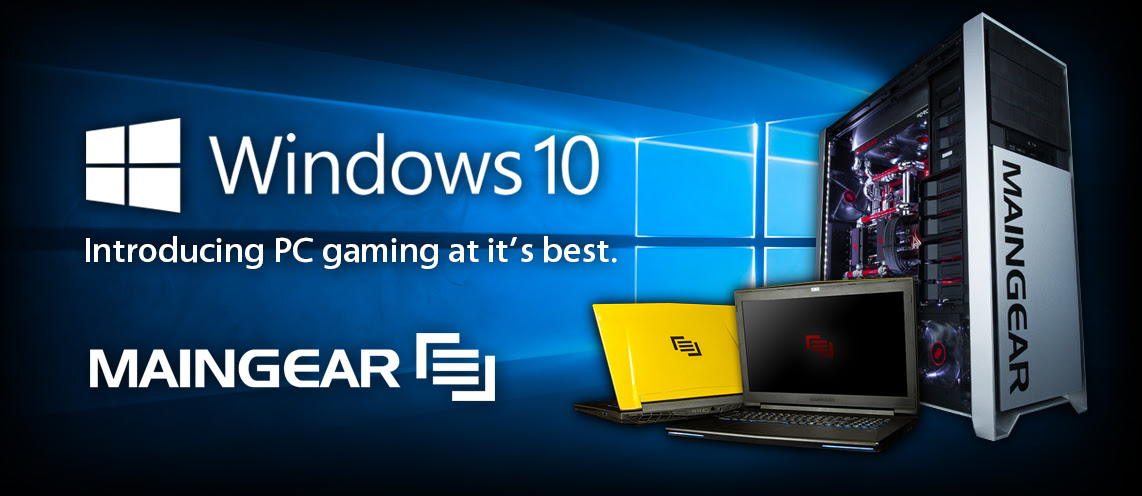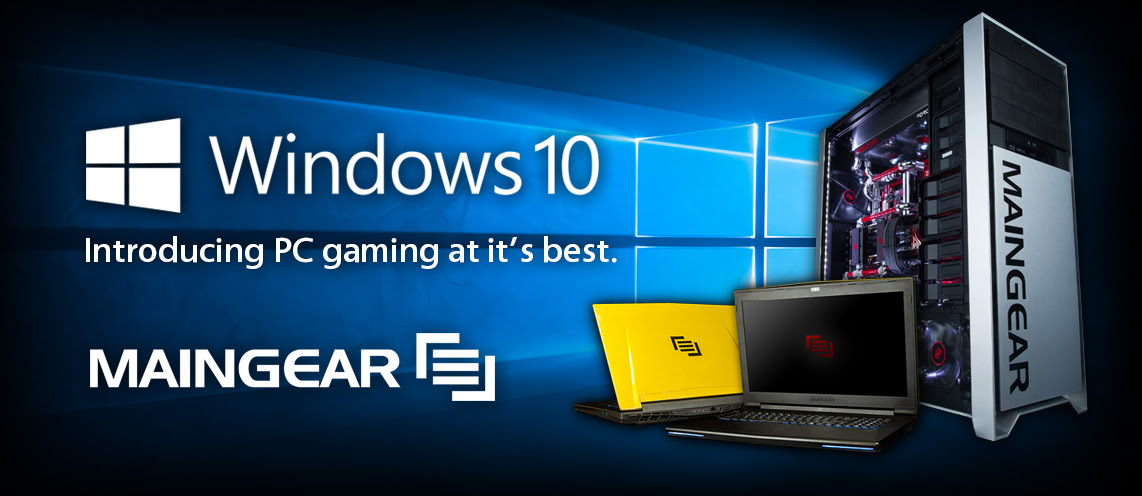 MAINGEAR Arms Acclaimed Gaming Powerhouses with Windows 10

Award-winning gaming desktops and laptops now available with Microsoft's latest operation system
Kenilworth, New Jersey – July 29, 2015 – MAINGEAR, an award-winning PC system integrator of custom gaming desktops, announces the availability of gaming systems with Windows 10, including the radically powerful SHIFT, ultra-compact and STEAM-ready DRIFT, and the lightweight Pulse gaming laptops.
Available immediately on all MAINGEAR gaming powerhouses, Windows 10 delivers an amazing user experience by incorporating a multitude of cutting-edge features, including DirectX 12 for more immersive visuals.  Windows 10 also comes outfitted with GameDVR, a user-friendly software that makes recording, editing and sharing gaming videos and footage easy.
"Microsoft's newest operating system vastly enhances the gaming experience by giving gamers full control of the system with powerful features," says Wallace Santos, CEO and Founder of MAINGEAR.  "Windows 10 makes gaming better and MAINGEAR is excited to be a launch partner."
Windows 10 is the first operating system to seamlessly integrate console and PC gaming, enabling gamers to battle in multiplayer games at the same time regardless of platform.  Windows 10 also makes streaming games from a console to a PC possible, further enabling cross-platform game sharing.
MAINGEAR's entire selection of gaming desktops and laptops are now available for customizing.  For more information about MAINGEAR, please visit www.maingear.com
###
About MAINGEAR
MAINGEAR is a high performance PC system integrator that offers custom desktops, notebooks and workstations.  Each system is hand crafted for precision performance and uncompromised quality, and has won multiple Editors' Choice awards from publications such as PC Gamer, Hot Hardware, PC World, Maximum PC, Computer Shopper and more. With a passion to build the best and most innovative high performance computers, MAINGEAR sets the standard among system integrators.
For more information visit www.maingear.com or follow us on Facebook at facebook.com/maingear and Twitter attwitter.com/MAINGEAR.