Modder Spotlight
Modder Spotlight: Robert Butry "Shadow of the Tomb Raider"
Shadow of the Tomb Raider Case Mod
We always look for mesmerizing mods and not only here in the USA but all over the world. Some say that modding is a dying art but we certainly don't see it that way. In fact, we see modding communities pop up all over the world that are able to produce unique and unbelievable mods.
In our recent search for talented modders, we came across one Italian Modder who goes by "MAYHEM MODZ". His recent work on "Shadow of the Tomb Raider" case mod was so captivating that we just had to interview him.
MI: What is your full name and the City/province you are from?
Robert: My name is Robert Butry. I'm German graphic designer and I live in Italy, in a little town called Varese.  Varese is about 80km from Milan.
MI: How long have you been modding and creating cases?
Robert: I started in 2012, I enjoyed rebuilding PCs from dumps.  Many of them needed a complete rebuild so I would fix them for fun.  After a short while, I started modifying some of them, only after I discovered that this job was called modding and I started seeing what other modders did. MNPCtech's Bill Owen helped me quite a bit to get started, and I thank him for that.
MI: What inspired you to work on "Shadow of the Tomb Raider" project?
Robert: It was a Daniels client request. Daniel Bolognesi "Twister mod", a well-known Italian modder who created many unique mods. One of his clients is a big fan of the Tomb Raider game and he wanted a unique PC. Daniel asked for my collaboration and I happily agreed to work with him. I pulled down some project ideas of how it could be designed. The glyphs and the stone effect were inspirational as we saw that a Microsoft Console mod this gave us a boost to do a better job. Here is a link to a video (https://www.youtube.com/watch?v=9_sTqH3bESg)
MI: Collaboration is the key and it looks like you did a great job with Twister (Daniel Bolognesi).  What were your strategies in this project?
Robert: Our biggest strategies were to jointly discuss and compare our ideas on the layout, color, customization and internal design of the PC.
MI: Have you faced any hard time or difficult decisions while working on this mod?
Robert: Phanteks' Enthoo Elite is a really big case, but we planned the project down to the last detail. Daniel lives in another region of Italy, so we often spoke on the phone and exchanged information with text messages. When he brought the case to me in person we discussed the details with a pizza and lots of beer….good ideas also come from with this in Italy…
MI: The texture came out great and I loved the grass coming through some area.  Have you given any thought of applying some grass on the inside of the case?
Robert: I didn't apply the grass inside, the client wanted the free interior to improve the hardware, but I only reproduced a little color. No doubt for the outside it was the right thing to do. Only with the stone wall effect would have been a bit flat, the moss from that extra touch is what we really liked.  It came out great.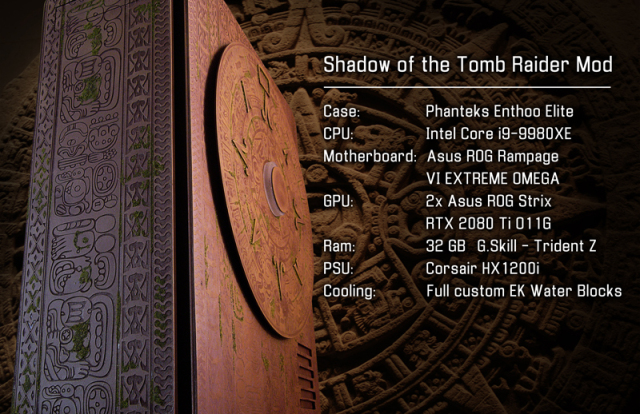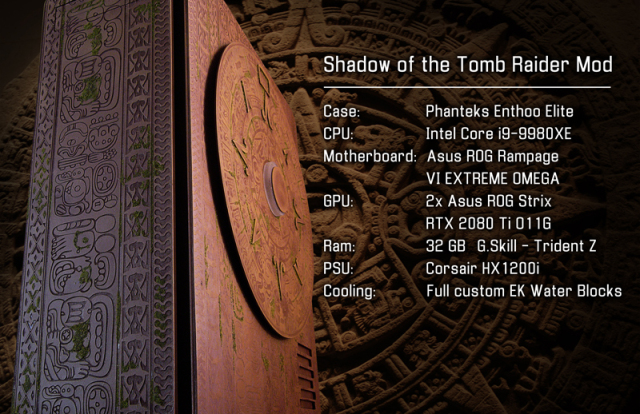 Find a complete promo video of this case on YouTube.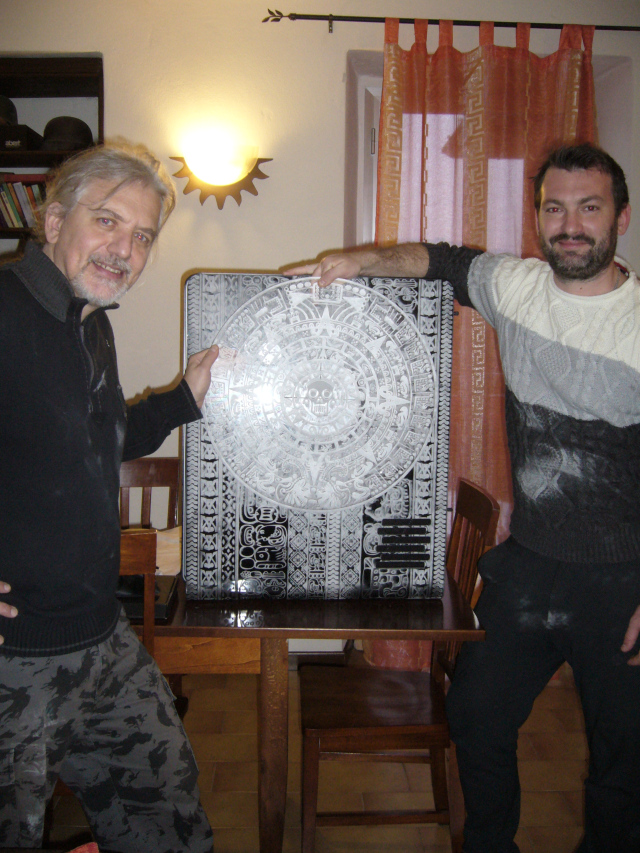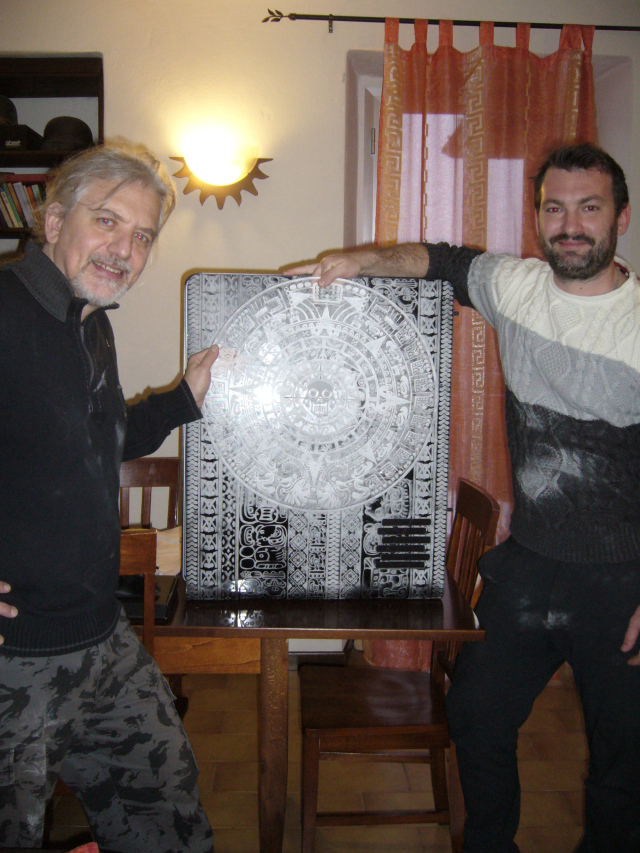 MI: Do you have a website or a channel for our readers to check out your other mods?
Robert: Yes here below.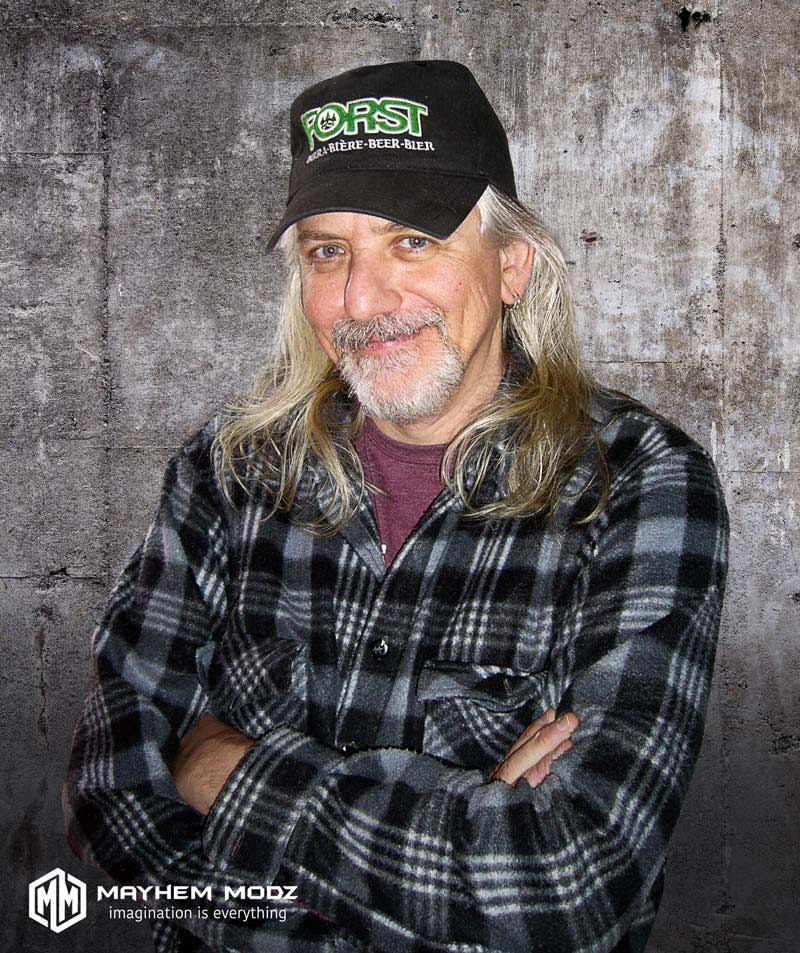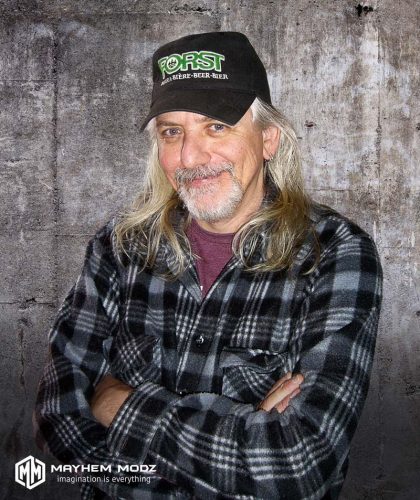 MAIL:  mayhem_modz@yahoo.com
YOUTUBE CHANNEL:  www.youtube.com/PCCUSTOMbyMAYHEMMODZ
BLOG: pccustom.wordpress.com
PINTEREST:  www.pinterest.it/mayhemmodz
FACEBOOK: www.facebook.com/pccustomitaly
INSTAGRAM:  www.instagram.com/mayhemmodz_italy
MI: Any future projects are coming up? Any details would be great!
Robert: The modder's work does not stop, it is a passion that can also become a job and I wish it to myself. I consider myself an artist rather than a modder. I often have ideas when I walk down the street or do other things and I prefer not to have a specific style but to experiment with new things that stimulate me. I think the style is very limiting in some cases.
MI: Any tips or tricks you would like to share with our audience?
Robert: The world of modding is great and fun, fun and experimenting, do not be afraid to dare. When you make a mod and it is appreciated by many people you realize that you did a great job and that satisfaction is priceless. Now together with other Italian modders, we have founded a team called Italian extreme modders to share our knowledge for those who want to know more about the links below.
ITALIAN EXTREME MODDERS LINKS:
http://www.italianextrememodders.com/
https://www.instagram.com/italian.extreme.modders/
https://www.facebook.com/ItalianExtremeModders/
Mayham Modz build log can be found right here.