Award-winning New Jersey-based system integrator MAINGEAR now offers AMD's Radeon Fury X video card in their systems, including their popular SHIFT PC. The Radeon Fury X utilizes new HBM technology, allowing for a smaller PCB footprint and higher bandwidth compared to GDDR5, making the Fury X a must-have when it comes to 4K gaming.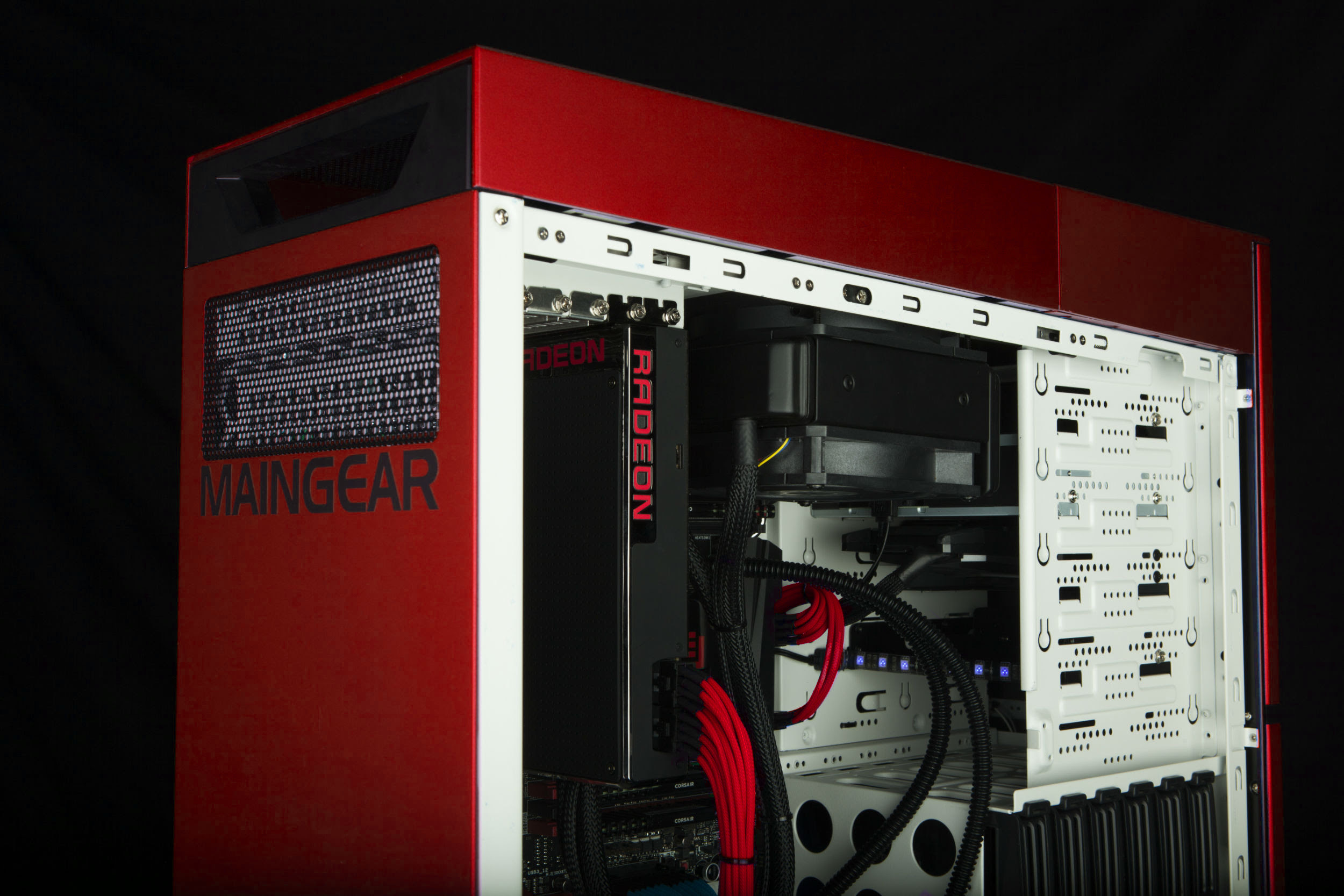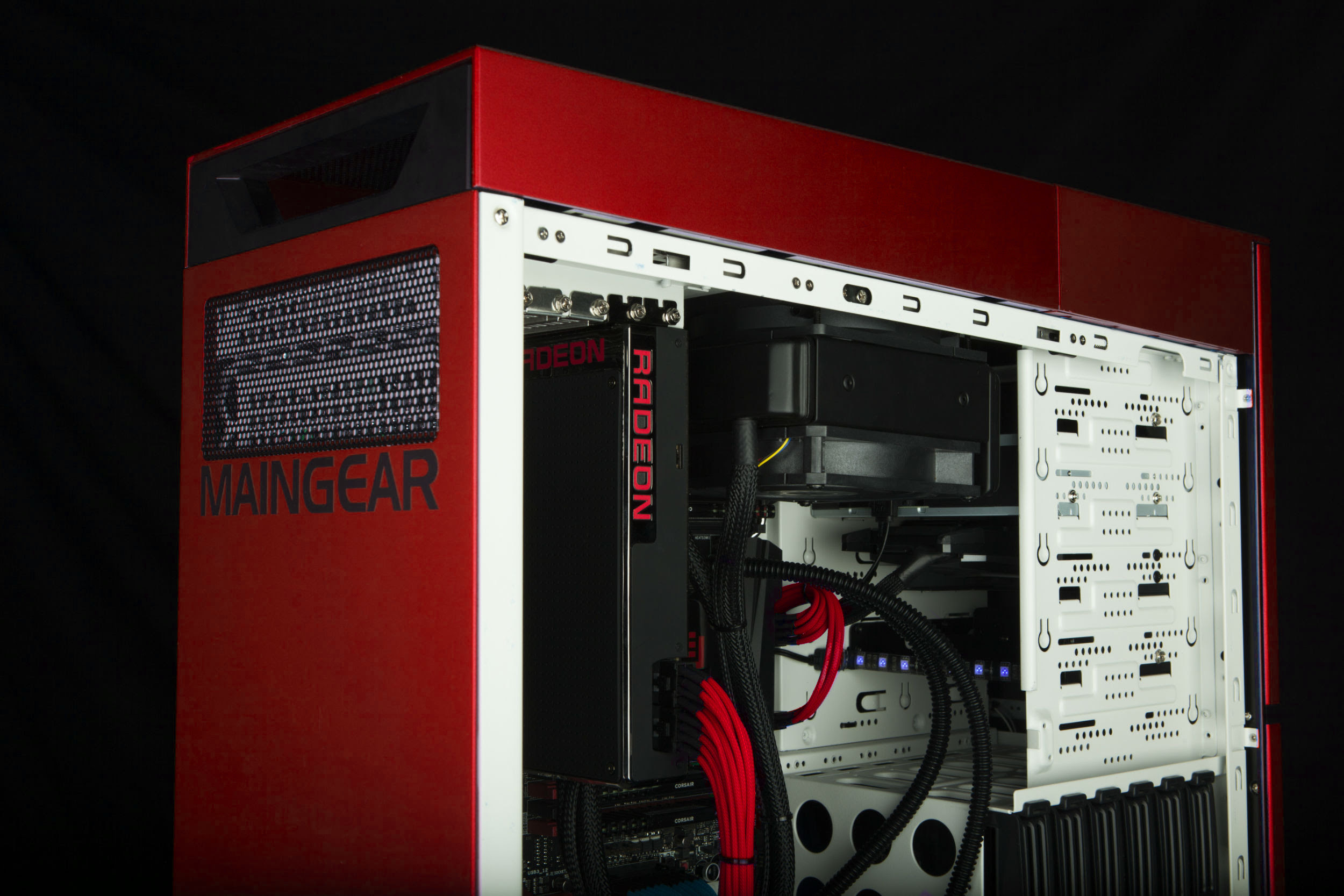 MAINGEAR Ushers Next Gen Gaming with AMD Radeon™ R9 Fury X GPUs
Ultra high-end, water-cooled graphics powerhouse delivers mind-blowing 4K and VR gaming experience
Kenilworth, New Jersey – June 24, 2015 – MAINGEAR, an award-winning PC system integrator of custom gaming desktops, ushers gamers into the next generation of 4K and virtual gaming with the AMD Radeon™ R9 Fury X GPUs.
Available immediately on select MAINGEAR desktops, AMD's R9 Fury X GPU pumps out astounding graphics with a revolutionary High-Bandwidth Memory (HBM) technology with 60% more bandwidth than GDDR5.  HBM stacks DRAM vertically to maximize space and speeds, resulting in enormous advantages in latency as well as throughput that guarantees smooth visuals even at maxed out settings.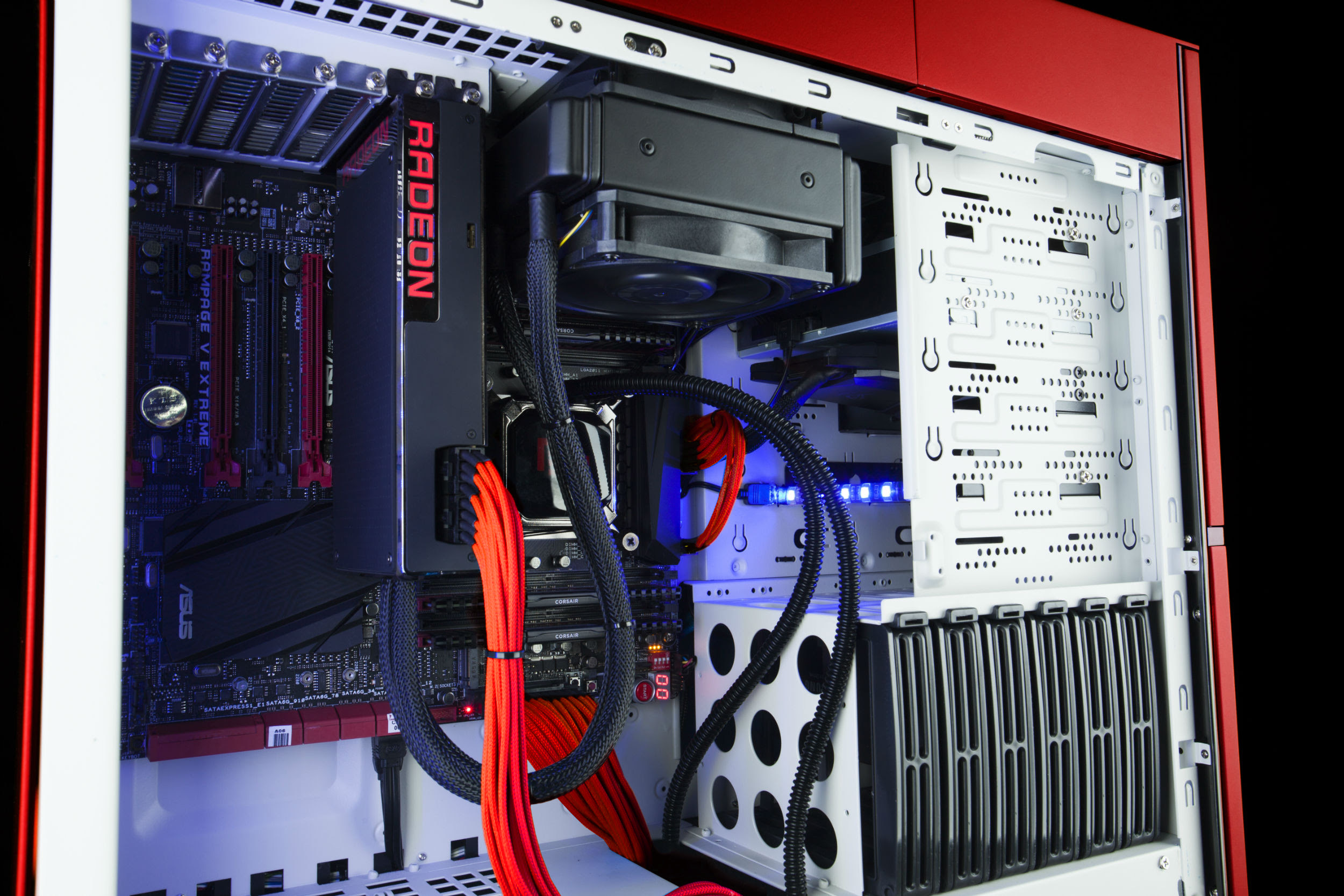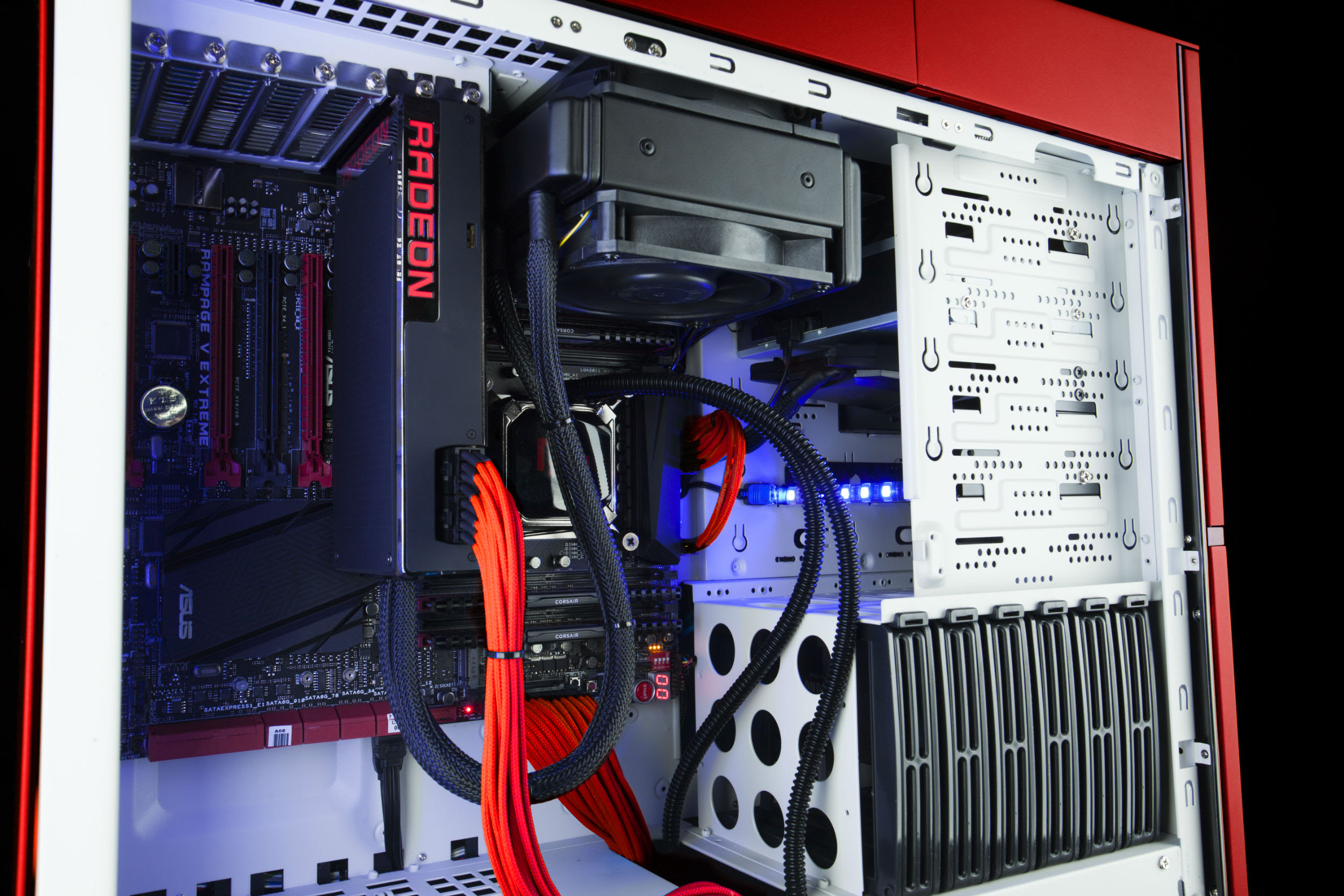 "AMD Radeon™ R9 Fury X blows away all benchmarks right out of the box and is the absolute beast in gaming graphics," says Wallace Santos, CEO and Founder of MAINGEAR.  "MAINGEAR prides itself in offering the best for gamers and we are honored to feature AMD's latest GPU in our monolithic systems."
The Radeon™ R9 Fury X GPU delivers world-class gaming experiences, but can be pushed even further with overclocking capabilities.  It offers unprecedented design flexibility and scalability, features GPU Tach activity meter and LED illumination, and is engineered for DirectX® 12 and Vulcan™.
AMD's Radeon™ R9 Fury X GPU is now available for customization with select MAINGEAR desktops, including the award-winning SHIFT.  For more information about MAINGEAR, visit www.maingear.com.
###
About MAINGEAR
MAINGEAR is a high performance PC system integrator that offers custom desktops, notebooks and workstations.  Each system is hand crafted for precision performance and uncompromised quality, and has won multiple Editors' Choice awards from publications such as PC Gamer, Hot Hardware, PC World, Maximum PC, Computer Shopper and more. With a passion to build the best and most innovative high performance computers, MAINGEAR sets the standard among system integrators.
For more information visit www.maingear.com or follow us on Facebook at facebook.com/maingear and Twitter attwitter.com/MAINGEAR.