A Closer Look at the Gigabyte Radeon RX 5500 XT »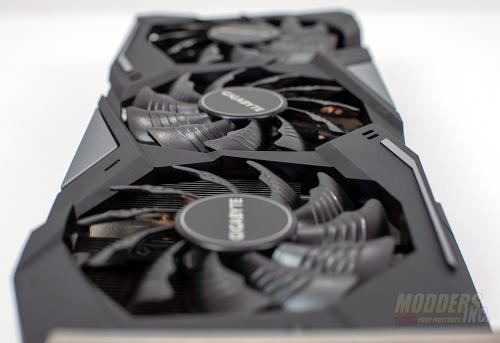 AMD unleashed their latest NAVI GPU, the Radeon RX 5500 XT. Our sample for this review is the Gigabyte Radeon RX 5500 XT.
AMD claims the Rx 5500 XT is a 1080p powerhouse. Based on the Steam Hardware Survey, there are a ton of gamers utilizing 1080p. It makes perfect sense to me to build a product where a good majority of your customer base is. The Radeon RX5500 XT comes in two flavors, a 4 GB version and an 8 GB version. The RX 5500 is designed to compete in the $200 GPU market.
AMD has really been clicking on all cylinders lately one both the CPU and GPU sides of the house. Back in July, AMD  revealed NAVI to the world in the form of the Radeon RX 5700 and the Radeon RX 5700 XT models. I had a chance to review each of them and was impressed with gaming performance at both 2560×1440 and the 3840×2160. Most games were playable at 1440 utilizing the ultra preset. At 2160, I tested the cards that the Ultra preset but later played on the 5700 XT using high settings and was for the most part satisfied.  Sadly, no reference cards are being built for the Radeon RX 5500 XT so all cards are going to be from add-in board (AIB) partners.
Coinciding with the release of the Radeon RX 5500 XT is a new software suite called Radeon Software Adrenalin 2020 edition. The new software is an evolution of the suite AMD has been working on and focuses on three key areas, software features, performance, and stability. The beauty is that the new software features not only work on the latest and greatest hardware but it also works on older GPUs back to the RX 400 series.
Specifications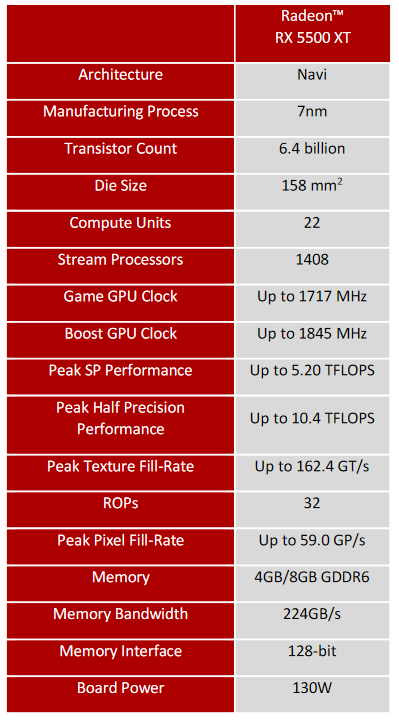 Packaging
Since AMD is not making a reference version of the RX 5500 XT, AIB partners will have first dibs on getting their products to market. Our sample is the Gigabyte Radeon RX 5500 XT. This version features 8 GB of ram. The gigabyte eye is prominently displayed on the front of the box. Take note, this is also the OC edition card. On the rear of the box, Gigabyte has included key features as well as minimum system requirements. Also, graphics are features showing off the cooling solution as well as the RGB lighting and the backplate of the GPU.
Inside, you'll find a thicker clamshell-style cardboard box. The top cover features gigabyte's logo. You'll need to move this out of the way to get to the goods underneath. The RX 5500 XT is protected by a thick foam housing and wrapped in an antistatic bag.