In Win Development Inc. has announced its first case modding competition, but it is not just your ordinary contest. In Win has invited some of the top modders from around the world to do live case modding where the magic happens, in the In Win Gueishan Factory (Taoyuan City, Taiwan) . During the May 27th – 29th , 2016 event the selected modding teams will have access to In Win's professional grade equipment and to showcase their skills with the pressure of the clock ticking in the back of their minds. These modding enthusiasts can be inspirational and create masterpieces when they have the luxury of time. They will have only 24 hours in a three-day time span to create an original work of art.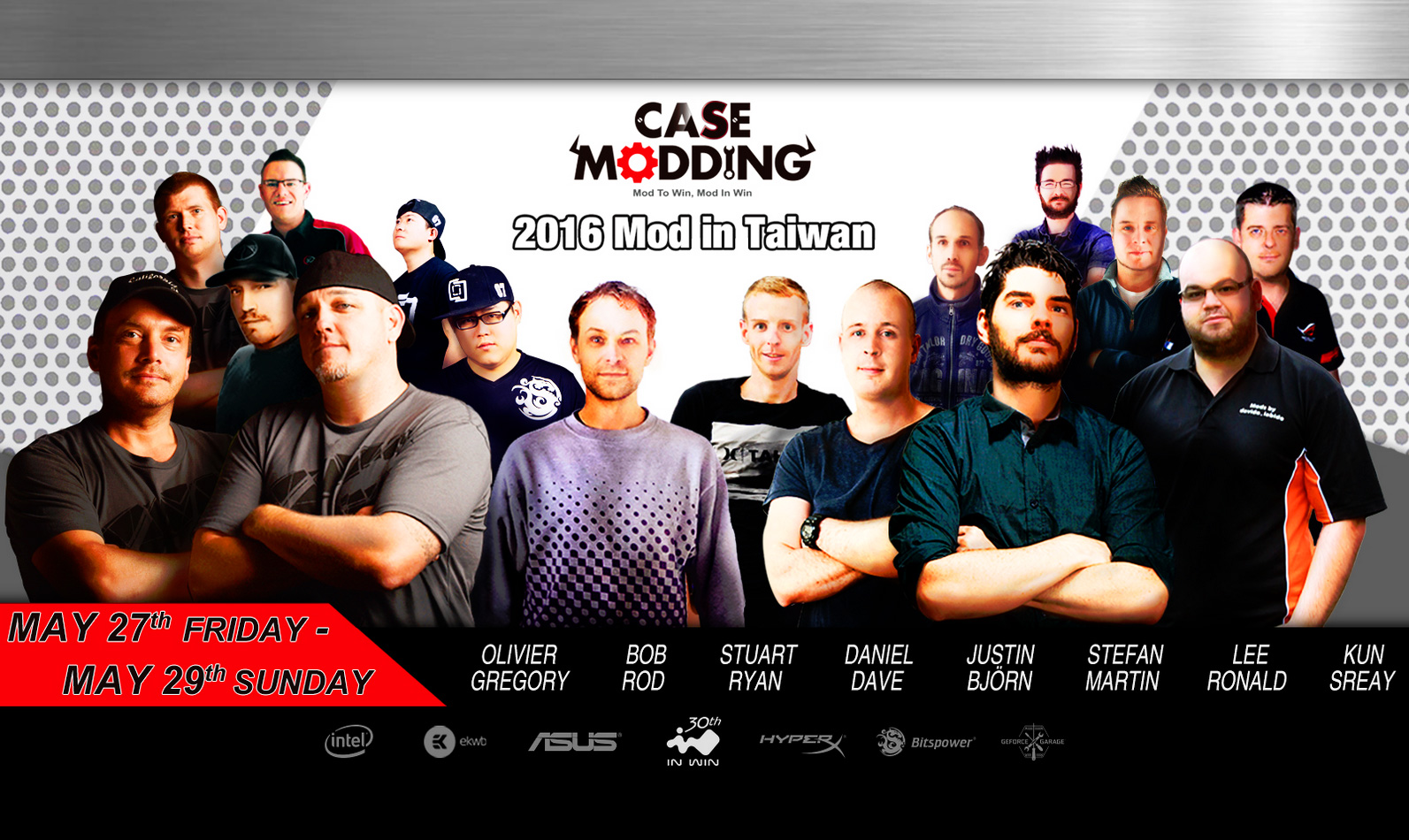 When the 24 hours is up all case modding entries will be displayed at the In Win booth at the Taipei World Trade Center Nangang Exhibition Hall during Computex 2016. During the tournament there will be professional media present to broadcast all the excitement to various channels. In Win invites everyone to view the case mod builds through their partnered media (Modders-Inc is one) or at the Computex booth from May 31st to June 4th , 2016!
So who are the lucky ones that have been selected to endure the 24hrs of pressure? Meet the teams
| | |
| --- | --- |
| TEAM MBF | TEAM BABETECH |
| TEAM RUNNING WITH SCISSORS | TEAM BSMODS |
| TEAM SMPC MODDING | TEAM KuN MOD |
| TEAM MONGOOSE | TEAM DOWN UNDER |
Time Table
5/27 Fri – 5/29 Sun
Three days of competition (8 hours per day)
In Win Factory
5/29 Sun 15:00
Online Voting Starts
In Win Forum
5/30 Mon
Builds set up in Computex booth
TWTC Nangang Exhibition Hall
5/29 Sun 15:00 – 6/3 Fri 13:00
Online Voting, Professional Judging and Onsite Voting
In Win Forum and TWTC Nangang Exhibition Hall
6/3 Fri 14:00
Award Ceremony at In Win booth
Prizes
Best Design Award:
USD$2,000.00 Cash, Computer Components (provided by Sponsors) and choice of In Win chassis
Innovation Award:
USD$1,000.00 Cash, Computer Components (provided by Sponsors) and choice of In Win chassis
In Win's Choice Award:
USD$1,000.00 Cash, Computer Components (provided by Sponsors) and choice of In Win chassis
(The case modding with the most production value as selected by InWin professional jury)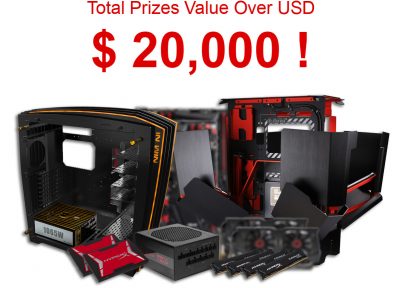 Voting
Best Design Award / Innovation Award
30%- Online Voting
In Win forum fans via In Win platform
10% – Onsite Voting
In Win Computex 2016 booth
20% – Professional Judging
In Win RD and Management
20% – Invited Media
Allround-PC, Bit-Tech, Cowcotland, eTeknix, Hexus, Modders-Inc., TweakTown, XFastest
20% – In Win Partners
ASUS , HyperX , INTEL, NVIDIA, EKWB , BITSPOWER
Themes
Each team will be able to pick from one of the following three themes to create their case mod from.
Medieval, Spaceship, and Military.
During the Mod in Taiwan contest, In Win will provide the designated Computer Chassis, Power Supply and other computer components (from our sponsors).
Sponsor for this first time In Win event are:
Intel, Hyper X, ASUS, GeForce Garage, ekwb, Bitspower