The hobby of case modding (modifying your PC to make it look different) has been around a long time. I should know as I was pretty much there at the beginning. I have seen it at its high's and low's and it has had quite a few of both those, so why is modding making a come back? I personally think there are several things that have contributed to it popularity again, but for this article I will touch on two of my own thoughts.
The PC vs Console war
The rise of the eSport world
The PC vs Console has always been a hot topic like Ford vs Chevy, Coke vs Pepsi, Intel vs AMD and so on. There are always two sides to every battle, which brings good healthy competition and better products. I think the core of the this battle is actually this… Plug and Play vs the Hands On players. You have a greater number of people that want to play games, but do not want the hassle of figuring out which hardware and software to use so the Plug and Play ease is where a majority of gamer's pick. Now for those that REALLY like to game know that you have to put a bit of time, money and effect to get the most out of your machine. We also know you get a much better product and gaming experience when you go this route. These people are the ones that are comfortable with takng a PC apart so they have no fears when it comes to customizing their computers with better cooling, lights and other means of case modding. If you are already taking your PC apart on a regular basis why not build something special and unique. This are the same people that like to go to LAN parties because they also know that the greatest gaming experiences happen when you are packed into a room with all you buddies and can talk BS right to them and have a good laugh.
Take what was said above and then add in that the eSports seems to have finally taken off and is becoming more mainstream. You mean it wasn't before? Not really, again I have seem several attempts over the 10-12 years by the gaming communities and companies to make this a real sport. Finally with China grabbing onto this full force with millions of dollars being invested. According to eSportsobserver.com   Chinese internet giant Alibaba Sports Group announced its partnership with the International eSports Federation and invested $150 million. Just a few weeks later Focus Media—a Chinese outdoor advertising firm—led an $81 million funding round for eSports startup Sport of the Heroes and the list grows. Even in the USA Dallas Maverick's owner and star of the TV show Shark Tank has invested $7 million dollars into the eSports arena.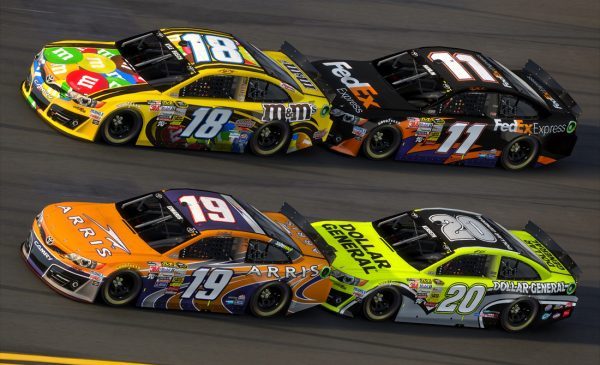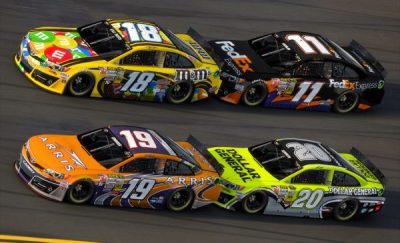 So what does this have to do with case modding, sponsorship, Lets take to the American sport of NASCAR, teams are normally sponsored by one major entity and a few smaller ones. People who are die hard NASCAR fans, eat, drink, and used all the products that their favorite driver has posted on their cars. The same can be said for eSports athletes and teams. If team Killer Teddy Bears uses a mouse and keyboard from a particular manufacture and they continue to win, then I too must have that so that I can be as good as them and have the advantage over my opponents who use a different product. NASCAR cars are modified cars and have some wild paint jobs plus the sponsor logo's that gets to be seen for the whole duration of the race by 10's of thousands of fans at the race and another few million on television, ads and anytime the sport is talked about. This kind of advertising lends itself easily to the eSports world thus you need to have a great looking case with your sponsors on it. Once people see what their favorite eSports athlete or teams have they have to have it too.
In the next article we will talk about how social media and online shopping has contributed to the rise of case modding.