Good news for enthusiasts looking to alleviate storage bottleneck on their Intel-based mobos, MSI has announced support NVM Express storage for their X99, Z97 and H97 mainboards. This feature is available via BIOS update and MSI has released a list of the motherboards that supports the feature and the BIOS version needed in the official press release below:

MSI First to Support NVM Express Storage on all X99/Z97/H97 Motherboards
MSI, world leading in motherboards, is the world's first motherboard brand to fully support the next generation in storage control, NVM Express. All MSI motherboards sporting Intel 9 series chipsets including X99, Z97 and H97 are now supported. MSI has prepared BIOS updates which are now available for download. NVM Express is the next generation PCI Express storage standard introducing lower latency and lower power consumption but increased transfer speeds compared to the legacy AHCI controller.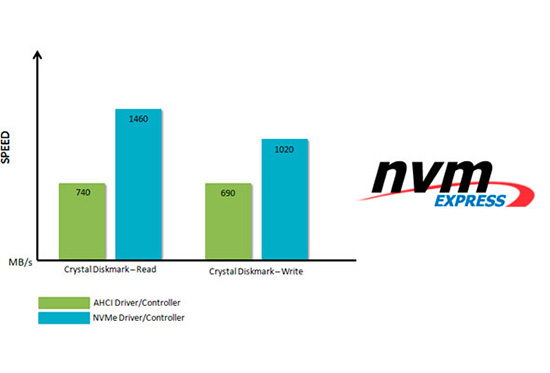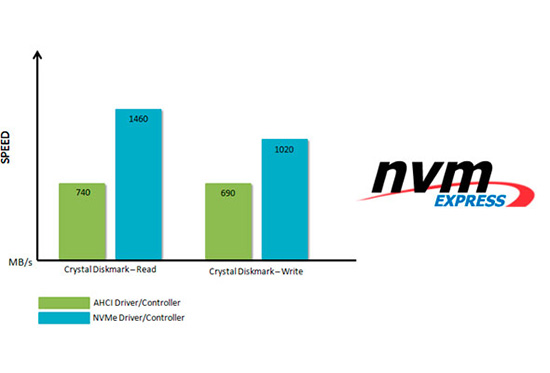 MSI's R&D fine-tuned the BIOS to fully unleash all the power NVMe has to offer while supporting the majority of devices available on the market without any hassle. With the latest BIOS, MSI X99/Z97/H97 motherboards can support NVMe devices as primary storage under Windows7 64bit and Windows8.1 64bit and fully support NVMe booting. The BIOS updates can now be downloaded from msi.com. The table below describes all supported models and BIOS version.