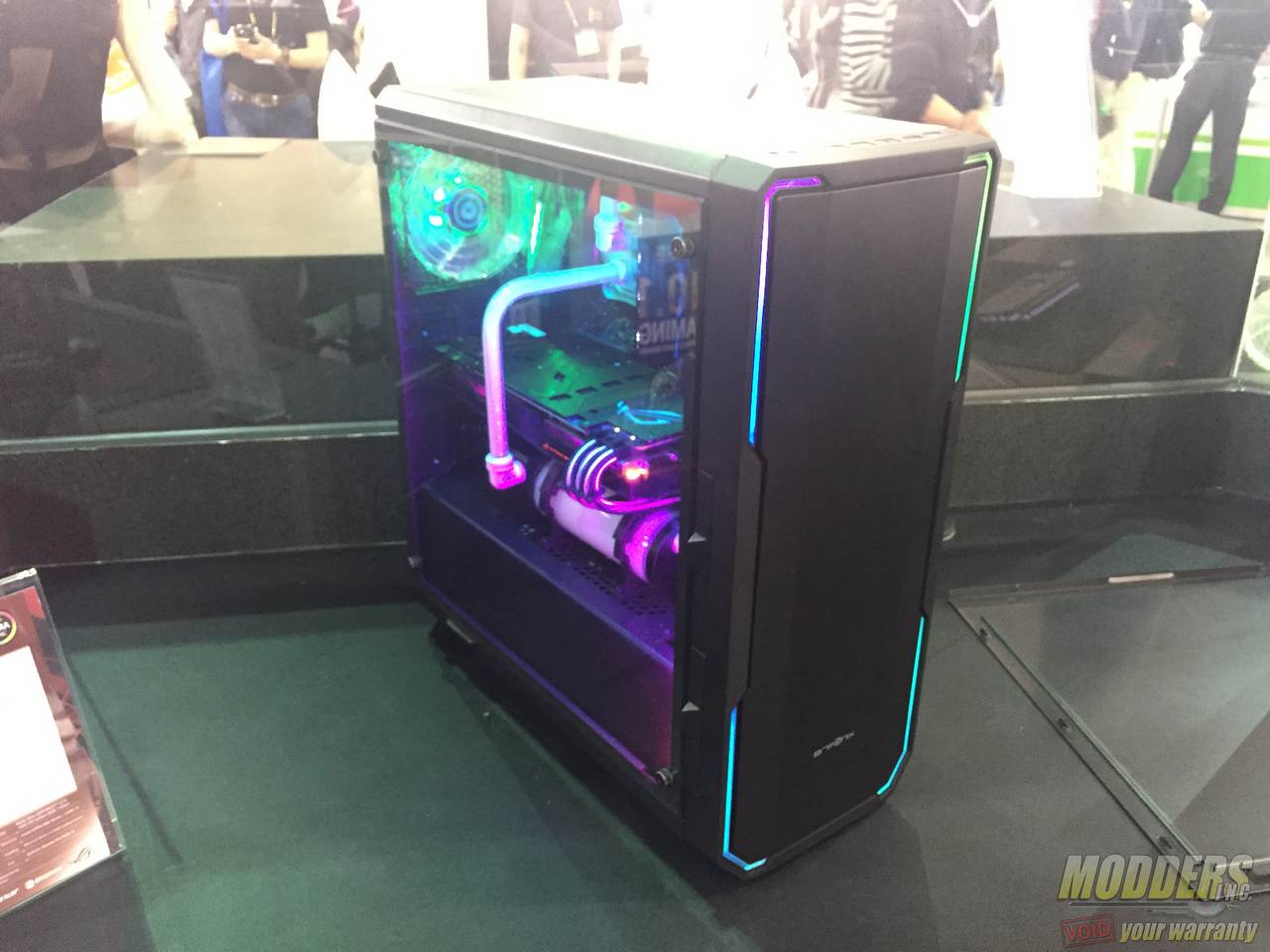 BitFenix specializes in providing great bang-for-buck cases, so at Computex 2017 they had several new models on display. This includes a new Nova TG, the Portal, the Shogun and the new Enso Showcase.
BitFenix Nova TG Edition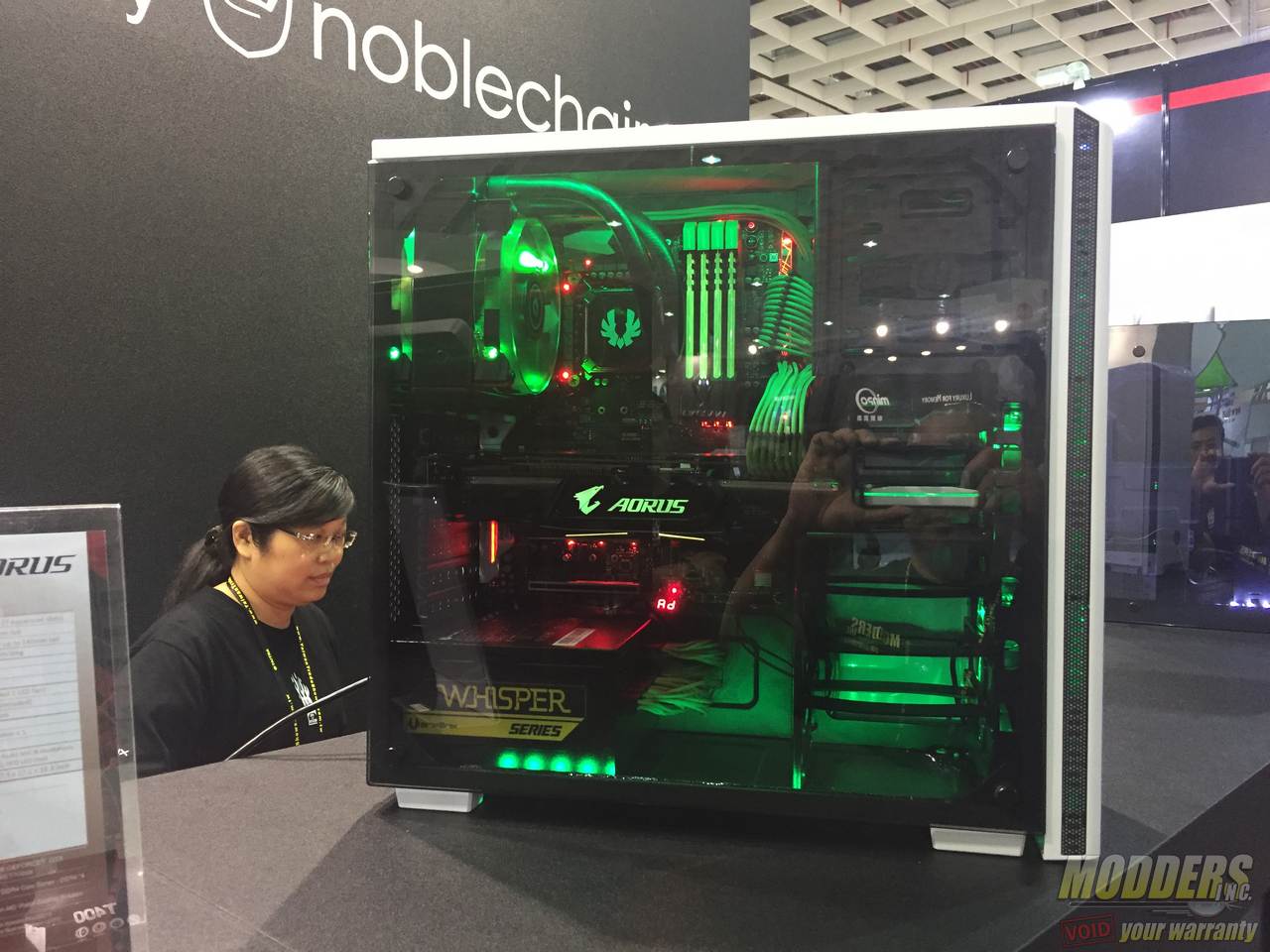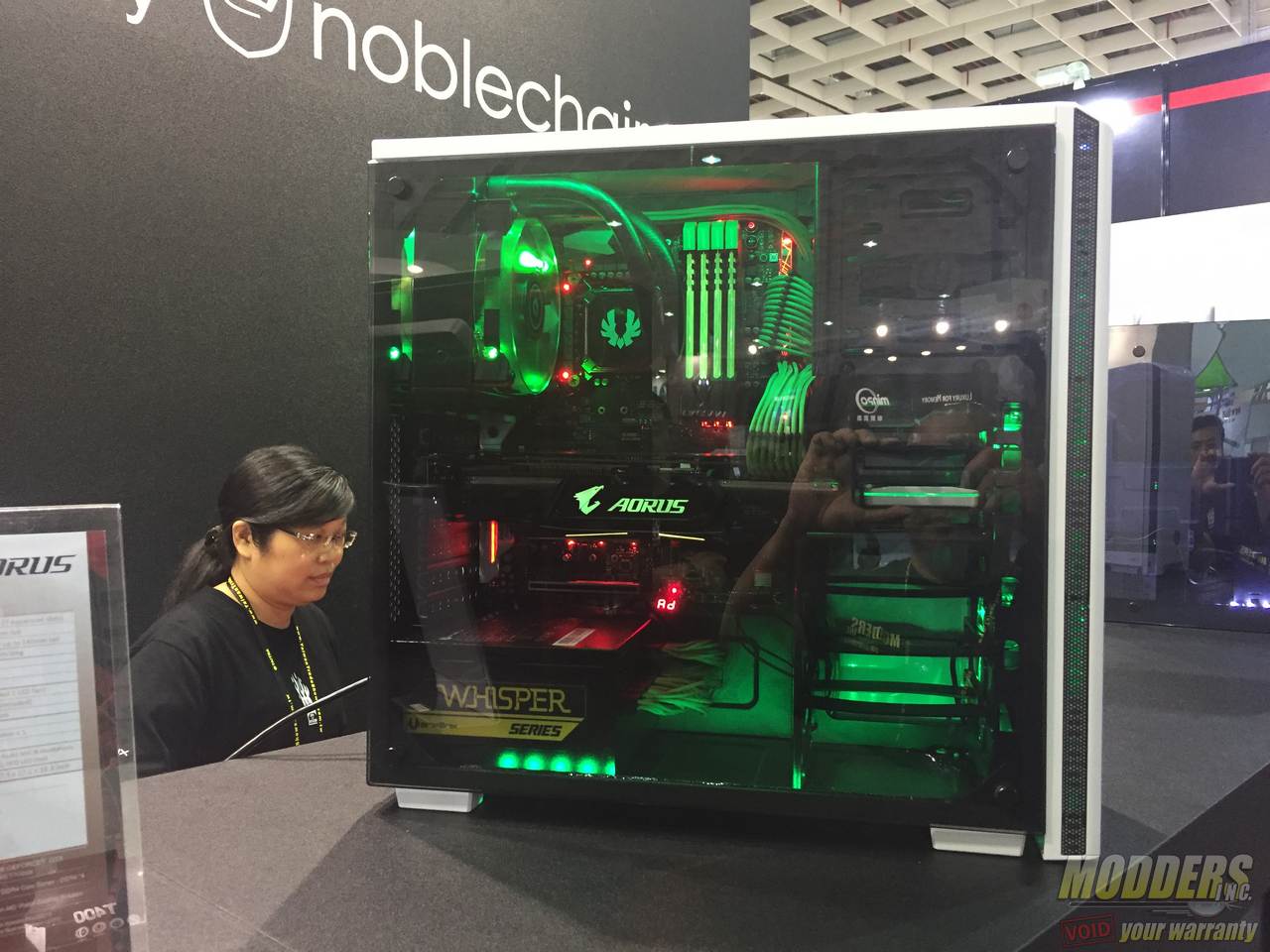 The BitFenix Nova is one of the most affordable cases in the market and actually earned the 'Must Have' award here at Modders-Inc. The new Nova TG version is outfitted with a tempered glass side panel and is targeted for a €50 price tag. That is quite astounding since that would make it lower priced than what the OEM manufacturers are offering for budget tempered glass case. Obviously, this price would still depend on the distributor per region. In terms of features, the case itself is very solid compared to other sub €50 cases even without the tempered glass option.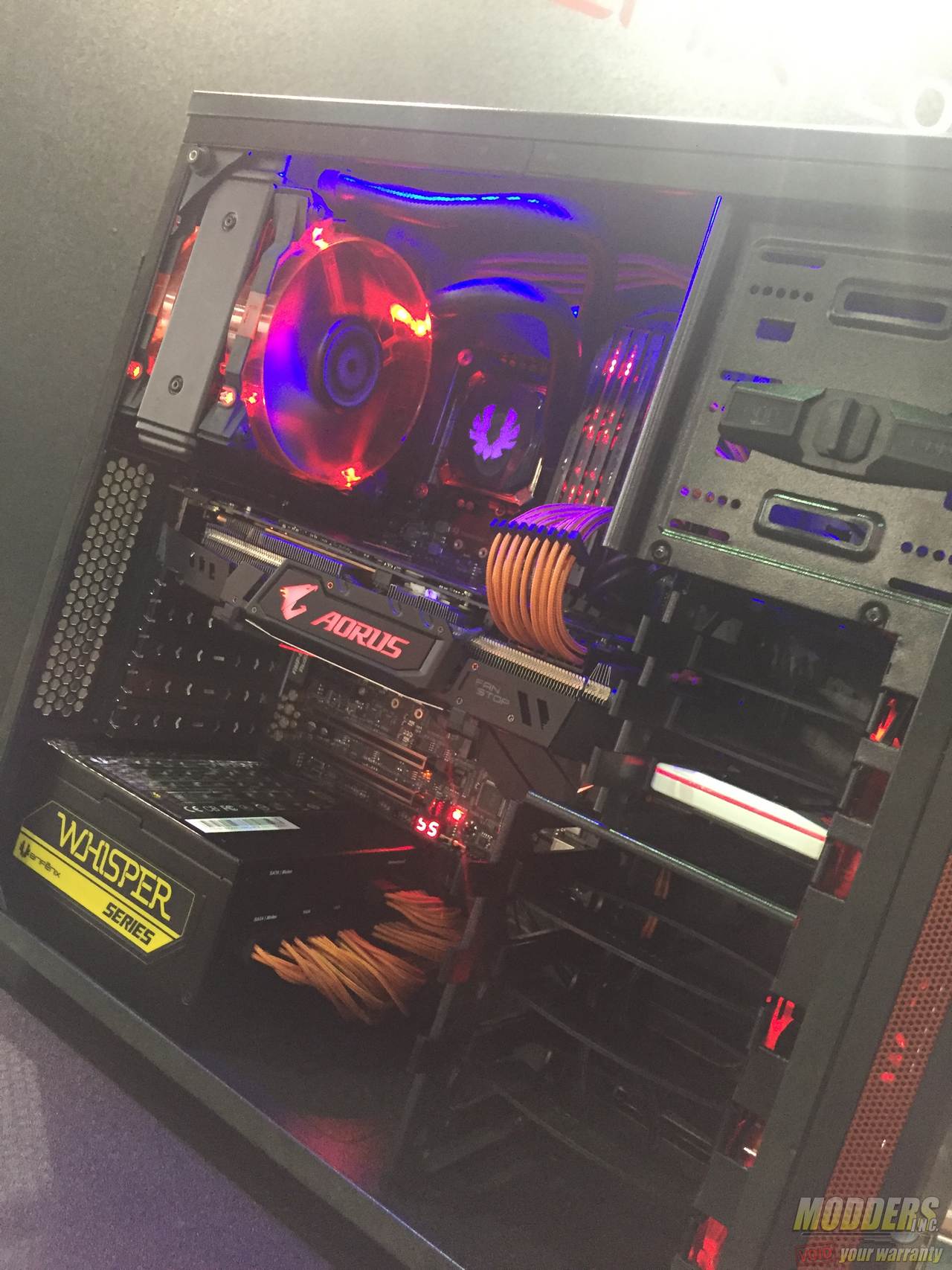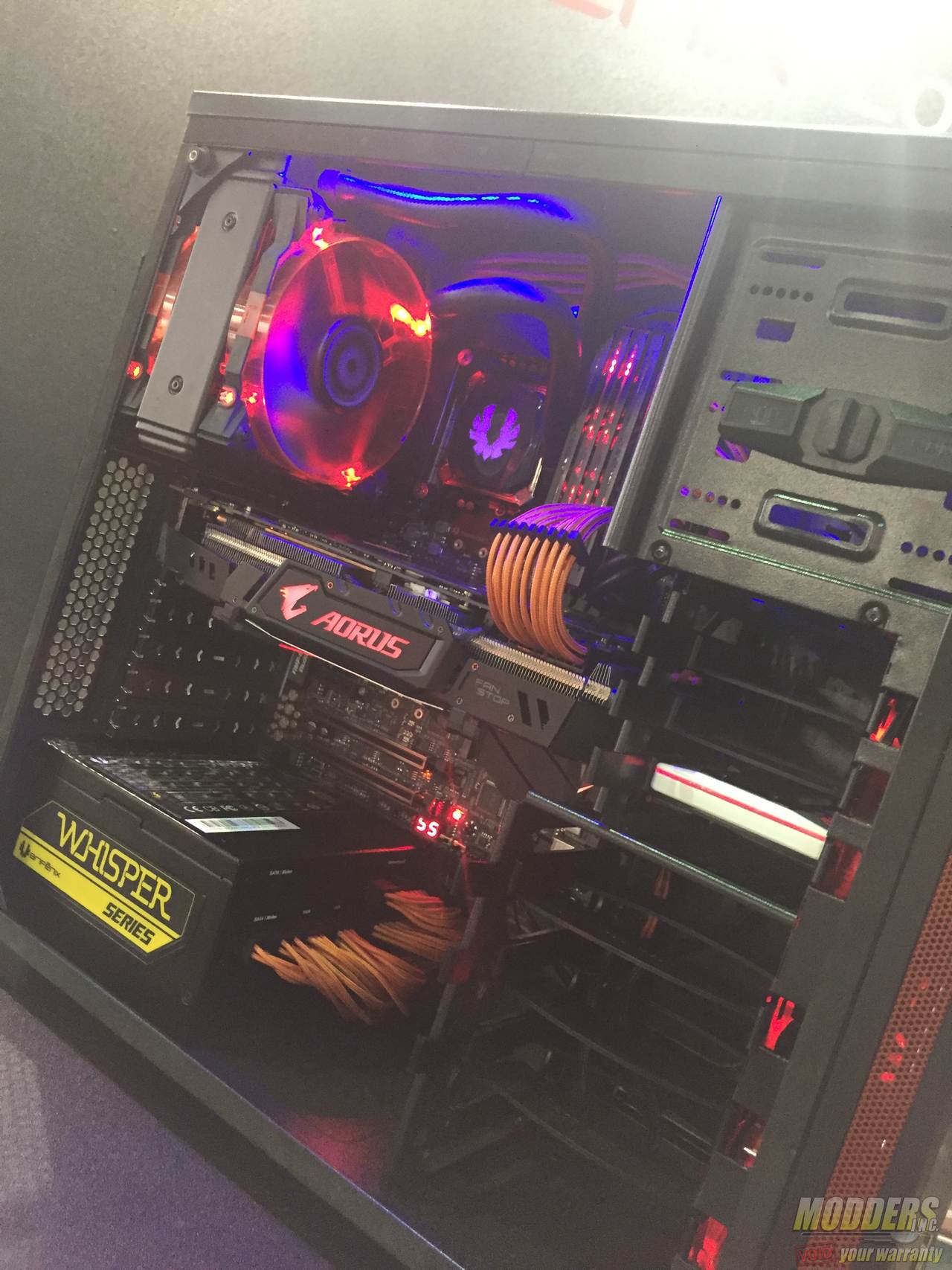 BitFenix Shogun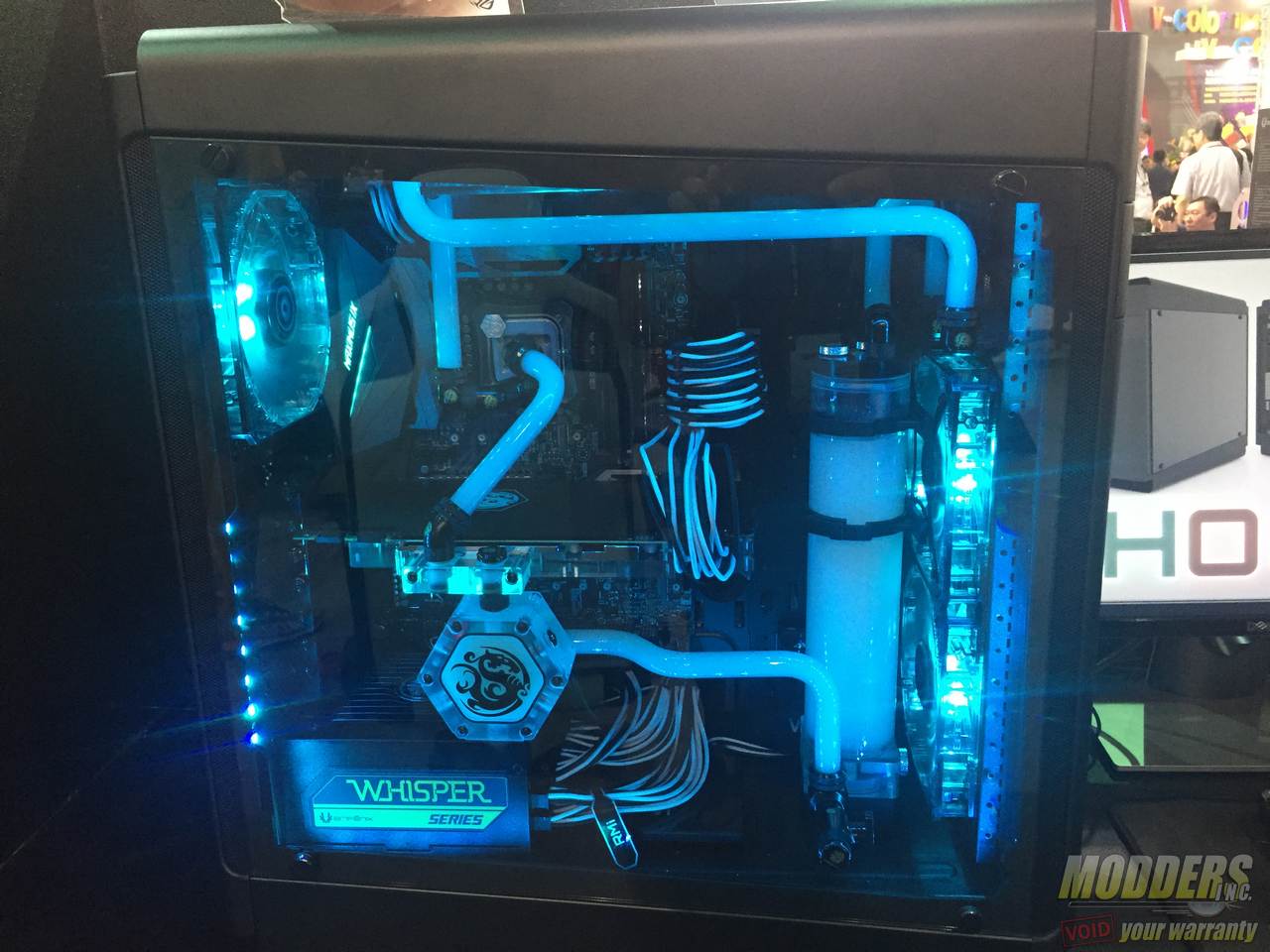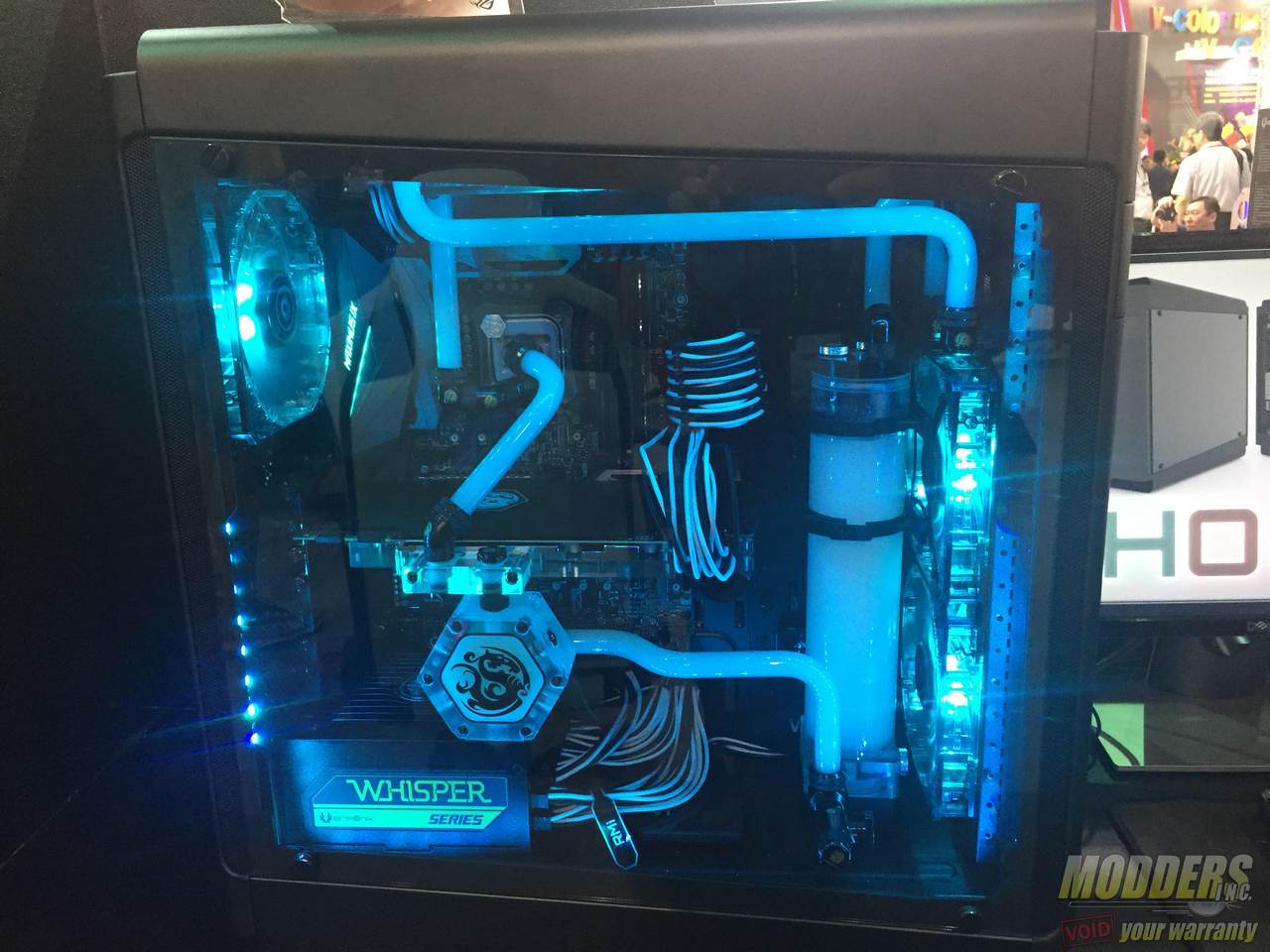 The BitFenix Shogun came out earlier in 2017. It supports EATX motherboards and is outfitted with a dual tempered glass side panel. The case is also competitively priced at $149.99 for a chassis that has RGB LED capabilities, extensive liquid cooling support and curved aluminum panels.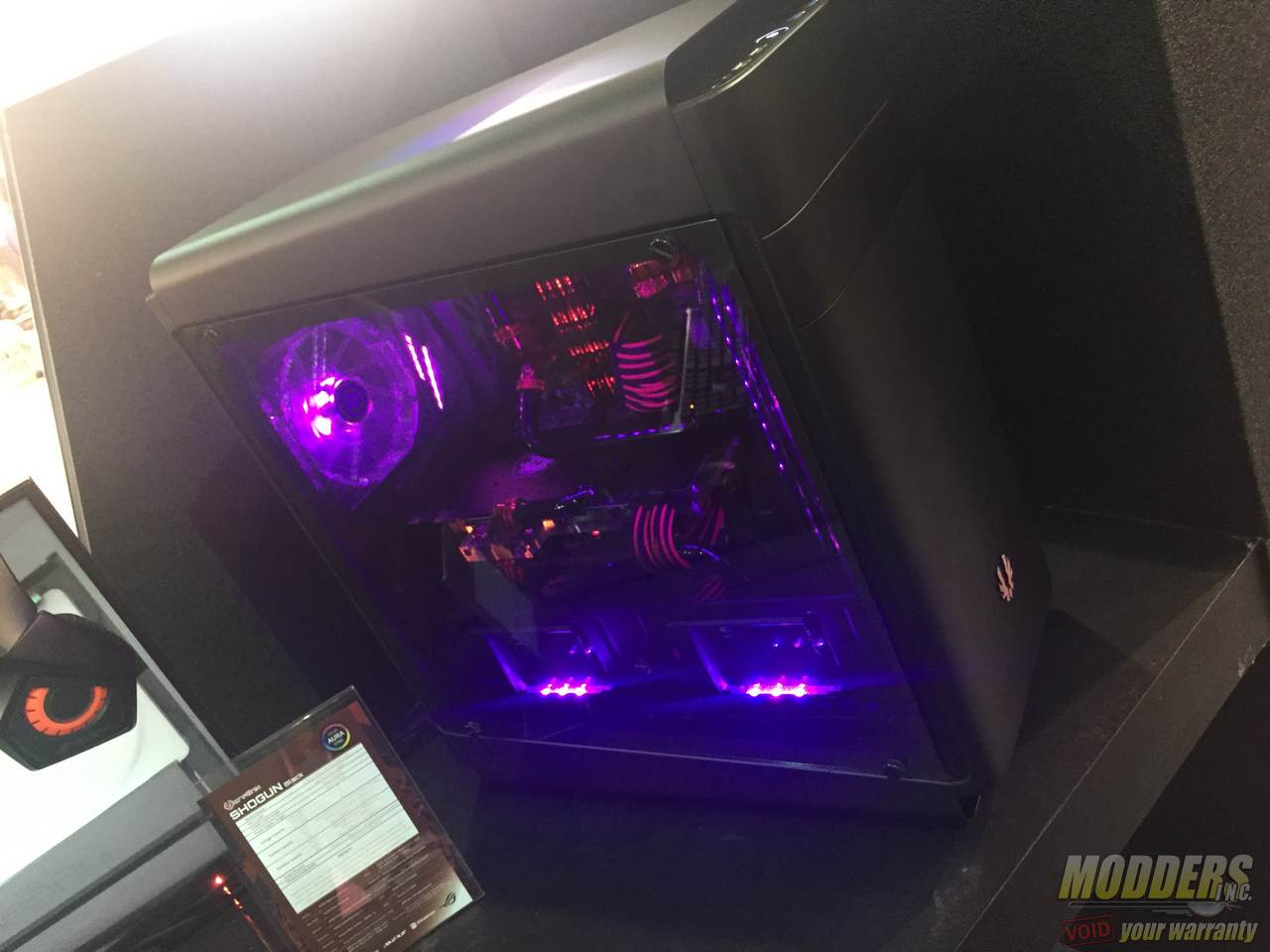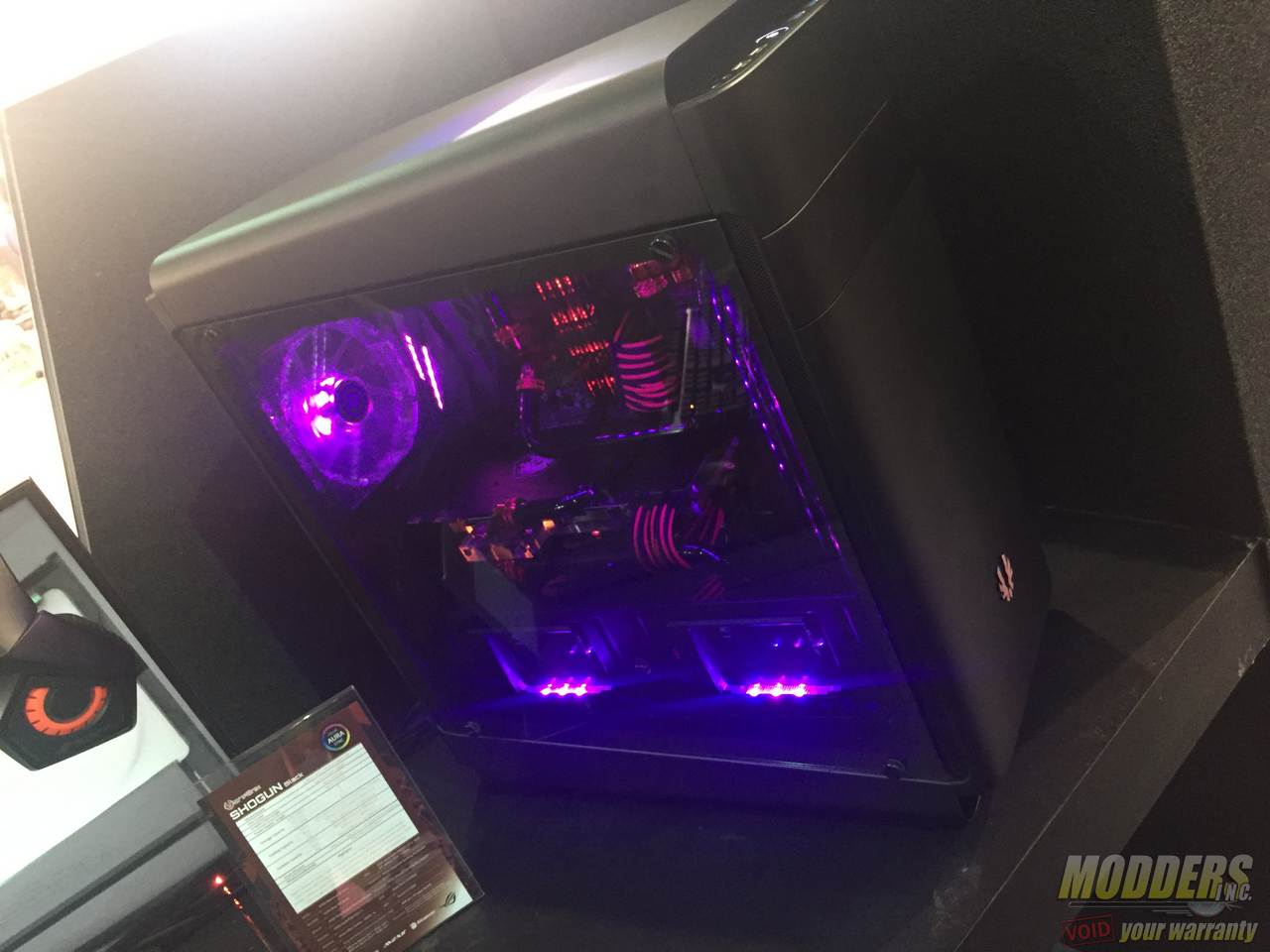 BitFenix Portal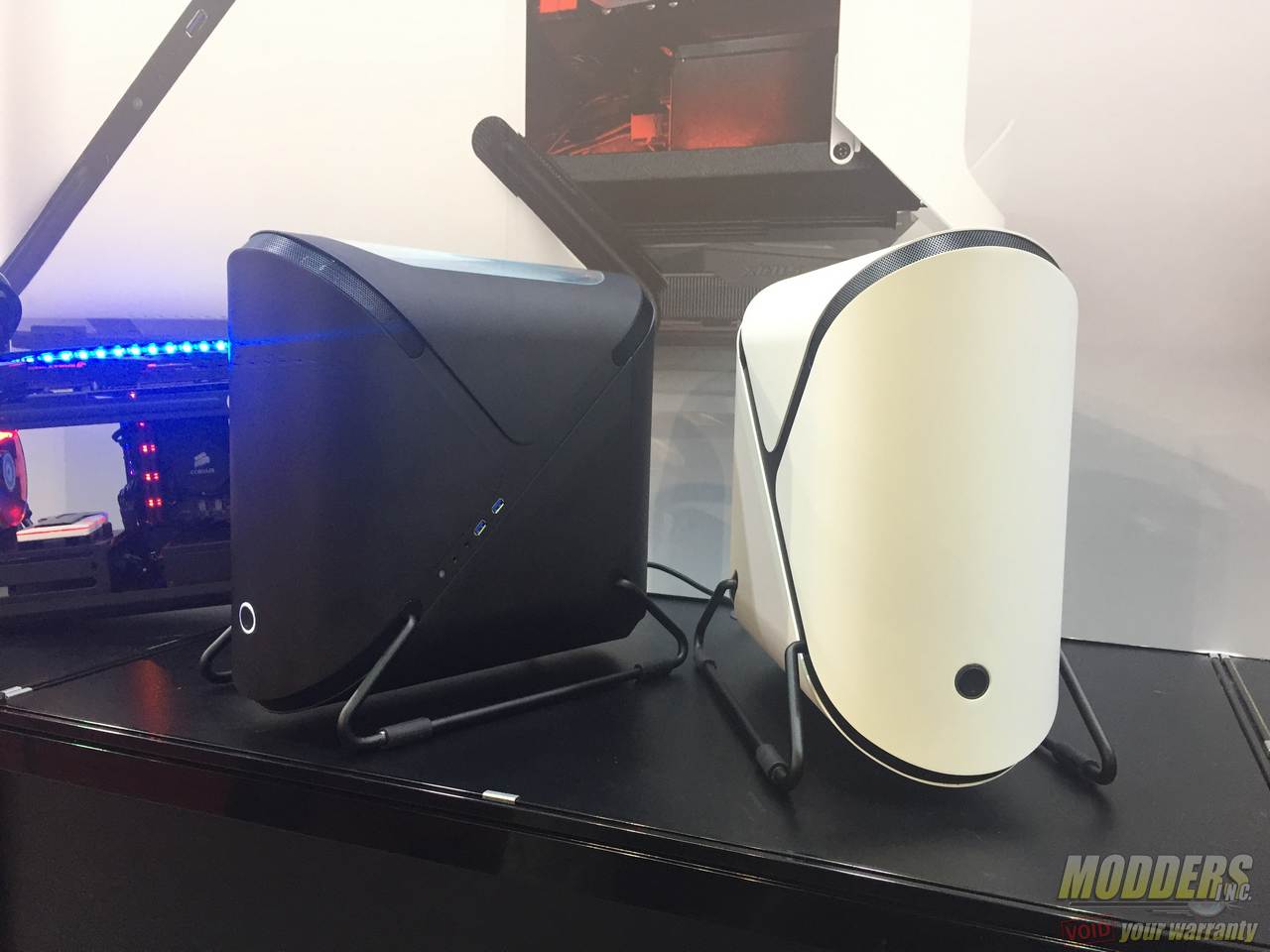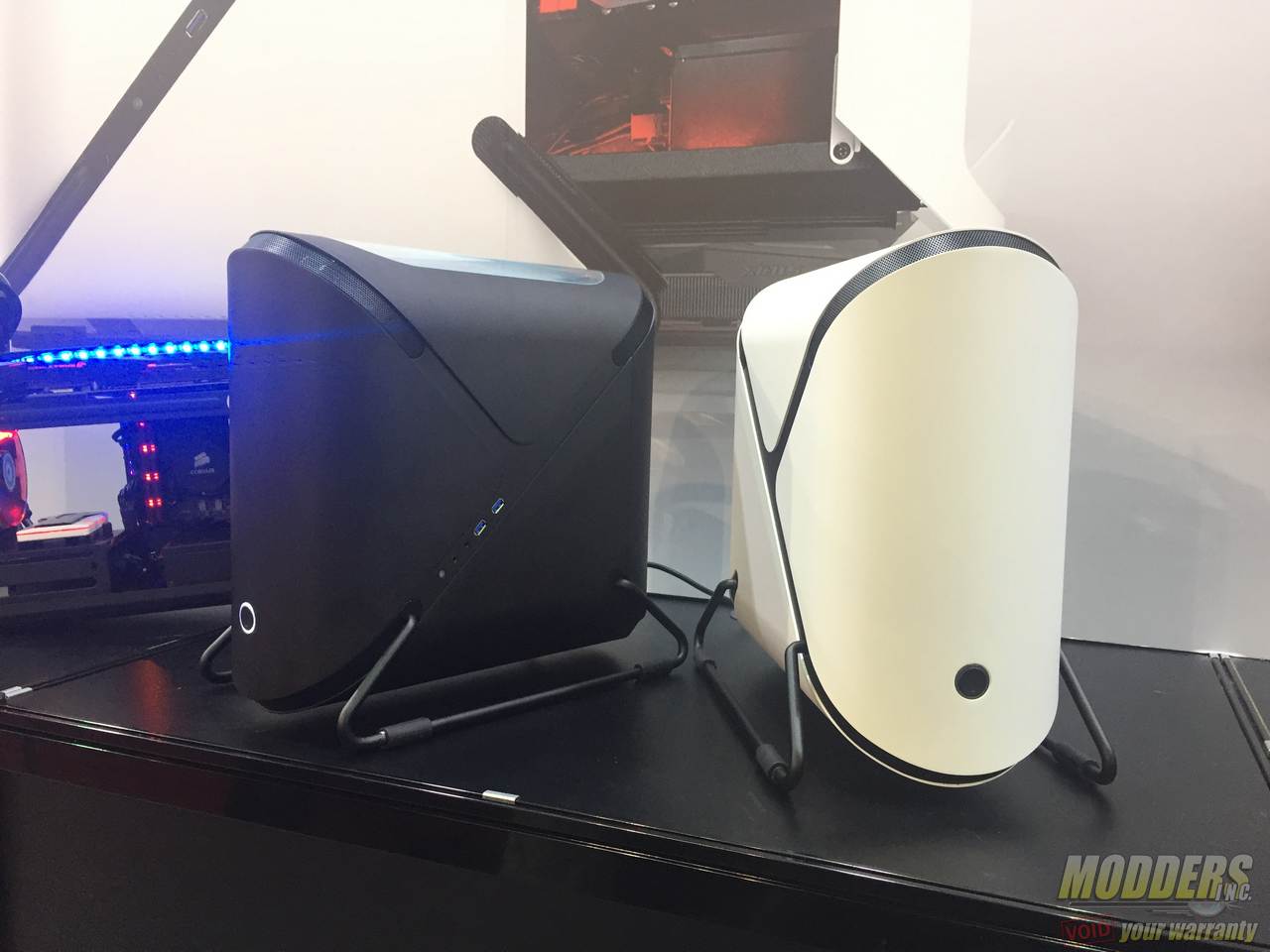 The BitFenix Portal is recently launched several months before Computex but it has quickly gained the attention of many users. It features a compact, curved styling that is would not look out of place in the living room. The Portal is available in black or white, with a windowed top or non-windowed option. The compact case also supports mini-ITX motherboards and SFX power supplies. All versions, regardless of color or features cost $139.99.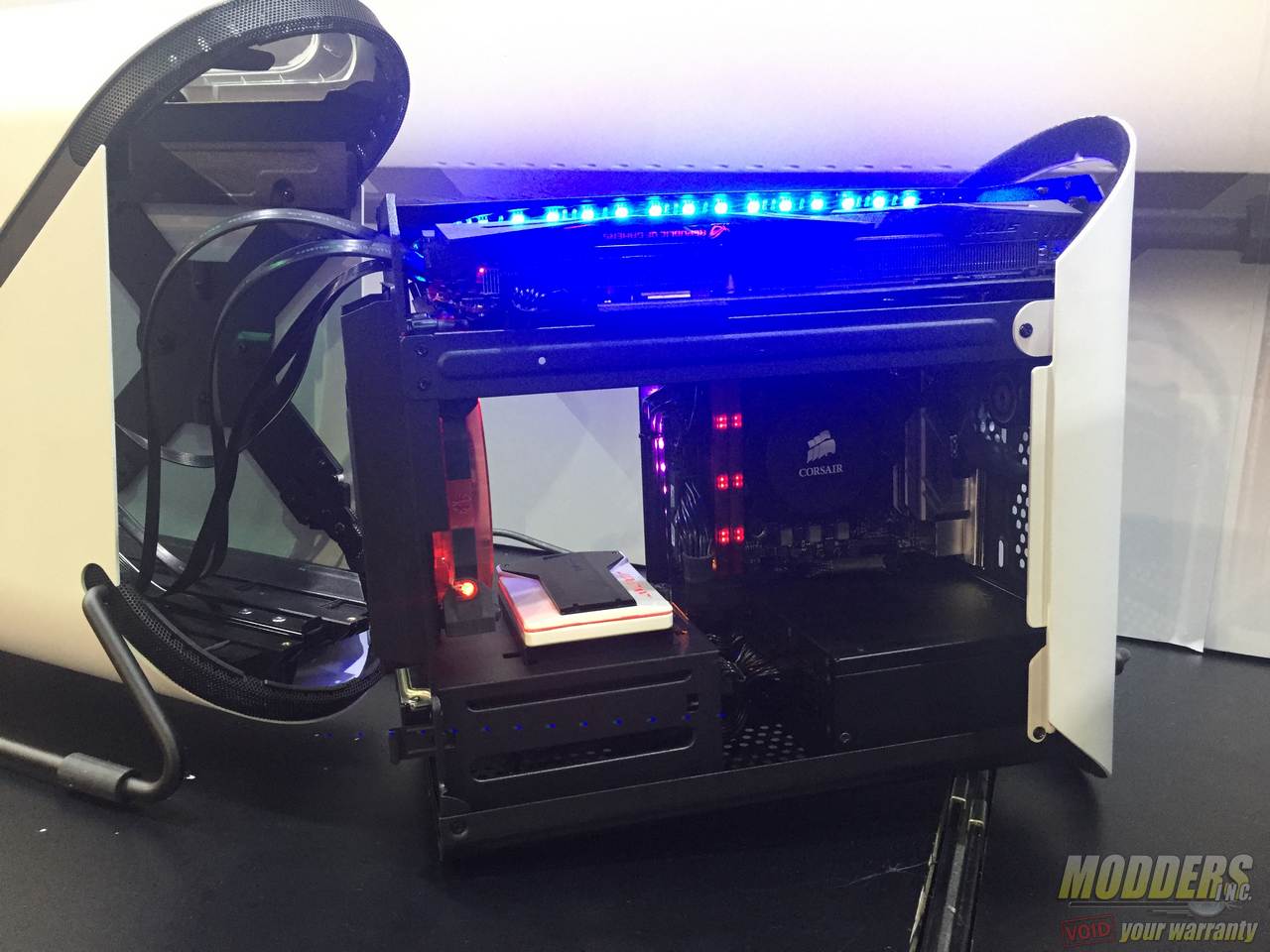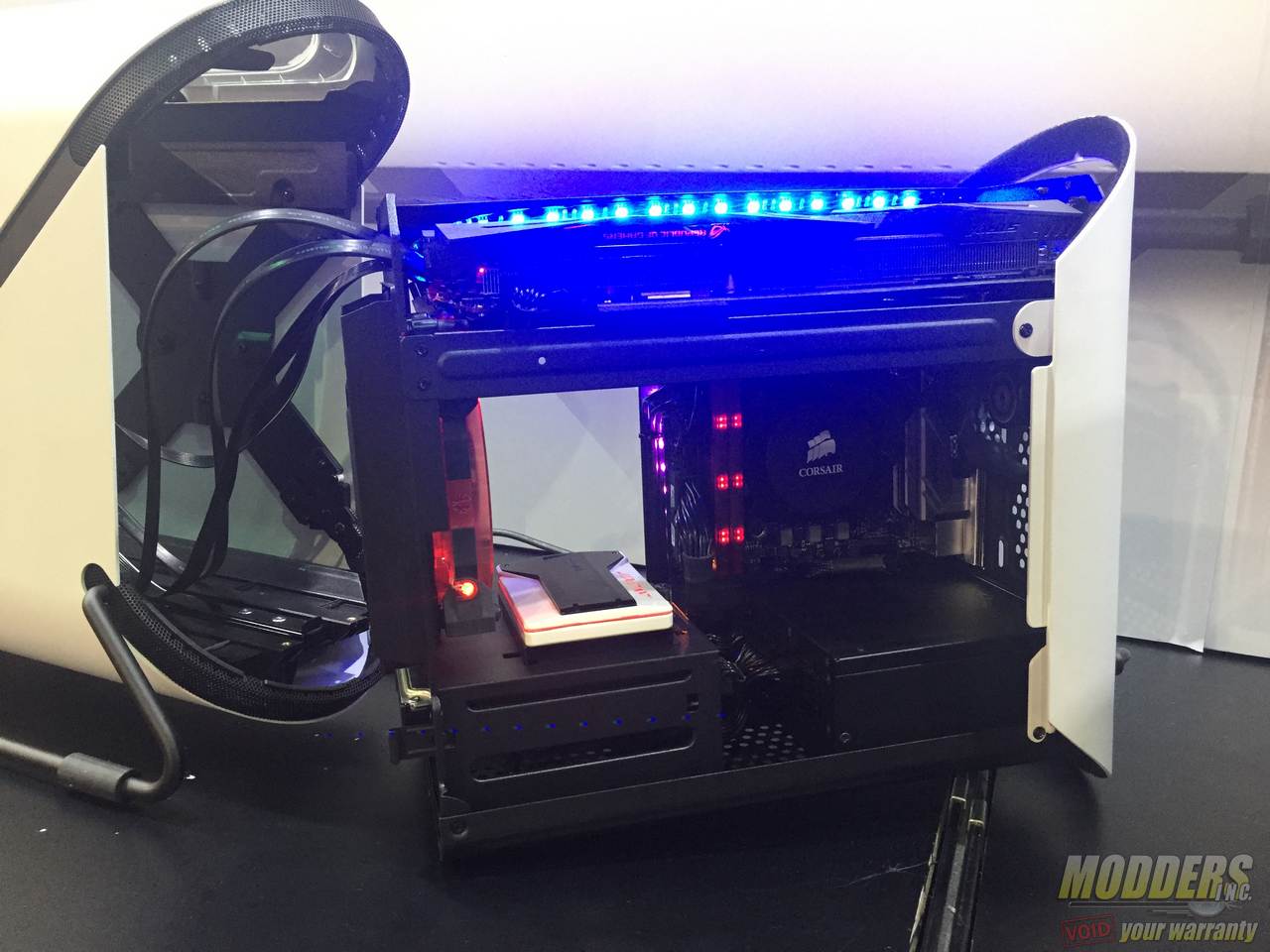 BitFenix Enso Showcase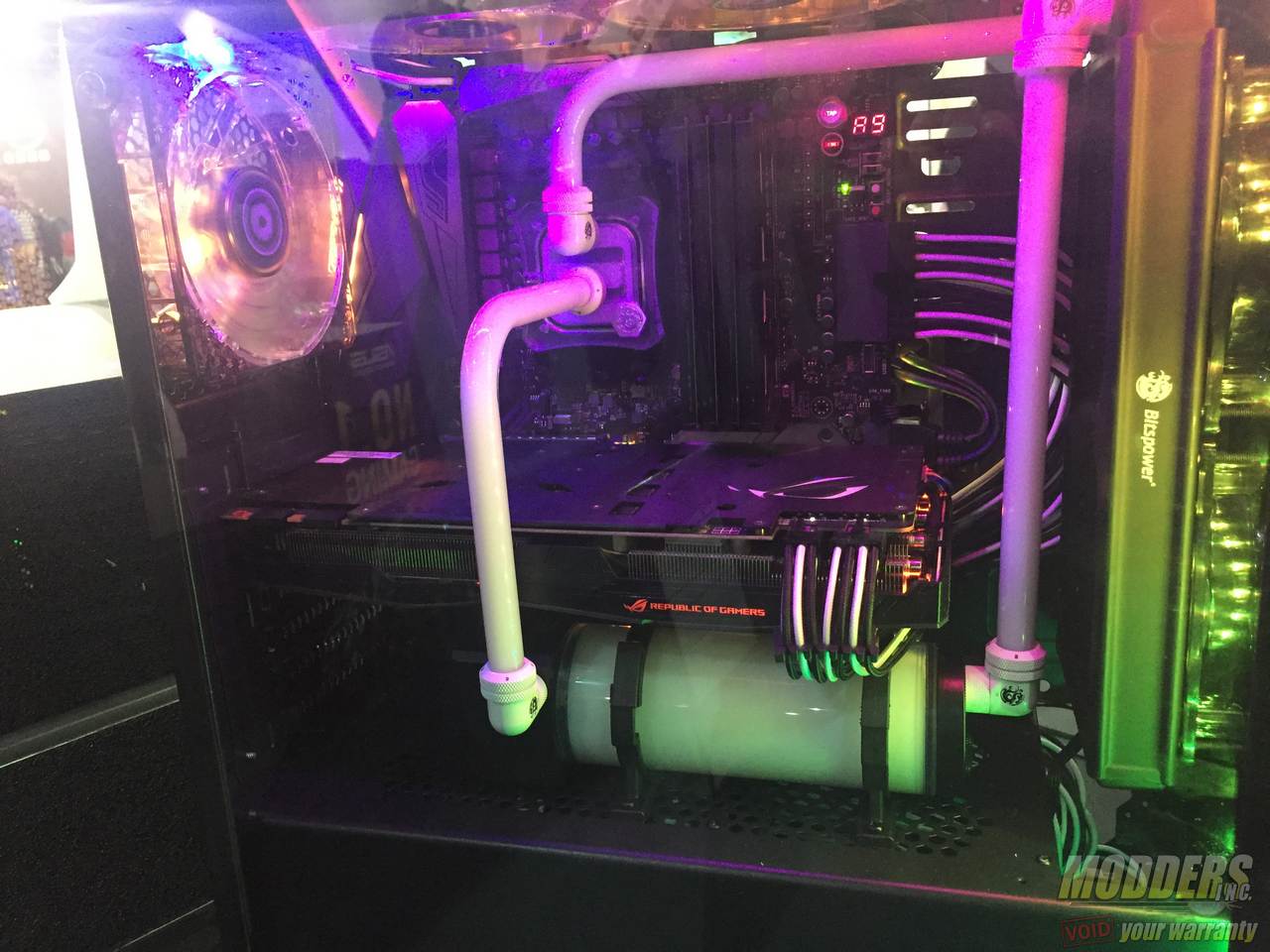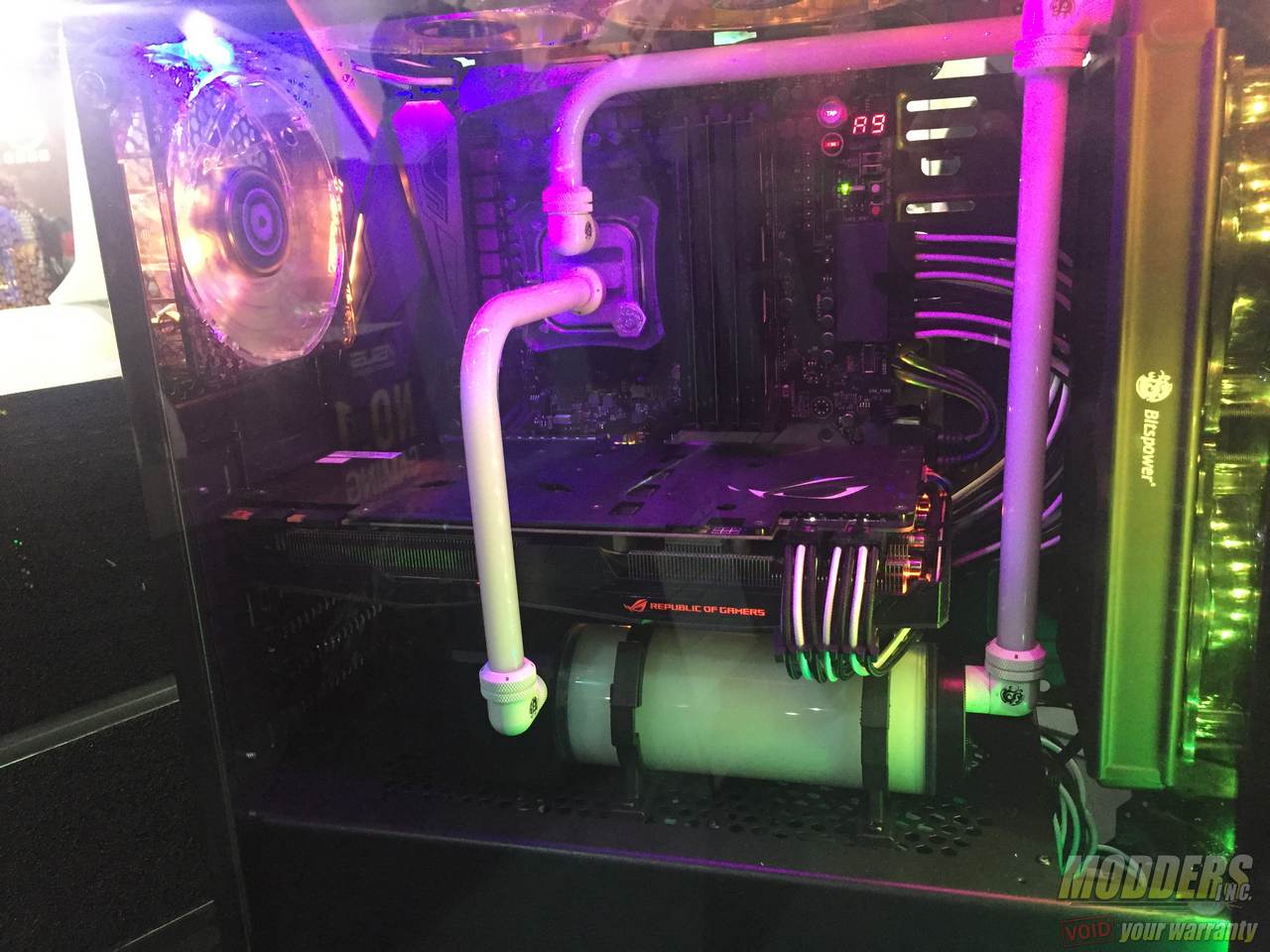 The Enso Showcase is the latest from BitFenix and it fully embraces RGB mania with its front panel RGB LEDs. Like the BitFenix Shogun, the Enso supports up to E-ATX motherboards and has plenty of room inside even for water-cooling gear. The front supports radiators up to 3x 120mm (360mm) or 2x 140mm (280mm). It also supports CPU coolers up to 160mm tall and graphics cards up to 320mm long.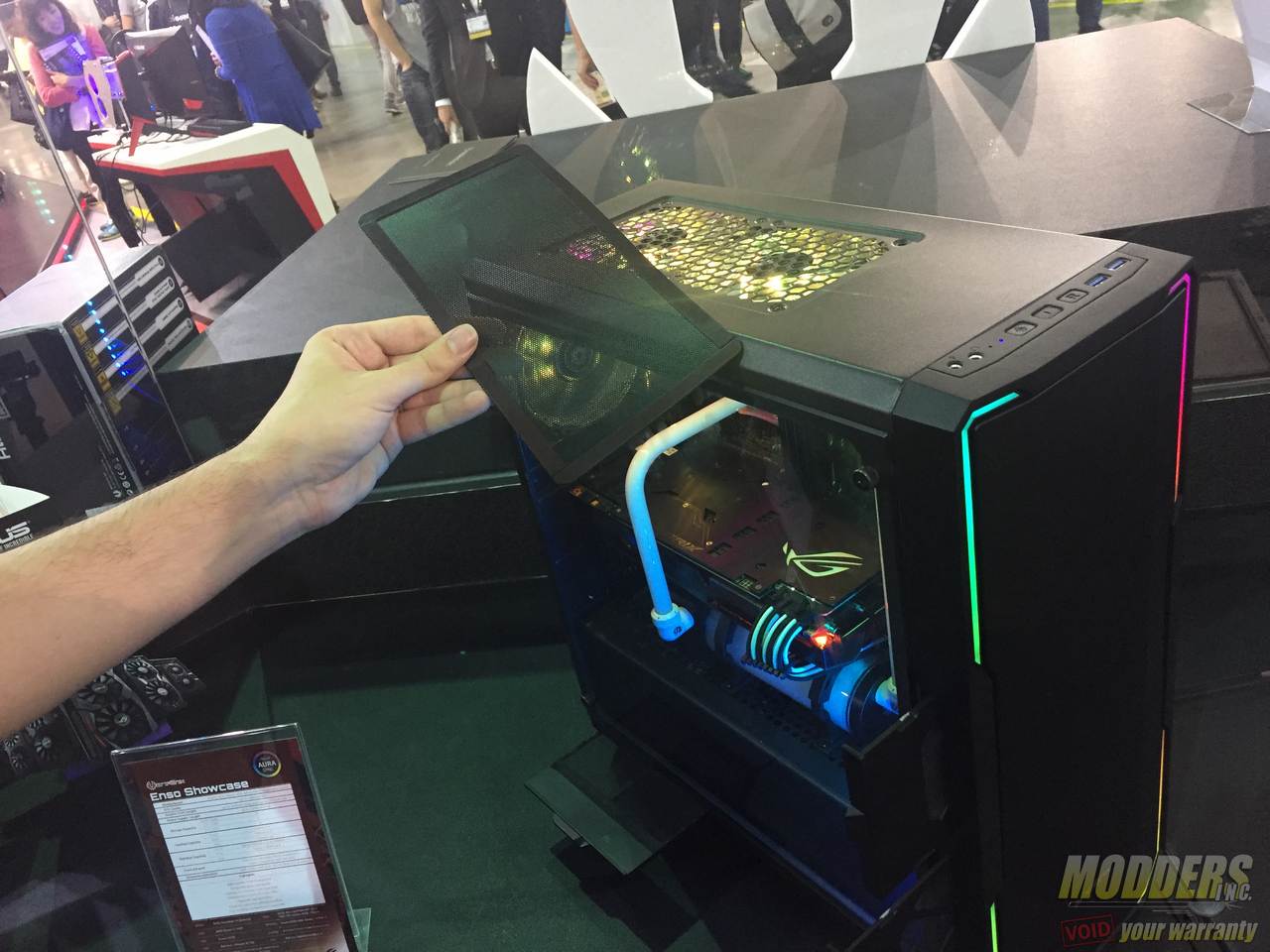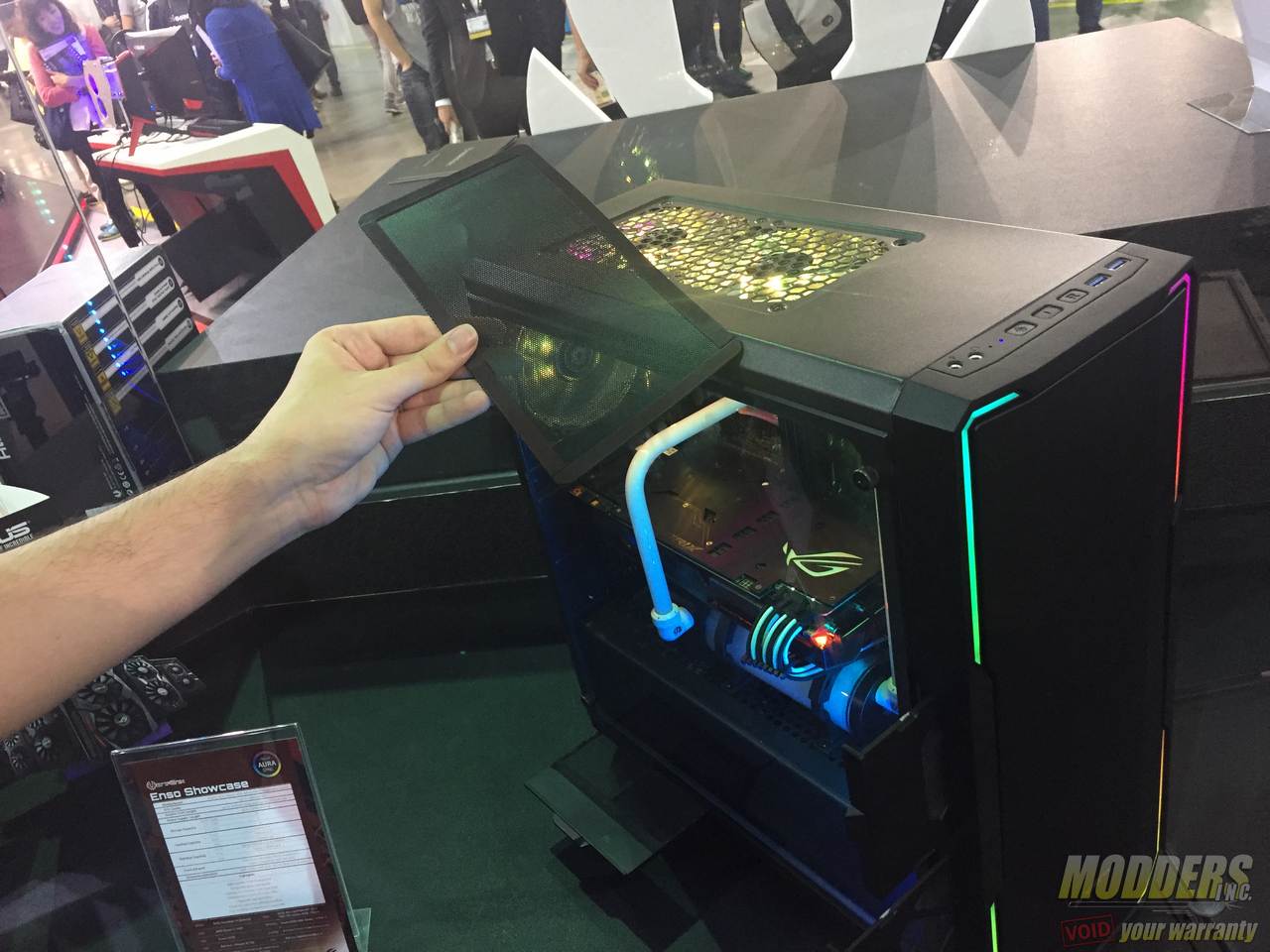 There is not much in the way of storage other than two 3.5″ drive bays and three 2.5″ slots. The case measures 209 x 487 x 442mm and forgoes 5.25″ drives for more radiator/cooling support. The sidepanels are tempered glass as expected and the front panel has addressable RGBs. It is not just all about looks however as BitFenix designed the Enso to be practical as well. All the dust filters are easily serviceable with the top easily attaches or detaches via magnets. The front and PSU filters also slide out to the left so users do not need to unplug the chassis to clean.