With Windows 10 promising massive gaming performance improvements via DirectX12, gaming laptops will be smart to bundle the new operating system with their line and that is exactly what MSI has done, being the first manufacturer to offer Notebooks pre-loaded with Windows 10.
MSI Ships Gaming Notebooks with Windows 10
First to offer gaming laptops preloaded with Microsoft's latest Operating System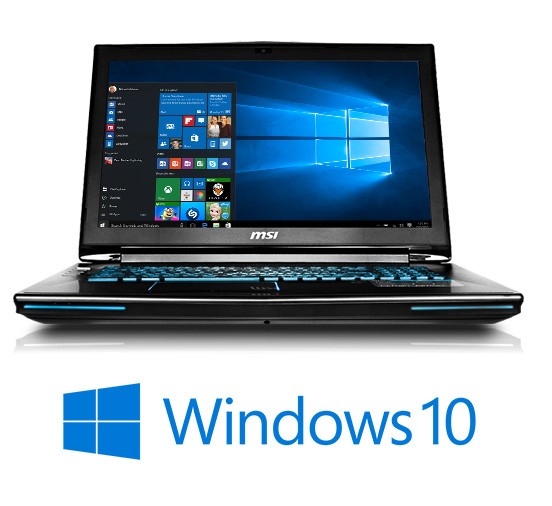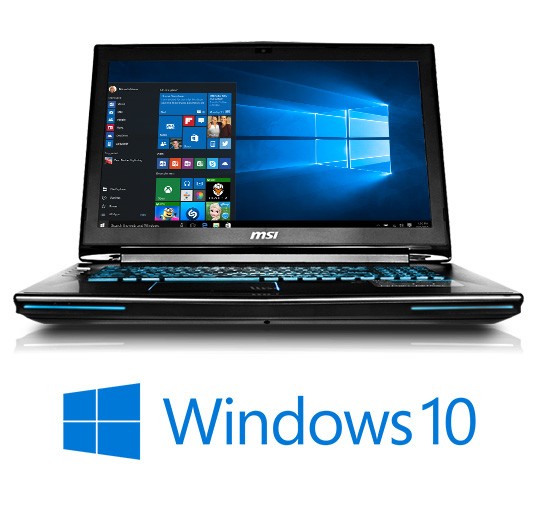 City of Industry, Calif. – July 29, 2015 – MSI Computer Corp, a leading manufacturer of computer hardware products and solutions, proudly announces the availability of gaming notebooks with Windows 10, including the ultra-powerful GT72 Dominator with G-Sync technology and the performance focused GE72 Apache and GE62 Apache.
"Windows 10 takes gaming to the next level by enhancing the experience and seamlessly integrating console and PC gaming," says Andy Tung, president of MSI Pan America.  "MSI provides gamers with the best and newest, and are proud to be the first to carry gaming notebooks with Windows 10 installed, also powered by the latest Intel 5th gen Core i7 processors."
 
Gamers can now experience the superior performance of Windows 10 without updates or downloads on MSI's GT72 Dominator with G-Sync technology, GE72 Apache and GE62 Apache gaming notebooks.
For more information on MSI's Windows 10 gaming laptops, visit us.msi.com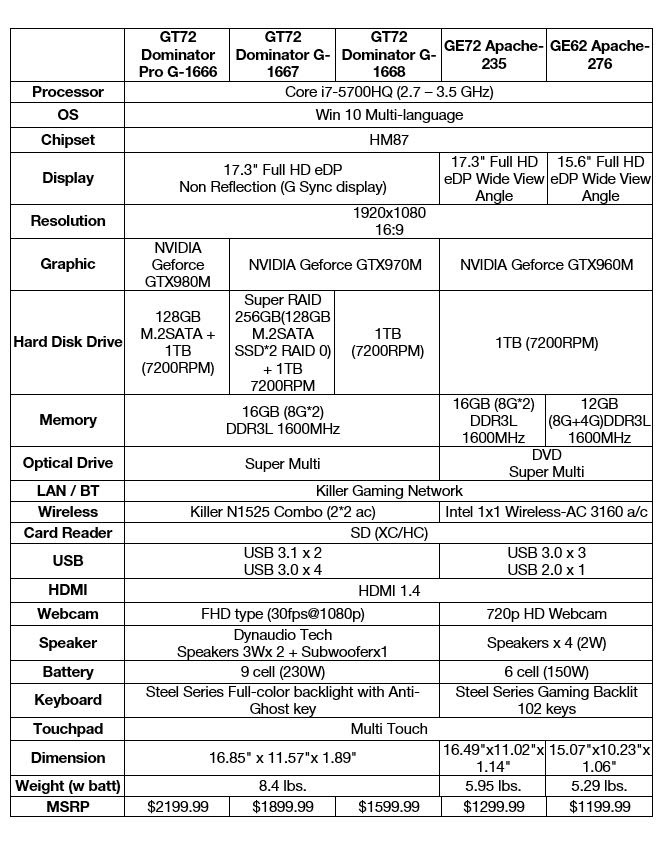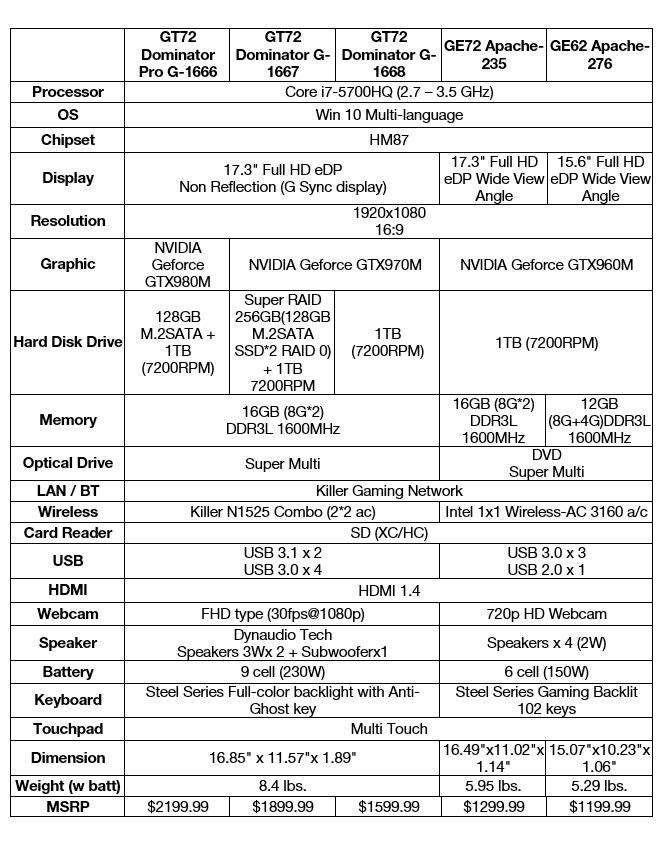 About MSI
Founded in 1986, MSI is driven and motivated by customer satisfaction.  A worldwide leader in computer components, MSI boasts a state-of-the-art R&D department, an annual production of motherboards and graphic cards reaching the tens of millions and sales in over 120 countries.  MSI reaches the consumer and commercial markets with a product lineup that includes notebook PCs, All-in-One PCs, servers, IPCs, robotic appliances and vehicle electronics.  MSI's slogan, Innovation with Style, represents the company's core value "Innovation" and "Style" and embodies the company's pursuit of excellence through quality products, user-friendly designs and cutting-edge technology.  
To learn more about MSI's complete line of products, visit us.msi.com or follow us on Facebook at facebook.com/MSI.ComputerUS and Twitter at http://twitter.com/#!/msiUSA.