A Closer Look at the MSI Z170A MPOWER Gaming Titanium Motherboard »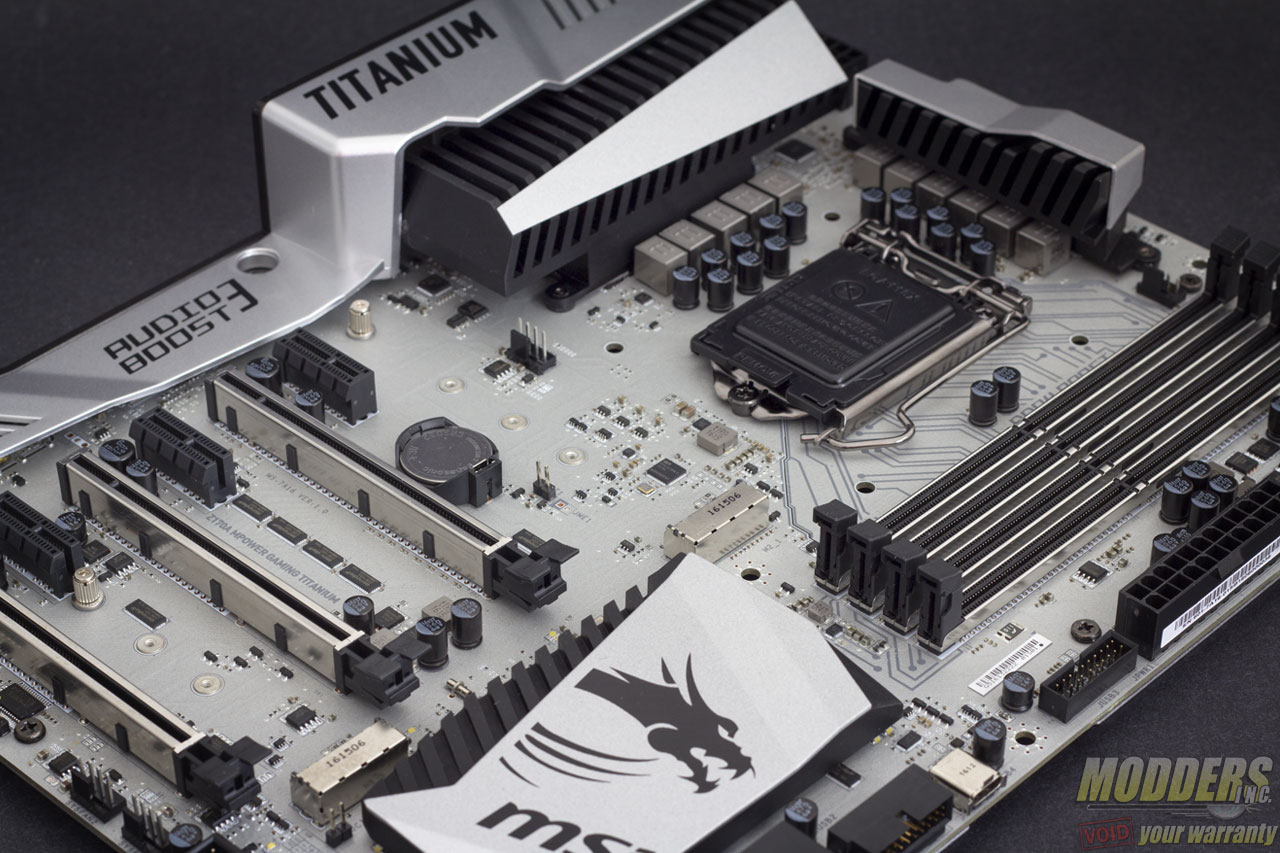 Once in a while you come across the sight of something that leaves you at a loss for words (in a good way).  Even if it is something you see a lot of, it has a je ne sais quoi so tangible you could almost touch it.  That is the effect the MSI Z170A MPOWER Gaming Titanium has on a lot of people. You can't quite describe it for the first few minutes because it is unlike other mainboards in terms of looks that you have to give your brain time to process and categorize it. After you have fantasized about the relationship you will have with it as the base of your new Skylake build, just how far and capable it actually is in reality's terms is a matter of reviewing, hence the article you are reading now, because I am just as curious as you probably are.
[sc:sponsor sponsor="MSI" product_link="https://ca.msi.com/Motherboard/Z170A-MPOWER-GAMING-TITANIUM.html#hero-overview" product_name="Z170A Gaming Titanium" product_price_link="https://www.amazon.com/gp/search/ref=as_li_qf_sp_sr_il_tl?ie=UTF8&tag=moddersinc05-20&keywords=mpower gaming titanium&index=aps&camp=1789&creative=9325&linkCode=xm2&linkId=a10c340a289753a19fedad7b5fd29f8b" product_price="$239.99″ ]
Metal is the theme and the MSI Z170A MPOWER Gaming Titanium wants to shine more than just aesthetically. With onboard U.2, USB Type-C and dual M.2 slots, this motherboard is capable beyond its looks. As part of MSI's enthusiast gaming line, it is the marriage of overclocking and gamer-oriented features designed for practical daily-use and bundled with a software suite that makes all those as convenient and as realized as possible.
Even the packaging follows the Titanium theme, having a gorgeous foil cover that easily stands out from the sea of red and black on the gaming motherboard aisle.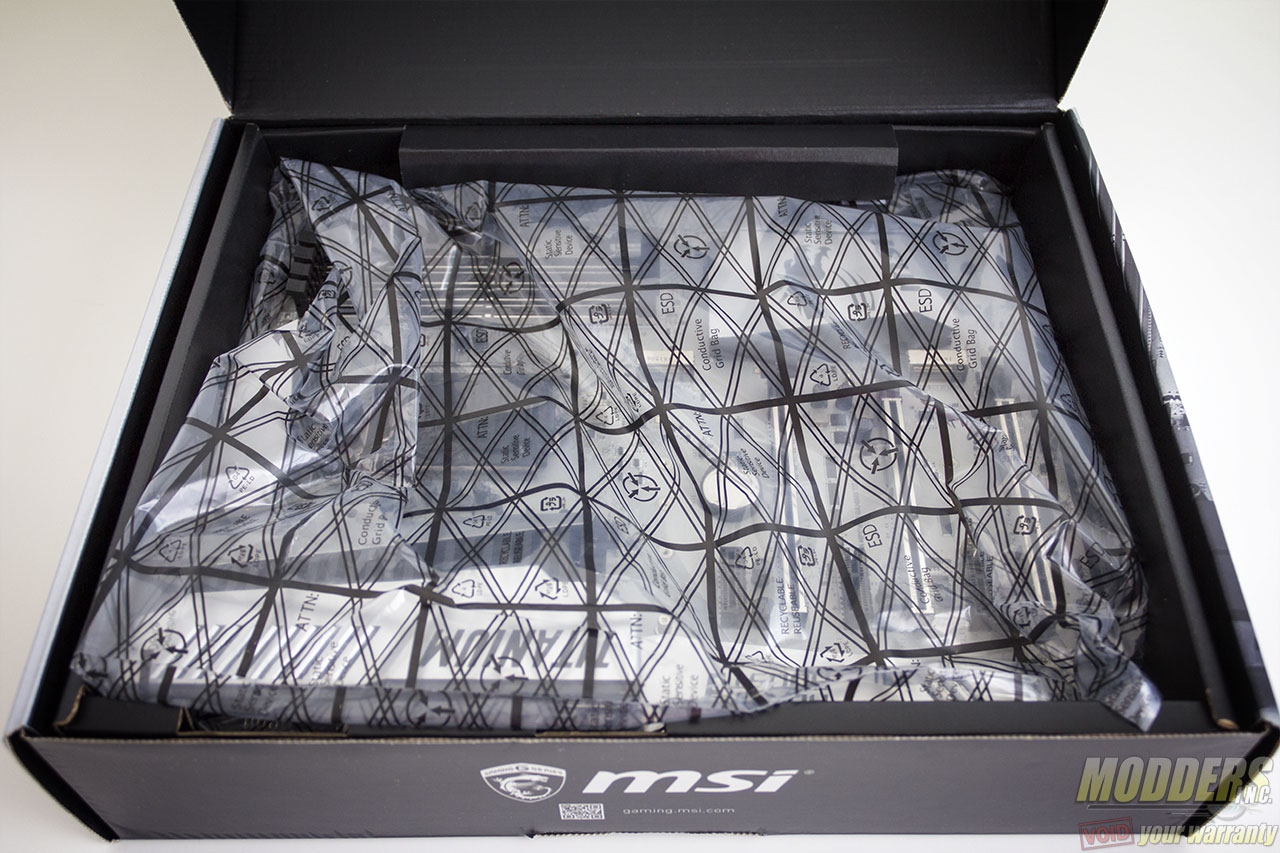 The contents inside the box are stored in two compartments. The top area contains the motherboard housed inside an anti-static bag while underneath, all the accessories are individually packed and stored.
MSI has packed plenty of extras here, providing the essentials such as a padded IO shield, SLI ribbon cable, driver disc (manufacturers, please start using USB drives instead of discs), manual and six SATA cables. On top of that, MSI also provides two different lengths of 4-pin RGB LED extension connectors for the RGB Aura feature, MSI M-connectors for the front panel headers, quick installation guide, MSI Gaming door knocker, and drive labels for the SATA cables.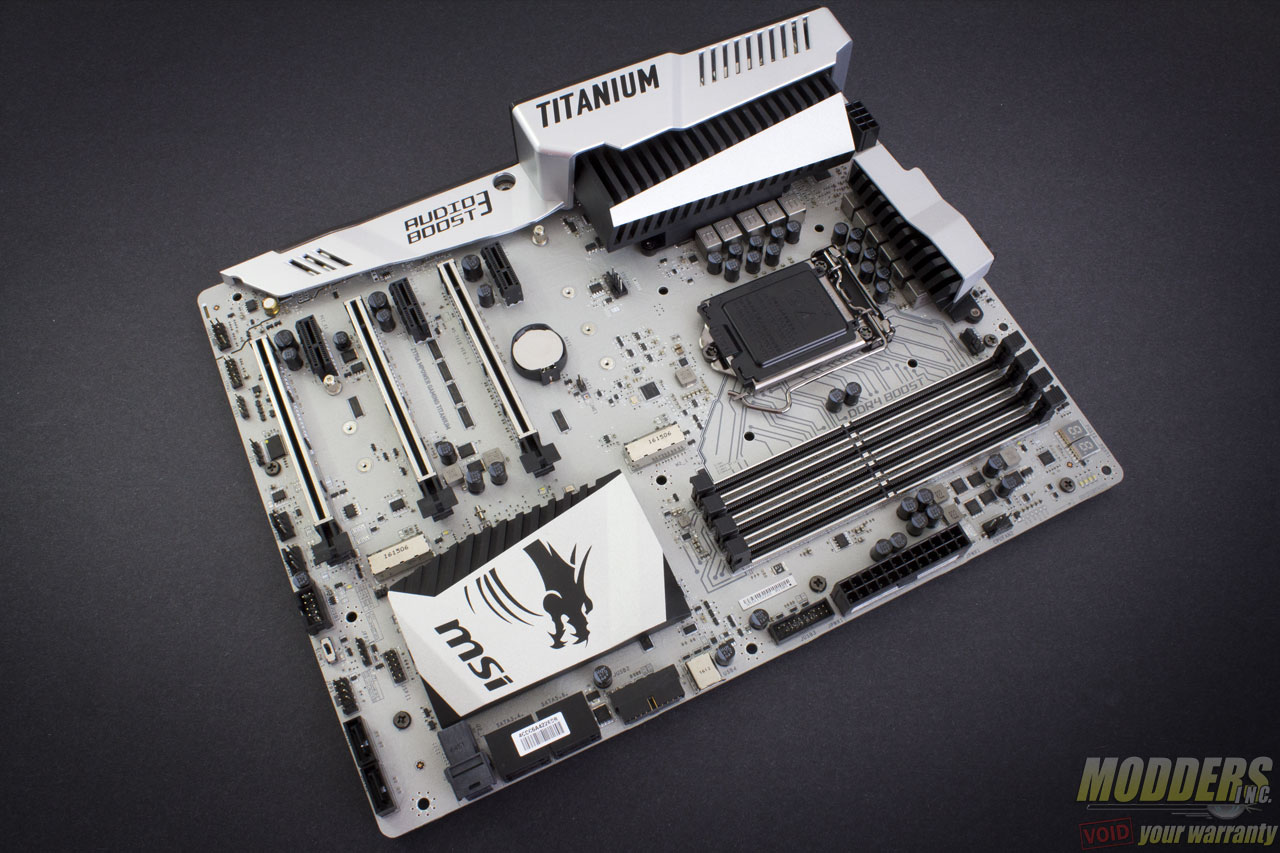 The MSI Z170A MPOWER Gaming Titanium motherboard uses an ATX form factor measuring 305 x 244mm with a 6-layer PCB powder coated silver. It also comes with extra reinforcing backplate that matches the silver theme as well as a pre-installed IO cover that extends to the audio subsystem area. To complete the shiny silver theme, metal reinforcements on the M.2, DIMM slot and PCI-e x16 slots are also present.