« Motherboard Overview
|
Bundled Software »
Audio Subsystem Overview
Apart from the Wireless AC module which it shares with the Z97 MPOWER MAX AC and XPOWER AC, the MSI Z97 Gaming 9 AC has the distinction of having a very unique audio subsystem comprising of what MSI marketing dubs as "Audio Boost 2" and "Xtreme Audio DAC" system. Yes that is two separate and independent audio solutions, one for the connectors in the rear motherboard IO and one for the front panel HD audio header with headphone output and microphone input. Hence, it receives its own page so we can look at this clearly.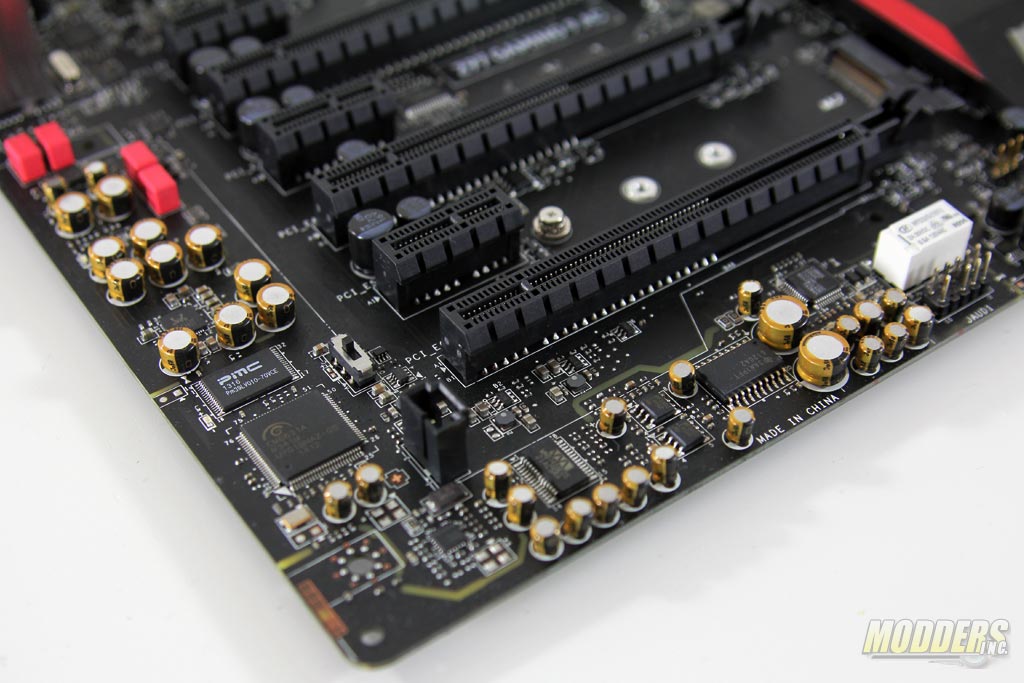 A view of the rear shows the isolation of the two audio solutions with the ground separated to minimize interference.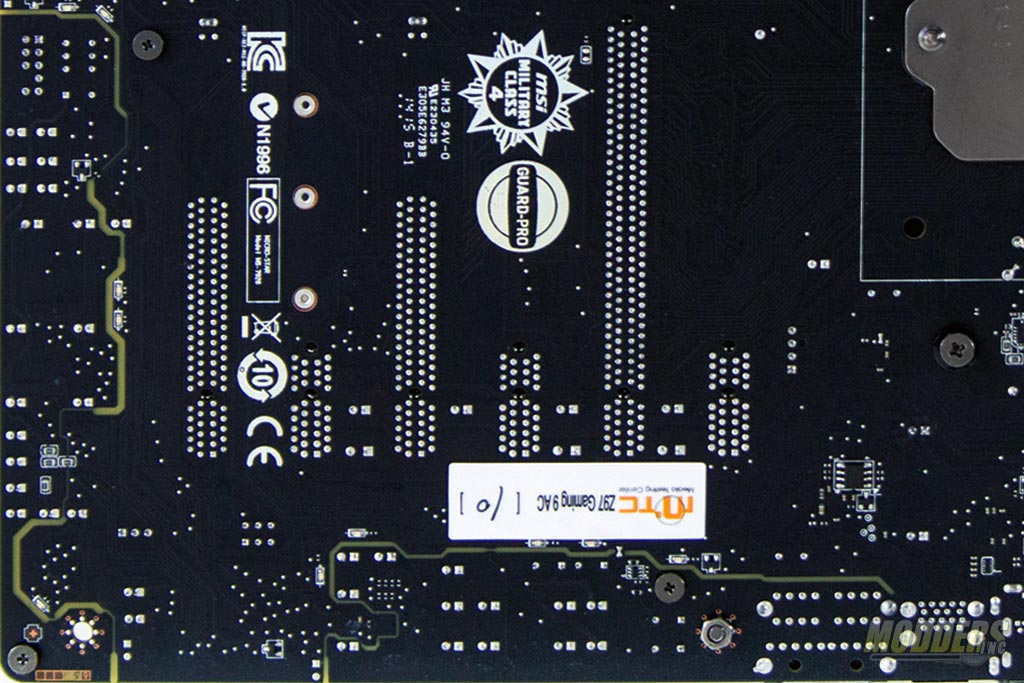 If you have read any of our previous MSI Z97 reviews, you will be familiar with Audio Boost 2 which comprises of a Realtek ALC1150 HD audio codec, Nichicon MW series audio capacitors and Texas Instruments TI OPA1652 amplifiers with gold-plated audio output jacks and an optional direct-power mode via MOLEX connector. In addition to the Nichicon MW series capacitors, MSI also uses WIMA FKP 2 Polypropylene film capacitors on the MSI Gaming 9 AC. The Realtek ALC1150 provides ten DAC channels that support up to 24-bit 192kHz sample rate 7.1 channel playback and a 115/110dB SNR headphone output (differential/single-end) and 96dB for all other ports.
The Xtreme Audio DAC is new and unique to the Z97 Gaming 9 AC. It is basically a severely upgraded front panel audio solution that is beyond what other motherboards have offered before it. The heart of this is a C-Media CM6631A HD Audio processor connected via USB 2.0 on the board itself supporting up to 32-bit resolution and 192kHz sample rate with up to three independent playback and three independent capture streams. It is connected with an external 1Mbit Pm39LV010 flash memory right above it on the MSI Z97 Gaming 9 AC for storing the firmware codes.
Other than the C-Media audio processor, the two other most important chips here are the Wolfson WM8741 Digital to Analog Converter (the 18-pin SSOP chip handling audio output) and the Cirrus Logic CS5346 Analog-to-Digital Converter (in 48-pin LQFP package handling analog recording) chips. The Wolfson WM8741 DAC supports up to 32-bit input and sampling frequency range of 32kHz to 192kHz with a high-tolerance to clock jitter. The Cirrus Logic CS5346 supports conversion up to 192kHz sampling rates with a 103dB dynamic range and has a +32dB gain stage on its microphone input path.
Like the Audio Boost system, MSI uses Nichicon MW audio capacitors on the Xtreme Audio DAC but this time incorporates two different sets of OpAmps from Texas Instruments to drive the output: TPA6120A2 and a pair of LM4562, able to drive 600 ohm headphones connected to the chassis' headphone front panel. A single HongFa HFD3/5 relay is at the top of the front panel headers which takes care of the voltage surges (and can handle up to 1500VAC) that can cause popping noises in the line. The clicking sound you hear during boot up is normal and there will be three clicking noises before it reaches Windows, in sync with when the USB power is initialized.
Two sets of drivers are installed for each, Realtek drivers for the Audio Boost 2 and C-Media drivers for the Xtreme Audio DAC. The Realtek driver also has its own customized MSI Realtek control panel where devices can be managed with effects, room correction and profile management.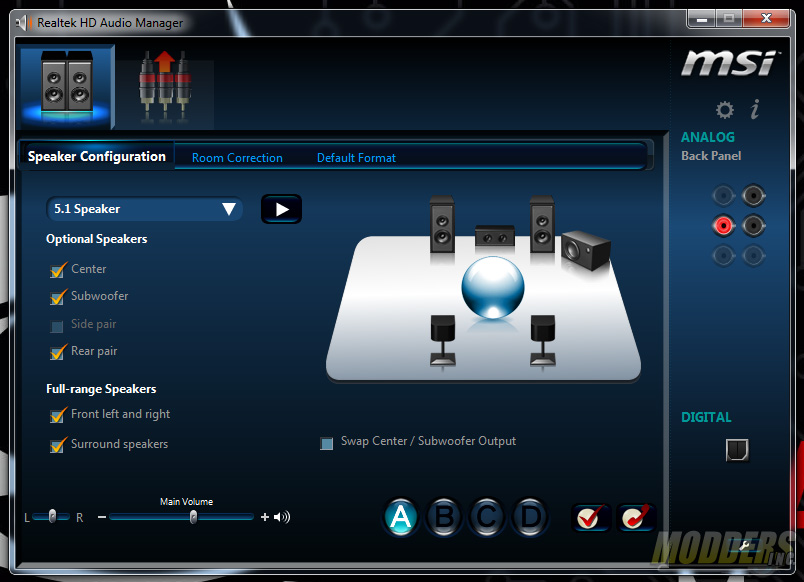 The C-Media driver included in the disc on the other hand comes with Xear control panel that pops up only when a headphone or microphone is plugged into the front panel. The latest update to the C-Media driver downloaded from MSI's website (August 8, 2014) does not seem to include Xear control panel anymore but it is not needed at all as when the software was available, it did not provide any extra controls that were not accessible under Windows settings.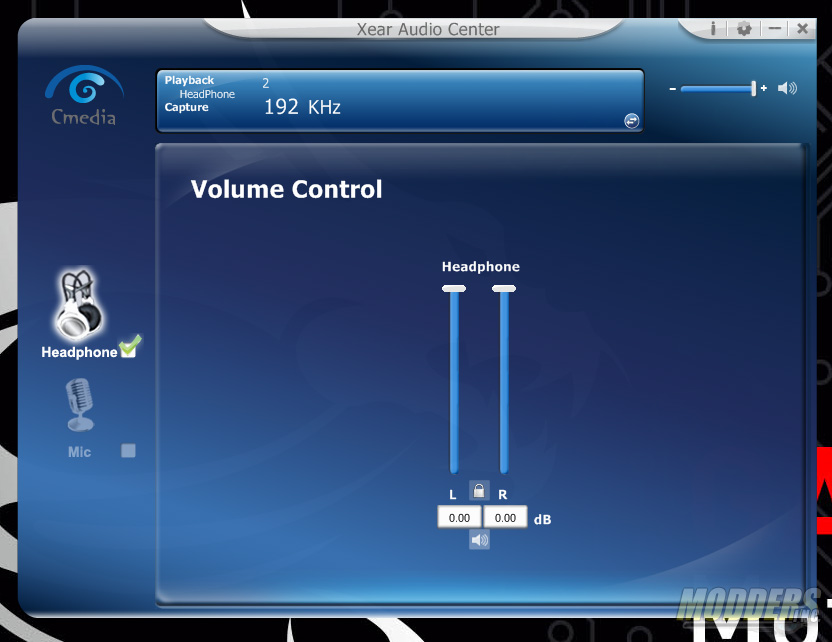 For those looking for ASIO driver support, the latest C-Media drivers do not seem to have it either as well as the original driver bundled on the disc. MSI's promotional page for the Z97 Gaming 9 AC touts ASIO 2.2 driver support and the C-Media 6631A processor definitely supports it but it is absent even in the latest driver (7.0.12.10 – 8/4/2014) updates available on MSI's website as seen in the screenshots below of Reaper, Foobar2000 and Ableton Live not detecting the ASIO driver.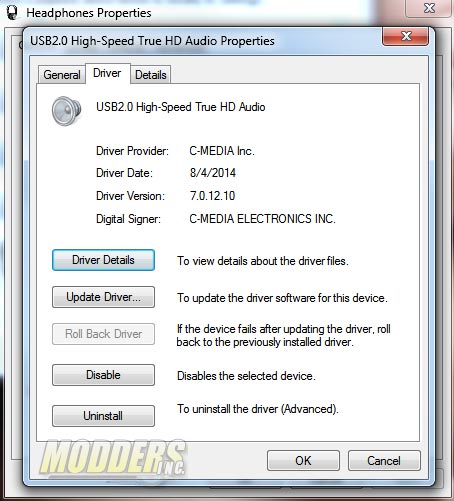 On top of these, MSI provides Sound Blaster Cinema 2 as a software layer on top of all these offering audio enhancements for a more immersive multimedia or gaming experience. Within Sound Blaster Cinema 2, users can post-process adjust the audio coming from either the rear IO "Audio Boost 2" jacks as well as the front panel HD audio header from the "Xtreme DAC". Five different profiles can be adjusted: Music, Movie, Game, Voice and Custom. For each profile, users can adjust speaker or headphone type and fine tune the settings for each using SBX ProStudio enhancements including SBX Surround, SBX Crystalizer, SBX Bass, Smart Volume, and Dialog Plus.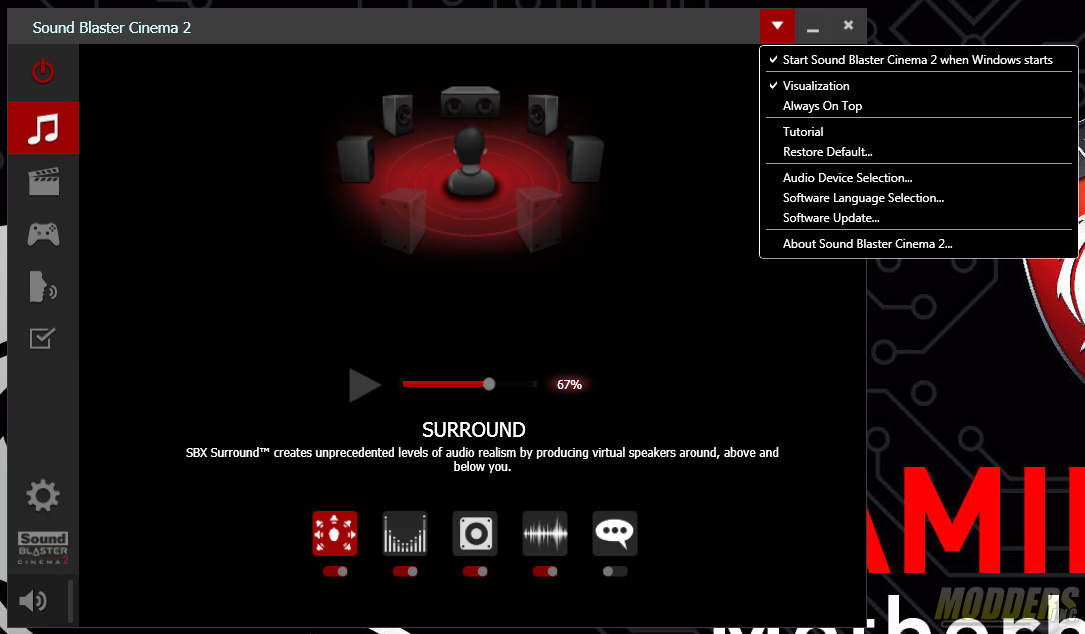 Those are the two independent audio solutions on-board but there are also "USB Audio Power" ports in the rear IO (labeled from the top view) for those using an external USB audio device. I am not just talking about USB headsets for gaming but external USB DAC or other USB based audio production equipment as well, which are very sensitive to voltage fluctuations and needs stable power source. This is why there are external USB audio devices that have their own independent power adapter and only use the USB connection for the signal to communicate with the digital audio workstation (DAW) computer. MSI uses an independent voltage regulator to convert +12V input to a stable +5V just for these ports to get the result. This feature is also shared in all of MSI's current Z97 gaming line.