Cooling manufacturer Phanteks is targeting the ever expanding HTPC/SFF market with the new PH-TC12LS cooler, a low profile solution that boasts excellent cooling at only 47mm tall (without fan). The PH-TC12LS uses a C-type design with six 6mm nickel plated heatpipes and paired with a 120mm PH-F120MP PWM fan out of the box (bringing total height to 74mm) for active cooling. For more information check out the official press release below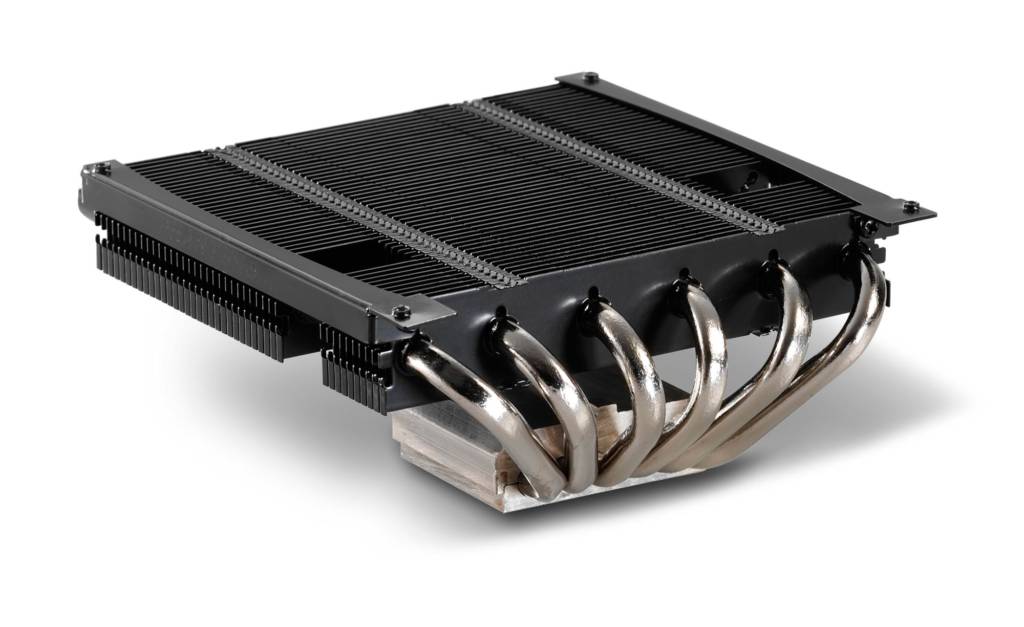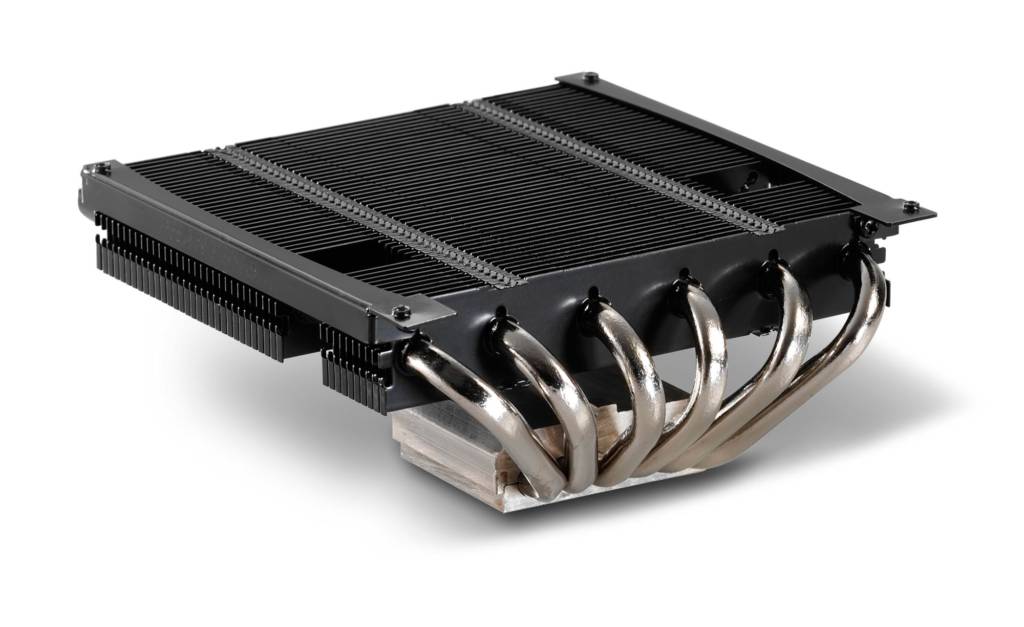 Walnut, California, November 26th 2014- Phanteks announces the release of the PHTC12LS, a low profile CPU cooler. The PH-TC12LS comes equipped with the latest PHF120MP PWM High Static Pressure fan designed to overcome airflow restriction caused by high fin density.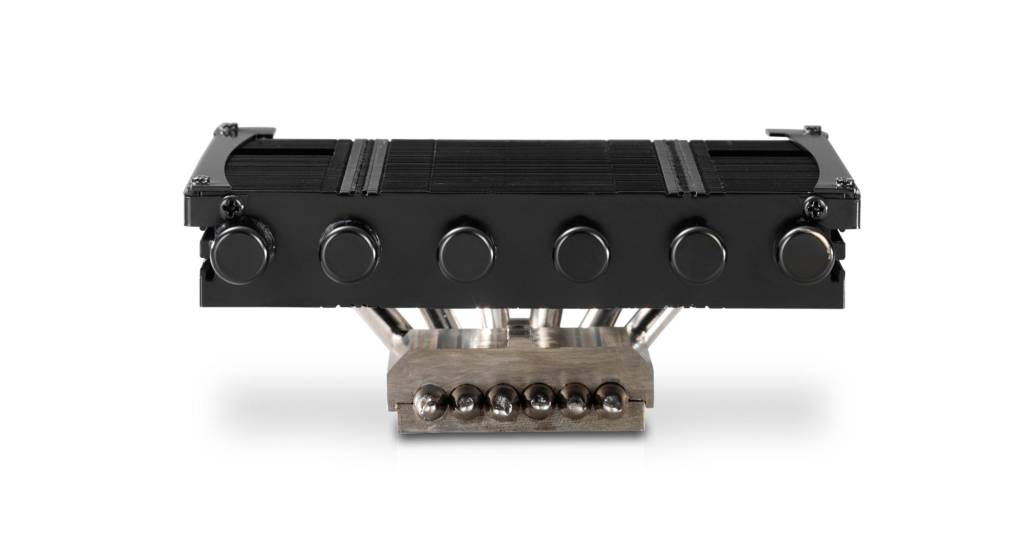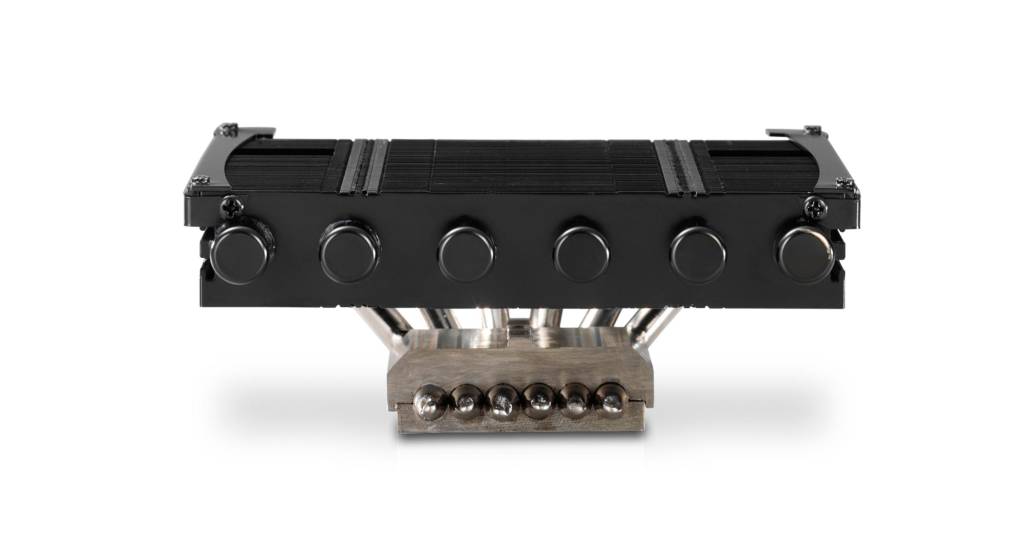 Designed specifically for HTPC, the PHTC12LS stands at only 47mm tall (74mm with fan) and compatible with 99mm small form factor case. The six 6mm C-type nickel plated heatpipes with the slim aluminium stacked fins delivers thermal conductivity more efficiently. The new design aluminium stacked fins are slimmer, resulting in faster heat distribution on the surface of the fins.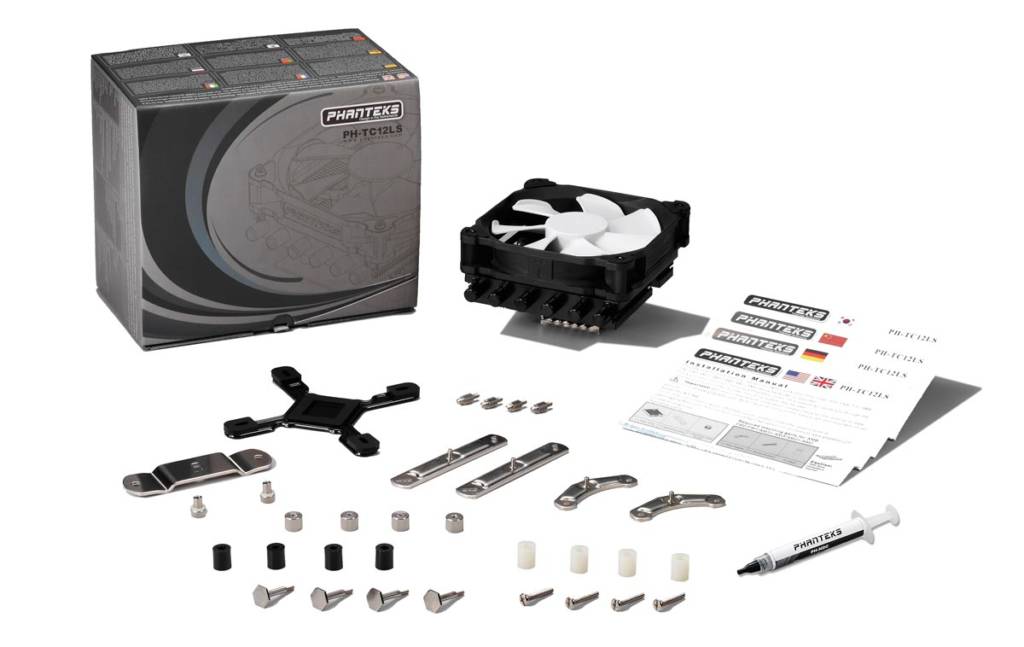 To prevent premature failures and reliability, the PH-TC12LS uses Phanteks' P.A.T.S technology to dissipate heat that generate within the case. With P.A.T.S, the PHTC12LS can withstand of up to 200 degree Celsius.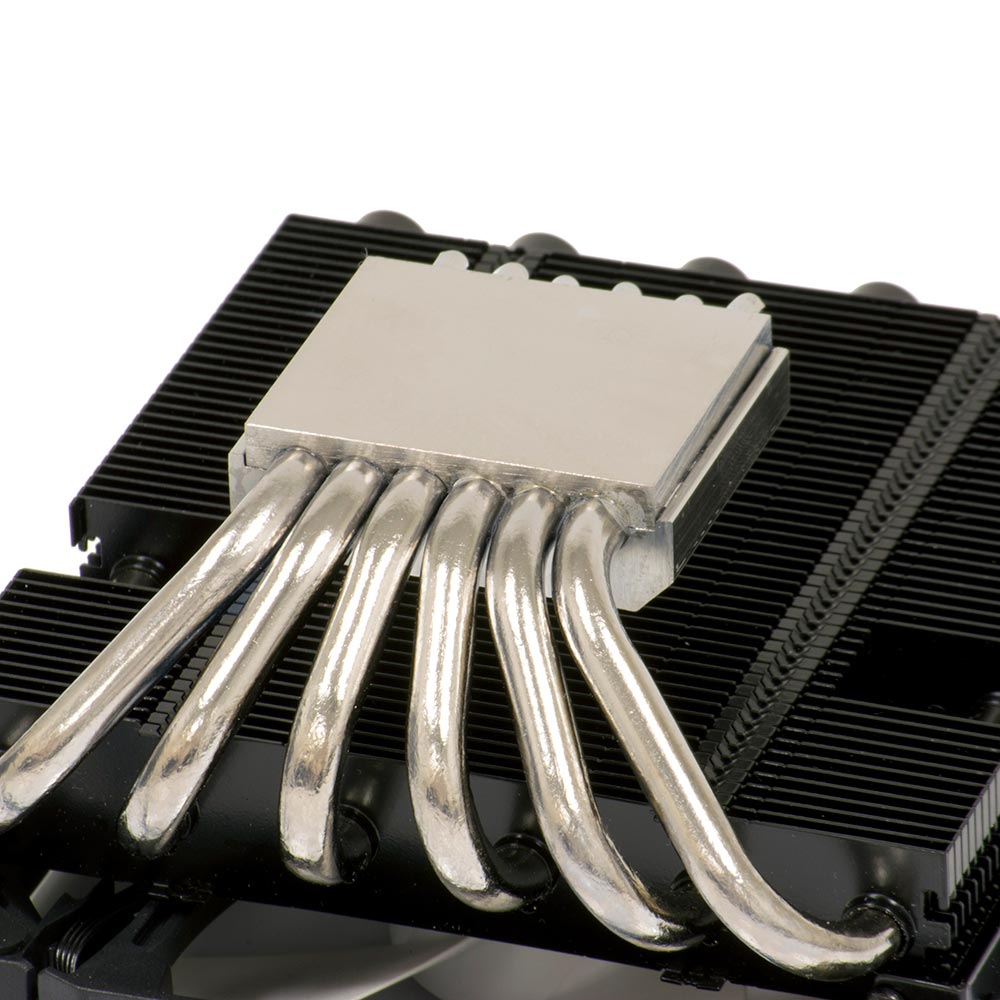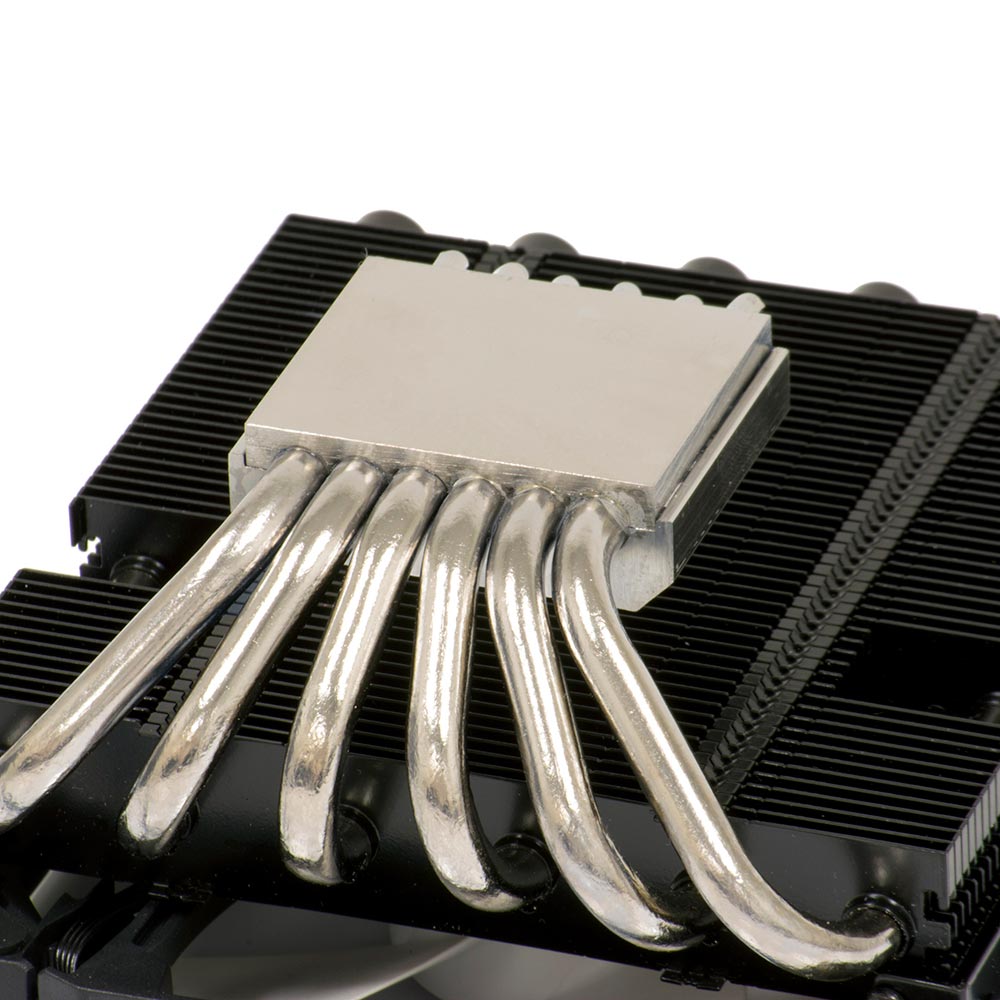 The PH-TC12LS includes the new seven blade PH-F120MP PWM High Static Pressure fan. The new fans are design to provide exceptional static pressure and airflow through the heatsink. The PHTC12LS also comes with the Solisku Bracket, a easy to install bracket that allows for a direct contact with the CPU and compatible with AMD and INTEL sockets.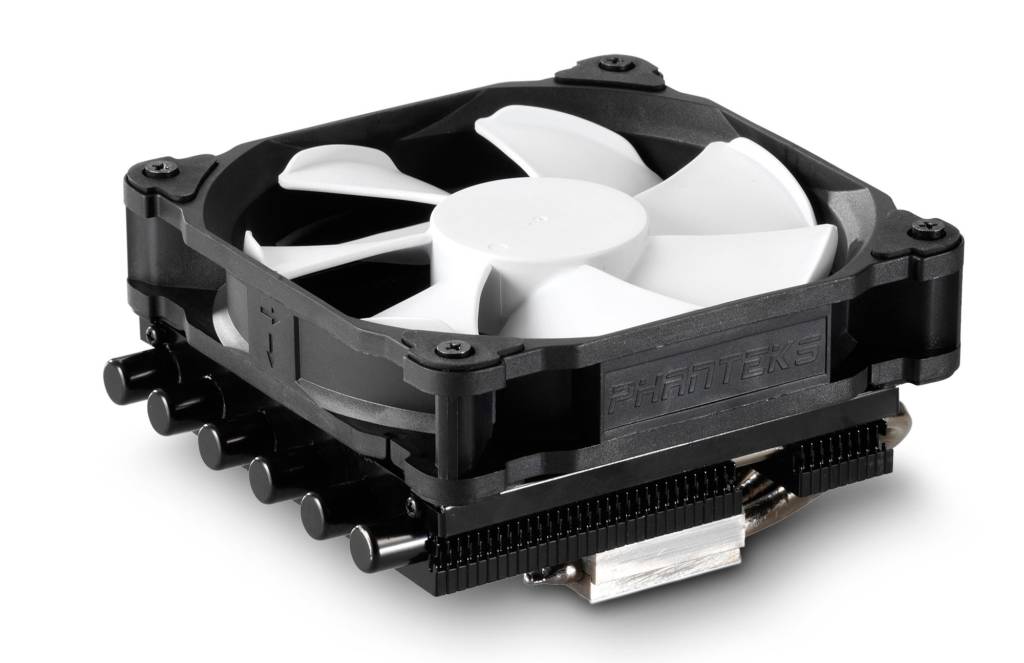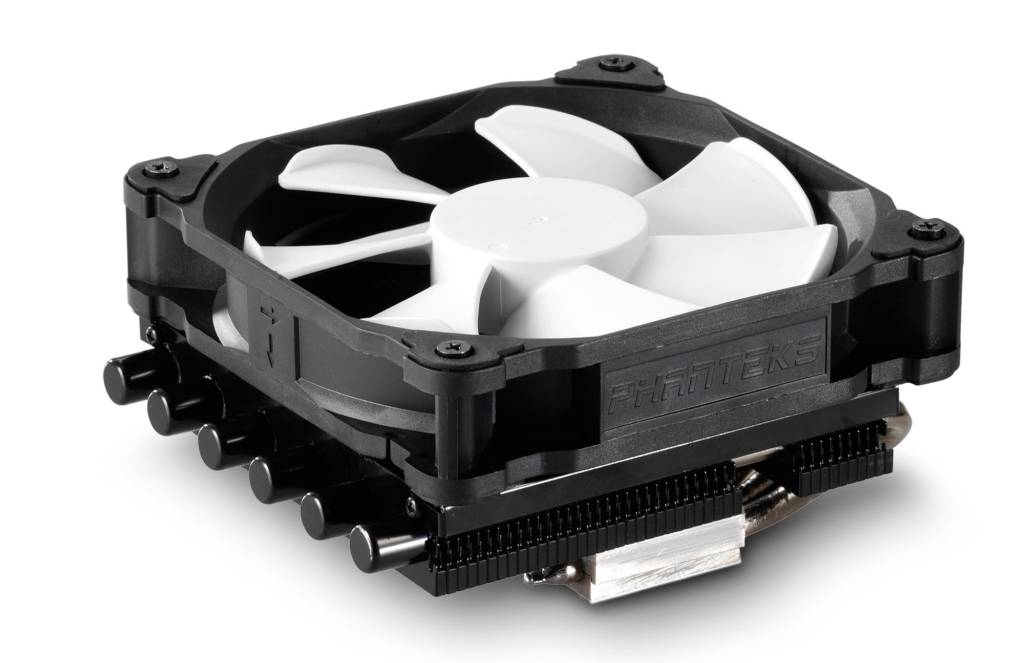 For cases with limited amount of space, PH-TC12LS is a great choice.
For more detailed data and specifications information, please visit our website www.phanteks.com