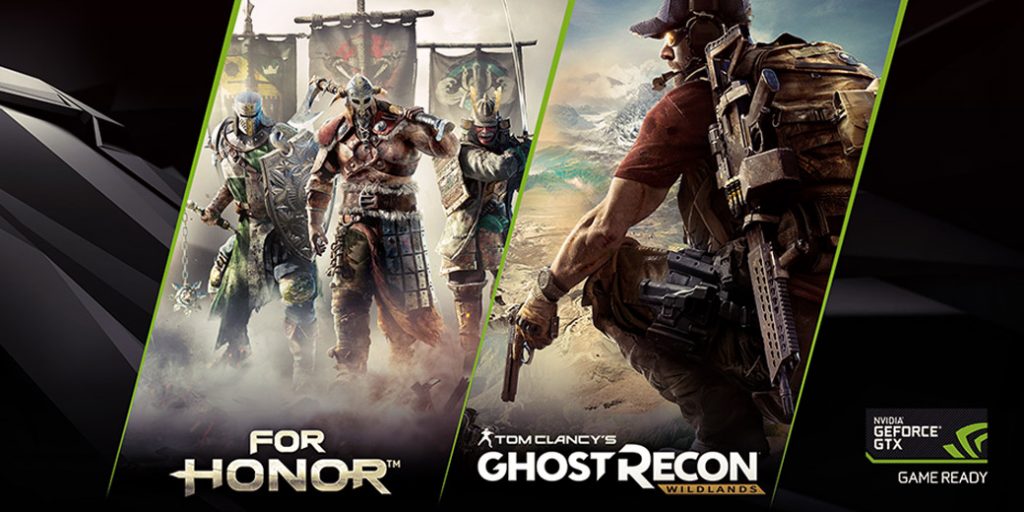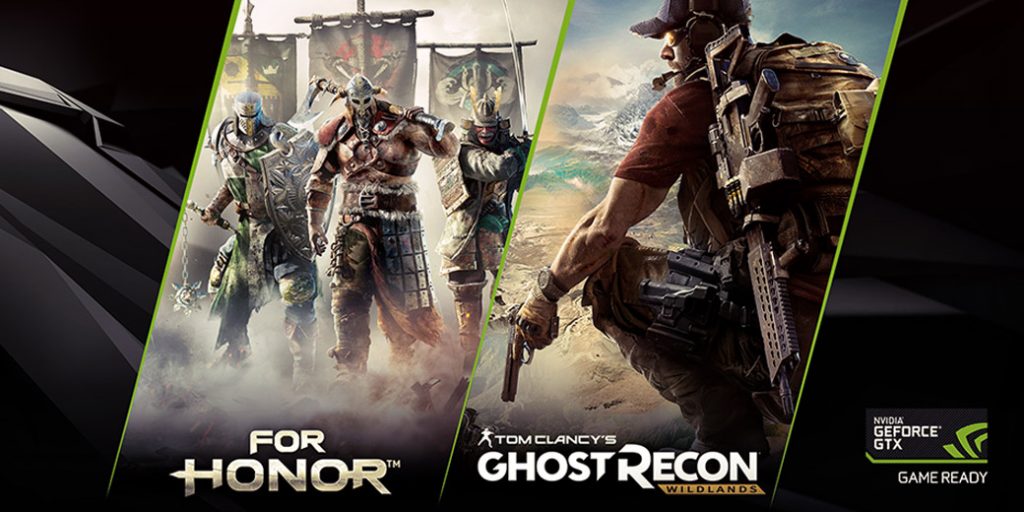 Two new games are being given away as part of NVIDIA's Battle GeForce GTX Bundle giving users the option of either Ubisoft's For Honor or Tom Clancy's Ghost Recon Wildlands completely for FREE with the purchase of a new GTX 1080 or GTX 1070 graphics card. This offer also extends to mobile gamers who purchased an NVIDIA 10-series GPU equipped laptop. What better way to test your newly purchased GTX 1080 or GTX 1070 graphics card than to play new titles?
For Honor is a hack-and-slash video game in a medieval fantasy setting, giving users the chance to choose between samurai, knight and viking factions with four classes in each. It boasts an innovative new melee fighting system dubbed by Ubisoft as "the Art of Battle" and uses the AnvilNext graphics engine. It is currently in beta but will be released on February 14, 2017 for the PC.
Tom Clancy's Ghost Recon Wildlands, also from Ubisoft, is the 10th installment in the Ghost Recon franchise. It is an open world tactical shooter game set in Bolivia giving users the task of dismantling a drug cartel that has gripped the country as a clandestinely deployed US Army SpecOp "ghost". It also uses the AnvilNext engine and will be launched a month later than For Honor on March 7, 2017.
In addition to the Battle GeForce GTX Bundle, NVIDIA is also introducing a much easier way to redeem free game codes from right within GeForce Experience similar to the way Steam handles it. Since both Ghost Recon Wildlands and For Honor are Ubisoft titles, they require Uplay but this time, users can input the redeem codes via GeForce Experience and have it automatically show up on their Uplay account.