« Page 2
|
Page 4 »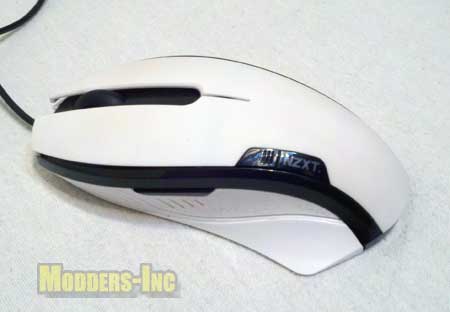 I liked the style of the mouse and the look. I wish they would have given it a little more weight.
 It feels like a feather in your hand and although this mouse is great for small kids or teenagers 
with smaller hands, my big hands had issue with holding on to it because of the slender shape 
and how light it was, It does slide smoothly on almost any surface and has a great polling and 
reaction rate. The mouse buttons do react quickly and easily with a lot less effort the some 
mouses I have tested. The DPI can only be adjusted from inside the software from what I could
 tell and the NZXT logo does change color according to which profile you are using. Also if your
 a lefty this mouse will work if you need a thumb button while playing. One other thing to note 
is, I am glad they rubberized the mouse wheel with real rubber not that fake plastic rubber that
 feels funny, the traction you get on this mouse wheel is very good.