« Intro
|
Page 3 »
Installation is pretty standard files all install in program files. The control lay out is very small
and there is no option to full screen. The layout and option are fairly straight up and simple. 
In the advanced options you can assign mouse wheel options,orientation to your hand for left hand users, Logo Led on or off, DPI switch. You can have 5 user profiles that can be saved with different polling rates, & DPI. All the buttons on the mouse can be configured for different use if I want the left click to run a macro, I can also set that up.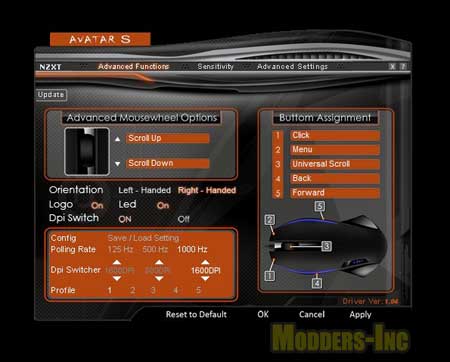 Page 2 Sensitivity Settings
Pretty straight forward. You can adjust the speed of the different axis's (left to right & up to down)
if you want, also windows pointer speed is fully adjustable through the software and you can even
turn on and off mouse acceleration.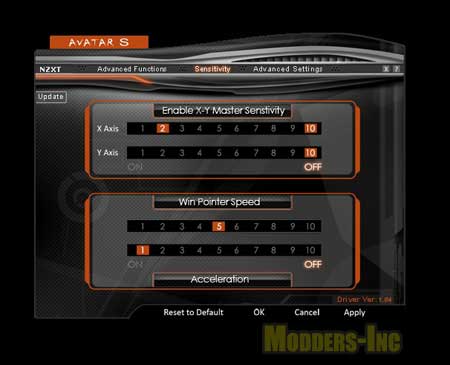 Page 3  Advanced Settings
Not much in the way of advanced settings, you can adjust the scroll speed of the mouse wheel 
and double click speed and they give you a test area. Although the software is not the most 
advanced on the market it does give you everything you need to customize this mouse to your 
gaming style.