If you are a League of Legends fan, this is a great opportunity to experience the biggest event in LoL history by getting tickets for the LCS World Championship Finals in Berlin to see who will be crowned champion. Ozone Gaming Gear is offering two LCS World Championship tickets plus airfare plus two night accommodation and Ozone Gaming Gear swag to a lucky participant who follows @Ozonegaming on Twitter. More details about the giveaway and prizes can be read below from the official press release:
Ozone: Road to Worlds LCS World Championship Finals Giveaway
History will be made. Will you be part of it?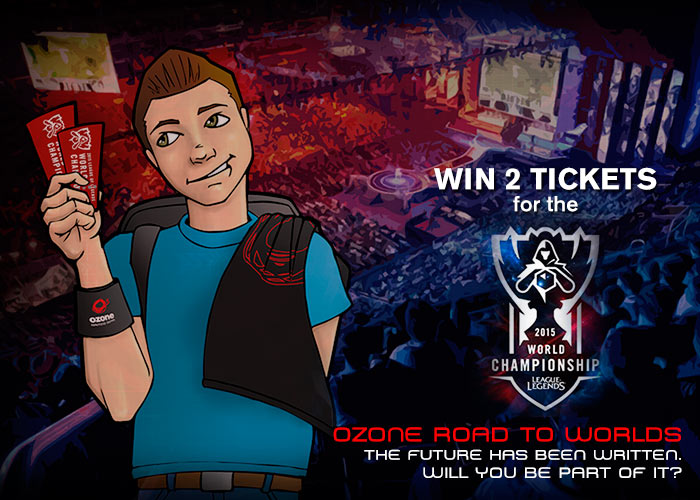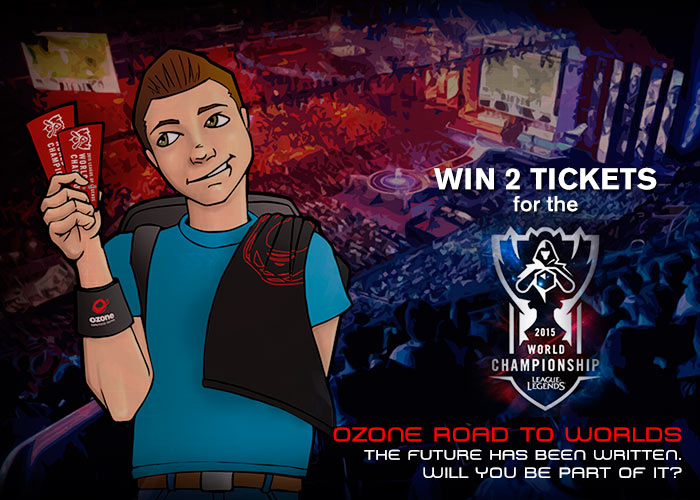 LCS World Championship Finals is one of the biggest League of Legends eSport event in the World, millions of fan are awaiting to see which team will be proclaimed the World Champion of this season.
Ozone Gaming Gear, a global gaming peripheral brand, has organized one of the biggest sweepstake ever given in the gaming sector. The chance to take part at LCS World Championship Finals in Berlin and watch the best League of Legends' teams fight for glory.
The giveaway will run from the 22th of September at 2:00pm (CET) to 5th of October at 5:00 pm, at which point the giveaway winner will be randomly selected and announced on Ozone's Social Media channels.
The price includes:
– Two tickets to the LCS World Championship Finals held in Berlin on the 31st of October at Mercedes-Benz Arena.
-Two return flight tickets to Berlin.
-Hotel accommodation for two at the Intercity Hotel Berlin (2 nights, October 30 & 31). Located next to the Mercedes-Benz Arena.
-Ozone's prize box (includes Ozone Gaming products)
Participation:
To participate, entrants must have a Twitter account and must follow @OzoneGaming to be eligible for Ozone "Road to Worlds" Giveaway
This giveaway will be held on Ozone Road to Worlds Microsite: http://promo.ozonegaming.com/

To purchase Ozone Gaming Gear products in North America, please visit www.4GamerGear.com. You will find a huge selection of Ozone Gaming Gear peripherals.
About 4Gamergear
At 4GamerGear, we are committed to providing customers with a truly differentiated purchase experience through superior customer service, knowledgeable sales associates, and the highest quality product selections. 4GAMERGEAR has been dedicated to delivering quality products and quality service. 4GAMERGEAR's vision is to provide high quality products to consumers with a budget-friendly price. 4GAMERGEAR has committed itself to serving customers all across the United States, gamers, professionals and consumers alike. As part of our future vision, 4GAMERGEAR is determined to bring you new and improved product lines, at even better value.