TLC NAND is pushing the boundaries of SATA SSD storage toward a different direction, one that is towards affordability that many have been hoping for in years. For their latest offering in the budget TLC SSD space, Patriot Memory uses a Phison S11, a newer generation controller compared to the first Silicon Motion controllers used in earlier TLC SSDs. Claimed top speeds are 555MB/s read and 500MB/s write so it is in-line with what is expected of  current SATA SSDs. Patriot is targeting a remarkable $104.99 price tag for the 512GB model. This new Patriot Spark SSD will also be offered in 128GB ($34.99) and 256GB ($56.99) capacities, putting the budget SSD within reach for most users.  The unit was on display at Computex but availability is not expected worldwide until the 3rd quarter of 2016.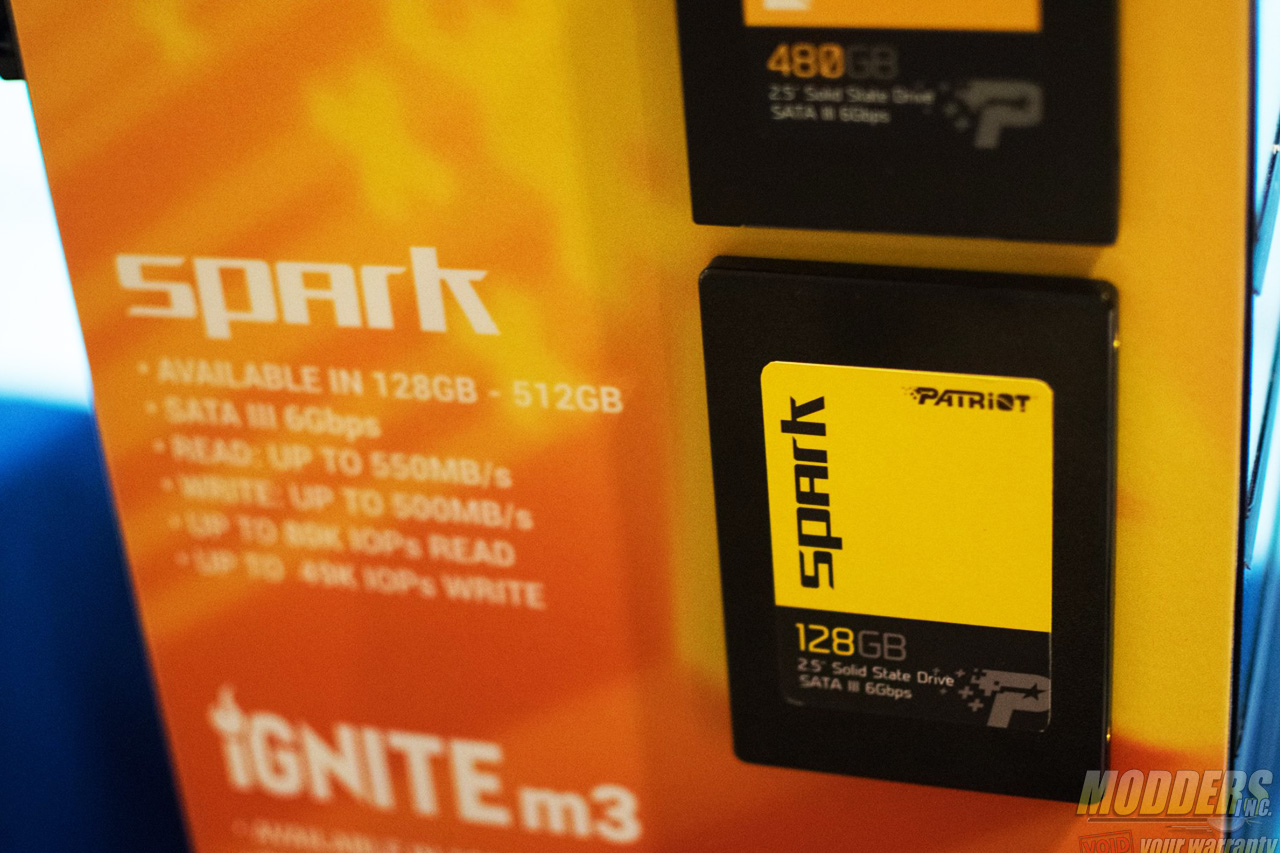 Stating that this is their second generation TLC SSD, Patriot implies that their solution and firmware are more mature compared to other companies.
"The Spark is a perfect entry level drive for those users looking to add a boost to their system," said Les Henry, Patriot's VP of Engineering. "As many companies are just now coming out with their first generation TLC SSDs, the Spark is Patriot's second generation TLC SSD Line."
We'll see how it does when it comes out, but this is good news for gamers who want larger SSD storage options looking to upgrade still from their older generation Sandforce SSDs or mechanical drives, since not many of those older SandForce SSDs are still alive.
For more details on the Spark and other Patriot products visit: https://patriotmemory.com.