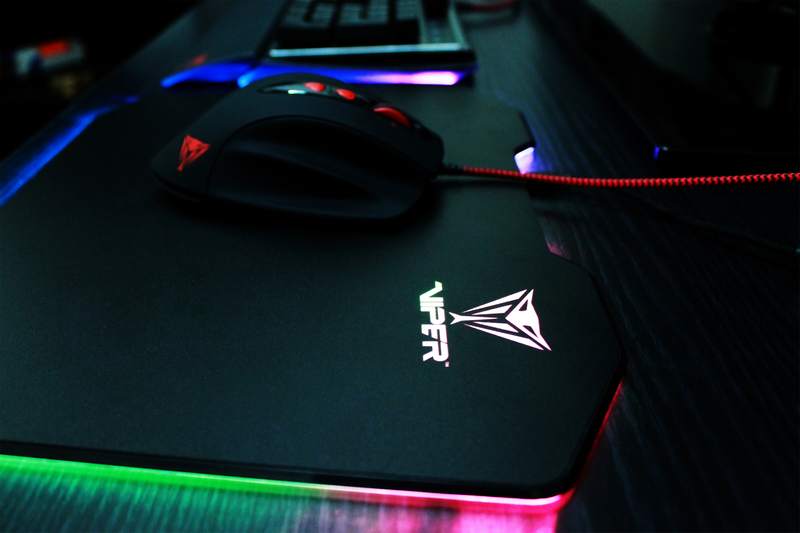 The RGB LED mousepad that Patriot had at CES 2017 is finally available. The Patriot Viper LED measures 35.4 cm x 24.27 cm and has a high-quality rigid polymer surface. The RGB LED effects are visible around the edges and on the Viper logo. Unlike other RGB LED mousepads however, the Viper LED does not have a bulky controller on the top or side. This way, it does not interfere with mouse operation and does not require a separate bungee for the mouse cord. In fact, it uses a simple micro-USB connector with braided cabling.
Users can choose between six colors of LED illumination and choose between six different sets of LED lighting effects. Underneath, it has a non-slip rubber backing just in case the gamer gets too carried away while playing. Patriot is offering the Viper LED with a two-year warranty, which should help with the user's peace of mind.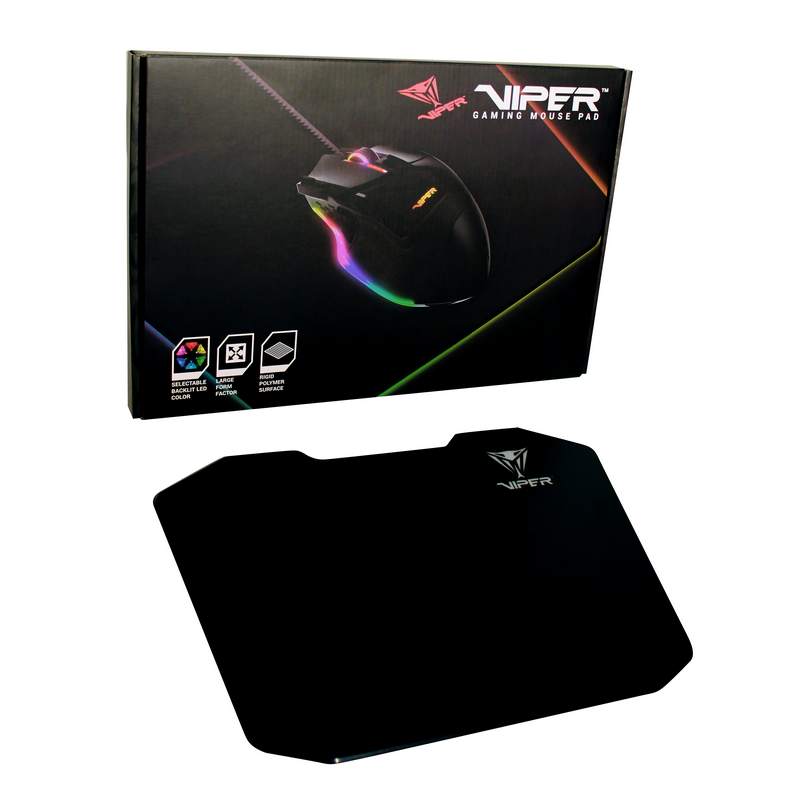 Viper LED Gaming Mouse Pad Features High-light
Continuous LED Backlighting beneath
Six colors LED illumination
Six different sets of LED lighting effects
High-quality rigid polymer surface
Non-slip rubber backing design
Micro USB connector with braided cord
Warranty: Two-year limited warranty
Pricing and Availability
Users can purchase it now for $59.99 USD via the Patriot store or select retailers and e-tailers.