PC Mouse
Cougar Dualblader Gaming Mouse Review
A Closer Look at the Cougar Dualblader Gaming Mouse »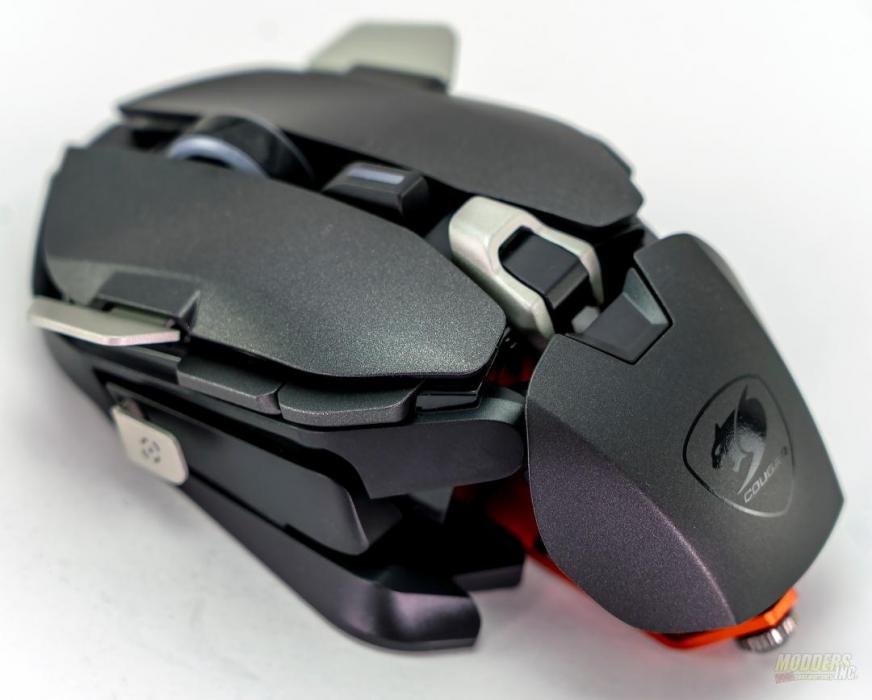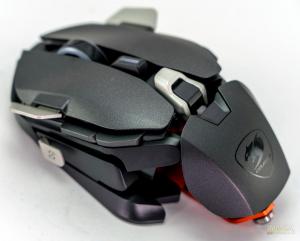 When it comes to mice, it is a very personal piece of hardware. Everyone has different needs and preferences. For me, a simple mouse with 6 buttons and an adjustable DPI does fine. However, Cougar's Dualblader mouse has me re-thinking a few things.
The Cougar Dualblader is a fully adjustable gaming mouse that features many swappable parts. A feature called Dynastrut allows you to adjust the height of the mouse and adjust from palm grip to claw grip. In addition, you can add and remove pieces to give you access to the additional buttons for access up to 12 buttons. The Cougar Dualblader also features the PixArt Imaging PWM3389 optical sensor for up to 16,000 DPI. Is a fully customizable mouse gimmicky or can it be used as your new gaming mouse?
Packaging/First Look
The Dualblader comes packaged in a thin cardboard box with a plastic clamshell front. The plastic clamshell shows off the mouse as well as most of the parts that will be used to customize the mouse for your needs. Not shown are the detachable USB cable and the lightweight palm rest. On the back of the box, the Dualbladers features and specifications are shown in more detail.
Aside from the mouse and parts shown in the plastic clamshell, the removable USB cable, lightweight palm rest, user documentation, and replacement Teflon feet are included in the package.
product Name
COUGAR DUALBLADER gaming mouse
Sensor
PMW3389 optical gaming sensor
Resolution
16,000 DPI
Game Type
FPS / MMORPG / MOBA / RTS
Polling Rate
2000Hz
Software
COUGAR UIX™ System
Programmable Buttons
12
Switching
60M gaming switches ( Left / Right-click )
Maximum Tracking Speed
400IPS
Maximum Acceleration
50 G
Interface
Detachable USB plug
Cable Length
1.8m
Dimension (LxWxH)
Min : 120 x 71 x 39 (mm) / 4.72 x 2.8 x 1.53 (in)
Max : 120 x 88 x 45 (mm) / 4.72 x 3.5 x 1.8 (in)
Weight
99-107g ( without cable )