PC cooling specialist Phanteks is expanding their Enthoo series of cases even more with the release of the new Enthoo Mini XL, a unique super micro ATX chassis that offers remarkable flexibility with dual configurable motherboards and optional accessory upgrades including ambient lighting systems as well as various storage mounting options. The Enthoo Mini XL case carries an MSRP of $179.99 and will carry a 5-year limited warranty. More information is available from the official press release below: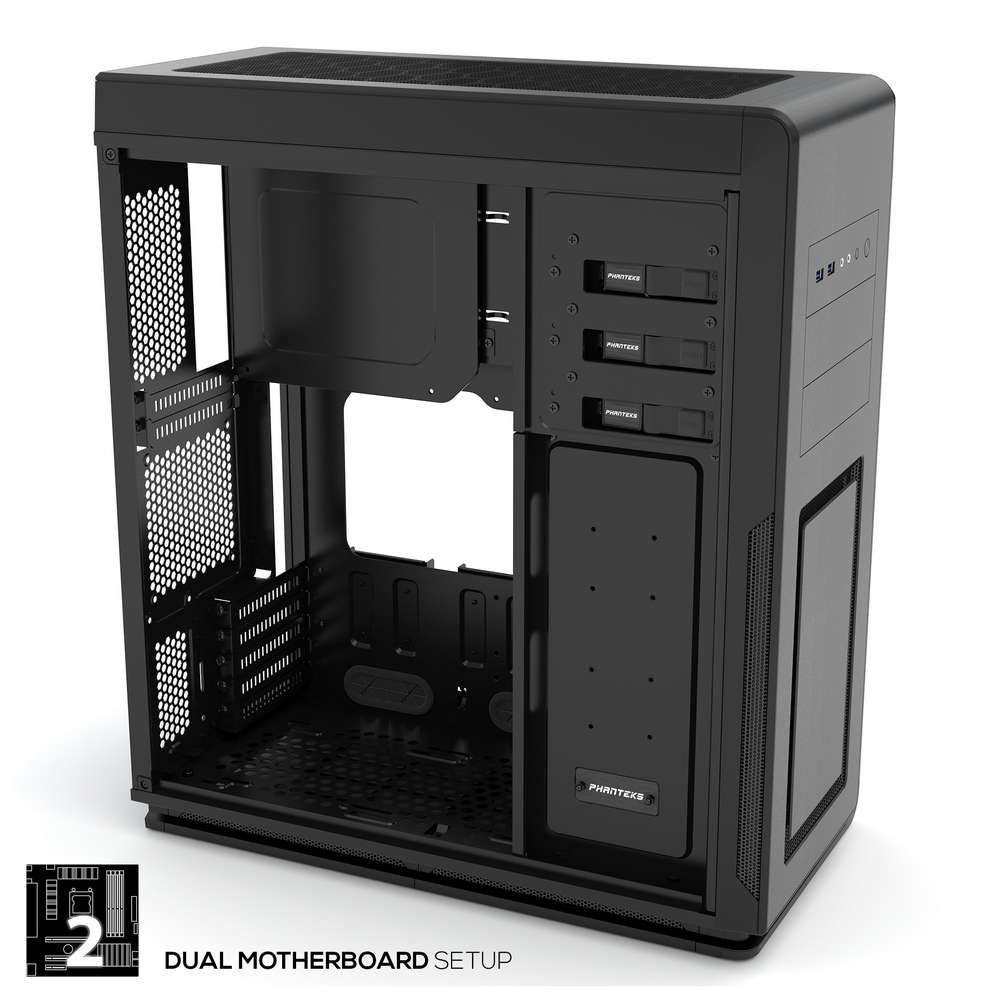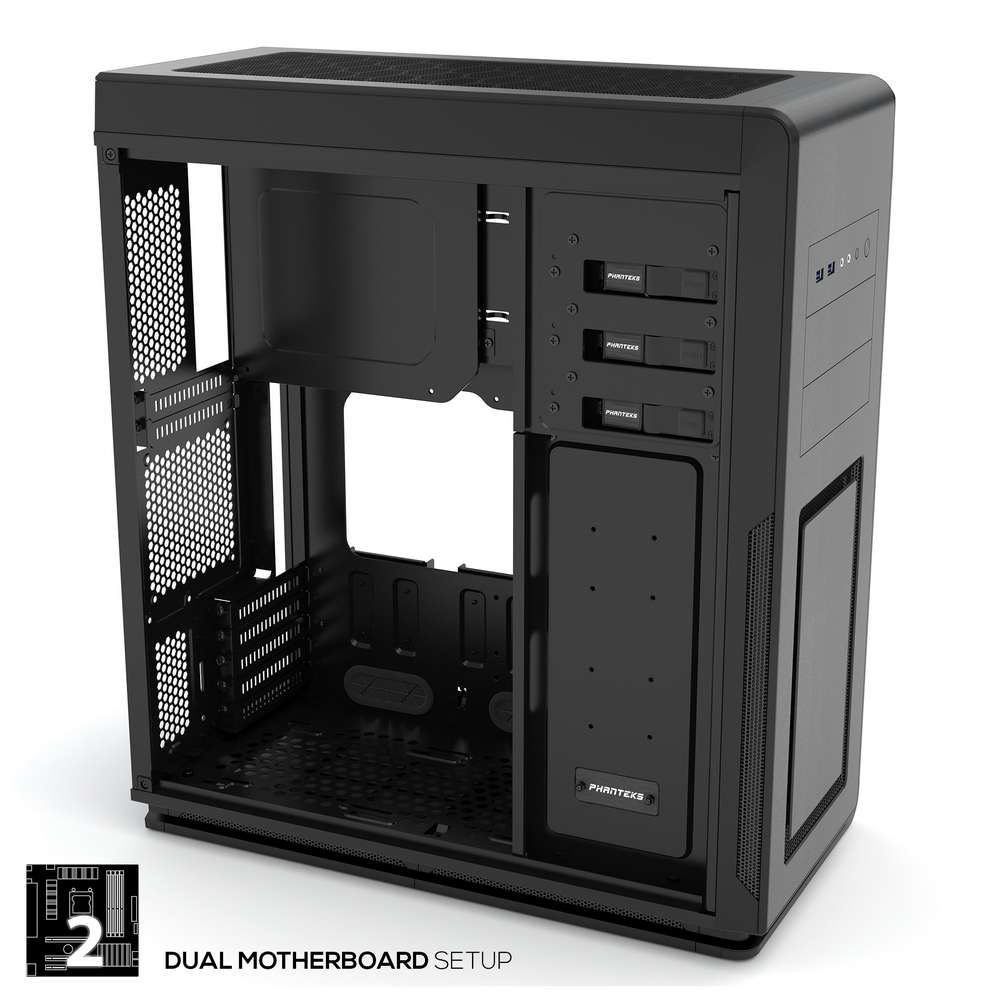 Walnut, California, January 5th 2015- Phanteks announce the release of the Enthoo Mini XL, a super micro ATX. The Mini XL has been redesigned with optimal cooling in mind. Resembling the Enthoo Primo, it offers extensive water-cooling possibilities.
The Enthoo Mini XL, a compact and powerful structure with a sandblasted aluminum faceplates with matte finish. The Mini XL introduces a new form factor, super micro ATX. Unlike the Enthoo Primo, the Mini XL comes with a new RGB LED light system with mulitcolor control (10 colors) and supports dual motherboard configuration with the Mini XL ITX upgrade kit (PH-ITXKT_01).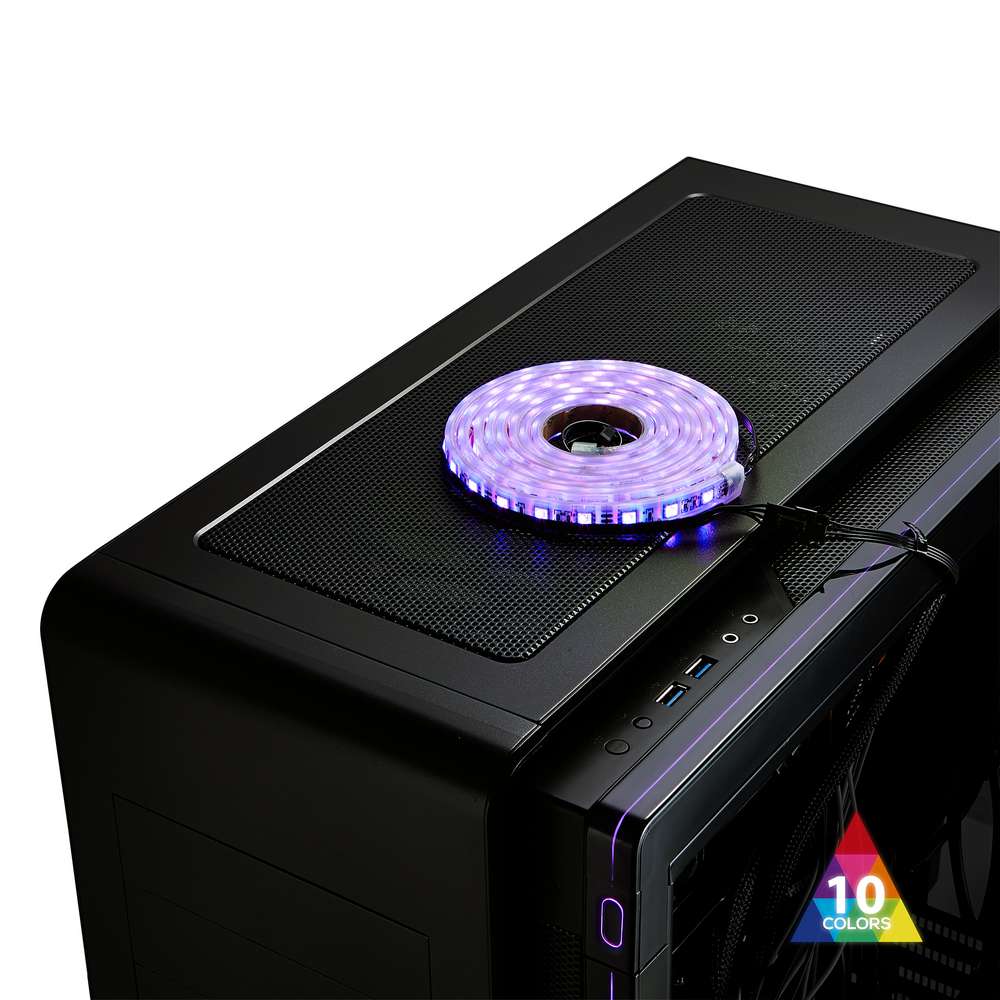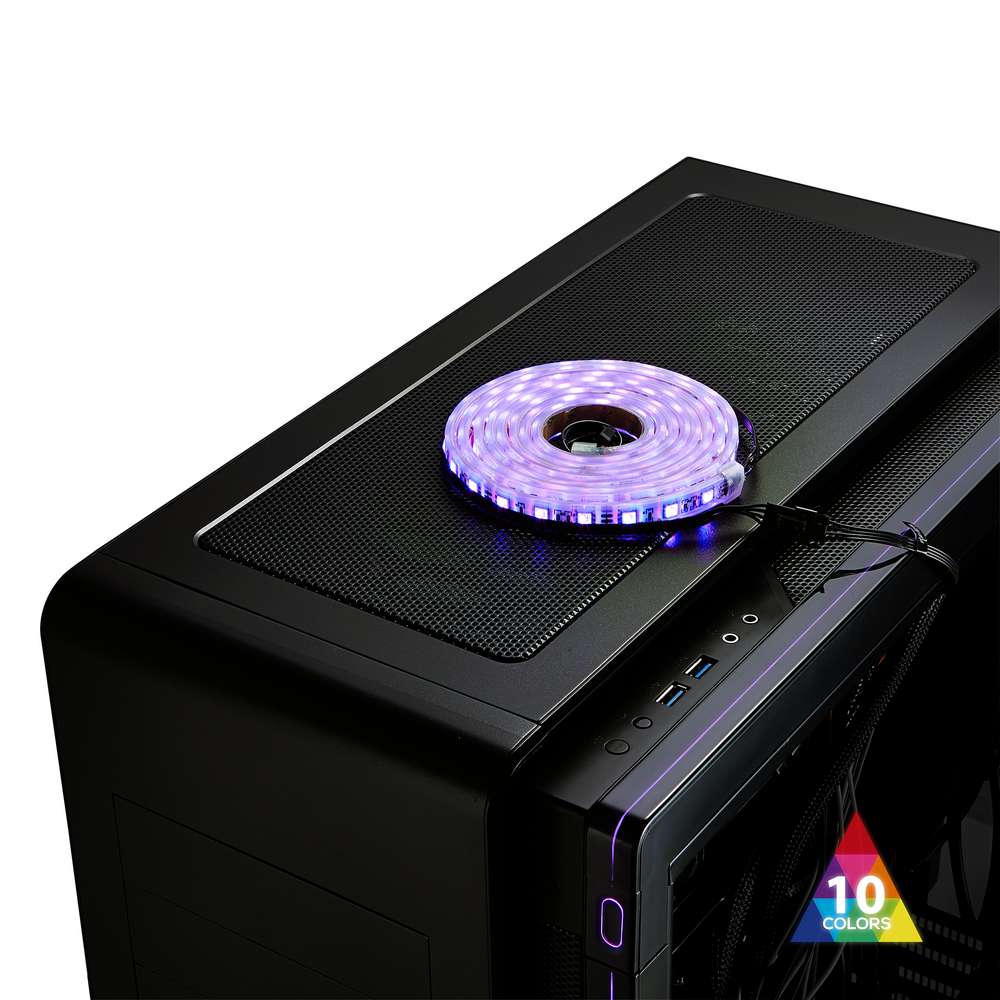 With the Enthoo Mini XL, the main challenges was to make effective use of space through design. The Mini XL's power supply location is now on the top back side of the case for optimal cooling. The Enthoo Mini XL comes with many features like dual removable hard drive cages, Drop-NLock SSD Brackets, quick eject dustfilters, LED control, mod friendly structure, and easy cable management.
The Mini XL also offers extensive water and air cooling. Convenient pump bracket with preinstalled vibration dampeners, PWM control hub allows for up to 7 fans to be controlled by PWM, 2 reservoir mounting locations, radiator side bracket, and dual rear fan exhaust.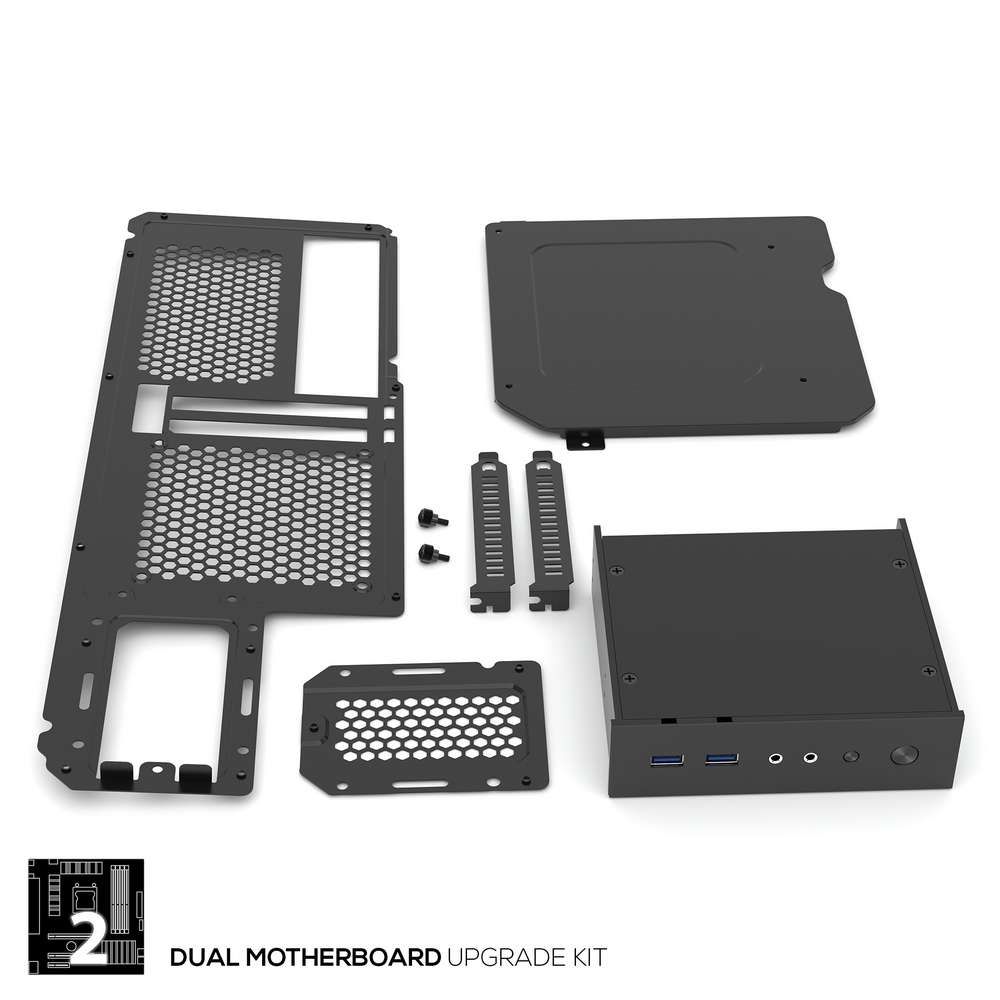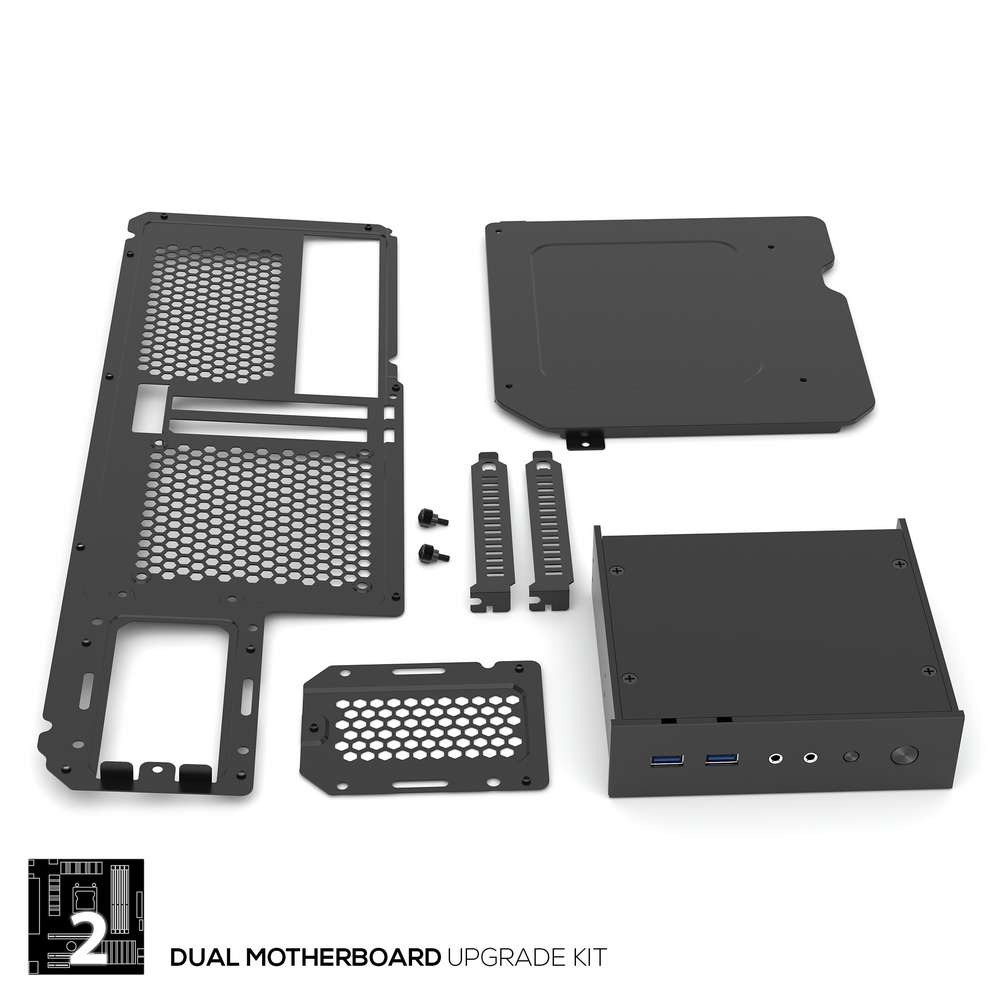 For the one who desire even more, the Mini XL leaves options for additional upgrades. Extra upgrades like internal ambient lighting sytem (PH-LEDKT_M1/PH-LEDKT_M2) that matches with the exterior lighting, 2 extra slots for SSD Brackets (PH-SDBKT_01), 2 locations for HDD upgrade with Phanteks HDD Bracket (PH-HDDKT_01), and dual motherboard using our upgrade kit (PH-ITXKT_01).
"Features such as being very versatile, having a spacious and clean interior and of course making it very easy to build water-cooling systems is what the Enthoo Series is all about."
– Boon, Designer of the Enthoo Series
WARRANTY: 5 Years Limited Warranty
PRICING AND AVAILABILITY
The recommended retail price is PH-ES414M_BK : $179.99, PH-ITXKT_01 : $29.99, PH-HDDKT_01 : $7.99
Available at most local retailers in January 2015